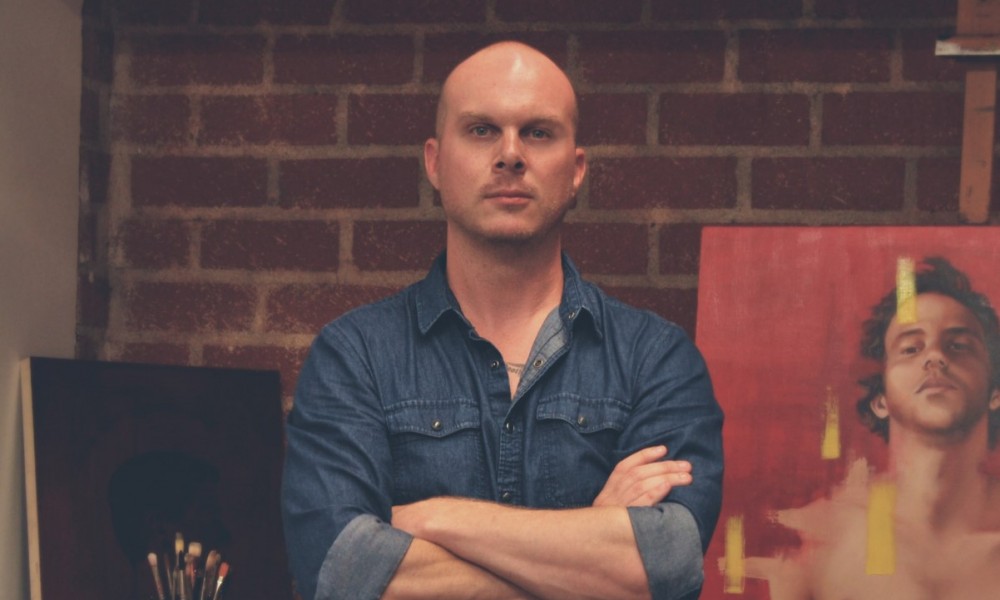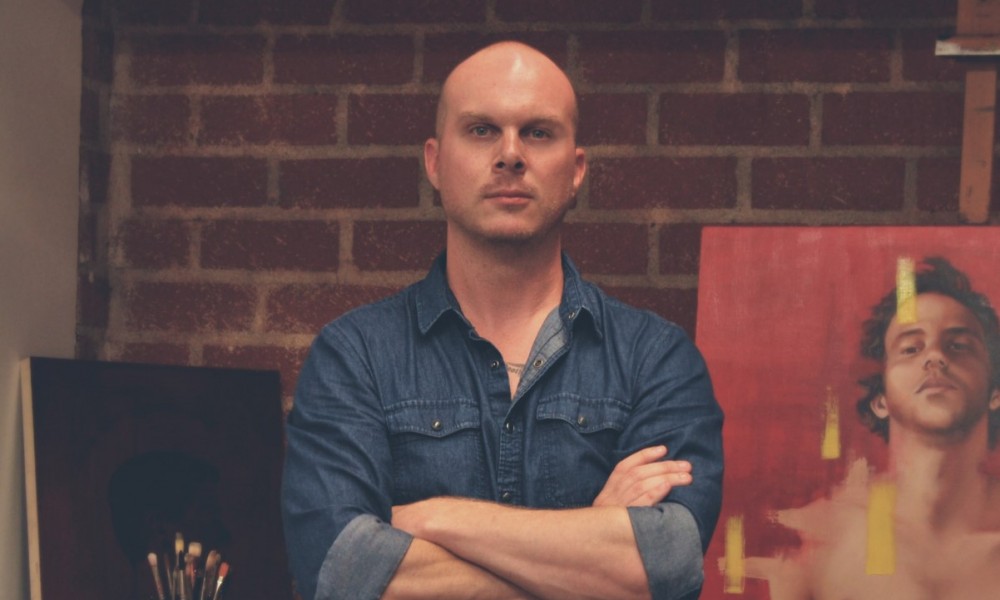 Today we'd like to introduce you to Ryan Gilden.
Ryan, please share your story with us. How did you get to where you are today?
I'm originally from Massachusetts. After graduating from college, I moved to Los Angeles for a girl and worked a lot of retail and hospitality jobs while I tried to find my footing in the creative world. In college, I was a double major in graphic design and illustration so my main focus in Los Angeles was to find a job doing design so I could start to support myself and my interests in other visual fields. Deep down, though, my passion has always been creating work more in the fine arts realm. I've used my design career as a way to facilitate and support this passion but, as the clearer picture of the possibilities that lie ahead of me unfolds, I'm finding anything that takes away from time in the studio is a detriment to reaching my goals as an artist. The next step is trying to figure out how to transition from one stage to the next. It's extremely scary and filled with uncertainty but I have enough confidence in my abilities to have faith that, once I figure out the logistics, everything will work out. So right now I'm just trying to learn and make as much art as I can so I can be prepared to take that leap.
Has it been a smooth road?
No, smooth is not a word I would use to describe the path I'm on. I think anyone doing anything worthwhile would agree. First, it's hard to complain. I have been really blessed. From the fact that I have any talent at all to all the amazing people who support me, to this amazing city we live in, overall life is pretty good. That being said, anytime a person pursues a passion or an endeavor that requires them to step outside the boundaries of a conventional career, the obstacles and failures will most likely outnumber the victories. I think artists face their own unique set of challenges. The most obvious challenge is trying to make a living through your art. The life of an artist is constantly hustling and challenging the world to buy into your vision. There's no steady paycheck, vacation time, benefits company car etc. Having worked in an office for the last 10 years as a designer, I get some peace of mind and security that someone has agreed to pay me indefinitely for my expertise. There is a defined career path I could follow. As an artist there is no path, you have to walk into the dark woods and blaze your own.
This is the reality I will soon be facing and it's extremely frightening. I think that has also been one of the biggest struggles form me: getting over the fear of stepping into the unknown. I think a lot of us will make excuses not to take that first step even though we know it's the right thing to do. It can produce a tremendous amount of internal struggle that can take a toll on you mentally and emotionally. I think another struggle of perusing a career in the arts is finding your unique voice. Finding your footing in the arts is hard work. You have to commit yourself to long hours in the studio, hours and hours of practice and experimentation. The goal of this is one, to attempt to have your own unique approach and vision come into focus and two, to have the skills to execute that vision. On the way to this goal are moments of extreme frustration and borderline Nihilistic thinking and self doubt that make you question if any of this is even worth it. It's like stumbling through a haze. Ultimately, though, the reward is worth it.
Have you ever felt like giving up?
Most definitely. I think most creative people have periods of extreme self-doubt that can be debilitating at times. Sometimes you'll see another artist who blows you away and you think you might as well give up because you'll never achieve that level of skill or conceptualization. You'll think you're a hack and fooling yourself for thinking you could live in the same world. Other times you're just not seeing the results you want or you're in a rut that seems insurmountable. I'm constantly questioning why I do this. I overcome those moments because I believe in what I'm doing. I have faith that if I just keep practicing and experimenting and reaching for goals, eventually I'll get to the place I want to be.
Let's change gears – is there any advice you'd like to give?
If I have any advice it would be don't give up and work hard. No matter what, find a way to do what you want to do. Don't let your failures dictate where you end up and don't let other people influence you away from your goals. Figure out what kind of work you need to put in to be successful. It will take some sacrifices to get there and it won't be easy but if you have the talent and the determination the results will follow.
Is there something you are particularly excited about or working towards?
I'm really excited about the list of projects I have to work on. I've found a good rhythm and a balanced schedule that allows for more time in the studio and I've started finishing more and more work. I have several paintings that I'm excited to start. It's a good feeling having a full plate, it's kind of like having a head start. By the time I reach the end of the list I'm confident more ideas will have manifested themselves. I feel like I'm on the brink of some very exciting things.
Pricing:
Prices vary depending on the size and medium. Anywhere from $250 -$3000
Contact Info:
Website: ryangildendesign.com
Phone: 310.592.4433
Email: ryan.gilden777@gmail.com
Instagram: @ryangilden_art
Other: ryangilden.com