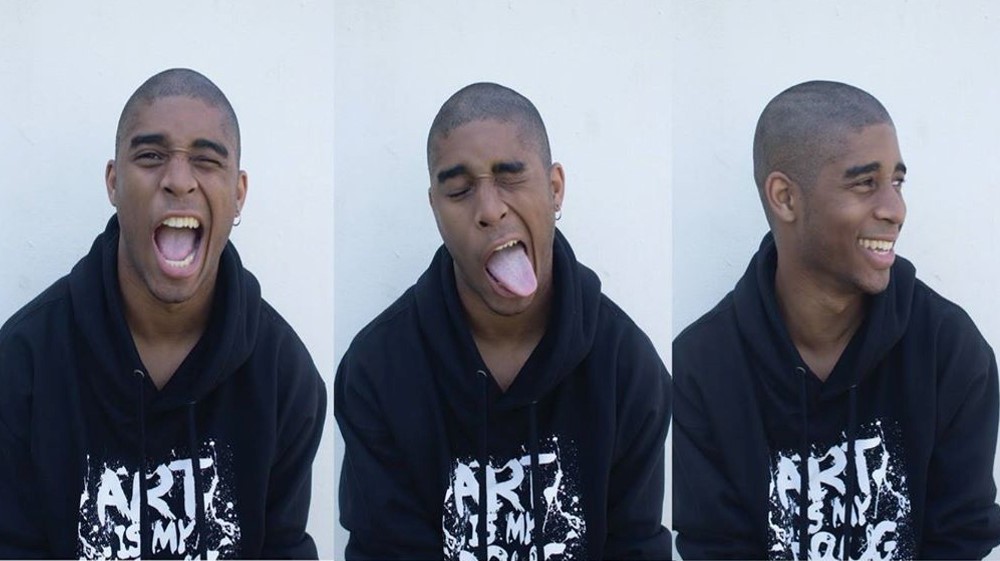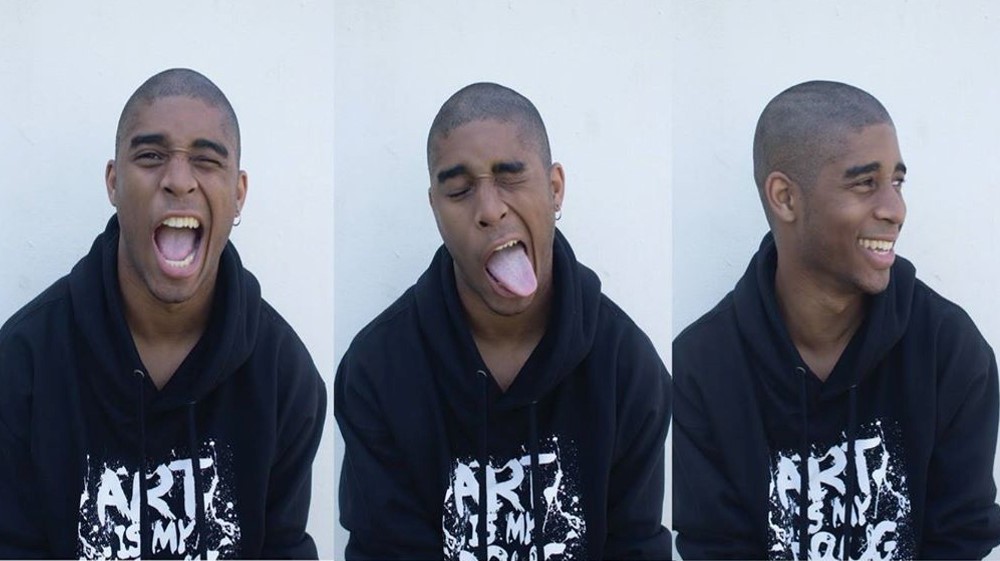 Today we'd like to introduce you to Forrest Cornwell.
Forrest, please share your story with us. How did you get to where you are today?
My name is Forrest Cornwell and I started doing photography when my Father gave me my first 35mm camera when I was twelve. Since then, I've been hooked ever since.
I've traveled internationally, coached youth ice hockey, and strive to be a positive influence on people and communities alike. In my free time, I love exploring the Los Angeles area with friends, relaxing on Venice beach, and riding my skateboard.
My photography ranges anywhere from landscapes to products to working with clothing designers to provide photo and video content for their websites and social media. I love to create images that make you think or change the way you view certain topics. I love to destroy stereotypes and help make the world a better, safer and more creative place for my children and my children's children.
I hope to leave my mark on not just the photographic world but also in my community. I like to build relationships more than making business deals. I like to treat my clients as people instead of just 'clients' because I want to build a bond between myself and those I work with to make a lifetime bond. You have to remember everyone wants to feel like they matter and my goal is to show everyone I come in contact with and work with actually knows that they do matter.
Today my photos can be found in magazines such as BossMan Magazine, Designer Original Magazine, on the University of Cal Berkeley's Youth Sports Program brochure as well as numerous social media accounts. My videos can be seen on various social media accounts such as mine own account @WiteRaven, @ArtIsMyDrug, @VapeConUSA, @LizRClothing and others. I am always looking to grow my network and my skills as an artist. I love helping people put their ideas into reality and helping other photographers and artists grow and become seen as well.
Has it been a smooth road?
Anything that's worth pursuing is never easily and my road was far from easy. Photography was my coping method. Since I grew up having a lot of friends that were older than me there were always something that I couldn't do, go to or they graduated before me while also dealing with depression I'd end up spend a lot of time at my school alone. And during those times I would just wander and take photos which helped me get through tough times. Nature become my safe heaven and my camera was my companion.
Now growing up doesn't mean thing get easier either. My professional career was not a walk in the park either. Leaving everything from marketing myself and finding clients, dealing with pricing and all that is difficult with no one if the photo world to guide you is difficult. So there were plenty of sharks that have taken advantage of myself and my work but hey it's all part of growth. And I can promise that things will continue to be challenging and honestly I look forward to it. If it was easy everyone would do it.
So, what should we be on the lookout for, what's next in store for you?
To keep connecting with new people and creating more amazing photos and videos. You can't get better if you don't keep putting yourself out there and doing things you've never done before. So hopefully more traveling, continue to be published in more magazine to gain more exposure. Which would hopefully then create the want for people from other cities and countries to ask me to travel to take photos or videos for them. And also just learning more about myself and others and being able to tell the stories of those who don't have voices or who's stories would have never been heard before and continue to grow.
Let's go backward a bit – can you tell us about the most trying time in your career?
I've struggled with a lot of mental issues growing up as a child and suffered a lot of depression and anxiety. So a lot of my childhood was kind of centered around that and how to deal with that. So photography helped with that in the sense the ideas or feelings I would have that I could put into words I would spend my time taking that negative energy and putting that into creating beautiful images. So I'd spend a lot of time wandering with my camera and taking photos and it helped me calm down and be in a positive head space. And when I got older I was able to take these ideas and emotions and make them into photo projects and try to help people see what I was feeling or the complete opposite and feel the opposite feelings that I was feeling at the time the image was taken and spread happiness and joy.
Are there days when you feel like you've done everything you wanted to, careerwise – the "I've made it" kind of moments?
When my father told me he wanted to hang one of my photos in our home. That was a point in which i was like, "Okay maybe I have something worth pursuing here." As well when I got one of my images in a brochure in a sports camp catalog that I worked for of a summer. That was another point where I thought to myself, "I should keep this up."
Pricing:
All pricing is done by a client to client basis. No client should be treated like another client because everyone is different. Prices can be negotiated to fit a client's budget. I do my best to create a fair price depending on what that specific client needs.
Contact Info:
Website: www.WiteRaven.com
Email: wite.raven.photography@gmail.com
Instagram: @WiteRaven