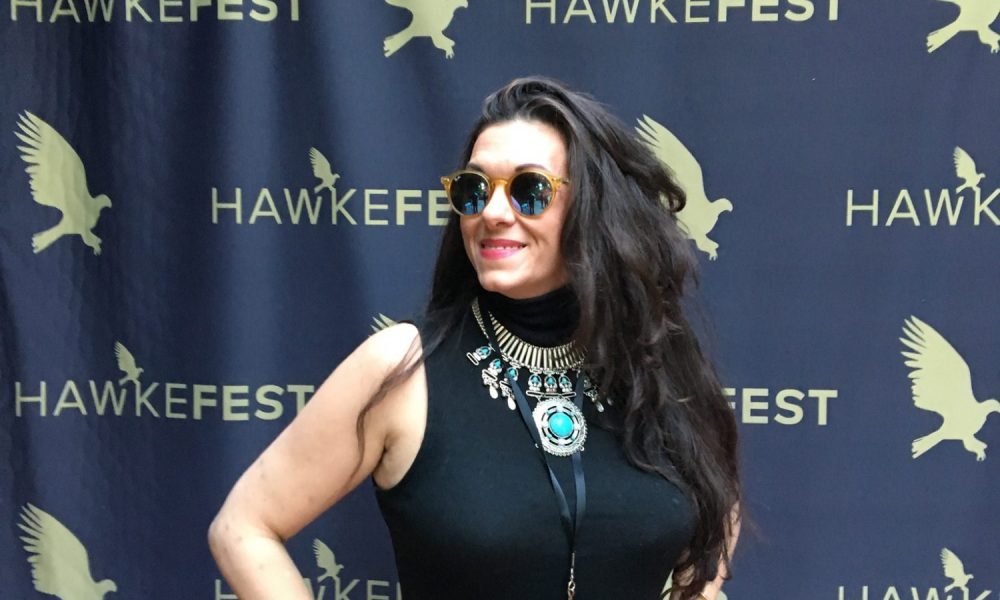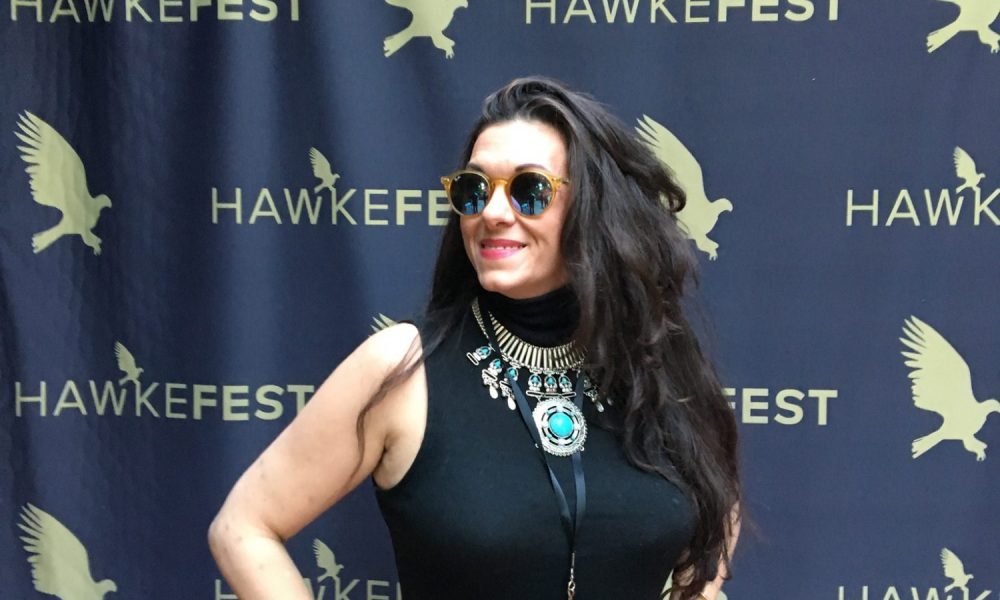 Today we'd like to introduce you to Crystal (aka Cleopatra Cohen) Bauer Feldman.
Crystal, can you briefly walk us through your story – how you started and how you got to where you are today.
My name is Crystal Bauer Feldman (pen name: Cleopatra Cohen).  I grew up in Houston Texas, and my family is Jewish/German (mom's) and Native American/Italian (dad's). I was raised with a very rich spiritual practice and unique cultural arts upbringing, allowing me over a decade of multi-instrumental training; toe-point ballet, expressive dance, French summer schools and creative exploration through painting, fine arts, theater & more. I later became a surgically trained ophthalmic assistant and now spend my time as an author, producer, entrepreneur and cannabis advocate. Hearing this, people usually assume I had rich parents, but it was quite the opposite. I was entered into beauty pageants, around the age of three, and was a natural on stage. I won my very first competition and continued to win titles consecutively for 10 years, each of those grand prizes including some form of educational and cultural broadening programs. I have to give the beauty pageant industry some credit for my education, but it also groomed a natural sense of confidence belief in my own abilities 
My biological father was put into prison when I was two years old, it was his third offense for a minor drug charge, and he had less than an ounce of weed on him when he was arrested.  I remember my mom took me to meet him in prison when I was seven years old, so he could sign away his parental rights, since he would not be getting out of prison before I became an adult. My mom desperately tried to create a new family for us and she remarried when I was eight years old. Step-dad life was not my favorite, but I can now forgive him for not setting the best examples. He came from a white, privileged, wealthy family invested in Natural Gas. He later became a country-singing devout Christian, leading services at cowboy churches, and other random things you only find in Texas culture. From the time that they got married, until I left for college, him and I were (and still are) like oil and water. This created a lot of trauma and unhealthy control in my teenage years. He was a real jerk to me, but now I appreciate how, having to endure his toxicity rooted in racism, and southern-white patriarchal views, gave me a living example of what I wanted to change in the world. It also made me very resilient, enough to become the social justice warrior I am today.
My mom developed Diabetes, type II, when I was about ten years old. Back then, Big Pharma and Western medicine practices were reaping massive profits off of treating symptoms of diabetics, and prescribing drugs later found to be deadly for some.  And this instead of, educating patients about the only cure for this disease, a strict healthy diet and regular exercise. Her physicians would not have a monthly repeat customer if she became well, you see. Over the next 25 years of her diagnosis, her body started shutting down, system-by-system, eventually leaving her on dialysis for eight years and losing her eyesight for over five years before she passed away in 2017. 
From the time I graduated from high school, until I was 30 years old, I did everything that good girls from the south are supposed to do. I went to college to study Biology.  I became an optician, certified by the American Board of Opticianry, and then graduated to become an ophthalmic surgical assistant. I got married to a young Captain in the Army and had two children.  Soon after, got a divorce, and was unwillingly engaged in a traumatic custody battle that lasted years. This was the third pivotal point in my life where cannabis was being used, as a method, to discredit my character.  During the one-and-a-half-year custody process, the opposing counsel demanded weekly "observed" urine tests from me at my expense. Previously positive results from a test at the start of our divorce were being used as evidence against me, to paint a false narrative of me as an irresponsible, drugged out, unstable parent.  Even though courts found us equally responsible for custody, they awarded him 2% more control, allowing him primary custody. He and his family abused this power and began disappearing with them, to military bases and beyond. This is not a crime if you are the custodial parent, just a civil violation of a custody order. To fight this, you need expensive attorneys and more lengthy court hearings. I was broken.  I had spent the equivalent of their combined college educations on this legal battle, and still money was the one thing keeping me from enforcing justice for my children. I gave up hope in our justice system and questioned everything I was taught around this time.
As a surgical assistant, one of my patient's that would visit regularly for exams had always encouraged me to explore my creative roots again, since I had given it up ten years prior, for the "normal life." I needed an outlet, so I took him up on his offer to open an art gallery and venue on the infamous 6th street in Austin, Texas. Back then, I wanted to spend as much time with my new babies as possible and they were able to work at the gallery with me everyday. I suddenly had the ability to create exhibitions of my choosing, curate and work with some of the most amazing fine artists, with a bonus of legendary musicians, who came through to perform in Austin. My gallery quickly turned into a hotspot that encompassed some of the greats, like: Bansky, Mr. Brainwash, Frank Zappa- Mascara Snake, and classic Picasso ephemera's. My style was very avant-garde, riddled with musicians and a myriad of creatives.
This endeavor allowed me to open many doors for myself, especially into the world of production and entertainment. I eventually started a food trailer on the same famed street, focusing on healthy and gluten free foods.  And shortly after, pioneered a Keto meal delivery service and scaled that company into several state's markets. In business with my Chef boyfriend at the time, we became popular enough that we were providing food for some of the largest co-op and healthy grocery markets in Portland, Oregon. About four years ago, we split up, when he and my best friend decided they should get married because they were in love, and he also wanted to maintain the businesses himself. Shocked and devastated, I did not have the energy to fight him and did not want to exist in the same niche market, in the same town with him, as his competitor. Out of sheer will and to survive through my own endeavor, I decided to throw a dinner party with an amazing chef named Chris Bailey.  I had met him when we created a vegan and foraged eight-course dinner together at an OHSU food innovation department gala. Cannabis had recently become legal in Portland, and a friend made a recommendation that I should include weed brands because I could leverage valuable sponsors at these events and these companies needed something better to connect them with consumers. I put the event together in an art gallery called "Sticks and Stones" in downtown Portland. The guest list was curated with media, vape sponsors, flower sponsors, edible sponsors and great vibes.  A wild-foraged array from the bounty of Spring accented tables and the senses, while Chef Bailey presented Michelin Star quality molecular gastronomy dishes. The first Arcane Revelry event became an immediate sensation… not only with partygoers, but also made headlines around the world. 
I prayed to God if I could recover and could be guided to my true purpose, I would dedicate everything that I did going forward to the Divine. I named my company Arcane Revelry in honor of my dedication to the Divine.
Now that I had the world's attention, I immediately focused my events on efforts to bring awareness to important issues, like social justice causes and civil human rights. I learned very quickly, after researching the statistics on crime, that this plant and the "war on drugs" had actually been used as a tool to oppress minorities and the impoverished. This also empowered the greedy, who profit from incarceration, paid for by citizen taxes. 
I threw fundraising cannabis events for DACA "The Dreamers" as well as, the first ever Cannabis fundraiser for the ACLU, The Innocence Project, and many more. 
My events gained a reputation for exclusivity, Avant-Garde creativity, elegance and indulgence. Innovation was the motive behind these events. I began to watch the major cannabis conferences, travel around to the states that had recently decriminalized cannabis and I was seeing a need outside of Portland, so I began hosting across the country. Some of these places have been New Orleans, Boston, Austin, Seattle, Miami, New York City, Brooklyn, Manhattan, Las Vegas, Palm Springs/Coachella…. and of course, Los Angeles; where I eventually moved, and currently reside.
My success did not come without its inherent issues, however.  From the start, I retained an amazing legal team, of which is still currently protecting my interests and the interest of the newly formed brands I work with in an area of undefined regulation and federal criminality. 
My writing career began around the start of Arcane Revelry.  As an aspiring journalist with a big message, I began writing with a NYC Magazine, called EstroHaze. I wrote about my spiritual and mystical practices, and how cannabis relates different traumas we experience in life. Around the time I moved to LA, I began creating films and television, and also working with LA WEEKLY as an official media partner in order to host cannabis events that incorporated famous chefs and brought awareness to philanthropic causes. I was hosting cannabis events in historical iconic venues in Los Angeles, as well as, unlikely mainstream venues. This was designed to disrupt and innovate others perceptions of what these events are capable of being. 
One recent pivotal moment, involving cannabis, that shook me to my core, was the tragedy of Caveri Marley. A few years ago, at a special 4/20 event, I met Julian Marley, who then became a friend and client. Last year, his 11-year-old daughter, Caveri, transitioned from brain cancer without much time to find a cure. The effects of this event were earth shattering for everyone involved. I wrote an article in Merry Jane, shortly after she transitioned, out of necessity to release the news of the private tragedy to his fans, as he was about to embrace them once more. I was happy to serve as an interim publicist, because I had a passion for justice, for Caveri, and her family after watching the devastation. Even though I was dealing with my own grieving process, I was fueled by the rage of all of the misinformation around cannabis cancer cures – the knowledge that should've been available to this child when she needed it the most. Julian's father, Bob, also transitioned from cancer, which haunted me. To see Julian experience this unjust loss enraged me and filled me with grief and confusion. Why did this have to happen?
"BECAUSE CANNABIS SHOULD BE MORE ACCESSIBLE."
In this industry, I've been working so hard to reform, why wasn't this knowledge of cannabis cures – and the data available to this little girl when she needed it? I felt duped by my own proclamations, and what they stood for. 
The California cannabis industry went off the rails last year financially, bankrupting many. Over regulation was a nightmare. I began to spend a lot of time working on publicity for conscious causes, again. This work led to collaborations and PR for CannaKids, The Peter Tosh Estate (Justice for Jawara campaign) and many legendary, as well as young musicians who need good mentors and positive influences as they come up in the entertainment industry. Not having parents taught me to understand that need, fully.
I returned to the cannabis industry hosting Arcane Revelry events, for the reemergence of Bone Thugs -n- Harmony's co-founder, Krayzie Bone, and his new brand. This Spring, before the crisis hit, we launched new music and a premium line of cannabis at an epic event in Beverly Hills, the last big cannabis event before events were prohibited. I also strategize launches for similar artists, like Mack 10, with his new line of cannabis Red Gas, and have worked with Select Oil, Stiiizy, MedMen, Trulieve, MJ FREEWAY, and so many more. Now that dispensaries and delivery services are deemed essential businesses in the COVID crisis, the industry has begun to thrive again.  And there is a whole new wave of excitement forming for society. I'm glad I didn't give up completely on the industry last year, though I came close. I am currently working on a podcast, with a robust network, housing millions of viewers. I use all available platforms I have to integrate branding, marketing, positive messaging, media, influence and de-stigmatization through every channel. I plan to continue my work with Arcane Revelry, but I am also expanding my portfolio, to become a female media mogul, with my hand in and ownership of over 50 companies worldwide. I do believe nothing but myself can stop me from achieving what I truly want. It makes sense to me now, that with my mom being lost to a disease fueled by misinformation of food, and my father being incarcerated for cannabis, that I would really focus on these two aspects through my explorations and work achievements. 
I am pregnant currently, with my 3rd beautiful child, #cannamoms, and the timing of Elohim's birth, opens me up to a whole new audience of Cannacurious parents with similar experiences. I am advocating as a voice, and a positive educator, for parents and children around the subject of responsible cannabis use. This is a completely different experience,  than I had not even a decade ago. I was persecuted and terrorized, and up until the birth of Arcane Revelry, carried that shame.  I'm grateful to be living in this time, to not only heal by re-experiencing life a different way, but also publicly sharing this journey with other parents, who may need advice and hope for the same. 
We're always bombarded by how great it is to pursue your passion, etc. – but we've spoken with enough people to know that it's not always easy. Overall, would you say things have been easy for you?
Shame… for sure. That was the biggest struggle that I have overcome throughout this entire process. The advocacy and work that I pursue now was rooted from guilt and shaming, that had been indoctrinated in me through a lifetime, and led to me feeling disgraceful and always ashamed of myself, my family's past and my own actions. Finally, I said "f**k this" I am tired of carrying this toxic emotional baggage, so I created a way to turn that shame into a solution. The timing and collision of my life's path and the opening of a new market was perfect.
Please tell us about your work.
Arcane Revelry is a production house and brand marketing agency. I am known for my work in film and television, podcast, radio, and Avant-Garde experiential events.
So, what's next? Any big plans?
With Events being suppressed right now, I'm doing my best to spread education and knowledge through a podcast called "Cannacurious." The concept was born on an LA weekly podcast with Brian Calle, however you can tune in to www.digitalsoapboxnetwork.com to listen to some of the episodes where I discuss everything from how weed relates to Jesus, cars, kids, seniors, sustainable futures, everything else that relates to Cannabis, except for getting ridiculously high. Education about this life-sustaining and miraculous plant is the most important mission for me in this life. I feel like the plant chose me for this work and not the other way around
Contact Info:
Email: eventplannerpdx@gmail.com
Image Credit:
Richard Vogel- Associated Press
Suggest a story: VoyageLA is built on recommendations from the community; it's how we uncover hidden gems, so if you or someone you know deserves recognition please let us know here.