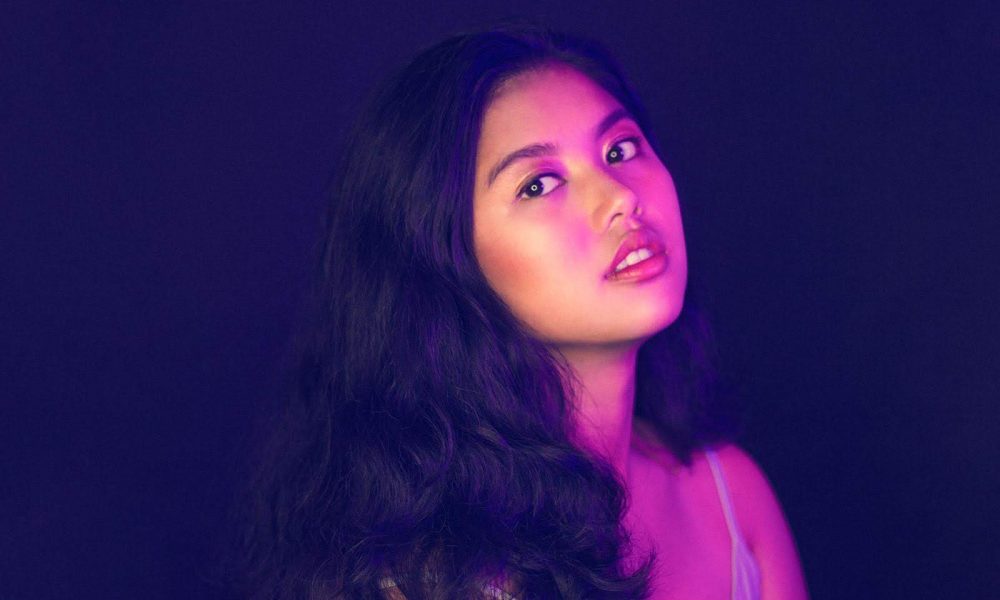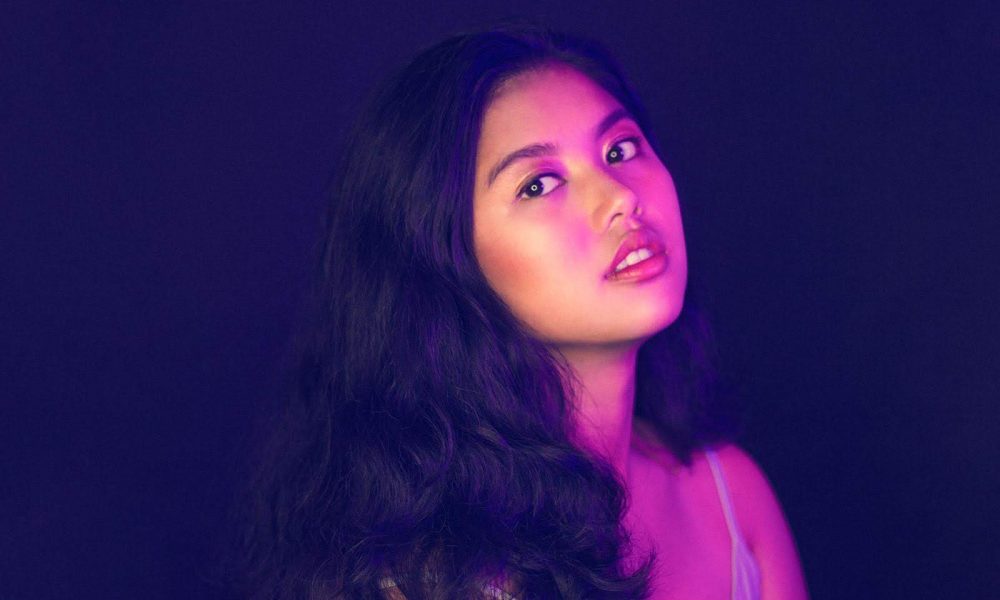 Today we'd like to introduce you to Cristina Sebastian.
Cristina, let's start with your story. We'd love to hear how you got started and how the journey has been so far.
I've always considered myself a storyteller. I come from a big family that's very artistically-inclined. Even so, I was always painfully shy as a kid, so it's a bit surprising that I'm pursuing a career in acting. Growing up, my family and I shuttled between Manila and Hong Kong, two very different places, constantly and I consider that back and forth the thing that sparked my acting. I was surrounded by lots of different accents and voices and I loved imitating them. We also lived near a VHS rental store (the 90's, amirite?) and I loved acting out the scenes of my favorite movies with my siblings. I eventually worked up the nerve to try out for a community theatre show and I never looked back. After a few years of doing small theatre productions in the Philippines, in 2015 I accepted a place at Circle in the Square Theatre School in New York City. It was my first time living away and it was a massive change. Anyone that's been to drama school will agree that it's a trial by fire. While there, I pushed myself harder than I ever thought I could and I failed a LOT, but I also had some of the most artistically rewarding moments of my life on that stage.
I also fell head over heels in love with New York City. It was a clean slate for me and I could be anyone I wanted to be, Everyone was from everywhere and we were all united in our struggle to make our relationship with the city work. It's a highly competitive environment, especially in the entertainment industry, and it seems that everybody is a wildcard. That's scary to some people, but I always felt like having to fight against so many people was liberating because if I had made a fool of myself, I could take a step back, assess my failure, and come back the next day and nobody would care. I'd also have plenty of friendly faces who knew exactly the kind of rejection I was facing and we could commiserate over cheap beers at the nearest Irish pub.
When I walk into the room for an audition, I can tell almost instantly if I'm getting the job or not, and if the people on the other side of the table are going to be with me for a very long time. One of my favorite shows that I've ever done was with a company called Eastern Bridge Theatre Troupe. I played several roles in a play called Strings by Palmyra Mattner and Anna Rak, The material was fantastic and I loved being able to play multiple, fully-developed characters every night. As an actor, it doesn't get any better than that. Anna to this day is someone I collaborate with constantly and one of my best friends in the whole world.
I'm very much a character actor and I relish any opportunity I can to exaggerate characteristics and make up silly voices. I've played everyone from the weeping mother of Joan of Arc, to a syphilis-crazed "Master of the House", to a girl crudely deciphering the meanings of a potential date's emoji to a friend over brunch. In 2018, I started doing a lot of improv, which is something I'd always dreamed of doing as a child. I started taking classes at UCB and started performing with Improvised Buffy, an incredible show with a brilliant cast of improvisers led by Matthew Woods, Emily Godfrey, and Justin Harris, where the cast and I came up with an entire episode of Buffy the Vampire Slayer on the spot. I had a penchant for playing the villain, or the "Big Bad" as they call it in the Buffyverse, and it was so much fun!
Has it been a smooth road?
It hasn't been a smooth road. I was hoping to stay in the city for a long time but in 2018 I had to leave the US abruptly just when things were starting to pick up. It had been a real struggle to get back on track juggling visa things, my quarter life crisis, and insecurities. As many people do in their mid-twenties, I hit a wall and I didn't know where to go next. I had to break up with the city I loved so much and it was tough. I had tied up so much of my artistic goals to this one location and it threw me for a loop when I had to leave.
I was a good student in drama school, but doing well in school does not prepare you for the difficulty of trying to make it out in the real world, especially as an actor in NYC. The rejection isn't so bad, it's funny at times even, but I'm only human and it starts to get to me after a while. There are only so many 5 AM start days with three auditions for projects that aren't that great you can do before you need a break. My friends at home were also starting to move up the corporate ladder, get married, have kids, and I couldn't help but compare where I stood in life compared to them.
I'm working on finding my artistic voice now and what it means for me to be a storyteller. I think I tried so hard to fit myself into things that didn't necessarily suit me, and looking back I always felt the most fulfilled and had the most fun on projects that allowed me to be me.
We'd love to hear more about your work.
I'm an actor, comedian, writer, and I've also dabbled in producing. Ever since I was young, I loved watching television shows and movies. However, I always felt like I could never truly relate to the characters I saw on screen because none of them looked like me or shared my story. There are only so many similarities a 12 year old Filipino girl in Manila can do to try to relate to Lizzie McGuire, after all. When I was in school, as hard as they tried, it was difficult for my teachers to give me professional advice because they were all older, white Americans. I had to figure it out on my own, and since I started auditioning and working professionally, I've always tried to play characters that are outside the stereotypical roles that Asian actresses are usually given. The diversity in the industry has improved a lot, but I feel like there's still plenty of room at the table for more people like me.
I've always liked writing stories as a kid and as a parallel career I've pursued lifestyle and travel writing. I've contributed to many Philippine magazines and newspapers such as Rappler and MyPope Philippines. It's my ultimate goal to tell stories that reflect me and what I know, so I'm hoping to write a screenplay or stage play about where I'm from so that other kids who look like me can hopefully see themselves in my stories. I hope to make a lot of comedies. Comedy is my absolute favorite genre, as I think it's really hard to do well and even more so to make it universal, i.e. not relying on crude humor. I think my comedic timing and knack for accents make me quite good at it naturally, so I'd like to create a good vehicle in which to showcase my chops as well.
Is our city a good place to do what you do?
I think the key to starting in any big city is to get out and meet as many people as you possibly can. You never know who you're going to meet and how they'll inspire you creatively, professionally, or even personally. Always have a sense of who you are as a person and stick to those values. In a place where there are lots of people and ideas, it can be easy to lose yourself in the huddle. If you have a clear vision of what you want, stick to achieving that and don't get sidetracked. Don't make mountains out of molehills, and know when to take a step back and rest. If you burn out too soon, it can be difficult to get yourself back on track.
Contact Info:
Website: http://inaseb.com/
Phone: 9293261954
Email: cristina.ebtt@gmail.com
Instagram: @cristinamsebastian
Image Credit:
Jo-B Sebastian, Lloyd Mulvey, Ysabel Cacho, Miss Sandra Mhlongo, Jo-B Sebastian
Suggest a story:VoyageLA is built on recommendations from the community; it's how we uncover hidden gems, so if you or someone you know deserves recognition please let us know here.