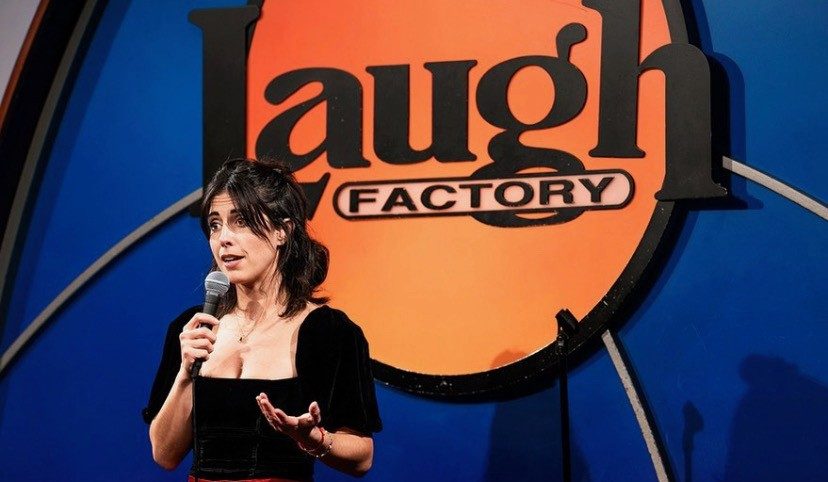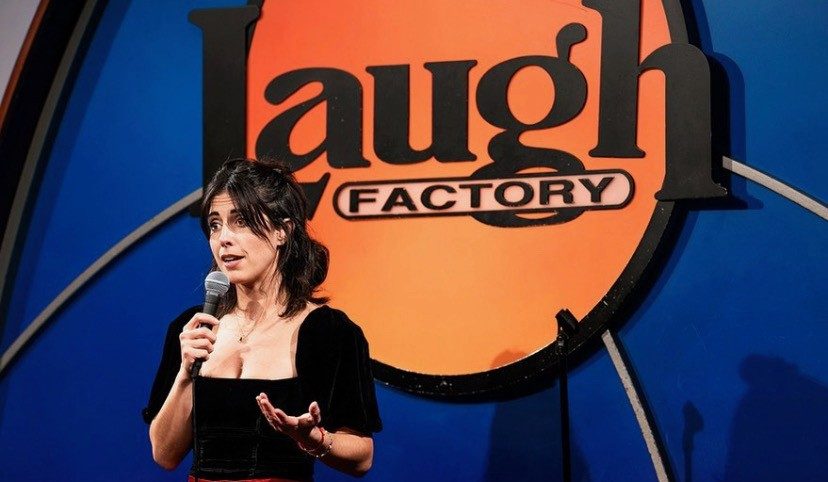 Today we'd like to introduce you to Cristina Fernandez.
Hi Cristina, we'd love for you to start by introducing yourself.
I was born and raised in La Isla Del Encanto, aka San Juan, Puerto Rico. It's a far way to travel, from a tiny little island all the way to Los Angeles, but here I am.
Wepa!
After Puerto Rico, I moved to Florida, where I went to high school and college, overall feeling unbelievably lost. I hadn't found my way in the world yet, my people, purpose.
Then one day, the unconscious finally became conscious: I would move to New York to become an actor. Sounds insane? It was!
I knew one person in the city, had no place of my own, and I happened to move the week of the NYC blackout: and I had the time of my life! I had finally found my Home. New York was where I really grew up. It was all the culture and art and diversity I had been longing for.
I had some beginner's luck and beautiful omens along the way. I booked my very first audition in New York. It was for a TV show, American Latino, and from then on things started to roll. I was working as a TV hosting (Fuse, NBA TV), on commercials and studying acting at HB Studio (Uta Hagen's school). Then I finally began to work as an actor in theater and film.
Hosting was fun, (I even came out from NY to LA to audition for E!) but performing was my true love, so I focused on that. That's how I finally ended up moving to Los Angeles, where I was accepted for grad school at California Institute Of The Arts (CalArts).
Grad school was another huge milestone. I didn't do acting in undergrad and it was my Achilles' heel. I wanted rigorous, continuous training and a degree. And I got it. I had tried to act and audition when I was a kid, but I was SO incredibly shy, not like, "Oh, I'm a little reserved in social situations," I mean like, debilitatingly, can't leave the house shy. 3 years of grad school shook me out of all that. I finally pushed myself to get out of my head and follow my heart.
I've now been in LA as long as any other place and I can't imagine living anywhere else. I love living here. LA has such a sense of humor. You just gotta laugh. It's ridiculous, beautiful and strange.
And my life here? Up and downs, same as all. One minute things are going great and you feel like you've finally found your way, then the next you swear you're quitting and opening up a flower shop.
I try to keep my head low and tune in as much as possible so that I can check in on my purest Self. This sounds very LA, doesn't it.
Plus, once I had kids in LA (I have two small children while also continuing my work, can you believe the gall?), things really became unpredictable, so I've just had to roll with it.
Well, with my first child, my daughter, I had a really fruitful work year- it was like my changing body gave me the freedom to stop asking for permission. It tamed my insecurities. I remember going into auditions with a spirit of: "What are you up to? Cause I'm making LIFE up in here!" That's a bit of a joke, but I did need some power, and for whatever reason, pregnancy gave me some and an overall perspective on the important things. We may play doctors on TV, but we're not actually saving lives, right. And you know what, casting directors loved it. I was in my body and in my power and people could feel it. It made me a deeper performer. There were a lot of exciting projects. To name a few, I worked on NBC and HBO shows, had films at SXSW and Los Angeles Film Festival, performed in touring and regional theatre. I also collaborated with amazing people including Christopher Guest and his crew.
Now, one child in LA is one thing, but TWO while trying to perform? Plus, add a global pandemic? Good luck. Obviously, things came to a halt. So that just pushed me to find ways to stay creative. I had already been doing comedy, storytelling and stand-up, so I just pushed a bit further. I still work in film and commercials, but for now, creating my own work has become the main focus.
Writing and performing my own work has been incredibly empowering. If I'm going to make a ca-ca on stage, it may as well be mine.
Is that how you spell ca-ca?
Since things opened back up, I've been lucky to be back performing at comedy clubs and traveling with my solo shows. I've been focusing more on writing, which has been the great new challenge.
I finally finished my first pilot! It's an animated series, a dark comedy. I'm so proud of my procrastinating self. That was HARD to get out of my body and onto a page. Writing is so different from performing, a totally different language. I feel like with acting, worst case, you charm, you listen and do a little dance across a stage (not really, but you get it). With writing, you either have the pages or you don't. I finally understand writer's block.
Alright, so let's dig a little deeper into the story – has it been an easy path overall and if not, what were the challenges you've had to overcome?
Never a smooth road. Who the hell says that? Show me that person and I will have them committed.
The biggest struggle for me has always been within. When I let doubt creep in, perfection to be the focus, let old voices haunt me. But I have worked very diligently to push past all that, stay engaged and follow what excites me. Trusting that every creative goes through this helps me have some damn perspective.
Appreciate you sharing that. What else should we know about what you do?
I'm a performer and writer. Those are umbrella terms for what I do, to make it simple for certain folks, but I love doing all types of projects. I perform comedy, theatre, stand-up, the Greeks, solo shows; I write, translate, parent and drink. All the world's a stage, honey.
And I'm an entertainer at heart. If as a civilization we knew nothing of recognition or compensation, I'd still be the person in the village trying to amuse you and make you laugh. I'd probably try to make you cry too. (*In a good way, of course).
Oh! Do look out for my first published piece in a book, a collection of essays, "Our Red Book," by Rachel Kauder Nalebuff, out November 1st. I'd be remiss if I didn't promote. Come to Skylight Books on November 11th to hear me read some of it!
I'm also very grateful these days. I have trouble practicing that usually and I'm someone who can really go to the dark side, but it truly has been such a joy to even attempt to live an artist's life. Plus I've been very fortunate to work with some beautiful people and a few real life angels who have helped me along the way. I think as I get older, I ealize its time to enjoy. I know I'll miss the party once it's about to be over. (I told you I can go dark).
How can people work with you, collaborate with you or support you?
I DREAM of collaboration. I think it's the theater nerd in me. Some of my work can be so solitary, I would love to create more with other people: comedy, theatre, film.
Anyone who likes me or my work should 100% reach out.
But be chill and don't sell me stuff or try to get me to put on bathing suits and model them for my own very special discount, k?
Contact Info: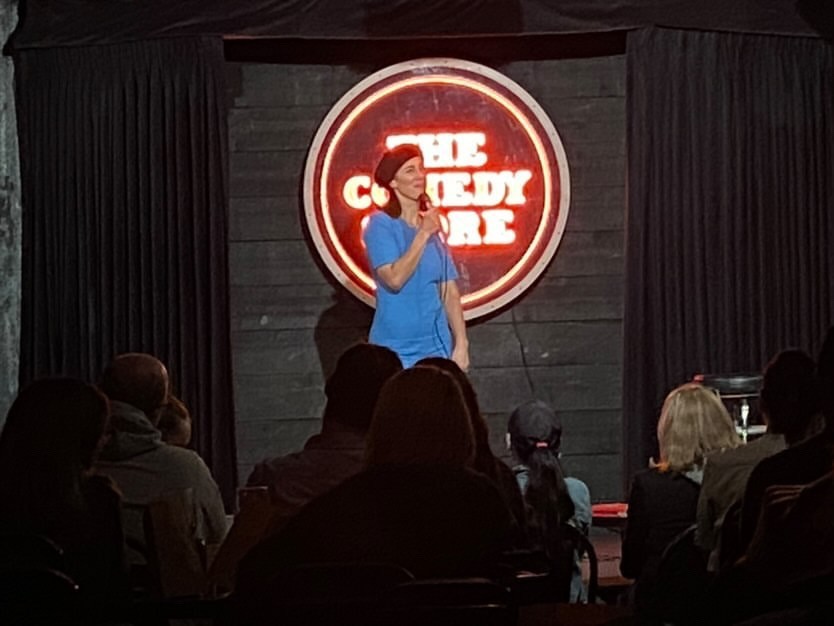 Image Credits
Kim Newmoney Sela Shiloni Frankie Leal
Suggest a Story:
 VoyageLA is built on recommendations from the community; it's how we uncover hidden gems, so if you or someone you know deserves recognition please let us know 
here.