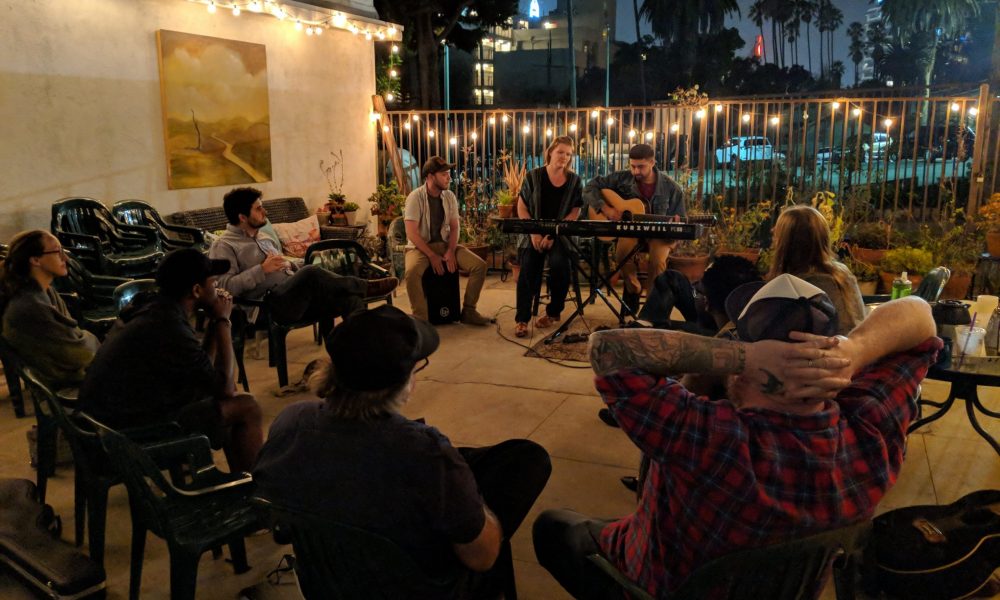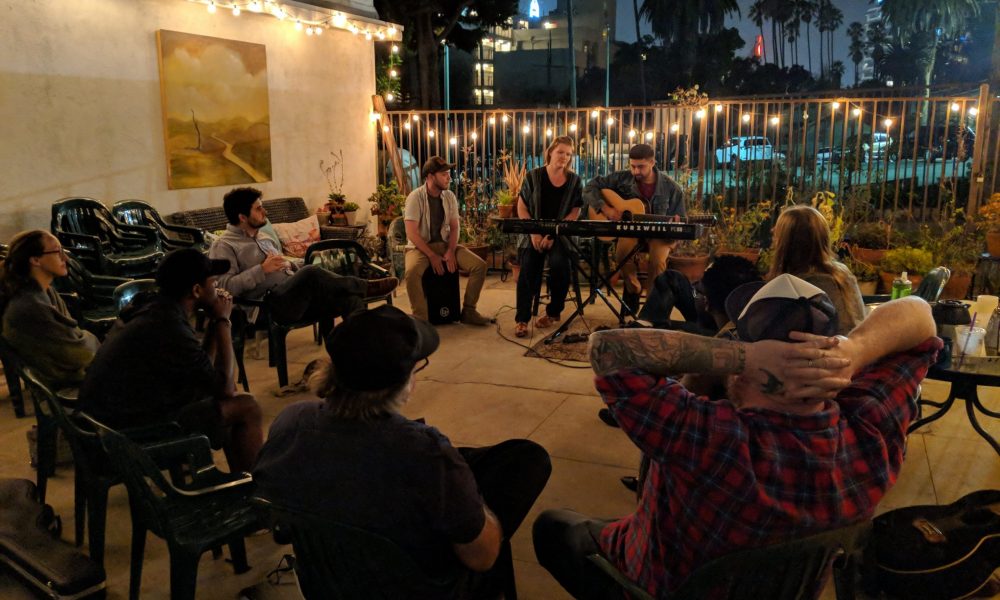 Today we'd like to introduce you to Cortney Matz.
Cortney, let's start with your story. We'd love to hear how you got started and how the journey has been so far.
As a freelance writer and producer trying to find my legs in LA, I lived alone and worked alone (and got very lonely) for a year before discovering Epiphany Space in 2014. I had no idea the life-changing impact it would have on me and my career! Five years later, I am building myself a music business while leading a growing community of songwriters, performers and recording artists.
Epiphany is a non-profit artist community and was just about a year old when I made its acquaintance. I was low on work and long on ideas, so I offered my help planning events and writing Facebook posts. As I freely lanced my way through all sorts of media projects and stresses, I found myself glued to the piano and singing – new songs, old songs, original songs… all kinds of songs.
But I'm a filmmaker. I don't have time for this. Cut to August 2015 when I co-hosted a variety show as a fundraiser for Epiphany, and also agreed to be the first performer. I played three or four songs badly and proceeded to be overwhelmed with positive feedback. So much so that one of my dedicated screenwriting buddies told me point blank that I should quit writing screenplays and start playing music.
Not an easy thing to hear or implement, but with the support of my artist community and the deepening friendships I was cultivating through Epiphany, I started planning events for musicians in 2016. First a monthly open mic night, then a weekly song share and jam session. Sometimes it went great, other times it was just me and one or two other people.
All of the times I was swimming in doubt and fraidy cat feels. But as I showed up every week and played my new songs for strangers, I not only became a stronger performer but my own creative output skyrocketed. In 2017, I recorded my first EP – a collection of Christmas songs, simply produced with piano and voice. It was done on site at Epiphany Space, with an audio engineer who brought all his gear and worked with the acoustics of the space.
O, Come debuted for the 2017 Christmas season, and then in 2018, it was joined by my second EP, For Love (also recorded at Epiphany Space). I'm preparing to release my third EP (non-seasonal) in March 6, 2019. Two and a half years after launching those music events, the Monday night songwriter gathering is still going strong.
Every Monday at 7 pm anywhere from 6 to 15 people gathers around the piano with guitars, amps, banjos, and laptops (for the producers among us) to share the latest of their creations. It's a vulnerable but bonding experience, as tentative and rough performances are received with specific encouragement and fresh ideas.
It's refreshing to walk into an environment free from competition and supported by genuine interest in one another and our artistic growth. So if anyone is feeling the urge to try something new… to get back into swimming, or take up painting, or plunk a few keys of the piano and see if you can string a melody together – do it. Invite other people to do it with you.
Join a group that is already doing it and just bring what you have. Even if it doesn't seem like much, those decisions will change you in the long run. And if you want to check out what we have going on Monday nights, consider this an open invitation! Every Monday. 7-9pm.
Overall, has it been relatively smooth? If not, what were some of the struggles along the way?
The road to even considering a music career has been full of emotional hurdles! The steps to releasing a record are not that hard, but overcoming my own internal limitations – taking myself seriously as an artist, doing the research to get clear on where I fit and how what I do serves the market, believing I can do this well, and it will be worthwhile… there is a lot of self-talk involved in making this kind of move!
Not to mention that music and gigging is pretty demanding physically. It's a lot of late nights (I'm a morning person, haha). It's a lot of organization, keeping track of where you need to be when you need to be there, what you need to bring with you and – as a pianist – lugging a keyboard to venues that don't have one. Guitarists are smart! Caring for my health during busy seasons of holiday performances has been its own task.
Similarly, starting the open mic and songwriter circle has had its challenges. The first few months, I never knew if anyone would show. Sometimes it was one person, or sometimes it was only new people who had never come before. So it's more pressure on introverted me to set a tone, encourage openness and get everyone into that free-flowing, sharing mindset.
Thankfully after a few months, it occurred to me to start a mailing list. Every week I emailed everyone who had ever come to the songwriter circle or open mic, to remind them we were getting together that night. I still do that. I think there are a lot of things we want to do, but we forget about it. Getting a weekly reminder is a thing that keeps it top of mind.
Epiphany Space – what should we know? What do you guys do best? What sets you apart from the competition?
Epiphany Space is a community of artists and patrons of the arts. We exist to bring creative professionals, entrepreneurs, freelancers, and every kind of lone ranger maker out of isolation and into association. Together we inspire one another, help each other in practical ways, and give each other advice when we are wigging out about a slow season or a funky client that is issuing unreasonable demands.
These are struggles common to the independent workers, across mediums. But then we also have people in the same 'job' so to speak, also helping each other. For instance, there are a few actors who are working together on auditions and outreach to casting agents, etc. There are a group of screenwriters who meet once a week and work together. We have a regular gathering of songwriters, obviously.
I am so proud of the community that has emerged from this desire to support one another. It is like nothing I've ever experienced – we have such a diversity of experience and preference represented, but by and large, everyone is incredibly tolerant and accepting of one another. And we all celebrate each other's wins, rue one another's losses… it really is a thoughtful bunch.
Personally, it has allowed me to continue freelancing with much more hope and enthusiasm than when I was all on my own. I had never even heard of coworking as a concept before, and it's been the answer to my loneliness. I have even made connections through relationship here that brought me some great new clients, and opportunities to work!
What is "success" or "successful" for you?
I've heard several of my comrades-in-arms say this, and I utterly agree: I just want to be able to create authentically and live. Quality of life is strongly impacted by the people in it. Quality of work environment is strongly impacted by the people you work with.
Epiphany Space is currently a repository of quality people doing quality work – on their own and with each other.
That is success to us. We want to see each of these quality people thriving, which means supporting them as they pursue their careers — landing bigger roles, better-paying gigs, even creating their own projects and seeing them achieve commercial success.
For my songwriting group, I want to encourage collaboration and creativity, while also learning to solve problems for the market. LA is absolutely brimming with talented people and world-famous venues. How can we help each other? How can we create experiences for audiences that transport them?
Pricing:
Coworking Membership: $150 monthly
Space Rental: $35-100/hour depending on use
Contact Info:
Image Credit:
Mondo Scott
Getting in touch: VoyageLA is built on recommendations from the community; it's how we uncover hidden gems, so if you know someone who deserves recognition please let us know here.