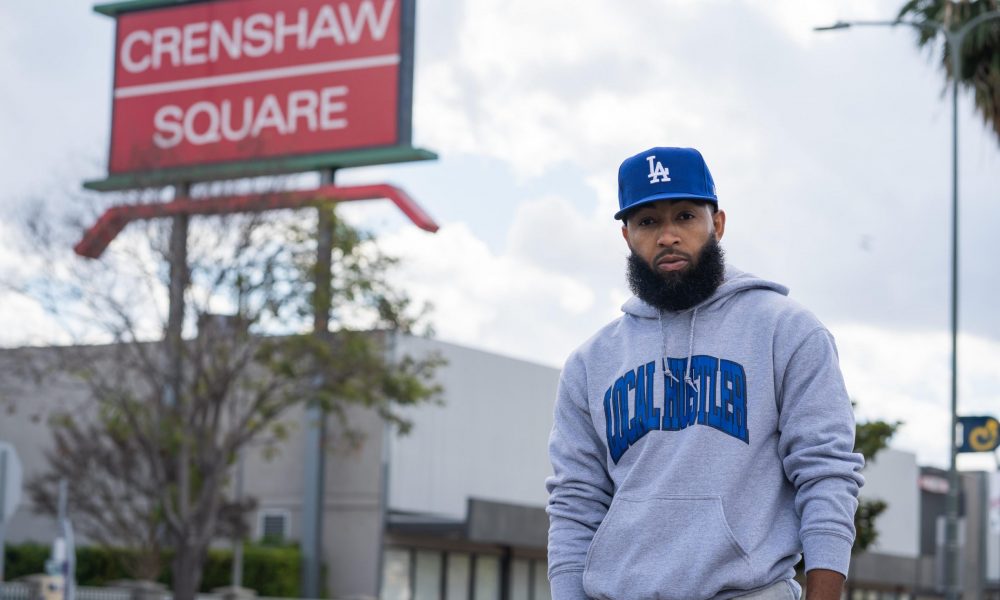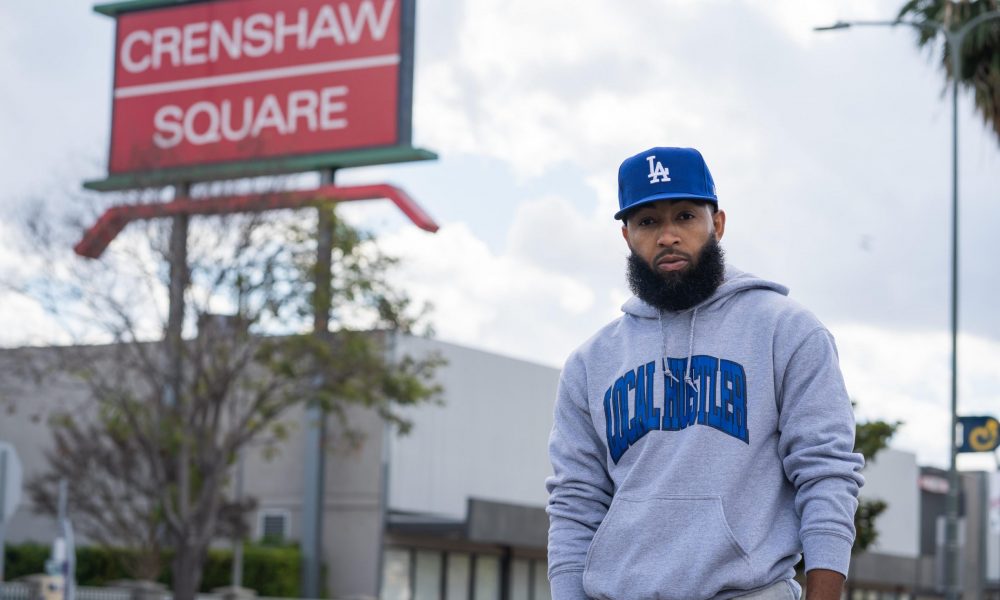 Today we'd like to introduce you to Marvin Morris IV.
Thanks for sharing your story with us Marvin. So, let's start at the beginning and we can move on from there.
I'm a clothing fan, I'm a pop culture junkie, and I always loved fashion and design. But I was also intrigued at the idea of building a brand and creating it from scratch. I used to work at an insurance company with a guy I came to befriend named Juan Heredia. He had his own company – Real Recognize Real Co. – and that really impressed me because we were working our regular job as insurance salesmen, but on the side he was really doing it big with his clothing line. That was key. At that time, I had a lot of ideas but didn't know how to get started — basically, I was procrastinating. But a major catalyst came in 2018 when I lost my best friend JaWuan Matthews to sickle cell, then in 2019, our community lost Nipsey Hussle the Great.
When Nip passed away, I felt so bad for him because I knew how badly he wanted to bring recognition to our area – South Central Los Angeles – business-wise. I had been around him for years because we are from the same area, and I appreciated what he did for the City. But when I'd see him, I would never tell him how I personally appreciated the whole movement they created. That's a big regret of mine. We'd run into each other on Slauson and say what's up, but I never said what was on my mind. I remember when he was just doing little hood functions in like '09 — that's when we were all in the streets, young and running wild. I watched his hard work and over time, he basically made Crenshaw famous again around the whole world. When we lost him, I just cried – I felt like it wasn't fair. I was already growing and evolving to a point where I was developing a business mind and felt a greater responsibility to Los Angeles — in particular my section: South Central. At that point, I felt compelled and that gave me courage and a sense of urgency. The idea was to create something Los Angeles could be proud of and keep the entrepreneurial spirit alive by letting people know we do big business here in South Central. Nipsey was our spark, I felt we had to keep the torch lit for him. Once I carved out a lane and started to build my company – The Cool Table Clothing Co. – my mission started to become clearer and clearer.
Great, so let's dig a little deeper into the story – has it been an easy path overall and if not, what were the challenges you've had to overcome?
It hasn't been easy. In order to learn the business, I spent a lot of money. I made things with manufacturers I didn't know and got burned. I had to learn website construction and photo art presentation, but that's how you learn, you have to just step out on faith and try things. Looking back on all those things, those losses became valuable lessons. Most of the losses I took, I wouldn't change. I've had design partners quit on me, all types of stuff but I learned to keep going. The best advice I could give people who want to get into the clothing game is stay down — you'll go through some things, but all those situations build character in the long run. I can honestly say I know for a fact I'm better now for the things I went through to break into the game. That's why you have to truly love this shit, the ups and the downs. If you don't love it, you'll come up against resistance and you'll give up … your heart has to be in it! You have to fall in love with the work and the grind because you're going to spend more time doing the grunt work than the glamorous stuff.
There are influencers, business owners, and hustlers from our community that have shown so much love. People that just wanted to see us win and never asked for anything in return. That's love because the game can get cutthroat. When you enter this space, there are people that aren't going to give you answers or help you with things because they might feel threatened. Sometimes, other business owners see you as opposition – they think that helping you might somehow take away from their own endeavors. But I feel like banding together, supporting one another, and shouting each other out raises the profile for the whole business community. I believe we are stronger together. We don't have to be fractured – we can believe in each other. You can be a smaller part of a whole and everybody can still eat and thrive.
Please tell us about The Cool Table Clothing Co.
The Cool Table Clothing Co. is a streetwear interpretation of the Los Angeles experience, as told by natives. We specialize in making clothing that celebrates the people of the South Central Los Angeles and the entrepreneurial spirit that thrives here. Our clothes are conversation pieces in coffee shops, airports, and especially in the street – people notice when you make a shirt with South Central blasted on it. And it's all positive, it's all motivational. I wanted to do what Stussy did or The Hundreds, make something that really pulls people in design-wise. The designs are simplistic, but they convey important messages. If you take the Marathon Clothing Line for example, the people champion Crenshaw-branded products because of what they represent. Even if you aren't from the area, you wear their products proudly because you know understand the ethos of the brand. That inspires me, that's my goal, that's what I'm shooting for, to create something that will aid in speaking to the masses on behalf of my people.
Do you look back particularly fondly on any memories from childhood?
I was raised in South Central Los Angeles. When I was born, my family had five houses on 62nd and San Pedro. My great-grandma lived next door to my grandma, and they both lived next door to my great aunt. My other aunt was across the street. My grandmother was everyone's grandma on the block, everyone knew each other, everyone did favors for each other. It was just like that. People sat on the porch and talked to each other and other neighbors passing by. There was a lot going on – crack was big at the time – but we were really close-knit and worked hard at keeping it together. I remember that fondly because we felt a sense of community, even if the neighborhood was wild there was still a great deal of respect for our elders and everybody knew everybody, you couldn't walk down the street and not speak to your neighbors. That was our experience, we were raised like that and it always stuck with me. Beloved Community like Dr. Martin Luther King, Jr. talked about: togetherness, ownership, respect, accountability.
Any shoutouts? Who else deserves credit in this story – who has played a meaningful role?
The most important person in this whole process has been my wife Lesli – she's smart, she's beautiful, and she's amazing in her own right professionally. Just by proximity, I've learned a lot watching her – about spirituality, organization, movement-building, and thought-leading. My wife does reproductive justice and racial justice work – she leads a local coalition and is part of a fellowship for movement builders in honor of John W. Mack. Most of the time, anything I can't do, she gets it done or shows me how. I'd be lost without her and our children, Kennedy and Noah. Their love and support fuel me, and they love me…even when the business is getting the time I could be devoting to them. My Brothers from World Class Productions also deserve credit – we stayed tight all these years, and we've got big plans to bring shops, retail, and manufacturing businesses to South Central. This company belongs to them, too. We want to give something back to South Central because everything isn't always about what you can get. We want to make it easier for the next wave of entrepreneurs from South Los Angeles that come after us.
Contact Info:
Image Credit:
@justice.truth.love, @nobalcinema, @torrylabon, @ansbyrd
Suggest a story: VoyageLA is built on recommendations from the community; it's how we uncover hidden gems, so if you or someone you know deserves recognition please let us know here.