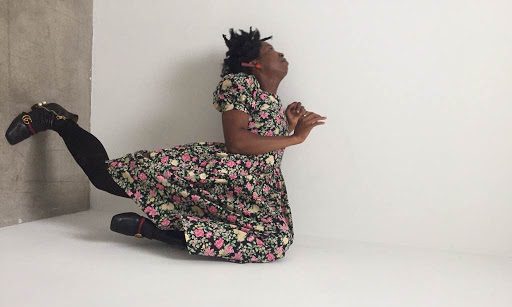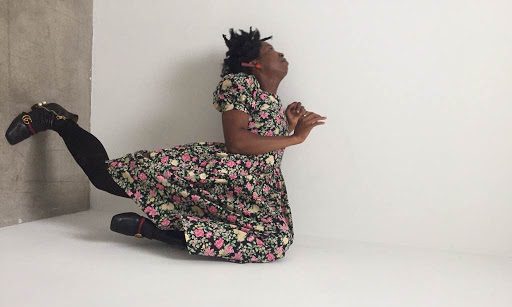 Today we'd like to introduce you to Constance Strickland.
Constance, can you briefly walk us through your story – how you started and how you got to where you are today.
I moved to Los Angeles from Phoenix, Arizona about twelve years ago. I came with the hopes that I'd be a great theatre actress, make movies and be a voice for the future. Time is quite humbling it's funny the things you remember and the things you forget as you try to build a life.
My old friend Donay AnnaMay drove me to L.A in a U-Haul with all my single room possessions.
I can still remember my excitement, how I was a bit scared as we pulled up to Park La Brea (a too expensive recommendation by the school) on a cold evening. After we moved everything in that night I fell asleep dreaming about my first day of theatre school like a little kid waiting for Christmas morning.
That first year attending the American Academy of Dramatic Arts came with marvelous days of singing, dancing, reading plays, working scenes, and would bring hardships that I could not have foreseen, creating moments during the heaviest of times that would show me just how much I could bear. As the year came to an end, I found I couldn't pay the second-year tuition. My plans had been thrown off track and here I was in a fast-paced city, stuck. Trying to plot my next move with limited money and very little options but as the old adage goes, "where there's a will, there's a way."
I came upon Los Angeles City College after researching local schools in the neighborhood. I knew I had to continue my education, had to keep pushing it forward before I got lost to these streets. I immersed myself in Literature, Japanese, French, and writing classes and I ready every play I could in the school library. As Amiri Baraka said when he came to visit the campus, "You must teach yourself, when resources are limited". During this year without knowing it, I was preparing future Constance for her purpose. My time at LACC has most certainly shaped the artist I seek to be and where I am today. One day I noticed a sign that read LACC Theatre Academy after being on campus for almost a year. I walked in and to my dismay as I turned the corner a man asked me if he could help me, I stated I wanted to study theatre, train as an actor he said, "Well I'm Mr. Fate. I can help you."
I'd spend three years at LACC Theatre Academy, where I began to find my artistic voice, how I could tell stories in the theatre and I discovered that my body was my greatest tool. I was introduced to Pina Bausch before she became a cultural icon from Diane Cummings, a modern dance teacher at LACC who had her own company and had danced with Martha Graham. She allowed me to experiment with my body in ways I had not moved before.
My acting teacher Leslie Ferreira introduced me Suzuki and Viewpoint, I fell in love! It was created by Tadashi Suzuki and Ann Bogart based off a concept created by dancer Mary Overlie. It expanded my mind on what can be done in the theatre. I spent my free time reading Lynn Nottage, Suzan-Lori Parks, Thomas Gibbons, Ntozake Shange and realized that my theatre lived in the experimental, the Avant-Garde and wasn't linear. This was freedom. Information became my superpower because I was able to start to see who I was as a theatre artist. I read Harold Pinter, Bertolt Brecht, Chekhov and found time after time how similar humans are than different.
Although I was elevating my mind, transcending as a being I was going hungry, I wasn't healthy, I was homeless and living at the YMCA Hollywood. They had this now-defunct program for young girls and single mothers. I was barely surviving. There were times when I had to steal a frozen chicken, used food stamps, and barely had money for the bus. I wouldn't have made it through those dark days without the support of my mentor Naila Aladdin-Sanders, the love and assistance of Pat McKenna who treated me like a daughter, and I know I'd be lost if Tanya Bishop and her husband John hadn't picked me up from the YMCA and moved me into their home.
This will always be a gesture that I honor and will never know how to let Tanya and John know how much they gave me, how much they filled my heart with hope, gave me wings and reminded me that there still exists kindness and love. To this day I have a YMCA gym membership due to that program that gave me a foundation to finish school. I'd end my time at LACC Theatre Academy blessed. I learned that it will always be difficult to navigate through predominantly all-white – all-male run spaces. There will be those who try to tell you who you are, what your worth is, you'll have to drain out the noise and stand by your voice. I learned during those years that some will only see you as a black woman first, talent last. They won't matter in the bigger picture though.
I was never deterred even when I had to move back home to Arizona to take care of my mother. I stayed in Arizona for two years and there I met Angela Rosenkrans who was chair of dance at SCC (Scottsdale Community College), she allowed me to take her choreography class for dance majors and my world exploded! I am not a dance major but training with dance majors was a huge learning curve for me. I began to see who I was as a storyteller. I learned timing, structure, and for the first time I pushed how my body moved in space, I really began to practice listening and I was given a master class by the dance majors who were brilliant magical creatures.
It was no mistake that I ended up back home in the temple of my familiar studying choreography with those individuals. It was a startling experience physically and prepared me to return back to L.A with a bit more tools in my pocket.
I moved back to L.A and right away I hit the pavement doing audition after audition giving away my energy and although I had the opportunity to be apart of some great plays I had more to say.
It was after being cast for a piece called Play by Dara Friedman that I understood how to use my instrument. Working with Dara has been a great joy artistically and she has taught me to trust myself, my voice and my visions. To honor those visions when they come and allow ideas to manifest into tangible active works. It would take some time to act on, but I whispered an idea to an old school friend and we decided to birth Theatre Roscius, a physical theatre company. A place where I could explore the history, community issues, research, explore the many faces of womanhood, and begin to give a clear voice to my own physical language. Whenever I get lost I use the guiding light of Vinnette Carroll, the great American Director, and Actress "If you believe in something, you go after it."
We're always bombarded by how great it is to pursue your passion, etc – but we've spoken with enough people to know that it's not always easy. Overall, would you say things have been easy for you?
It hasn't been a smooth road. There were days when I didn't think I'd make it through. Then the universe would send me messages of hope in the form of kindness from a stranger and hope would rise again. I could pick my soul up from the ground and continue to believe that this was not it. That if I kept writing down my plays, writing poems, seeing in images that in time I'd be able to find a way to tell stories in the theatre.
When I had no food, had no home of my own when I had barely had a dollar to my name there was an inner voice supported by angels, friends, and family. I began to understand what I could do. I began to see what I could become even if that image has morphed a bit.
I will say that it is continuing that is the consistent struggle. Continuing and moving forward with ideas so that they can then be turned into tangible manifestations. Live works that can be performed and live in many ways in a myriad of spaces. It is hard because L.A has no incubator hubs for the independent artist to create new works, rehearse without huge financial requirements. This lack of service for artists is creating a hole in L.A and we are losing a generation of artists.
Yet, I've been able to thrive and survive this far, for so long because of the many hands along the way who helped push me forward. Reggie Richardson, Will Tijerina, Bristol, Zack and Tori Smith, my mother Yvette Strickland, my brother Phillip Tyrone, my love Francisco Montenegro, Tammy Robinson, Rosalind Goddard, and my friends who have passed to the other side, Nick Utley and Davie Rosales. I say their names because they matter. They are the community that I had when I was alone out here on these L.A streets living between the unknown and hope. They showed me kindness and lifted me up and what a lovely gift to bestow upon someone so I too can pass it on.
We'd love to hear more about your work.
Theatre Roscius is an experimental based Theatre Company, where I am proud to be creating challenging projects that inspire and challenge me to be a contributor to the art history in Los Angeles. My goal from the start has been to create work that explores all aspects of being human. Theatre Roscius is where my hunger for social justice collides with my passion for history and where I seek to awaken the mind by sharing stories that ultimately show our similarities as humans. My mission is to conjure conversation while perhaps inciting change and awareness within our communities.
My work merges physical theatre, social issues, history, dance, sound, art installations as well as visual art. My work reflects the many facets & faces of womanhood as well as exploring stereotypes that lie within an environment, society, and culture.
In creating physically demanding theatre work I've learned that it will take time-it can't be rushed, that you may not always find a consistent tribe but there will be those who are willing to do the work with you no matter the sacrifices it will take or the little resources you may have. This is hard to find in a city where everyone is busy hustling, trying to pay increasing rent, and needs money to eat!
I've come to learn that not everyone will see or understand your visions or ideas and that is OKAY! You must push forward because time will always reveal in the tiniest of ways that your voice did and does matter. DO NOT GIVE UP- DO NOT QUIT ON YOURSELF
Did luck good or bad play a part in your story?
I can't say that luck bad or good has played a role in my life in terms of opportunities professional or personal but I will say services, access, higher education and of course my own individual choices do play a part in how fast one accelerates in their endeavors, dreams or goals. How fast does a door open for you? Do you have to push it slowly or kick it down? How much support do you have in your chosen field plays a part and the truth is many of us will not have support. Most will not have networking opportunities and will have to learn how to make the business a part of if their artistic practices – many theatre schools that don't offer BA degrees won't teach you this. It's a huge learning curve to find that your dreams won't come as easy as you believed, that everyone won't see how special you are but I swear to you. Keep Going!
Contact Info:

Image Credit:
Rebecca Aranda, Francisco Montenegro, Robert Adams, Julian, Will Tijerina
Suggest a story: VoyageLA is built on recommendations from the community; it's how we uncover hidden gems, so if you or someone you know deserves recognition please let us know here.