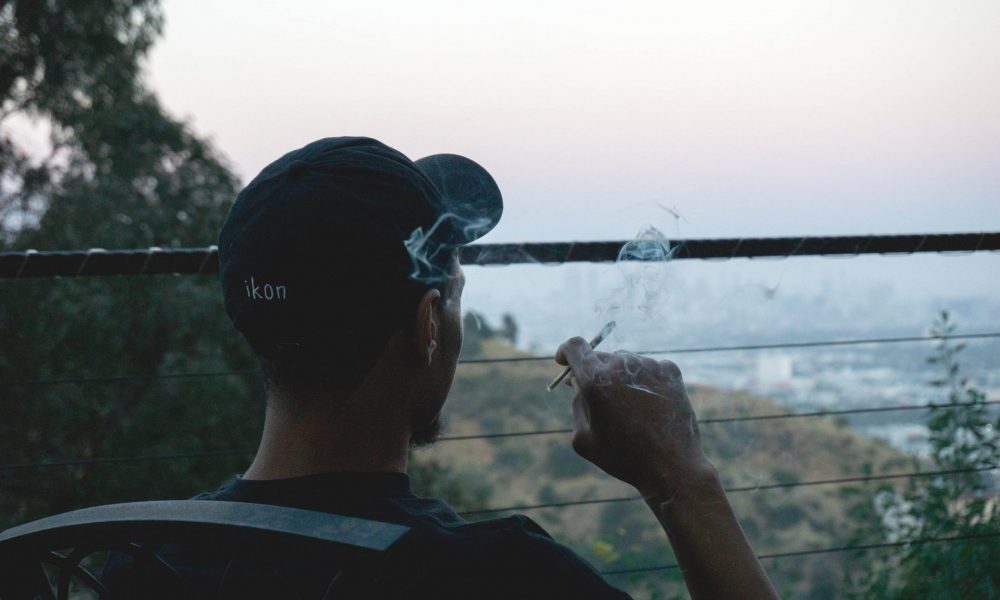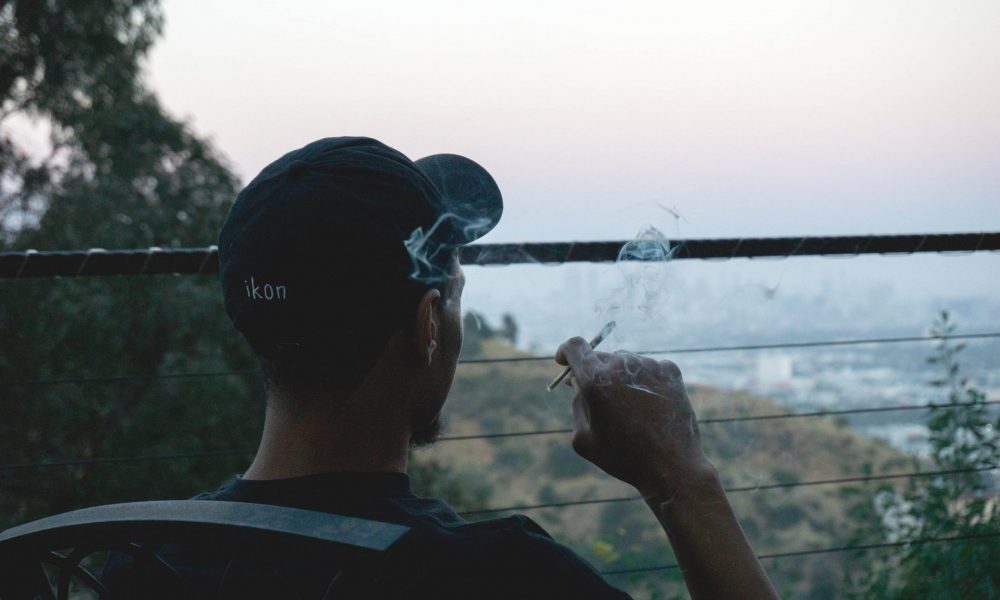 Today we'd like to introduce you to Conrad Paul.
Conrad, let's start with your story. We'd love to hear how you got started and how the journey has been so far.
It all started in Waldorf, Maryland. I dropped out of college before the Spring Semester of 2011 at Frostburg State University. I was horrible in school. Hated homework, couldn't focus on studies, but was always penning up lyrics. I wasn't even recording at that point. Just freestyling whatever. When I moved back home to Waldorf, I started recorded my first rap songs. They were fucking terrible, but I remember listening to those recordings over and over wanting to make it right. Soon enough, I was interning at a local studio in Waldorf. I'd sit in on sessions all day & observe. When the studio was cleared by 1 am, me & my boy would stay and cut tracks til 4-5 am. That way of life soon became a full time passion. As years went on, I was honing into my craft and expanding as a local artist.
In 2017, shit got rough. I went through waves of depression. Relationship drama, feeling out of place, no sense of direction in life, all that quarter life crisis kind of shit. One day I went to the studio really drunk and randomly decided I wanted to sing a cover to a song I was relating to at the time. So, I did. I remember recording the first verse and my producer stopping me in disbelief. Trust me, we didn't even know I had the ability. I was just in my feelings haha. That day I found out I could sing, so I kept at it and completely changed my style of music. Over the course of a couple years, I had developed a sound I was starting to feel pretty confident with.
Fast forward to February 2019. I get a random opportunity from a homie to fly out to LA for four days and explore the city. We knew nobody but mutual friends of other friends. In the end, we said fuck it and flew out. Our second night out in West Hollywood, I met a produce at Peppermint club and developed a musical relationship that ended up becoming closer than expected. After maintaining that, I soon decided to revisit LA with a group of friends three months later. While in town, of course I link up with the producer met previously and make music. No shit. We go to his studio one night and record a track, then at the end of the session he tells me he set up a meeting with a group of producers he wants to introduce me to. The next night I end up meeting them at their studio in Laurel Canyon where we all made our first demo together.
The next day, I'm on a flight back home to Maryland like I never left. Fucking sucked man. Three days later though, I get a call from the team asking if they can fly me back out to LA for nine days to write/record demos for a few major labels. So I repacked my shit, flew out, cut demos for those nine days, & signed with them as an official singer/songwriter in the process.
Come July 1st, I fly out to LA to stay for 30 days with my new team up in Laurel Canyon. After that month flew by, I really didn't want to go back to Maryland. LA already had my heart. I felt like I knew this was where I belonged. So, I canceled my flight home and decided I was making this shit work. If I failed, fuck it, I tried. So, I spent nearly all my money on hostels until one day i reach out to an old family friend living in Hollywood. My boy JP. I asked him to crash on his couch for a couple days with his roommates Dave & Macy. I ended up on that couch for a month while they allowed me to get on my feet, find a job, and keep working with my label in the meantime. Within that month, I found a part time job and could afford to move into my first apartment. The rest is history from there really. Now, I've been living here in LA for almost a year pursuing my music career as a singer/songwriter and haven't looked back since. Follow your fucking dreams guys! Fate will knock at the door eventually.
Overall, has it been relatively smooth? If not, what were some of the struggles along the way?
Man, there have been a handful of obstacles to overcome along this journey. But hey, let's be real. There aren't any smooth roads on a path to success, right? I've been robbed multiple times, homeless living out of an SUV with my dog, financially fucked over in MANY situations, & have/still suffering from major health issues that I developed from anxiety and malnutrition. Mentally. I was really fucked up. I remember retreating out to the countryside of Maryland and isolating myself from the world for a couple years. Around that time too I underwent knee surgery that Fall of 2017 and found myself addicted to painkillers. Eventually I would sit in my room, rail percocets, and dwell on some really, really dark shit. I was at a point of trusting no-one and despising everybody. It negatively affected my relationship at the time, and soon some of my closest friendships. It didn't help that I was losing a lot of my friends to heroin at the time too. I remember cops finding one of my boy's dead from overdosing behind a barbershop in his car. It was just a huge fucking mess of emotions that I not only didn't know how to handle, but was afraid to face as well. I will say this though. If I never went through all of that shit, I would not be where I am today. Those dark days shed light now when reflecting on how much time I focused on my writing and artistry. I only had myself to judge, so I didn't know any better than to be original. In the end, those demons became a blessing in disguise.
Please tell us about your music.
So, I'm a singer/songwriter working with an international music production team. You can call it ghostwriting though. Whatever works. My role is to top-line melodies, write lyrics, then sing/record the demos. Pretty straight forward. I'm the only writer/singer a part of the team as of now, so when it's crunch time, it can get pretty fucking stressful. Thankfully, my team is there to have my back. We get the shit done. Always. I think what sets us apart from the rest is the natural ability to create music in general. I've never been with such a solid group of musicians to work with in my life. Whether we pace the vibe, or crank out multiple demos in a certain span, the quality of music will always be impeccable. Working with this team is like a conveyer belt. One makes the loops, the others construct a beat around it, then I come in with the melodies and word play. Tedious sessions to us may look like a walk in the park to others. We can fuck around and still make hits on a bad day. That type of chemistry is what I'm most proud to be a part of.
Any shoutouts? Who else deserves credit in this story – who has played a meaningful role?
Anton Ransome – this man took me in as an intern back in 2010-11. I knew how to write, but didn't know shit about the rest. Anton taught me absolutely everything there was to know. He never judged my work, just simply guided it in the right direction with priceless advice and information. Anton had my back through everything. My lows, my highs, all that. He would make time for me to make music because he knew that was my outlet. Truly blessed to be trained by one of the most talented musicians of our time.
Hometown homies – you guys know what the fuck it is. I love all of you. Circle or die!
Kees Greenwaldt – this guy has believed in every single thing I've touched to pursue since we were ten years old! He's given me shoes off of his feet to keep skating, boards he wanted but knew getting the clip was important to me, cloths off of his back when I wasn't prepared for a session. With Kees, it's nothing but love & support. He knows nothing else. He's had my back since we were little kids and hasn't switched up ever. He's the realest one I know.
Chuck Mahon – the guy who pushes me to be the best artist I can be. He believed in my work and took me in under his wing. My toughest critic, yet my biggest motivation. He's always going to keep it 100. No sugarcoating. Nothing but love & respect.
Dave & Macy Della – these two took me into their home when I was running out of money not knowing who I was. I would wake up on their couch and they'd be making me coffee and a breakfast burrito. These two really treat me like family and I'm more than grateful. They gave me chance to find my way out here in LA. Without them, I wouldn't still be here. The most amazing part…. they've never asked for anything in return. These are the type of people they are. If I could, I'd give them the world. They deserve it.
Jp McCool – Mannnnnn you already know homie. Since adolescence. I've known Jp since we were little kids. I was his older brothers' best friend. we weren't the closest, but we were family friends. It wasn't until almost a year ago we developed a brotherhood while both figuring out life here in LA. Through the ups & the struggles, we always have each other's backs. Always. Now, we out here on this music shit constantly pushing each other to be great. You couldn't ask for a better friend.
Mom – mom, if I could, I'd write a whole damn novel. You know what it is though so I'll keep it light but saying I love you to death and thank you for being my greatest support system.
Contact Info:
Email: scgyuras@gmail.com
Instagram: @_jusconrad

Image Credit:
Nick Sabatalo
Desmon Farris
Sur Jazz
Saavane Machete
Suggest a story: VoyageLA is built on recommendations from the community; it's how we uncover hidden gems, so if you or someone you know deserves recognition please let us know here.