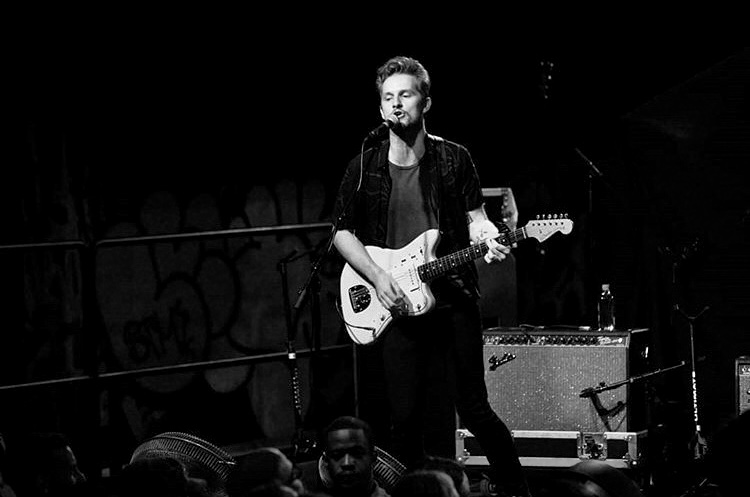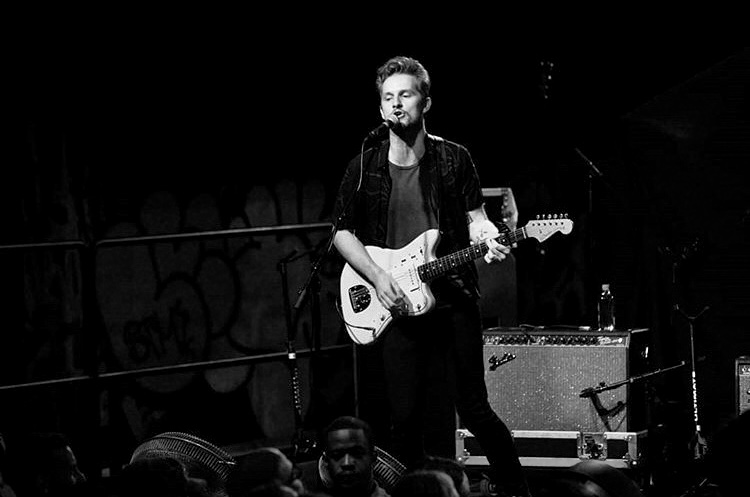 Today we'd like to introduce you to Connor Sullivan.
Connor, before we jump into specific questions about your work, why don't you give us some details about you and your story.
Hello! Okay so I'm originally from Sacramento… well, not exactly. I tell people that to gauge whether they know that area well enough, and if they do then I'll specify that I'm actually from a little town called Meadow Vista, which is about an hour northeast of Sac. It's a smaller village just outside of a batch of more central cities like Auburn, Roseville, etc. Basically, if you wanted to go to the mall or the movies, you had to drive 25-40 minutes to do so.
Looking back, especially now, I am so grateful to have been raised in a place surrounded by lush forests that were just as seasonal as any northeastern part of the country. Growing up there consisted of rubbing dirt on scrapes, weed whacking, bonfires, swimming in the reservoir, camping, and let's face it… off-roading. Music has always been woven into the fabric of my life, pretty much since my earliest memories. Other than my uncle, jazz artist Michael Franks, musicians were non-existent in my family. However, my parents raised me on a blend of classics like Frank Sinatra, Steely Dan, Tom Petty and Dave Brubeck to name a few.
Around age nine, my mom, on a whim, bought me and my brother these acoustic guitars, which I now realize was a test to see who would take to picking it up and fiddling around on it. Needless to say, I passed. I remember taking lessons from my old teacher Matthew, who would come over to our house after school and show me how to truly rock. One time, he was in the middle of teaching me the fundamentals of playing "rhythm" guitar and due to rocking out too hard, he threw his back out. He then proceeded to set the guitar down and lay flat on his back and continue his lesson on how Malcom Young was just as valuable of a member as Angus Young was.
However, this wasn't my introduction to music as I had been taking piano lessons since I was six. I was also heavily involved in the church that I attended, singing in the choirs and playing in the worship bands. Once freshman year of high school hit, I joined the chamber choir and also started my first rock band with my friends. We went through a hefty career with ever-changing band names such as "The Ups and Downs" and "The Royal Nonesuch". It was during and after these experiences, towards the tail end of junior year, that I started to consider music as a more serious path towards a possible career. During my senior year, I enrolled at The Los Angeles Music Academy, or as it is now known, The Los Angeles College of Music, but LAMA is so much more fun to say than LACM.
As soon as I graduated from my little high school, I packed up my junk at 18 and moved down to Pasadena, which is where LAMA is located. I now realize that starting out in Pasadena was such an easy introduction to the beautiful beast that is LA. There, I attended, studied, and graduated from LAMA with a degree in Vocal Performance in 2013.
After a good couple years of post-school odd jobs, moving to the valley, and a quarter-life crisis, I finally settled into the fact that I was going to take the leap and freelance as a musician full time. I reached out to what little friends I had that were actually working in music and after the many "let's grab coffee" meetings, I finally landed some auditions. I knew I could play guitar as well as sing and play the piano, so I combined the three and began making that my reputation as yet another musician in this infinite universe of other players. A good six months into relentlessly auditioning with this configuration, I finally got my break for a little three-week summer tour and have been touring consistently ever since.
Has it been a smooth road?
By no means a smooth road… Lots of speed bumps, detours, and the occasional missed exit. Fortunately for me, my family has been the most supportive source in my musical career. After graduating from music school in 2013, my immediate focus was to get my own music off the ground. It's a hard realization and reality to comprehend balancing your passion as an artist with trying to support your livelihood, and the two seem to go rarely hand in hand.
Once life "punched me in the face" with this realization, I took a step back from everything and got a day job working at a mid-century furniture store for about a year. There, I learned a couple cool new tricks and trades and even more importantly, I got to look at music in an entirely new perspective. It was in that time that I realized "Okay, I know I don't want to do this job anymore, I know I want to work in music full time, how do I make this a reality so that I can pay my rent/bills/feed myself?"
Once I asked myself that question, it was an easy answer, which led me to where I am currently today. But in order for that to have happened, I had to go through that patch of second-guessing everything. Another "life" struggle along the way was coping with the reality that my dad had been diagnosed with small cell lung cancer. You always hear of people, sometimes close friends or families going through that, but you never truly comprehend it happening to you and yours. It definitely shook the foundation of us all and was a new and uncertain chapter in our lives.
Thankfully due to modern medicine and the endurance of my father's medical "super team," they were able to find a form of immunotherapy that took to his type of cancer and froze it in its tracks. I thank the stars or whoever is up there that my dad gets to continue living his life every day and I have now gained a new outlook and respect for life and the dynamics of it. My dad's mantra is "happy is the man who can enjoy the scenery when he has to take a detour" and I have since tried to apply that to my own life every single day.
We'd love to hear more about your work.
My M.O. has always been being over-prepared as well as being a quality band member both in and outside of the rehearsal space. It's more than being just a good player, you also need to be reliable and do your part to make the "hang" as good as it can be. This is the reputation I have worked hard to achieve and continue to maintain.
As of now, I have been playing and touring with Liz Phair and Olivia O'Brien, still playing the dang guitar, piano, and singing. I love it. I am also involved in an original duo project called Hopkins and we will be releasing new music throughout this new year. Currently, I am getting ready to head out with Olivia on her 2020 headline tour and playing Coachella with her in April. Once the summer arrives, I'll be going out with Liz Phair on a lengthy two-month tour, opening for Garbage and Alanis Morrisette.
Is our city a good place to do what you do?
As an outsider, it took me a good couple years to fully comprehend actually how much LA has to offer to a musician. To answer it simply, yes of course. I haven't lived in other cities, but I have toured and traveled enough to know that there isn't any other city like LA for an artist. Here you will find a lot of people, a good amount of them being artists. At first, it can be intimidating and competitive and a vicious spiral of insecurity and comparison.
But, after "machete'ing your way through the brush" you will find work and you will find your people. If you want to attempt to make music your full-time career, yes I would say LA is a great place to start. However, choosing to do this is not for the light-hearted. This city can be unforgiving and brutal at times and the highs come in waves, ups and downs. But this city also does host artists with authenticity and integrity who are hungry to create and collaborate, you just need to look for it.
Indulge me for another second. I like to think of LA like Middle Earth… There isn't any sort of grid system, but rather different lands and sub-grid systems that are spread out over flat valleys hills and coasts. It takes exploring all of them to better understand why LA is set apart from the rest. Also, the traffic isn't any worse than Chicago or New York… Sorry to anyone who disputes.
Contact Info:
Suggest a story: VoyageLA is built on recommendations from the community; it's how we uncover hidden gems, so if you or someone you know deserves recognition please let us know here.