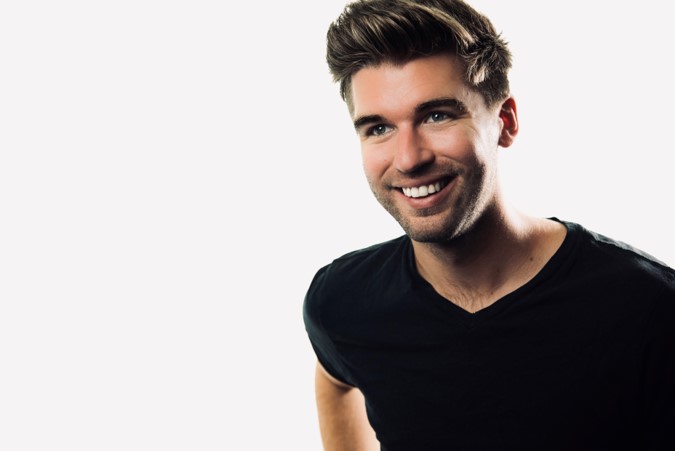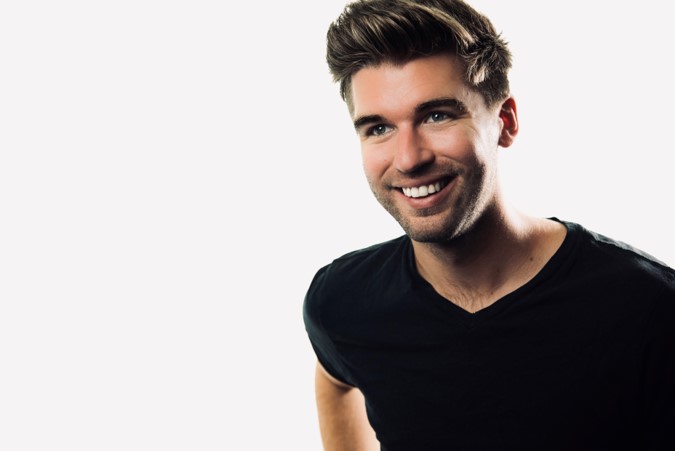 Today we'd like to introduce you to Connor Clayton.
Connor, please share your story with us. How did you get to where you are today?
I guess if I look back to where/how I got started, it goes back a while! I grew up in the Smokey Mountains of East Tennessee, hiking, fishing, and learning life lessons from countless Dolly Parton sayings. I remember as a young kid asking my parents for a digital camera (this was before camera phones & before I was even allowed to have a cell phone). When I finally got one for Christmas one year, I took pictures of EVERYTHING! I couldn't stop! I just wanted to take photos of anything in my path. I remember hiking with my grandpa once, taking a picture of a tree, and he said: "You know, you could make a living as a photographer one day if you keep at it."
When I was 10, I got started in the entertainment industry, acting, and modeling. Obviously, there wasn't much "entertainment" work in East Tennessee other than local commercials, theater plays, and the occasional Dollywood advertisement. Eventually, I had to spread my wings.
I spent a little time in New York & Los Angeles before my parents, and I decided to move to LA permanently to pursue my career. I loved everything about the business! Most of all, I loved doing photoshoots! How great photographers could make me feel was so inspiring! I found it so fascinating that photographers could evoke certain emotions in me to get the shot they needed. I quickly learned that, as an actor, my headshots needed to be more than just a pretty picture, they needed to be a representation of the characters I would be playing. Having a headshot session was like an acting job in itself, pretending to be these people and being photographed doing so. It was so much fun; I always wanted to have new headshots done!
I chased the acting/modeling dream for about ten years before deciding I needed a change of scenery.
I was then hired by a management company in LA to run the commercial and print department. I spent my workdays submitting & pitching our clients for jobs as well as developing relationships with casting directors and agents. A big part of getting our clients into the audition rooms was making sure that they had great headshots that would catch casting directors' attention. When casting sees the submissions, they are in this tiny little thumbnail in a mix of hundreds, if not thousands, of other photos! So I was focused on making sure our clients had photos that stood out in these conditions.
I would find myself annoyed when actors would send us a new set of headshots that were just….meh. Sometimes it was because the actor wasn't portraying any emotion in their photos and other times it was because the photographer (who might have taken a pretty picture) didn't know how to capture a captivating headshot.
One day a shutter went off in my head, and it clicked… (get it?)
I was going to take matters into my own hands and turn my little photography hobby into a career!
I was going to be the one to finally take captivating headshots full of emotion!
At first, I was a little self-conscious of starting my own photography business because it feels like everyone with a camera and an Instagram account thinks they can be a photographer (cue eye roll). I almost didn't follow my heart towards my passion. Then I remembered one of the Dolly Parton quotes I grew up with: "I'm not going to limit myself just because people can't accept the fact that I can do something different." From that moment, I never looked back. Also, from that moment, I named my camera, "Dolly" as a reminder to never give up.
Within months, I had enrolled in/completed several portrait photography classes, spent countless hours researching, purchased all my equipment, created a website, filed for a business license, and built a fully functioning home photo studio in my garage.
Connor Clayton Photography was up and running!
I absolutely love everything about my business. I feel like I really get to exercise my creativity while also helping others achieve their dreams! As a headshot photographer, I supply a very important marketing tool for an actor's career. I truly found my passion for creating art while also helping others pursue their passion.
Great, so let's dig a little deeper into the story – has it been an easy path overall, and if not, what were the challenges you've had to overcome?
There are struggles with anything in life, especially when you're creating art. Because art is personal, it's easy to get down on yourself if someone doesn't have the response you want them to have to your work. I constantly remind myself that art is about perspective, and you can't please every single person. But I, a Gemini, will never stop trying to please the masses with my work. I see it as a gentle push to always grow and better myself as an artist and person.
"Storms make trees take deeper roots" – Dolly Parton.
Alright – so let's talk business. Tell us about Connor Clayton Photography – what should we know?
I specialize in actor headshot photography. I've also been hired to photograph weddings, events, family photos, model portfolios, fitness, and corporate headshots.
I feel that I'm very skilled in portraiture in general, but I am known mainly for my headshots. I think this comes from my ability to help people really tap into their emotions and portray a feeling through their photo. This is what headshots are all about when it comes to actors!
I think it sets me apart from so many other headshot photographers that just take a general pretty picture.
So often, actors get headshots where their hair and makeup are done up to the high heavens & they are edited down to a porcelain doll, and they look amazing, but it's not an accurate depiction of what that person looks like in real life, It's a glammed-up version of themselves. Now don't get me wrong, I love working with hair/makeup artists, BUT, I do also advise some people to do their own hair/makeup for their shoots with me – reason being: casting directors want you to look like your photo when you walk in the room – that is why they called you in – and most likely, your hair and makeup don't look like a professional did it every day. When I do work with hair/makeup artists, I advise they keep it very natural to the person's true look.
When talking with casting, it is one of the biggest complaints I hear – actors not looking like their photos.
Aside from looking like yourself, it's important your headshot captivates an audience (specifically casting). So my focus is making sure your photo is interesting, thoughtful, maybe even dangerous. I want people to look at your photo and wonder, "what are they thinking?"
I feel like these tactics not only set me apart, but they are really what makes me most proud of my work. When I see my clients have booked something or they tell me that my photos have helped increase their audition rate, I feel like a proud parent! It really reassures me that I am doing my job as someone hired to help an actor's career.
Is there a characteristic or quality that you feel is essential to success?
I think it's important for your photographer to make you feel comfortable and relaxed. I always like to ask my clients what music they like so that I can play it in the studio during our session! This helps break people out of their shell a little bit.
I'm super outgoing and friendly and always try to form a personal bond with each client so that each experience is personal to that person. To get people to really break down their walls and feel vulnerable enough to show the emotion we need to capture, I feel like I've got to connect with that person. Sometimes that is from common experiences, and other times it's just from making them laugh!
My humor is what I like to call "dad humor." I believe a good dad joke never goes out of style. The best thing about telling lame jokes as a photographer is I get so many different reactions out of people. Sometimes people burst out laughing, which makes for a great, genuine smile in the photo. Sometimes people get a sarcastic look on their face like they can't believe I would tell such a corny joke, which makes for a great character shot. Other times people look confused, trying to decipher the dad joke. Whatever someone's reaction is, I've found that my sense of humor usually evokes reactions that make for a very interesting photo!
Humor aside, I think another strength I possess in getting the right shot is being able to verbally create a character that I want the client to embody. I will make up a person, come up with a back story for them, list their current feelings, and ask the client to put themselves in those shoes – to show me what that person looks like to them. It's a whole acting exercise in itself, and what do actors love doing? (I'm guessing you said "acting") This technique works almost 100% of the time!
Pricing:
2 Look Session + 4 edits – $250
3 Look Session + 6 edits – $350 *MOST POPULAR
4 Look Session + 8 edits – $450
Additional Looks +$50/each
Editorial Shoot – $350
Occasional Discounts on Social Media
Contact Info:
Image Credit:
Connor Clayton Photography
Getting in touch: VoyageLA is built on recommendations from the community; it's how we uncover hidden gems, so if you know someone who deserves recognition, please let us know here.