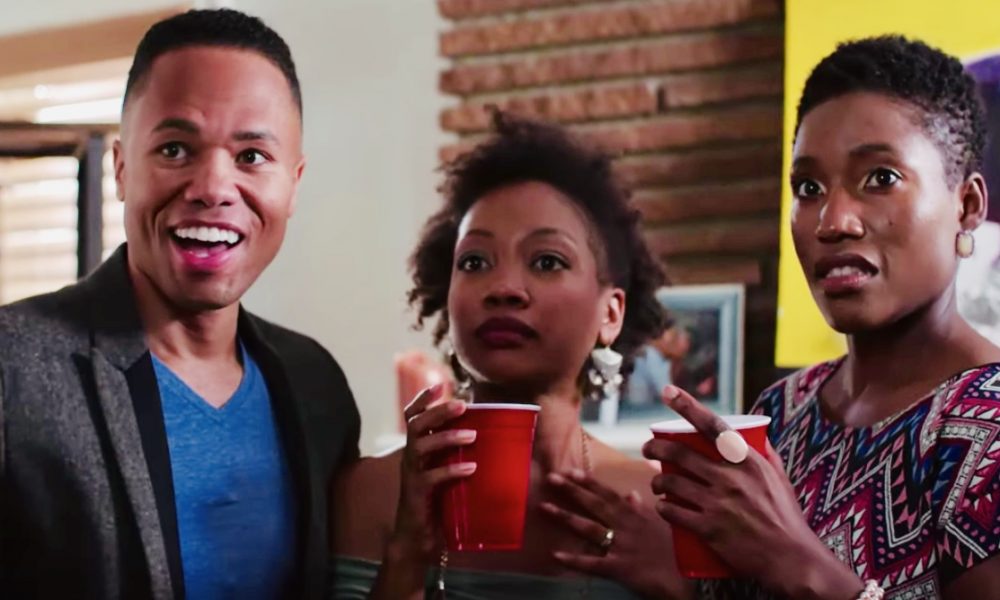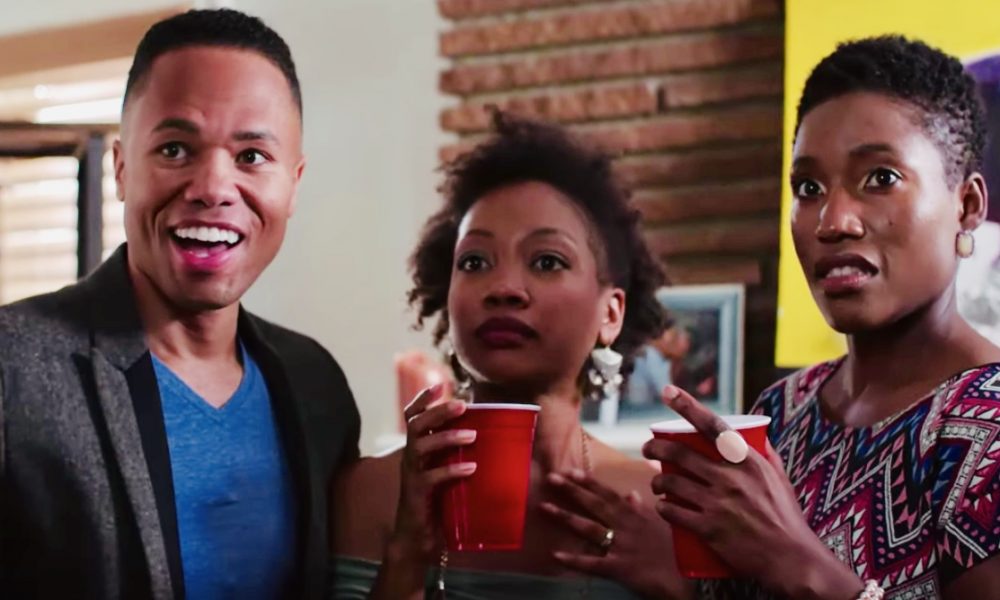 Today we'd like to introduce you to Tiffany Yvonne Cox, Sean Walton and Mildred Marie Langford.
Tiffany Yvonne, Sean and Mildred Marie, please share your story with us. How did you get to where you are today?
Tiffany: When I moved to Los Angeles, I was thrown by how little work I was doing between being on set since I was mainly booking supporting roles in films or guest stars and co-stars. I decided I wanted to start a reading series to give myself and my friends an opportunity to act consistently while also networking with other actors and writers. We'd gather monthly at Emerson College, read a new piece of work, and give feedback. It was a great way to use our skillset.
I began to desire more than just doing readings in a closed room. I wanted to share our work with the world so I created an Artistic Ensemble made up of artists who consistently showed up and had a deep enthusiasm for developing work. We discussed ways to bring our work to the world and one of the larger ideas became creating a digital series. Five of the members of the Artistic Ensemble decided to write it and others volunteered their skill sets by taking on key department roles to bring our show together. It was an incredible two years of preparation that brought us to filming COMMUNE the summer of 2018 and releasing it in January of 2019.
Overall, has it been relatively smooth? If not, what were some of the struggles along the way?
Sean: So much of this was learning on the fly for us. None of us had ever produced before. There were a number of things that we just didn't know until we got into the process. The challenge there is to still be as professional as possible and to give everyone involved the confidence that we could accomplish everything and to have confidence in us as leaders. We were learning as we go. But honestly, we wouldn't have learned all that we learned if we hadn't done the thing. That's the most important lesson – just do the thing. Don't wait.
Millie: With deciding to produce Commune, we were all operating within new terrain. And speaking for myself, I was certainly nervous! But also very excited. And even though this was all very new territory for us, and neither of us really knew the intricacies of producing. I knew that I was working with two individuals that I could trust wholeheartedly. And who would be up for the challenges and who I could navigate those challenges within a very professional way. Because from the very beginning of the project we had already had it set that we were always going to be operating from a place of excellence.
Tiffany: What success story begins with smooth?!? Ha! No, it definitely was not smooth. I will say that it was fun, challenging, and filled with several left turns. The creation and writing of the work took a lot of time since we had five writers bringing in their style, ideas, and work ethics. We learned how to share opinions without tearing a person's idea down. We also learned how to ask people to step up when we needed more support. Communication was key for this process and we all grew immensely with this task. Fortunately, since this is a comedy we also laughed through the majority of it too.
When it came time to shoot, figuring out a feasible budget and gathering the funds was another challenge. We did not want to crowdfund. We wanted to use COMMUNE as our example of completed work so that when it came time to ask for money from people we did not know, we had the backing of a produced project. Therefore, we solicited donations from friends and family. In addition, Millie, Sean, and myself pledged to donate money from our own pockets. We barely made it with gathering our budget in time. We learned that there are some key positions that need to be better funded. And we had a big lesson with making sure to have extra funds stored in the case of an emergency.
Please tell us about Commune.
Tiffany: We are all actor transplants hailing from Chicago. Sean did not know Millie nor me personally until arriving in Los Angeles. Millie and I were friends back in Chicago and had just began to talk about collaborating as we were also planning our own individual paths to LA.
Once I formed the Artistic Ensemble and COMMUNE began to come into formation, the three of us aligned as we realized our work ethics and drive were the same.
We are all Actors, Producers, and Writers. We are proud of how each of our individual talents add to the whole. Sean is excellent at management, delegating, and executing. Millie is level headed, positive, and great at communicating to the masses. I am a problem solver, the mother hen, and a connector.
We are proud of how we gel as business partners while also remaining friends.
Sean: This piece exists because of incredible collaboration. If you think about that ladder of success, especially in this town, there are so many people reaching up for help. We're much more of the mindset to check to left and right to see who we can partner with and we can climb up together. Your best help is going to come from those on your level, right there with you – and those coming up behind you, too! It is a fantastic feeling to help someone else level up. For the longest time, I used to think "I can't wait until I'm in a position where I can empower others to make moves."
Then I realized that you can do that at any point. You've got the ability right now, where you are, with what you already have, to help advance someone else. That's a huge part of what leads us to do this. We put 33 talented creatives to work on that project. We connected with and promoted a number of different organizations, businesses, and causes. We produced a staggering amount of content – I believe 75 unique pieces of video content were created for what was originally just a 6 episode project. That was a serious achievement. I learned there are goals that can be accomplished in the now – you just have to get creative, get innovative.
Any shoutouts? Who else deserves credit in this story – who has played a meaningful role?
Sean: One of the things I'm proudest of that we did with Commune and will be a part of any project I produce going forward is that we created all of these "Love reels" for the folks involved – a quick video of a group of people telling why a certain individual involved in the project is great. These responses were genuine, and we didn't have to twist anyone's arm to get them to do it, either. And now they will always have that little piece as a reminder that there are people who see them, who appreciate them, and who are grateful for what they do. It's great to have that opportunity to reflect people's greatness back to them! All of these are available to view on our YouTube channel
Tiffany: Brian Mason and D.K. Ozoukwu are two of the writers and actors in COMMUNE. Brian Mason was also a Co-Producer. They created three dimensional characters filled with so much heart and laughter.
Guerin Piercy has been a cheerleader from the beginning. She went to college with Tiffany and excelled in acting and production design. When COMMUNE began to form she volunteered her time as the head of our Art Department. She seamlessly gathered props from cast member's homes, her home, and a few online resources to transform the spaces we used with a budget of $50. She has since worked professionally for other production companies.
Andria Chamberlin was our DP for COMMUNE. She created the most beautiful creative images with her documentary style of filming. Her curious creative heart also makes her a joy to be on set with. She was the fan favorite of everyone on set and continues to collaborate on other projects with the producers of COMMUNE.
BGB Studios allowed us to use their space to conduct cast and crew interviews. They also supported COMMUNE by allowing us to conduct our auditions and callbacks in their space.
Stephen Farrier is a friend and mentor of mine. He gave excellent advice when it came to understanding the key crew members and what is fair when it comes to rates and work hours. He also was instrumental in advice with equipment rentals.
The entire cast and crew of COMMUNE's creative genius helped to make the vision of our project come to life.
Contact Info:
Image Credit:
All Photography by Awktopian
Suggest a story: VoyageLA is built on recommendations from the community; it's how we uncover hidden gems, so if you or someone you know deserves recognition please let us know here.