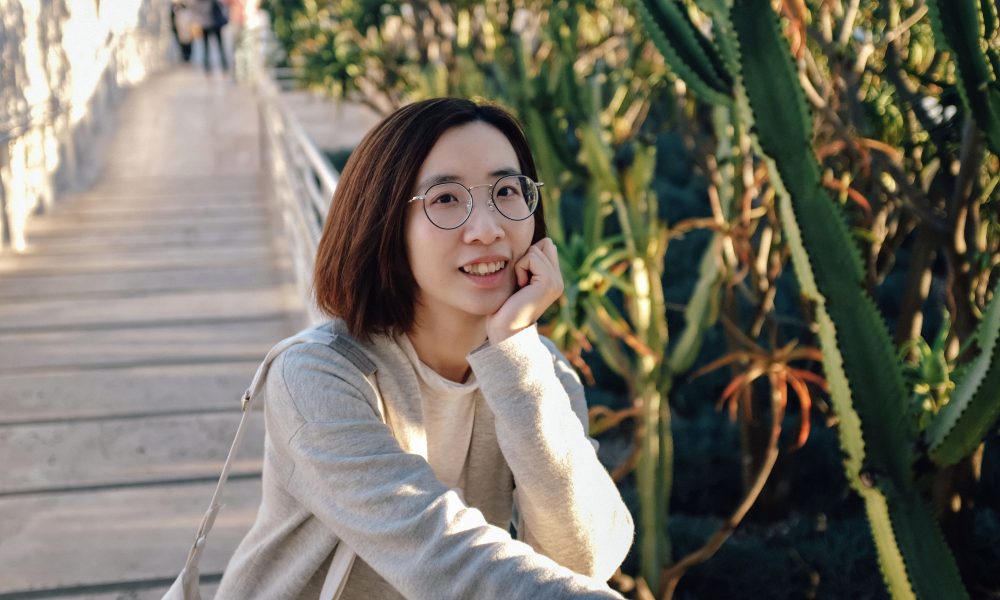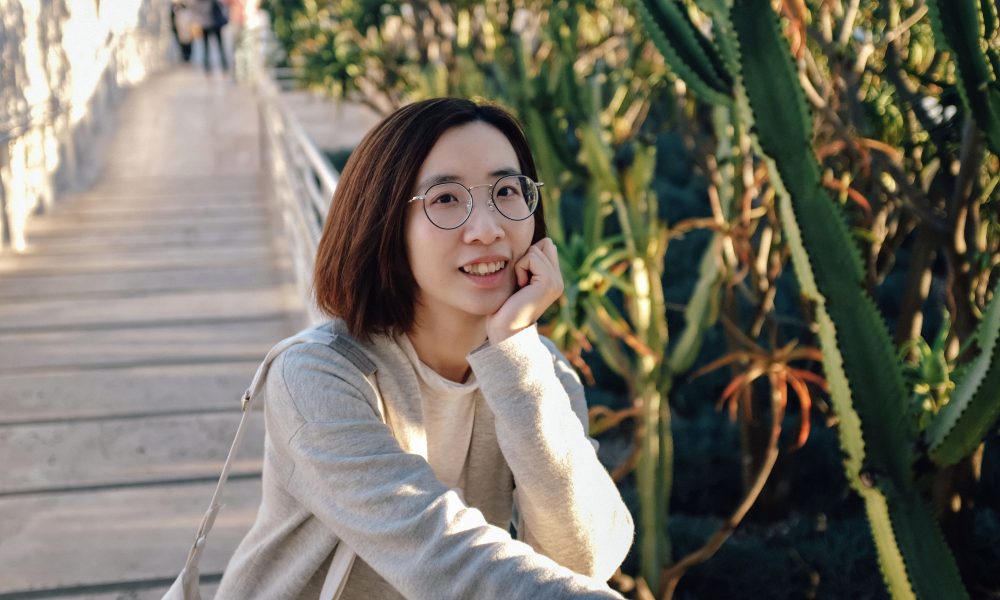 Today we'd like to introduce you to the editor/colorist Cynthia Chen.
Cynthia, let's start with your story. We'd love to hear how you got started and how the journey has been so far.
I am an editor and colorist. Filmmaking was always my dream when I was a little kid. I was seven years old when I watched my first film, Titanic. Even at that young age, I was instantly enthralled by the mind-blowing artistry that was filmmaking. The film presents me as a different person's life and depicts the most eternal human being's emotion. I knew even then that I had to be a part of making such an art form. 
As I grew up, painting and photography became my hobby.  I found out that the visual works can directly express the meaningful emotions between human beings, altitudes of different objective matters, the worldview and the introspection of the current social status. This inspired my desire to create visual works.
Being sensitive about the different colors, playing around with color always amused me. As I grew, this fascination only intensified, and I found it impacting my hobbies. I played around with the photos while editing, changing the colors and enhancing them to create a captivating piece of art. When I began filmmaking, I realized how impactful color is to every shot in a piece, conveying emotions and acting as another way to tell a story. It can impact film styles. When I already had an interest in editing films, I found that being a colorist would allow me to explore this interest I had from childhood and turn it into a fruitful career.
Six years ago, after I got my BFA in Digital Media Art, I decided to come to the US to pursue my MFA degree in filmmaking. From there, I started working with the directors and producers as well as cinematographers. I edited and color graded many beautiful short films and won awards in different film festivals like LE PETIT CANNES Film Festival, PALM SPRING International Film Festival, CHINESE AMERICAN film Awards, Student Academy Awards, OREGON Film Awards, LA Shorts International Film Festival.
Three years ago, I moved to LA and started a position in post-production company, Roush Media, as a junior assistant colorist. Then later, there was a great opportunity at the end of 2018. Technicolor, the most high end post production company in the film industry, reached out to me and offered me a Color Assist position. Then I started working with award-winning colorist Maxine Gervais on several big shows. These include "Missing Link", which won GOLDEN GLOBAL Awards and nominated in OSCARS Best Animation, Netflix series "Messiah", Netflix feature "Let it Snow" as well as "Richard Jewell", which won movie of the Year in American Film Institute Awards.
Now I am an international freelance editor/colorist. In the quarantine period, I didn't stop working. I recently just finished color grading two narrative short films, "Becky", "Gus and Chloe", one trailer of a documentary, "Wuhan! Wuhan!". In the meantime, I started editing a feature documentary, "Left-Behind Child" (unofficial,  a meaningful story that is happening in a China's little town, which will meet the audiences next year.
Has it been a smooth road?
Pursuing a filmmaking dream all the way from China to the US is not easy.
First of all, my family had doubts about this career path. Filmmaking involves lots of time consuming and effort but the rewarding parts are not certain. Compared to some other different job types, it is not the most stable career path today. Although this is what I love to do, my parents had some worries about the unstable income and my health. Therefore, what I need to do is to not let them down and prove my choice is not a bad one.
The second point which I struggled with in the early days was time management. In the big production, sometimes the turnaround is very fast and we have to finish the shots before the deadline and catch the film festivals. We have to manage the time properly and efficiently. The post production includes Editing, Sound Design, Music Compose, Color Grading, VFX, DI Finishing. Editing includes script reading, footage organization, assemble, rough cut, final cut, screening, revise, turnover. Color grading includes look develop, balancing, secondary adjustment, detail control, overall adjustment. Sometimes, I am not only being an editor and colorist but also lead a post supervisor role, which needs me to work closely with different departments. This takes time and experience to get better.
Turning a director's idea into reality is not easy from cases to cases. It requires the editor or the colorist with plenty experience of watching different types of films and actually practiced in the production before. For editors or colorists, they also need to combine the technical knowledge and artistic sense to realize the visual looks.
Also, language is a big challenge for a filmmaker from China. I can still remember the first year in the US,  how upset I was when I couldn't use English to fight for my rights and explain my deep feelings. Now I am more confident with my language but still learning. Overall, California is a really great place for artists to grow. We can see many alien talents make achievements here.
We'd love to hear more about your work and what you are currently focused on. What else should we know?
Looking back at my esteemed career, the very first short film that I worked on is "Offsprung". This is a feminism film, using science fiction and a futuristic world as a story supporter. It talks about social class and the right of free speech for females. This is not only a film about protecting the rights of women by using feminism as the core, but also one of the not many films that uses a woman herself as the perspective to tell the stories. it's also an irony and introspection about pop cultures, over entertainment and ugly money games. A very meaningful piece of work. When editing, I wanted to stick to the director's style, exaggerating the performance of actors to convey the emotions. Beginning with using a traditional way to edit, I was quick to notice the style did not work for the message of the film. Having been inspired by the feature film "Requiem for a Dream" and "Eternal Sunshine of the Spotless Mind", I decided to try the experimental way of editing, like jump cut and non-linear structure. This was ideal, as it highlighted the visual irony of the film. It won the Gold Award of OREGON FILM AWARD in 2017.
Earlier this year, I again showed international audiences what I have edited, "I Don't Want to Sleep Alone". The surrealism film tells the story of a woman who missed her husband so much and had a miracle experience with the man. I was involved with the project from the beginning, and attended the lighting/camera/script meeting on the early pre-production stage. Having been working with the director, Amos Li, for so many times, I understood what exactly the director wanted.  I help seize the basic editing rhythm and make the correct judgements and selections very quick. He likes special image color and specific compositions of the picture, and for the film to act as a tribute to another film, Ida. The outcome is successful, this film was a unique image art piece. It won Global Film Festival Awards, London Independent Film Awards, Los Angeles Film Awards, Top Indie Film Awards, and LA Shorts Awards. It was also officially selected in New York International Film Awards, Crown Wood International Film Festival, Desertscape International Film Festival, and Newmarket International Film Festival, etc. Now, it was distributed to Amazon.
Feature animation "Missing link" was the highlight project that I worked on in 2019. It was produced by Laika Studio, which is famous for its stop motion animation. It's the first time that I worked with an award winning colorist Maxine Gervais (Black Panther, American Sniper, Harry Potter, etc.) as an associate colorist. I controlled the certain colors of the main character and handled tracking, 3D version adjustment works under a fast turnaround time. Working with Maxine's team is like in a battle, the coloring and tracking works need to be done precisely and efficiently. While Maxine is having a session with the director and producer in the big theater I will need to work on those tasks that the client demanded. I usually standed by in another color grading suite and once I received the message from her I would need to check the timeline and work on those shots. Later it won GOLDEN GLOBAL Awards and was nominated in OSCARS Best Animation this year.
"Fragile Moon" is a short film that I edited and color graded this year which just has been selected as a finalist in the 47th the annual Student Academy awards. I worked with the young talented female director, Phyllis Tam all the way from the script writing stage. Having worked on her another short film before, we had known each other very well, which made the whole post production process easier. I was passionate about the story which is a bittersweet tale of a former Peking Opera performer who immigrated to the US many years ago and now struggles to find a way home to China to see his mother before she passes. There is a hero scene which is a monologue about the main actor recalls his mother. I decided to modify the order of the lines to reconstruct the content, which was proven to be an excellent call later. This decision has made the whole film more frequent and comprehensive, and I think this is the charm of film editing, it is the third time recreation of the filmmaking. Another breakthrough was the cooperation with the composer. I brought up the idea of combining the Peking Opera with the western orchestral instruments. This is another great challenge for both composer and me. The editing needed to coordinate with the music to make it work. And after lots of experiments and testing, we finally made it perfectly. I believe such an emotional film can resonate with millions of immigrants. Right now, this film is still in many other film festivals, we are waiting for more good news.
As a filmmaker, creative works make me feel alive. My goal is to bring warm hearts to audiences and impact the world with these powerful stories. I am looking forward to making new movies with talented people in Los Angeles.
Is our city a good place to do what you do?
Los Angeles is definitely the heaven for filmmakers, not only in the past but still. It has a long history of filmmaking from last Century. Many of its studios such as Paramount Pictures, Warner Bros, Disney Studio and Universal Pictures were founded in Hollywood. Nowadays , Netflix is a rising star in Hollywood. There are still many young filmmakers starting companies to create amazing works and pursuing Hollywood dreams here. 
What would you like to say to the young filmmakers today?
Be brave, be solid, it's never too late to realize your dream. 
Thank you Cynthia Chen.
Thank you Voyage LA.
Contact Info:
Suggest a story: VoyageLA is built on recommendations from the community; it's how we uncover hidden gems, so if you or someone you know deserves recognition please let us know here.