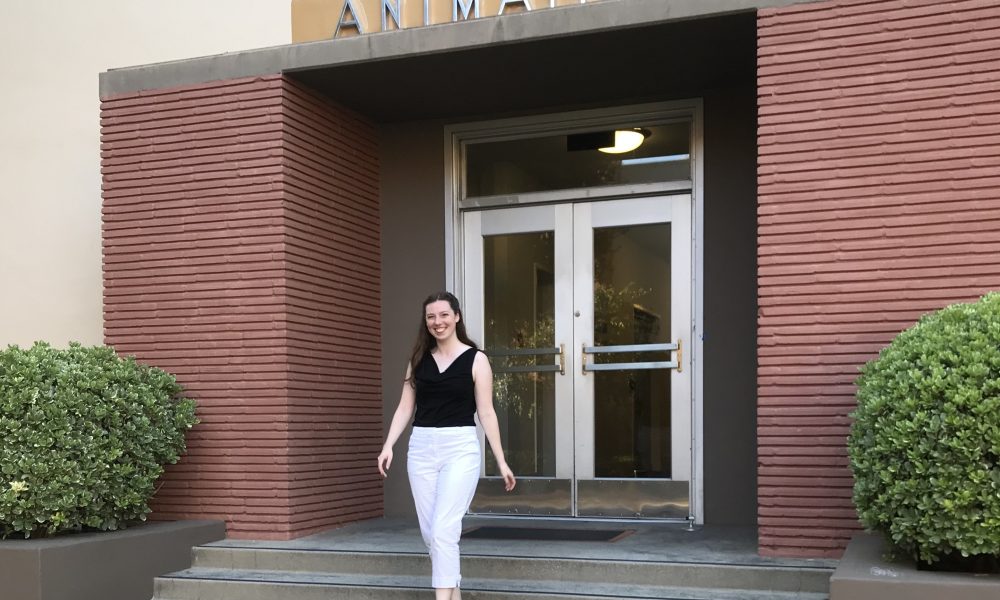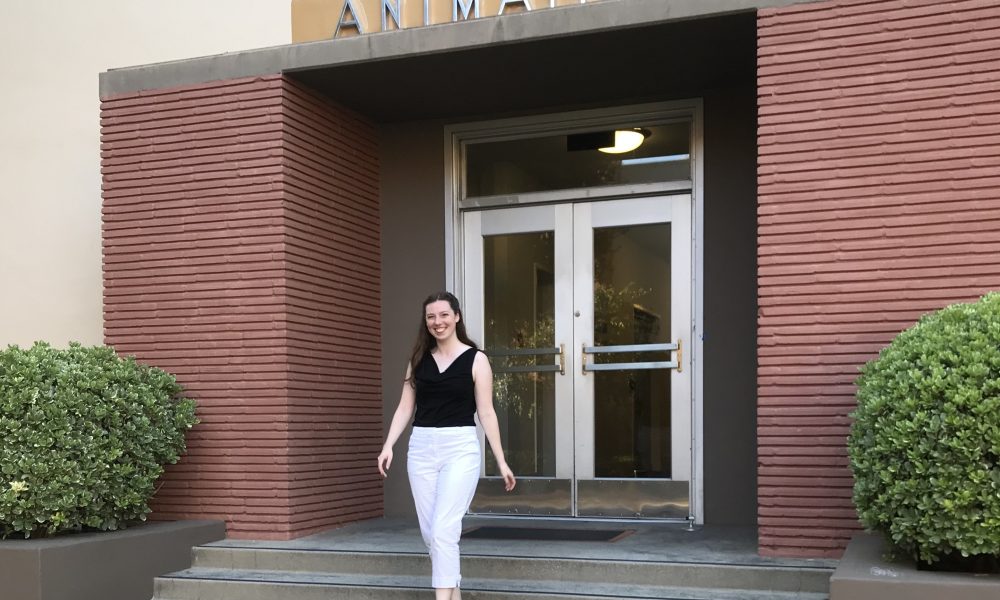 Today we'd like to introduce you to Colleen Sinclair.
Thanks for sharing your story with us Colleen. So, let's start at the beginning and we can move on from there.
I grew up in Fairfield, Connecticut, a coastal town about 50 miles outside of Manhattan. I loved going into the city to see shows, I danced ballet for fifteen years and more than anything, I loved to draw. I've been drawing and writing stories for as long as I can remember. When I was young, I would often staple paper together to make my own books and then I would write and illustrate the stories inside. It was rare to have a night where I wasn't sitting on the couch drawing. As I got older, my love of drawing only grew.
In addition to my love of drawing, I feel so much of the reason I'm passionate about animation and themed entertainment is because of my sister Katie. Katie has Rett Syndrome, a rare genetic mutation that affects brain development in girls. In Katie's case, this means that she can't walk, talk or communicate beyond laughing or crying. But one thing was always clear, she was happy when watching animated films.
Due to this, animated films played constantly in my house, and I often sat and watched them with her, just as drawn to them as she was. When it came time to take our family vacations, most spots were not handicap accessible, but one place that was always very accommodating to Katie's needs was Walt Disney World. When I was there, I felt so much joy in having a place where my entire family could have fun together.
These experiences had set the groundwork for my love of animation and themed entertainment but it wasn't until I was in middle school that I fully realized that I could pursue this as a career. It was then that I found a trivia book on Walt Disney World. This book didn't just ask questions and give answers, but it went into great detail about why a variety of decisions had been made when designing the theme parks. This was one of my first glimpses behind the scenes. It made me aware that there are people behind each design choice and that everything was the result of specific creative and technical reasoning.
My family was very supportive of my interest in learning how theme parks and animated films were made. My mom would often come home from work on Friday nights with documentaries about Walt Disney Imagineering and Walt Disney Animation that she rented from the local video rental store and I watched them over and over again. While I learned about the history of these creative fields, I continued to improve my drawing ability.
Another influential moment in my life was when my dad passed away from a heart attack when I was fifteen years old. In this devastating moment, I again found myself turning to animated films, where I found comfort in watching characters push through challenging situations. In response to the way these films affected me, I knew more than ever that I wanted to create stories that could positively impact other people's lives, that could empower viewers.
When it came time to apply to colleges, I knew that I wanted to pursue art as a career. I was passionate about both animation and themed entertainment, so I was torn on what to study. I found out about the California Institute of the Arts (CalArts) and quickly realized that was where I wanted to be. At this point, my main goal was to work in themed entertainment so in my senior year of high school, I applied to CalArts for Scenic Design.
I was excited and grateful to have been accepted. I learned so much while studying scenic design and cherish the education I received. While studying, I was able to work on a variety of productions for a variety of mediums including live action film, theater, and stop motion films. I even had the opportunity to assist with Scenic Design on Siqi Song's film, "Sister" which received an Academy Award Nomination for Best Animated Short Film.
While studying scenic design, I could feel that my desire to work in animation was still present and I realized that there was a lot I could learn from the Character Animation department. I took as many of the Character Animation classes that I could, buckled down on life drawing and during my second year studying Scenic Design, I applied to the Character Animation program and was so excited and grateful when I was accepted. Now I'm in my last year at CalArts, graduating in May 2021.
Has it been a smooth road?
Of course, there have been struggles, primarily juggling my schedule with my other commitments. I have been employed by Calarts as a Resident Assistant in the CalArts dorms for four years and a Teacher's Assistant for two years. Both roles required significant time commitments, but these experiences honed my time-management and leadership skills. I have learned that often the things that are the most challenging are also the things that ultimately lead me to some of my most joyful moments.
We'd love to hear more about your work and what you are currently focused on. What else should we know?
I am passionate about visual development and character design. I especially enjoy the exploration and problem-solving involved, for example, experimenting with design, personality, color and lighting. I have completed most of my degree requirements and as a part-time student with graduation approaching in the spring, I'm currently available for hire in these areas.
While studying Character Animation, I have directed, written, and animated four short films and am currently working on my fifth. I spent the last two summers interning with animation historian Mindy Johnson, interviewing, performing research, as well as digitally archiving artwork related to Disney history and animation history. Over this past summer, I was writing biographies for the guests of Creative Talent Network's (CTN's) weekly webcast "Primary Sources." I am also a Student Member of the Hyperion Historical Alliance, an organization that works to preserve documents, artwork, and other material related to Disney history.
In the spring of 2020, I was one of a group of 16 students chosen to participate in the Walt Disney Imagineering CalArts Educational Initiative. This involved a project-oriented collaboration under the mentorship of Imagineers, however, during the first week the program was postponed due to COVID-19.
At this point in my journey, I'm most proud of my growth over the past several years, both artistically and as a person. I'm excited by the fact that I went from dreaming about having an artistic career to moving across the country and working hard to make that happen.
I believe that my time spent working in a variety of disciplines at CalArts has had a positive influence on me. Studying Scenic Design impacted my visual development work, my training in ballet influenced my understanding of movement in animation and my time management and leadership skills from being an RA and a TA will impact every aspect of my work going forward.
How do you think the industry will change over the next decade?
With the rising popularization of streaming, I believe opportunities in the animation industry will continue to expand as the demand for entertainment and media grows. I also believe that the success of films such as Spider-Man: Into the Spider-Verse and Klaus have opened doors for a rise in 2D animated films, as well as increased stylistic variability.
Contact Info:
Suggest a story: VoyageLA is built on recommendations from the community; it's how we uncover hidden gems, so if you or someone you know deserves recognition please let us know here.