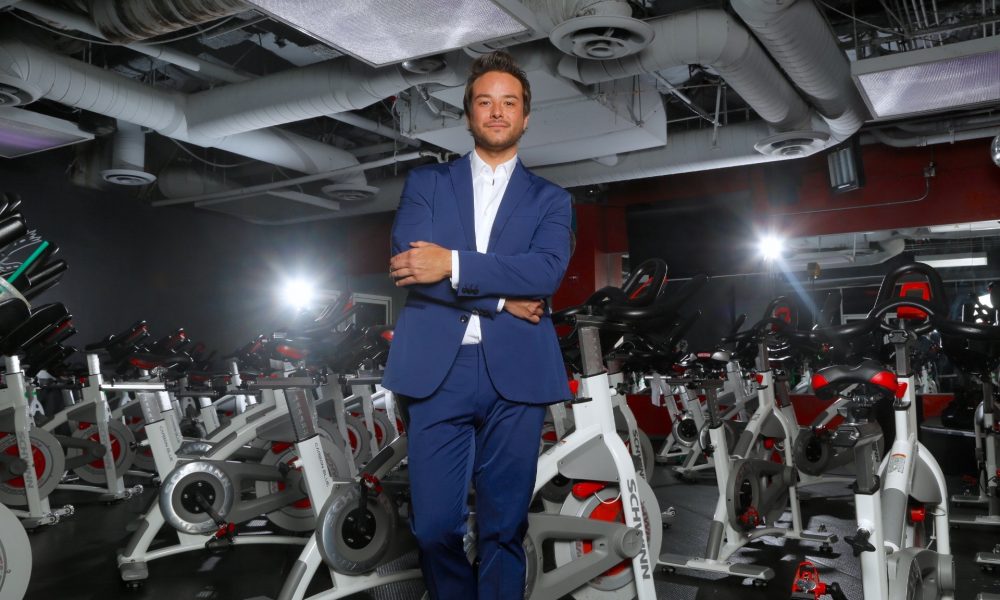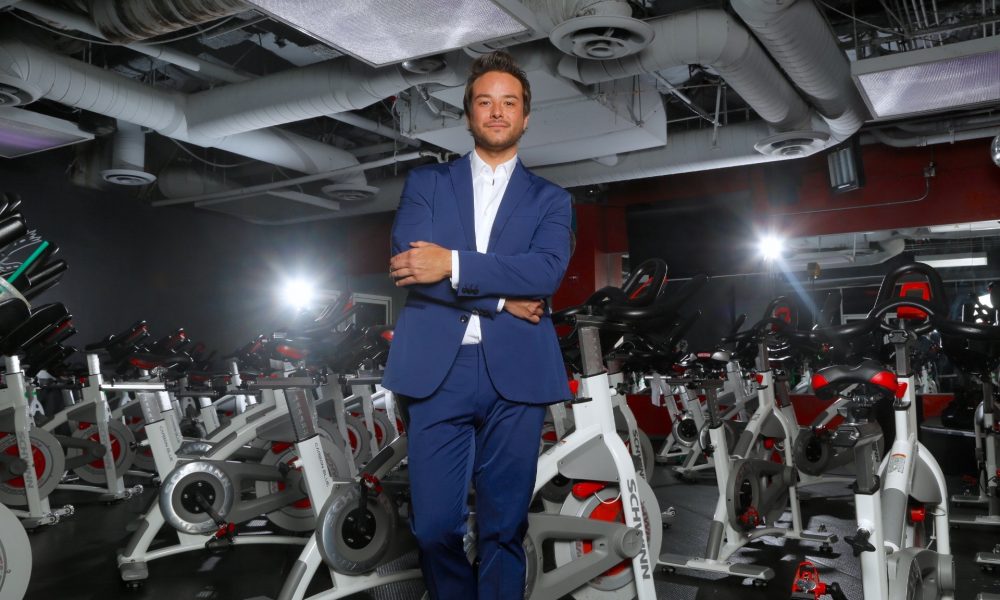 Today we'd like to introduce you to Colin Kim.
Colin, please share your story with us. How did you get to where you are today?
An L.A. native; I was born in Los Angeles at the Sunset Junction Kaiser. It was a good thing too. Having nothing to do with fame or notoriety, I adored transforming myself with the craft of acting. (The cool thing was, people would actually pay and watch!) Through my twenties, I had some ramping success as a commercial, TV and film actor, Gap, Budweiser, Greygoose, Captain Morgan. 'That's so Raven', 'CSI', 'The Longest Yard', etc. Even with successes in my life, it was strange (nearly impossible) to accept, any healthy worth of my personal gains. Much of this negative self-talk developed as an overweight kid, suffering with obsessive compulsive disorder; I was (arrogantly) in constant traction with my own obsessive, negative thoughts.
My coping mechanisms at that time, were smart enough to not wall out friends or family (how would I achieve my goals??) – But, they were ill-considered. I put every ounce of my entire focus in life into 'healthy' things and I was very selective at the tasks I would choose; only things I could dominate and win. Dance, Check! Acting, Check! Singing, Check! Center of attention for good deeds… Check! Check!! – Over exerting my body and tearing my right hamstring away from its pelvic/glute insertion… CHECK!!! At eighteen years old, I found myself, literally, crawling on my hands and knees, unable to walk.
This is where one of my many angels came to me, as the voice and mentorship of Cindera Che. World famous, Los Angeles based, dancer and instructor. To be in Cindera's class was an honor and there was always a healthy dose of nervous energy, that everyone feels, while practicing within her gaze. With all of my extrovert ways, I was an insecure overweight half Korean kid and had only (maybe) warranted one or two sentences from Cindera in nearly two years of training. However, when I tore my hamstring and I saw all of my commercials, commercials that I had not booked, but knew in my heart I would.
Something about the devastation, commanded me to swallow my shy arrogance and ask for help. On that night (I was still dancing with a torn hamstring), I stopped Cindera after class and explained that my life was falling apart. The first words out of her mouth were: "You are ahead of yourself Colin. You can only tear such a muscle by showing off or doing something beyond your ability… Have you tried Yoga?" It was at that moment, my life changed forever. She continued, "Yoga may put you in touch with where you're at and you'll heal faster." Keeping myself exhausted and busy, kept my mind clear. But the calm of physical and emotional exhaustion is not meditation. Not even close. None-the-less, I shifted all of attention to Yoga. I would conquer Yoga!! I would 'fix' my leg and be back in action. Wow, the most amazing thing happened! While in class with my dear master teacher and friend, Kristin Kaminski, I began having the most profound healings; beyond that of even my hamstring, which had healed within 12 weeks and was no longer my focus. Yoga was my focus. Yoga was healing my relationships with my family with caring friends I had bucked off; Yoga was healing my relationship with my own mind. It was Kristin who said I should start teaching Yoga… And I did!
When my face and body evolved a bit from 'cute-teenager-looking-twenty-something-year-old-holding-alcohol' to 'he doesn't really fit in as an exotic Asian type actor', acting slowed down for me. I supplemented my income by teaching Spin classes at Crunch Fitness in West Hollywood; my home gym.
March 2017 was my fifteen year anniversary with Crunch. Through that time, I have led nearly 4,000 spin classes in the largest permanent cycling room in the world, 65 bikes. Every class a spiritual orgasm of laughter, sweat and high-fives; even a few weddings. I'm proud of the (now global) indoor-cycling culture that I've helped to develop. No instructor exists as an island. You see that kind come and go so quick. Respect, authentic positive affirmation to and between other instructors and management is crucial. You would be surprised how few instructors and staff actually even say hello to one another as they pass by (at the studio or in public). An aspect of the underbelly of the industry; a fear based 'collecting of bodies' mentality that I am vocally, diametrically opposed to and enjoy working against.
I am proud and known for speaking out against studios that rip truly 'holy' experiences from talented athletes and then apply their lower grade scripts onto untrained, minimum wage employees. Commerce is everyone's right. But masterminded productions of inauthentic spirituality being sold as fitness is dark matter and actually stalls the human being at a cash register, rather than moving them forward toward their true life concept and dream; which many people come to these classes to locate. You can feel it when you walk in the door. Look around and listen to your heart. I have worked with and for nearly all location in Los Angeles and have chosen my current studios simply because the root energy is kind and in alignment with the highest goods of sport and spirit. Crunch Fitness, West Hollywood. Set & Flow Yoga, Hollywood and Blazing Saddles, Sherman Oaks are some of the truest in the business.
I made a decision (around the time of my hamstring injury), to let go off my fantastic and dreary need to simply collect money, any way that I could for my lifetime. I was often living pay-check-to-pay-check wondering where and how well off I would be next.
My entire sense of self was intertwined with irrational fears; that were magnified by my undisciplined mind and lack of proper breathing. When I was faced with a series of painful let downs; I cursed the sky asking my place in this world. This is true. In 2001, driving northbound on Highland Ave. as I crossed Santa Monica Blvd. I heard a voice as clear as the day, speak to me. It said: "If you do not let me handle your finances, I will take away all of your gifts." From that day forward, I have never worried about money and I surrendered myself to the same voice that I acknowledged as a kid. This internal guidance system, that requires of me to yield or suffer. As a gay man, it has been tough sometimes to watch all of my artist friends move into real estate and purchase homes and convertibles or like so many of my friends, find out they were HIV positive through trusting sexual encounters or sadly, into total chemical dependency and life collapse.
I've tried to do the things I need to do in my life to keep my mind and heart healthy… I joke with my classes, that: "If I wasn't such an impossible case, I probably wouldn't be teaching so many classes a week for so long now!!? Teaching keeps me balanced and happy!!" That always gets a good laugh. But, now coming into my 40th year of practice as a human being, it has actually never been truer. I ask myself, "Why do you teach so much? Is this another exhausting altruistic maneuver in (albeit, 'goodness') to satisfy the balance of my own mind? OR am I truly coming to understand my own self-worth. A kindly qualified self, that doesn't need busy-ness or business, money, app sex or large confirmations from all levels of friends and authorities to be happy and living abundantly in high definition color." I speak of my pathways and turn-backs in classes, as I cue Yoga and cycling postures.
Students will often stop me after class in the outside shadow of the gym, to let me know, that I was their Cindera Che. This is the place I have devoted my life to. I actually only teach Yoga and cycling to arrive at these moments. They happen quietly, often unexpectedly. Sometimes, with huge amounts of medicated personality and other times, with a voice that cannot speak above a whisper. It's in those moments I share the wisdom of all wisdoms: A conscious deep breath dissolves us into unconditional love. As you are reading this, do me a favor and take a deep breath. (INHALE slowly through your nose until your lungs stop; pause for a moment. Now, exhale, gently through your mouth, like you're fogging a mirror.) I'd like to leave you with this: Our souls have an agenda with us to arrive at self-worth. So, we will circulate encounters in to our lives, that force us to heal our pasts and get on with living, giving and being. Unconditional love is the highest love. It is the state of Yoga itself and in the bliss and light of the present moment, we can stand in confidence; connected to the Great-One-Spirit and use that light to empower our talents and gifts uniquely as people to all those that our voice may reach.
Alright – so let's talk business. Tell us about Colin Kim Yoga & Fitness – what should we know?
Colin Kim is a spiritual teacher and expert in the field of breath work and emotional healing; certified in both Vinyasa and Kundalini Yoga. Colin has been teaching and lecturing here in Los Angeles and around the world for 15 years, having encouraged some of the planet's most notable CEOs, social organizers and top celebrities. He has led over 6,000 classes and retreats with students of all ages, ethnicities and abilities; most notably his work with Children's Hospital Los Angeles. Colin recently spoke on the topic of 'Resilience' for TED, a wellness platform that shares special ideas and stories with over one billion viewers to date.
As a teacher, I'm most proud of creating moment-to-moment authenticity in every format. Los Angeles is an obvious epicenter for fitness and wellness and yet many brands, from food to staffing are mimics of health trends. I enjoy working in contrast to commercialization with the very personal and rewarding work of loving people as individuals and teaching them to breath.
Yoga Retreats
– Costa Rica
– Santa Barbara
– Confidence Retreat with Yoga & Skydive
Is there a characteristic or quality that you feel is essential to success?
Working together with my students, on the same plane; for total development, happiness and health.
Contact Info:

Image Credit:
Ian Maxion
Getting in touch: VoyageLA is built on recommendations from the community; it's how we uncover hidden gems, so if you know someone who deserves recognition please let us know here.