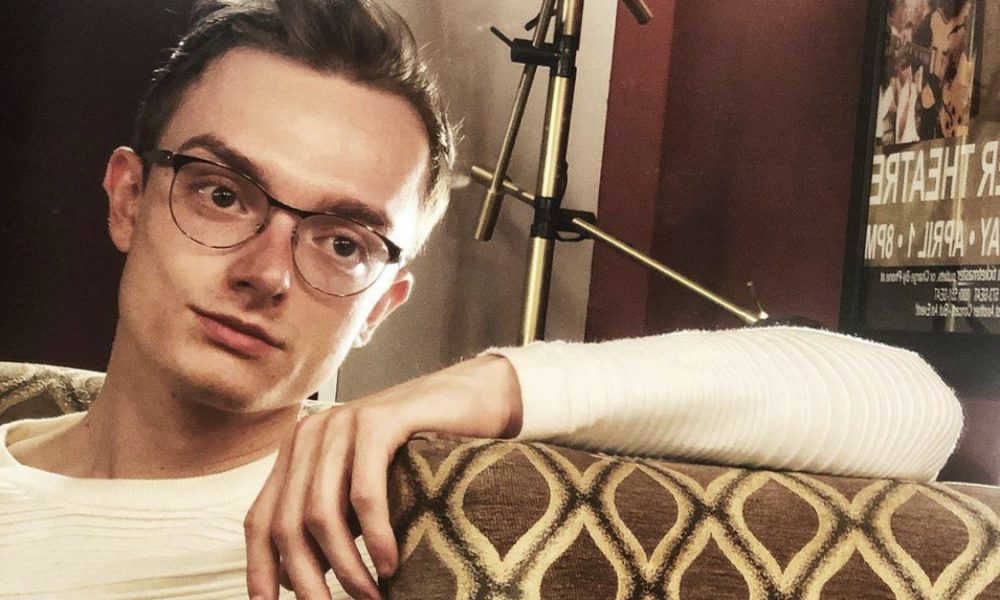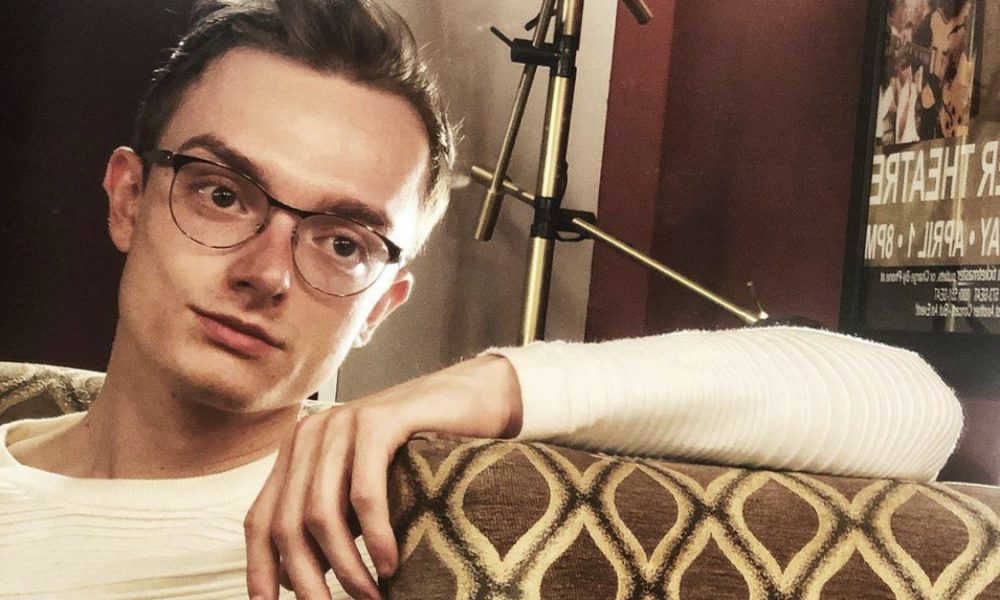 Today we'd like to introduce you to Cody Collier.
Thanks for sharing your story with us Cody. So, let's start at the beginning and we can move on from there.
I'm originally from a small town outside of Springfield, MO, called Strafford. I began performing in high school, doing every play and musical I could audition for—I once wrote a play about whacky fairytales my high school put up. I eventually branched out to performing in community and regional theaters in Missouri. I found an incredible performance home at a venue called the Landers Theatre that provided professional-quality theatrical training and top-notch productions. I formed lifelong relationships on that stage, which led to experiences that propelled me to pursue a performance career.
After graduating high school, I moved to NYC, dead set on getting my feet wet in the acting and theatre industry. I forgot to go to college—I opted for a year of intensive training at the New York Film Academy instead. I studied Acting for Film there, honing my skills as an actor during the day, while going to Midtown Manhattan dance and voice classes at night. I would frequently audition while simultaneously studying my craft. I did a few small stage productions, made independent shorts with my classmates, and would work as a background actor on days off for cash. I studied at The Boston Conservatory for a summer in their Musical Theatre Dance Intensive program, and at the end of my first year in New York, I booked my first national tour: Scooby-Doo LIVE!
I was on cloud nine during the Scooby tour. I played Scooby, himself, which was a very intense dancing role. With the dog suit on, it was like running a marathon inside of an oven every day. Even though my body was exhausted for the nearly two years I played the role, I had the adventure of a lifetime. We traveled all over the US and Canada for the first tour. We eventually extended the show across the globe and did a Middle Eastern and Australian tour.
In our first Middle Eastern venue in Abu Dhabi, we had a situation that resulted in us losing three principal cast members, with about forty-eight hours left before we were scheduled to open the tour. We only had one swing understudy to jump in and fill one of the roles, and we didn't have time to audition, cast, and fly out new actors to learn the parts. So, the director and choreographer ended up jumping in while the entire company worked together to put the show up. To heighten the stakes, on the night before we're supposed to open, I wake up with a searing pain in my mouth. Turns out, I had an abscessed tooth and had to get an emergency root canal—on the day of the show! I had the dentist put local anesthesia on my tooth, and hopped into the Scooby suit with a numb mouth. Everyone pulled together, and we opened the show successfully. It was the ultimate "the show must go on" experience.
Aside from the initial chaos, the international tours were a dream come true. Standing on top of the Burj Kahlifa and looking out over the Dubai desert, and finding wild kangaroos in the Australian bush were things I never imagined little farm boy Cody from Missouri would be able to do.
After the Scooby tour ended, I moved to LA, wanting to try the other coast out for a while and see what the industry was like out here. I drove for Uber and worked as a content writer and editor for a few online publications for money during downtime.
My first year in LA ended with me booking a part in an LA-based touring production: Peppa Pig LIVE! I was reluctant to do another kids' show after having just come off of Scooby, but joining the Peppa cast was one of the best things to ever happen to me. The production company, Red Light Management, has made each Peppa tour over the past few years incredibly comfortable. I've been fortunate enough to work with many different cast and crew members, most of whom are now some of my closest friends.
I've performed over 400 shows with Peppa, spanning three different scripted productions. Billboard.com quoted us as "one of the most successful family theatre tours in North American history!" A title that makes me smile to this day. I've played or understudied just about every role I could play in the Peppa universe and currently serve as the show's dance captain, making sure the director's original vision stays intact while we travel.
In between tours, I've shot commercials and short films, and I continuously audition for new projects. I'm thankful that my primary stream of income has come from working as a performer for my entire adult life. While the whole entertainment industry is in a state of uncertainty during the COVID crisis, I look forward to eventually getting back on the road with our new group of Peppa People.
While the pandemic has put performance work on hold, I'm honing my craft as a writer. Over the years, I've quietly been studying writing behind the scenes of my acting career. I regularly take courses that require me to flesh out my creative writing skills. Often, I'll be in typing away in the back lounge of the tour bus or backstage in my dressing room before a show.
I'm honored to be working with a writing mentorship group, led by real-life goddess and #1 NY Times bestselling author Tomi Adeyemi. Through Tomi and her group, The Writer's Roadmap, I've recently completed a manuscript for a contemporary adult novel based on a tumultuous relationship from my early touring days. It will hopefully see the light of day before long, along with a new passion project I'm currently drafting under Tomi and The Writer's Roadmap members' guidance.
Great, so let's dig a little deeper into the story – has it been an easy path overall and if not, what were the challenges you've had to overcome?
My road has been anything but smooth. Everything looks all pretty and perfect when you list the highlights, but often the path of an artist is a messy one, full of ups and downs and zig-zags flailing in every direction.
The year in between ending Scooby and starting Peppa proved to be a wakeup call for how difficult a career in the arts can be. There were months I struggled to keep up with bills, even working as a content writer, and driving for rideshare companies full-time. I eventually began renting my apartment out on Airbnb and crashing with friends to make ends meet at times.
Amid trying to build my career, I was in a toxic and co-dependent relationship that was emotionally debilitating. This article would be four hundred pages long if we got too deep into that. But, in short, my partner was a malignant narcissist, and as an empath, I was easily wrapped around his finger in whatever way he needed me to be. The relationship resulted in traumatic emotional—and eventually physical—abuse and left me with a mountain of financial hardships that I'm still recovering from. I've been able to heal mentally through therapy and the undying support of my friends and family, and am very thankful for the ongoing tour contracts Peppa has provided. Journal entries I kept throughout that relationship turned into me writing the experience out as a coping mechanism. Those entries have now turned into a full-length novel that I hope to share with the world someday.
I also suffer from the autoimmune disease, Psoriasis. I had never experienced symptoms of the disease until a year and a half ago. My entire body, feet to scalp, flared up with bright red, flakey lesions. Experiencing that is already a nightmare, but when your appearance is also your work, it makes things twice as worse. I took a step back from auditioning and putting myself in front of the camera last year and dedicated my whole being into healing my skin. The methods given to me by doctors and dermatologists wouldn't work or made it worse, so I took a holistic healing approach. I hired a skin-health coach, and through a rigorous change in diet, exercise, and lifestyle, I reversed my Psoriasis to the point of complete clarity. Whenever I deviate from the methods that healed me for too long, though, a red spot or two will pop up again. So, it's a daily discipline to keep my skin healthy, which in turn, keeps my whole body healthy.
There have been numerous struggles to overcome on my path. But I try to take each hardship as a chance to grow stronger and fuel me into becoming a better artist and person.
We'd love to hear more about your work and what you are currently focused on. What else should we know?
I've primarily made my money as an actor in international touring stage productions since I was nineteen years old. All the tours I've done have been musicals, so I also sing and dance. With Peppa Pig LIVE! I also operate life-sized puppets on stage. I serve as the Peppa company's dance captain, helping the director choreograph the show and keeping it in shape while traveling. On camera, I act in independent film projects and commercials when not touring.
As a writer, I have over 300 articles published with publications such as TheRichest and Guardian Liberty Voice. I worked as a content writer/reporter and an editor when I first moved to LA.
While performance opportunities are scarce during the time of COVID, I'm focusing on my writing. Tomi Adeyemi, the author of the #1 NY Times Bestseller and upcoming Lucasfilm movie Children of Blood and Bone, has served as my writing mentor this year. I have plotted, drafted, and edited a novel manuscript, set during my early touring days, through her guidance. I plan to continue fleshing out my stories with her all-star mentorship group, The Writer's Roadmap, and pursue publication for the aforementioned manuscript soon.
What moment in your career do you look back most fondly on?
I've had numerous moments I'm proud of and look forward to creating more. It's hard to pick one over the other, but on my very first national tour, getting to bring that show to my hometown and perform a leading role in front of all kinds of people from my past was incredibly rewarding.
Making record-breaking sales at DTLA's Microsoft Theatre with Peppa Pig LIVE comes in at a close second, though. We once sold out a double-show day there, resulting in over 14,000 audience members.
Contact Info:

Image Credit:
Photo Credit: Colby Kern, Scooby-Doo LIVE production still courtesy of Warner Bros. Entertainment
Suggest a story: VoyageLA is built on recommendations from the community; it's how we uncover hidden gems, so if you or someone you know deserves recognition please let us know here.