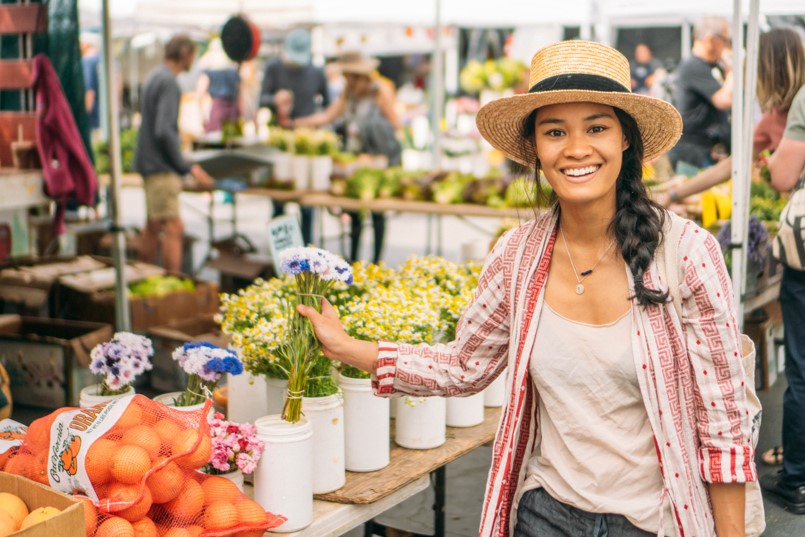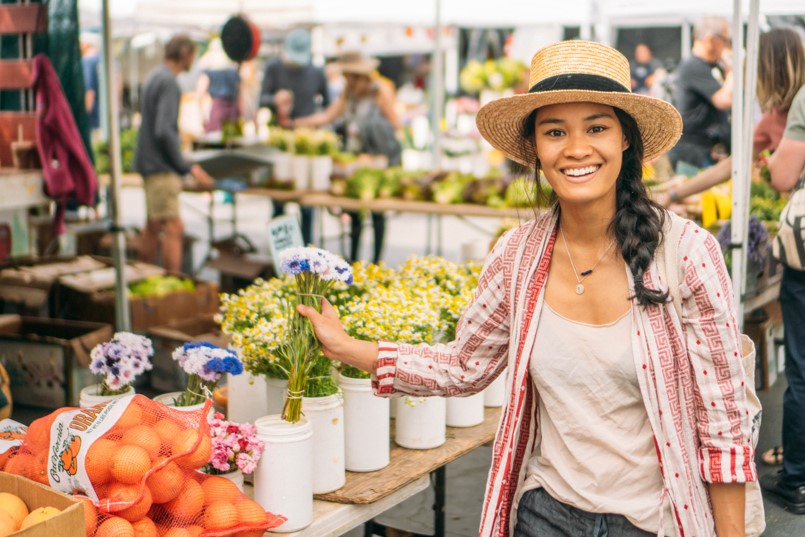 Today we'd like to introduce you to Rosey Alvero.
Thanks for sharing your story with us Rosey. So, let's start at the beginning and we can move on from there.
International travel, language, and culture has always been part of my life. My first travelogue begins before birth. Out of determination for my right to equality, my mother, Jeanette, hopped on a plane for the U.S. from Manila just two days before my due date. During a layover in Tokyo, my mom held back giving birth to assure my American citizenship. When my mom arrived, she went straight from the airport to General Hospital of San Francisco. This would ultimately seal my never-ceasing thirst to explore the world and my firm stance on rights for all.
Today I honor my mother's grit with passion for inspiring creativity & promoting a sustainable and healthy lifestyle without sacrificing the finer things. Wherever I may go, I am amongst friends or will be soon enough. My cooking is just as colorful as the people around me. Whether I'm in a Filipino jungle around the campfire or manning a stove in a bustling New York City restaurant – I like to shine through with breathtaking flavors and heartwarming hospitality. I appreciate the American passport my mother's hard efforts earned me and know first-hand the struggles of being able to work and contribute to the American Dream; I identify with both the American and the immigrant experience. I am a co-founder of Cache Cache, a woman-driven, culinary and moving image centered experiential concept. Over the past decade, I have taken my skills to professional kitchens across the globe, with extended stays in New York, Paris, Brussels, Manila, San Francisco, and now Los Angeles working in the kitchen under Matthew Kenney at Plant Food Wine. I am the host of "SoCal Wanderer" helping bring the outdoors and all the beauty that California has to offer to KCET viewers. At the moment, I am also in the middle of pitching my very own show that I have spent years working on and researching.
I am always the curious adventurer up for a quest through the Sierras and beyond. I seek to learn from and empower those I meet on my travels and I am determined to shine a light on the big picture of how food can bring us together.
Great, so let's dig a little deeper into the story – has it been an easy path overall and if not, what were the challenges you've had to overcome?
I know that what I am trying to pursue is crazy and has a very slim chance for success, but I also know that I have to keep trying. Sometimes I feel really close and sometimes it feels so far away that I feel like it's time to give up. I am my own worst criticizer and can be very good at putting myself down. I also work in an industry that feels like I am swimming against the current, a constant uphill battle where the saying "it's who you know" is really true, this can feel very defeating. I experience a lot of highs and lows and a lot of self-doubts; constantly asking myself if I am capable of doing any of this or if I deserve it. I feel really lucky to have a solid community of friends and family who believe in me sometimes more than I believe in myself. It's also been and still is very difficult to pursue my dreams and at the same time make money to pay the bills, it's a struggle to stay motivated and strike a balance between the two. Some days are great – I find time to achieve tasks in pursuit of my goals, go to work, take in time for myself, my husband, and my friends! Some days I feel so tired I can't possibly fathom even getting up to get one thing done, but the more I stay motivated, the fewer bad days I have. The mood we set ourselves up for every day is really within our control so starting the day with a smile, gratitude, and good cup of tea has been my recipe for success in achieving everyday tasks, it also helps to have two cute dogs who are so excited I am finally awake!
At the moment, I also struggle with the current conflicts rising in our global community and even more here at home in our country. I like to stay current on all kinds of news, which can sometimes leave me feeling very negative and powerless, but I find it a necessary evil. With this information, I want to make sure that the work I do will leave a positive impact, doing business with kindness and a full and open heart to others. As much as I would like to, I can't fight every battle, so I hope I am making good decisions in what I do with the skills and capabilities I have and make sure I honor the stories and people I come across.
Please tell us about Cloud Nine Living, CoPilot Rides, Host of "SoCal Wanderer" on KCET.
I work as a host and producer for a show that just premiered last year on KCET called "SoCal Wanderer". This show is travel and adventure-themed, female-run, and is a way of highlighting the beauty and diversity of all that California has to offer. At the moment we are working on some things which I can't disclose, but hopefully, you'll see more of this series soon! I am so happy to work with a community-driven network that supports women, immigrants, and people from all walks of life with a story to tell. There are many stories to tell and there are ways of doing it that can not only entertain you but inspire and educate and that's exactly what KCET does. I absolutely love this show and love working on it and feel very grateful to work with such a wonderful team. KCET couldn't be a better match for me!
On top of that, I have a show of my own I am currently pitching and pursuing called Foodprints. Foodprints is an international adventure to discover the truth behind our everyday ingredients. Each episode will take you on a fearless journey across borders focusing on one ingredient and its impact on people, culture, environment, and policy. It's time to connect food, people, and possibilities! This has been years in the making and is definitely not the easiest to pursue, but I am proud of the work I've done and am confident that someone out there believes in this project and will help me bring it to life.
On top of both of those, my husband and I run a company called CoPilot Rides which is now a part of the Airbnb Originals program. We offer curated tours of Venice, Hollywood, and Malibu in a vintage motorcycle sidecar. It's our way of sharing our favorite parts of our home and connecting with travelers from around the world as well as locals. It's so much fun!
While pursuing these things, I also work as a chef at Plant Food Wine in Venice. It's very exhausting and demanding work, but I am learning new things all the time and work with a great team. I'm cooking vegan food for the first time and am always amazed and what foods can be cooked up being entirely plant-based.
I think if you were to ask any of my friends from any part of the world, they would tell you that I love nothing more than being amongst good friends enjoying delicious food together! I have a way of bringing people together over a warm meal and good vibes.
It's hard to say what sets me apart from others because I truly believe we are all unique and have so much to offer, but something I am sure of about myself is that I am capable of having a conversation with anyone from any background and any belief and finding common ground somewhere. I can listen with an open heart and open mind. The more all of us can do this, the better of we'll all be.
Do you look back particularly fondly on any memories from childhood?
My childhood was spent traveling and moving a lot, getting used to new places and people (hence my self-dubbed expertise in traveling), but one thing was always constant – food and family! My fondest memories were times spent in the kitchen with all of my siblings (we are 8!) making food together like an assembly line mostly making lumpia and pancit, often for large gatherings or family feasts. I guess the apple doesn't fall far from the tree because I inherited the ability to host friends and family over good food and the likeness for a good party just like my mama! There were also moments when my mom was not in the kitchen supervising us and my siblings and we did a lot of food experiments where we discovered cinnamon pizza dough balls and once set fire to the kitchen causing everything to be black, but we managed to clean it all up before she got home and I think she still doesn't know about it to this day (sorry ma!).
Contact Info:

Image Credit:
My talented husband, Mathieu Wauters
Getting in touch: VoyageLA is built on recommendations from the community; it's how we uncover hidden gems, so if you know someone who deserves recognition please let us know here.