Today we'd like to introduce you to Clarence Brown.
So, before we jump into specific questions about the business, why don't you give us some details about you and your story.
I came from a large family of nine children's and I was the youngest. This all took place in East St Louis Il… I enjoyed the experience of a large family. You get to learn a lot about life and love when you grow up in a large family. I was a pretty normal kid, but I grew up fast, because in the late 1950's the things were different, there was quite a bit of tension in the air at the time. And life in the US was changing not just for black's but for everyone.
I move west after my birth mother die, and I move to Compton in mid-sixties with my aunt my mother youngest sister. I was 14 years old excited and afraid all at the same time. Finished high school and started college and got drafted in to the army in early 1968 went to Vietnam, and got shot, and return to the states to resume my life.
When I returned home from the service, I was a changed man, seeing others die and being shot myself make you look at things in a completely different way. A few years later I was married with my first son on the way. I was blessed with a second son several years after my first. I worked hard and went back to college to get a degree in economics. Going to school and working can be a bit demanding, but I was able to push throw and make it all happen. At this time, I was working for a small printing firm down town Los Angeles, which give me the opportunity to grow and that help me to lunch my professional career in sales. A long with many others within this company we went on to become the largest black printing company in California according to Black Enterprise Magazine.
Several years later, I run the sales department and things are going well. However, that was not the same for my marriage, and after 10 years we divorced. But shortly after all the drama around me had settled I found yoga and meditation, which I believed save my life. The yoga instructor I had at the time told me to be a part of the Rejuvenation Research Institute that he was forming and need me to write on the subject to be consider as one of the founder. Not having a clue as to what to write about, I choose the principle of Yin and Yang. So, again, I went back to school I went to Tao Healing Art Center, in Santa Monica, which really open my eyes to Oriental medicine.
I learn about the basic principle of Taoism but now I need much more, which lead me to acupuncture and medical school. I went to Samra University of Oriental Medicine, located in Los Angles, for 4 years and shortly afterward open my practice in Pasadena. I was married a second time after nine years of discovering my new path. This marriage lasted 16 years and a lot of levels was very good.
Life is interesting in that if you are willing to get out of your way it will reveal some life changing journey it will take you on. Shortly after my last marriage ended I was inspired to write a book but I had never written a book and had no real clue as to what I was doing but I wrote Have We Lost Our Spiritual Connection? A book about self-love and the connection we all have with God (our creator). This project took me seven years to write because as I said I was inspired, so I was not conscious of time just everyone else was. I am currently working on my second book with a similar topic.
Overall, has it been relatively smooth? If not, what were some of the struggles along the way?
For me, the hardest obstacle to learn was how to love myself. It took me a long time before I realized that struggles and challenges were only my lack of self-love for myself. When I learn how to not be attached to the things around me my life changed. I started to see the content and not just the form of my sight. What I mean by this is when I look at another person, I try and see the mere existence of their being, and not just their physical body. Because that will never allow us to make the connection. And where there is known conflict there could be no obstacles.
This is not to say that I walk around with rose colored glasses on. Because I am very conscious of the many brothers and sisters that are walking around unconscious, and not aware of their actions. So you must stay vigilant to the facts of our spiritual connection. This will help in removing the challenge from the journey, and merely recognize that the challenge is just the grow of time being used wisely.
So, when I am able to hold onto my Faith, I then realize that I am Godly, like all my brothers and sisters then all the obstacles, challenges, and struggles will fade like the illusion that they are.
Alright – so let's talk business. Tell us about Longevity Acupuncture Center – what should we know?
My business started when I was very young, because when you are from a big family everyone has to contribute. I did realize it at the time, but by the time I was twelve I had my first business. I had a large paper route just a few years back the Saturday and Sundays papers were filled with ads, and promotions. This was before the internet. But because of the size I needed help and a couple of my friends would help me on the weekend to deliver my papers. Which I later understood was a small company.
After returning from the arm service, I got a job at a friend's uncle, printing company, Printco Graphic arts. in Los Angeles. This was good for me I was outside and driving all over LA, and doing business with some of the largest company in Los Angeles. Companies like; Arco, Trans American, Prudential ins. Chicago Title Ins., Bank of America, just to name a few. This was a long journey and after thirteen years I decided it was time to move on, and here is where I found yoga and meditation, which I believe change my life.
I started to seek out a different approach, rather than seeking out wealth, I started to look for clarity and love, and this lead me to Oriental medicine. I have practice Oriental medicine also called (TCM) Traditional Chinese Medicine for over twenty years and love it. My yoga and martial art training has given me a good understanding of balance. So, with this training I try and apply these principles and mindset to my practice.
The corner stone of my practice follow these principles of good health is "WELLNESS FROM THE INSIDE OUT."
So, I try and treat people that have particular conditions, rather than treating a condition. Acupuncture can treat pain very well, but sometime the pain is not the origin of the problem, it is merely a symptom. This is what set a good acupuncturist apart from the one that can insert a needle. I focus on balance because when your system (the body) is balance even the pain is not as great because the patient realizes they can recover.
I try and help the patient reach that place of balance, then the pain is no longer the problem just a part of the process. This is the mindset that sets me apart from the many other acupuncturist in Los Angeles.
Any shoutouts? Who else deserves credit in this story – who has played a meaningful role?
My biggest mentor was my oldest brother Adell, he helped me understand that most things were good if we could find the goodness in them. Then there was Mrs. Brown who taught me the printing business when I was about twelve or thirteen. I meet Mrs. Brown on my paper route, I had never seen a printing press before so this was all new to me and Mrs. Brown took me under her arms and show me the way. And some 25 years later I became successful from her gift. She never knew of my success but in my heart, it was her gift that allow me to be successful. This was special to me because Mrs. brown was white in a time that black kids did not gang out with older white women but I did and I was blessed because of it. My yoga instructor Andre O. Rathel there are no words to express the gifts pass on by this man, because they were life changing and how do you sum that up in a word.
Both of my wives for the lessen that they help me to learn. For my first editor who stayed with me and help me along through the up and down of my first book Christ Christensen, and the one that I am with now Tony Demarco, I feel bless to have him in my life. I have both of my son's they have always support my actions, and then there are two friend that have supported me through everything I've done Mark Gerard, and Mark Young Much Love guys. Then there is Marsha Emerson my biggest cheerleader has walked the total road with good and bad I can never thank her enough.
Contact Info:
Address: 150 South El Molino Ave. Pasadena, CA 91101
Email: LongevityAcupuncturecenter@ yahoo.com
Phone: 6267959305
Facebook: Clarence Brown author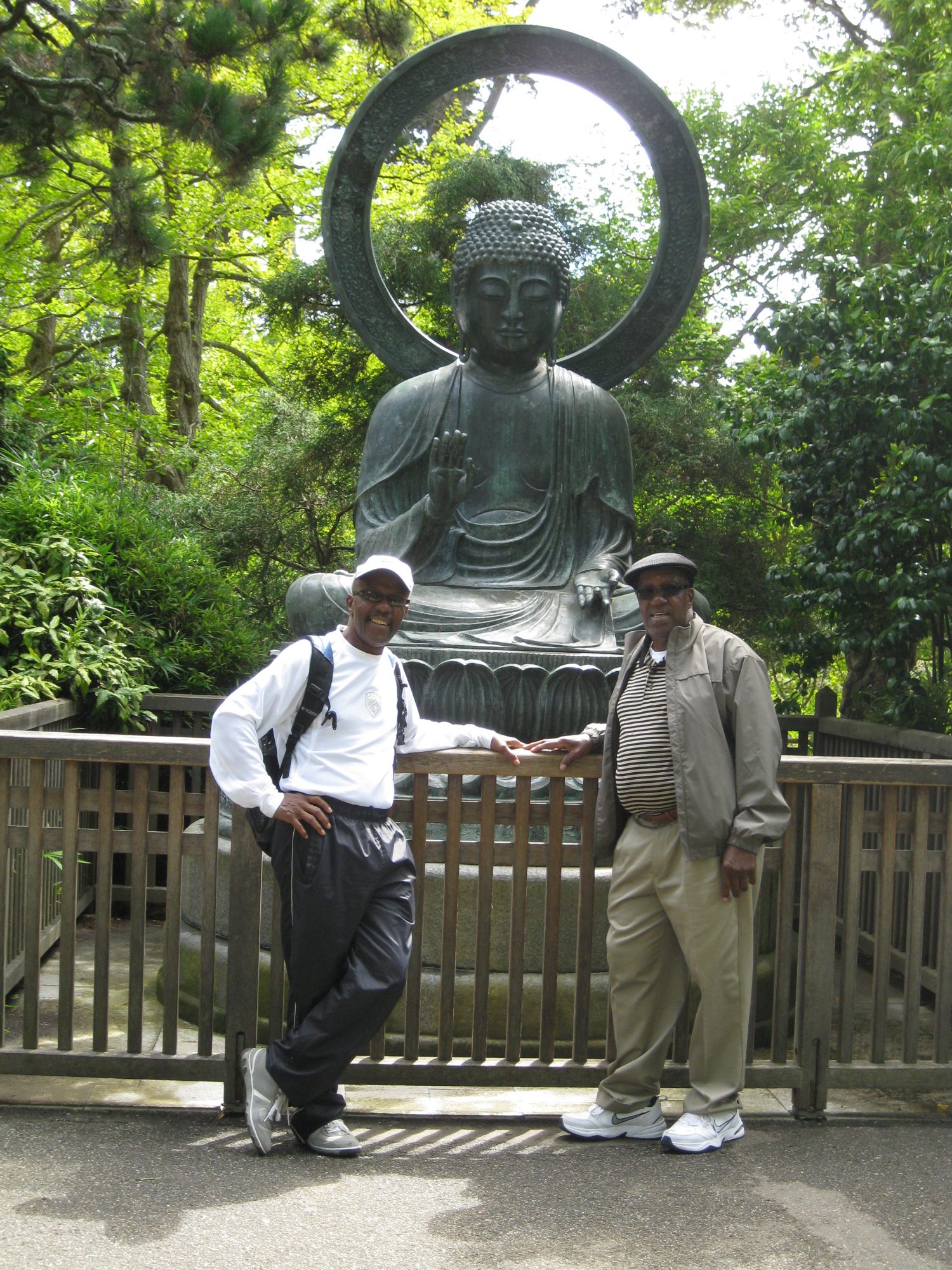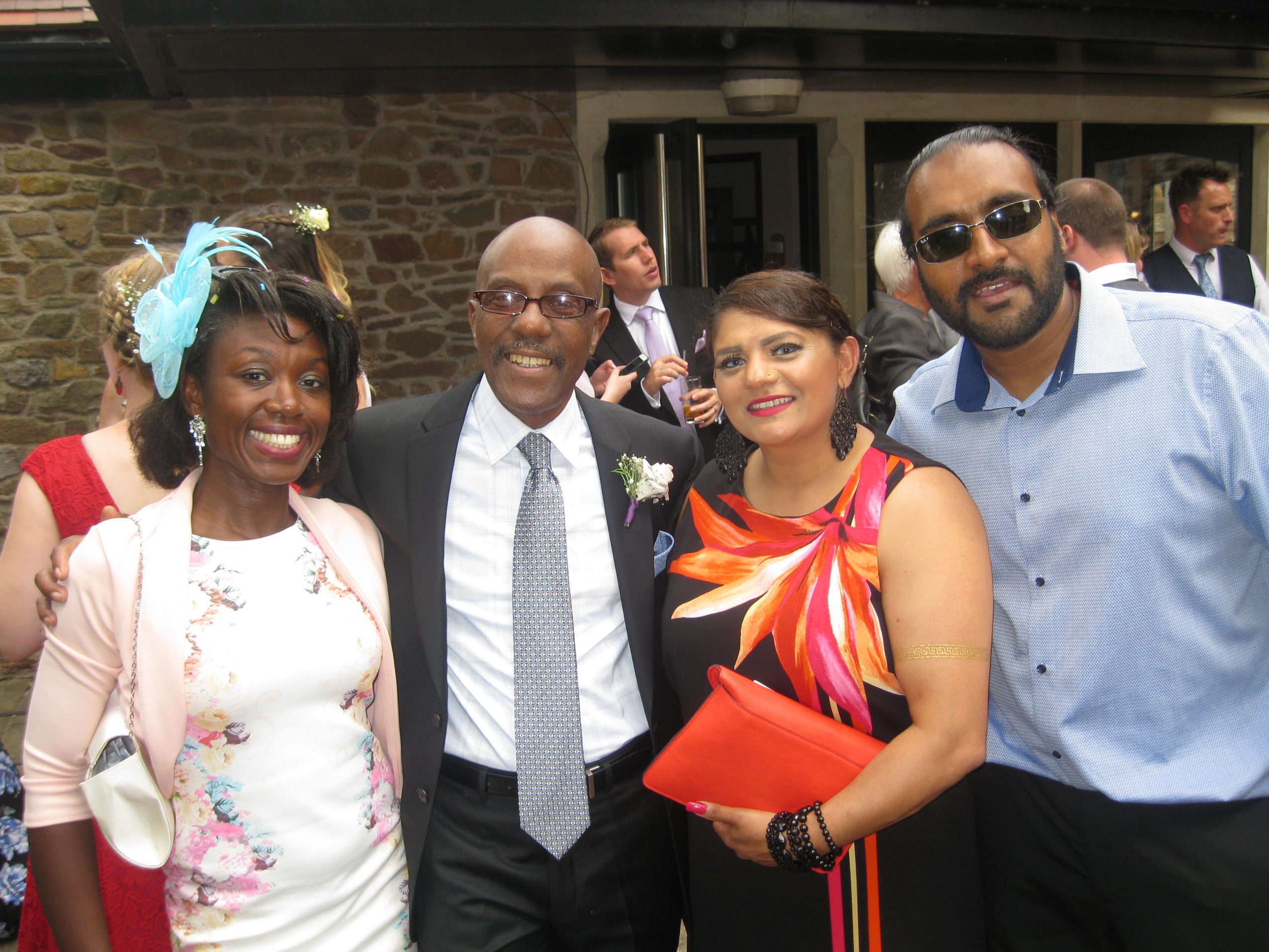 Getting in touch: VoyageLA is built on recommendations from the community; it's how we uncover hidden gems, so if you know someone who deserves recognition please let us know here.