Today we'd like to introduce you to Claire Bloom.
Alright, so thank you so much for sharing your story and insight with our readers. To kick things off, can you tell us a bit about how you got started?
I came to the Tarzana Community & Cultural Center in the summer of 2017. From the very beginning, I thought there was something almost magical about this place and the serendipitous way in which I ended up here. After I graduated from college I worked in journalism for a few years in my home state of Massachusetts, and when I was 25 I moved to L.A. to pursue a career in film and television. My dream was to become a producer. I had $500 in my pocket, no contacts to speak of, but I was young, passionate and determined. I quickly got hired to do freelance work as a story analyst for NBC and also found a full-time job at a small production company doing whatever was needed. For the next five years, I worked for various directors and producers before finally breaking into producing on my own. I was an Associate Producer and eventually a Co-Producer on a major network TV show ("Chicago Hope") that ran for five years. Just as the show was coming to an end I became pregnant with my first child, which timed out well because I wanted to take time off to care for my new baby. It was supposed to be a brief maternity leave, but I had two more kids shortly after that and realized that working as a producer — with its crazy, round-the-clock hours — would not afford me much time to raise my children. So I became a stay-at-home mom for the next 17 years. During that time, I volunteered a great deal at my children's schools: I worked in the classroom and the library; I edited the school newsletter; I ran the afterschool enrichment program; I was a chairperson of the graduation committee. I was also a Girl Scout leader for my daughter's troop for eight years.
I always knew I would go back to work at some point, but after being a mom and volunteering for so many years my perspective and goals had changed. At some point I decided that I wanted to run a non-profit — ideally one that was dedicated to improving the lives of families in our community. When I started thinking about this I did not know whether any such organization in our area even existed. It was, in my mind, just an idea. Also, I had been a musician and songwriter my whole life as well as a writer and producer, and I was very passionate about the arts. My husband and children are all artists as well. So when I heard about the position at TCCC — this organization whose mission blended the two concepts of community and art – I felt like I'd found the perfect fit.
Landing the job at TCCC was, as I mentioned, a very serendipitous event. My youngest child was graduating from elementary school, and I had heard through one of my volunteer contacts that TCCC had suddenly lost its Executive Director. I had driven by the Center many times but had no idea what it was or what they did there. Yet I loved the look of the place, with its towering pine trees, native plants, picturesque rose garden, koi pond and gazebo that sat behind the wrought-iron fence on the corner of Ventura Boulevard and Vanalden Avenue. I had a feeling that this just might be the opportunity I had been looking for. I reached out to them and met with members of the board, presenting myself as someone who might help out in the office until they found the right person to fill the shoes of the Executive Director. Within a short time, it became clear that I was that person.
Immediately I saw a huge potential for TCCC, starting with our ability to host a variety of educational and cultural events and programs. Among others, they include our "Tarzana Talks!" lecture series, which we are launching this month and our popular Tarzana Music Nights, a music showcase that draws performers and guests from all over L.A. A few years ago we did a "Shakespeare's Garden" themed gala with a costumed Shakespeare troupe performing soliloquies throughout the garden. It was spectacular. In 2021 we launched our Children's Teaching Garden, which had been talked about for years but never got off the ground until last summer. All of these programs, along with our annual Native Plants Fair, are projects that my team and I have developed and launched in the past few years. We received several large public and private sector grants which have helped us fund these relevant, community-oriented programs. One of our major longterm goals now is to transform our garden into a native plant-based wildlife habitat that adheres to new water conservation protocols and serves as a model for beautiful 21st-century drought-tolerant gardens. We are in the process of creating a longterm plan with a high-profile native plant landscape company that understands our vision and will help us bring it to fruition in the best possible way. The project is being led by a committee that includes artist/educator/environmental advocate Miles Lewis and our board Exec. VP Jon Tsuchiyama, who is also the owner of the West Valley Nursery.
We all face challenges, but looking back would you describe it as a relatively smooth road?
As with most endeavors, it is never a smooth road. We have definitely encountered a number of obstacles along the way. We do not receive government stipends since we are a private non-profit, so we are always on the lookout for creative ways to raise money. In addition to maintenance costs, we need to fund our programs and classes and be able to continue providing an affordable venue for public and private events. Rental income is our primary source of revenue, and like so many other small businesses, we were hit hard by Covid. Typically our annual gala is our biggest fundraiser of the year and we weren't able to have an in-person gala for two years. As an alternative, we came up with the idea to create a virtual gala that included an original movie as its lynchpin. As we are both writers and entertainment industry veterans, my husband Mike Baber and I co-wrote the scripts for the gala movies in 2020 and 2021 and Mike directed them. We and our board of directors were the cast and crew. Everyone worked on a volunteer basis so there were minimal production expenses, and we all had a blast doing it! It's a huge bonus when you have fun, and having fun while doing good work is something we try to strive for. Plus it's great for team morale. The virtual galas were hosted by comedian Jason Love and included musical performances from some of the great musicians who appear in our Tarzana Music Night showcases. When we first did this in 2020, we actually raised more money than we ever had with an in-person gala, so when Covid was still an issue at the time we started planning our 2021 gala, we decided to go virtual again. This time we had an even better idea for the movie. It was called "It's a Wonderful Place," and was based on the Frank Capra holiday classic, "It's a Wonderful Life." Our movie follows the same basic storyline as the original and takes the viewer on a journey where they get to see a dark, alternate universe in which the TCCC never existed. It turned out very well and we are going to screen again at our in-person gala this year. It can also be viewed on our YouTube channel. Creative, out-of-the-box solutions have been our mainstay to get through obstacles and challenges. During Covid, we moved our entertainment events to virtual Zoom events, and we were often able to get more participants through Zoom since people's attendance was not limited by their proximity to the Center. We held our Music Nights, Comedy Nights, and our talk series via zoom, and they were all well-attended, bringing in people from other areas along with our regular locals.
Another obstacle we encountered (which I'm sure other organizations contend with as well) is resistance to new ideas from people on the board who have been there a long time. They may have the best of intentions, but they can be set in their ways and resistant to change. There is a line of thinking that goes, "This is how we've always done things, and if it ain't broke, don't fix it." But what they don't realize is that sometimes things ARE broken and in desperate need of revitalization. There were a couple of our senior board members who were actually opposed to the creation of our Children's Teaching Garden, which had been a goal of the Center for many years, well before my time. They tried to block its development, citing specious logistical problems. I really can't fathom why, because it is such a wonderful project, perhaps our crowning glory. Maybe they were afraid something would go wrong or that we couldn't do it properly; I really don't know. But the rest of us fought hard against their resistance and won. They were not happy about it and ended up leaving the organization, which was probably for the best. By the time we finally launched the Children's Teaching Garden in the summer of 2021, we had the blessing of all our local government leaders, businesses, and pretty much the entire community. We received a great deal of financial support as well, which allowed us to offer the program free of charge as we had hoped to do. Hundreds of kids attended who learned about sustainable organic gardening, the science behind it and how to identify and paint native plants and flowers. This year we are revamping the program slightly with a greater focus on native plants and water conservation. We also have some terrific new educators on our team, including Lisa Davis, who is the Education Specialist at the Getty Villa Museum.
Can you tell our readers more about what you do and what you think sets you apart from others?
As the Executive Director of the Tarzana Community & Cultural Center I oversee all our programming, development, and fundraising. I also help to create and manage events, develop relevant educational and cultural opportunities that are of interest to the members of our community, and work closely with our board of directors and volunteers to maintain, enhance and expand the organization in accordance with our mission, which is: to provide and maintain a facility, in a park-like setting, dedicated to the community for meetings, activities and programs that nurture community spirit, the arts, education and leadership. I am very excited right now about our new garden transformation project, which I think will make us a Southern California "garden destination" and hopefully become an inspiration for visitors to re-think their ideas about landscaping. Our "Tarzana Talks!" event on August 18 features Antonio Sanchez of the Native Plant Nursery, which is run by the Santa Monica Mountains Fund. This talk is a support piece of the garden transformation and is intended to help people to understand the many benefits and functions of native plant gardens, which include helping to restore natural habitats for wildlife, preventing erosion, eliminating pesticides, preserving biodiversity, and reducing runoff, maintenance, and water usage — all without sacrificing beauty in the slightest.
Alright, so to wrap up, is there anything else you'd like to share with us?
I just want to add that, of all the projects I manage at TCCC, the Tarzana Music Nights (usually held on the last Friday of the month) are most near and dear to my heart. One of the reasons I created this event is because I am a singer-songwriter myself, and I wanted to provide a forum for local musicians to showcase their original work. I felt that TCCC was a perfect environment for that, and I wanted to create an event in this beautiful space where the musicians would feel safe, welcomed and appreciated. I started hosting the show in 2018 as an Open Mic, but it has morphed into a curated show that is booked in advance. Newcomers send me recordings of their songs so I can see if and how they might fit into the lineup. There is a certain bar for the talent, but it's a fine line because I absolutely want to encourage new and aspiring performers to participate, regardless of their level of sophistication. Part of our mission for this event and for the Center as a whole is to provide opportunities for local artists to develop and flourish. There is a fantastic group of seasoned "regulars" who perform in the shows, but I always leave room for new artists. It is not a talent contest; it's a forum for people — at various levels of experience and celebrity — to get out there and share their music with others. The music industry has changed so dramatically in the past 20 or so years that it's become more difficult than ever for songwriters to get published and get record deals. So here we have our little showcase where everyone can feel like a star. And they just might be one.
Contact Info: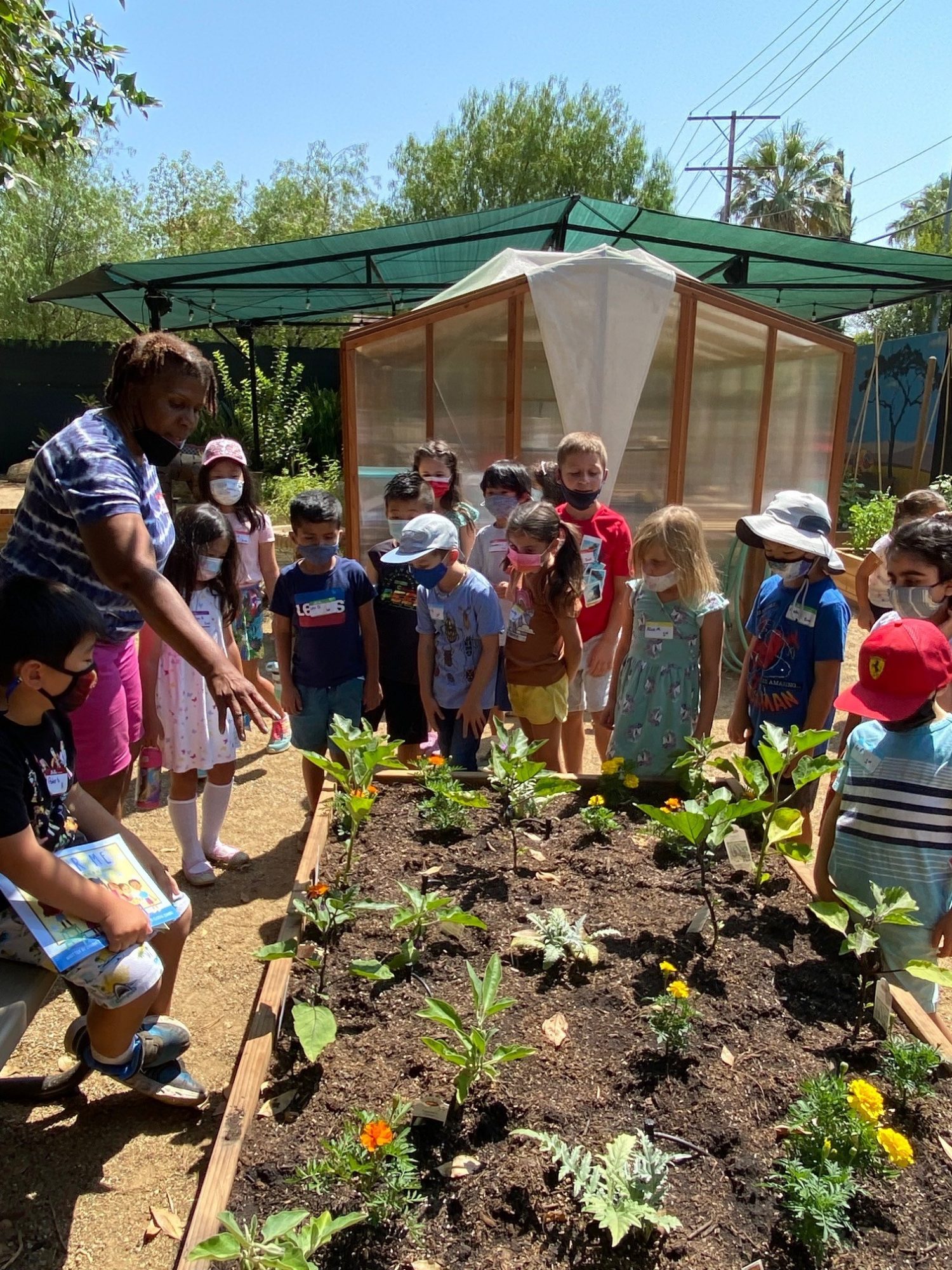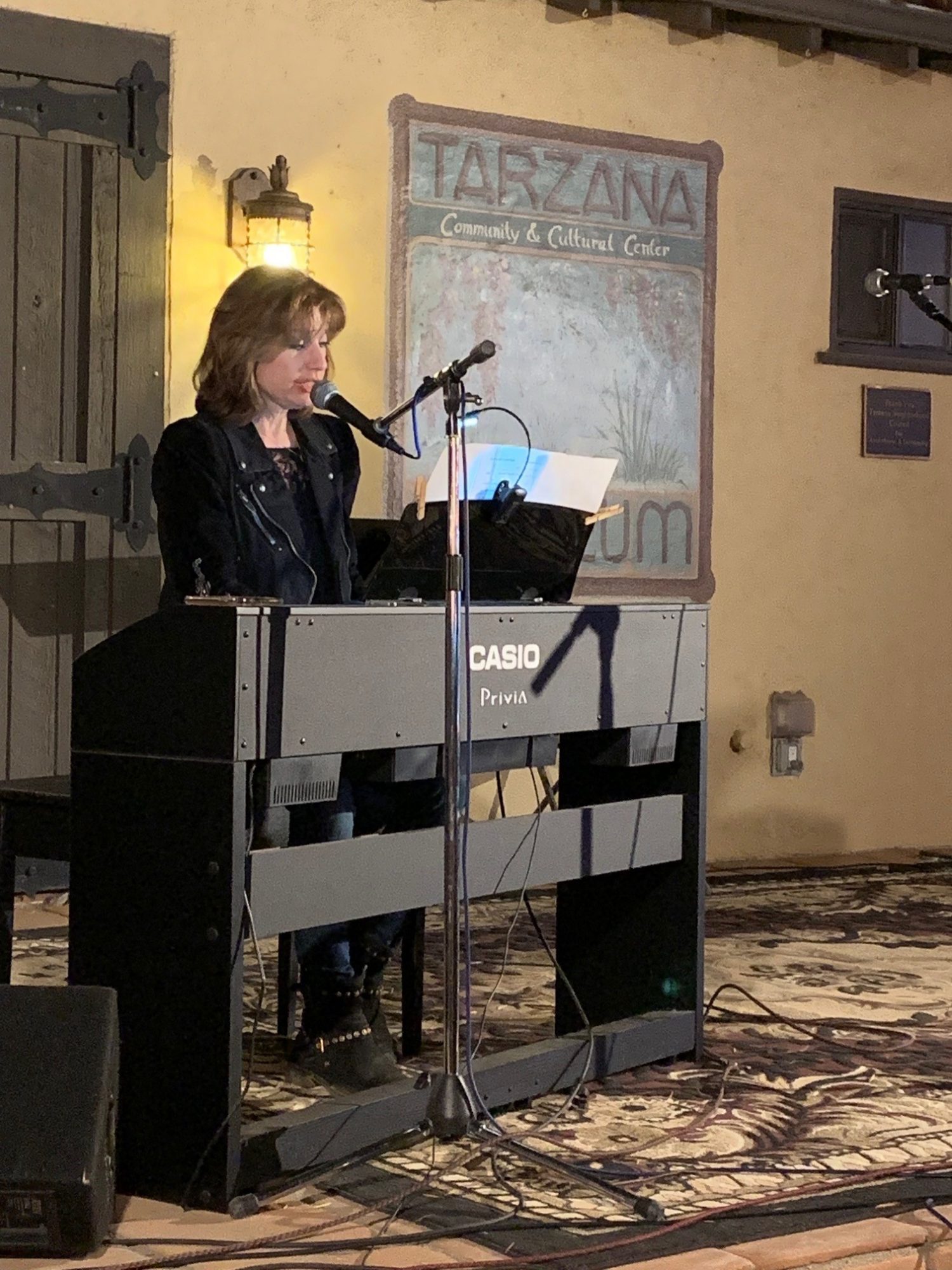 Image Credits
The only image that I have a credit for is my personal photo, which is Jodye Alcon Photography.
Suggest a Story:
 VoyageLA is built on recommendations from the community; it's how we uncover hidden gems, so if you or someone you know deserves recognition please let us know 
here.