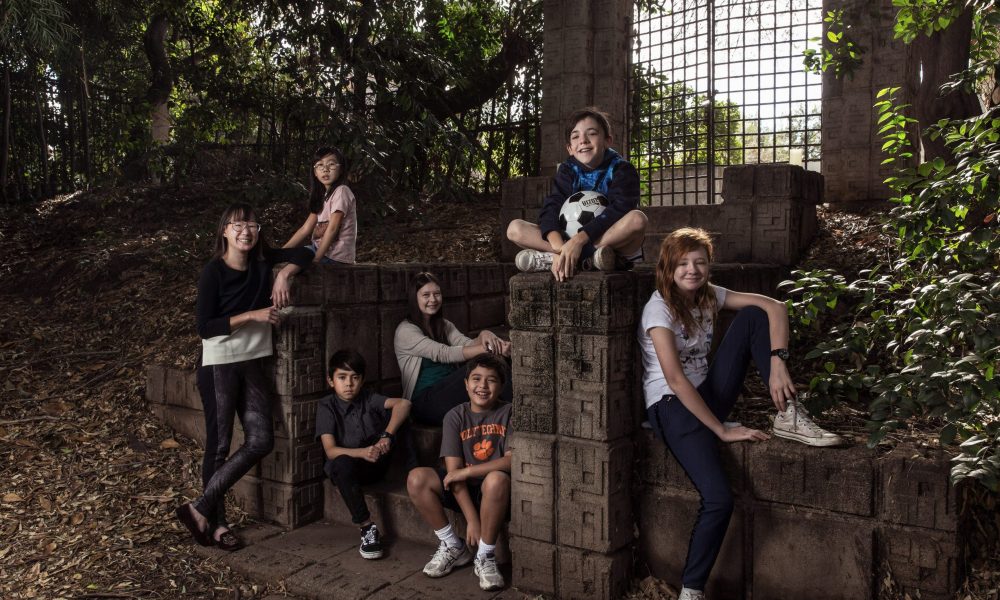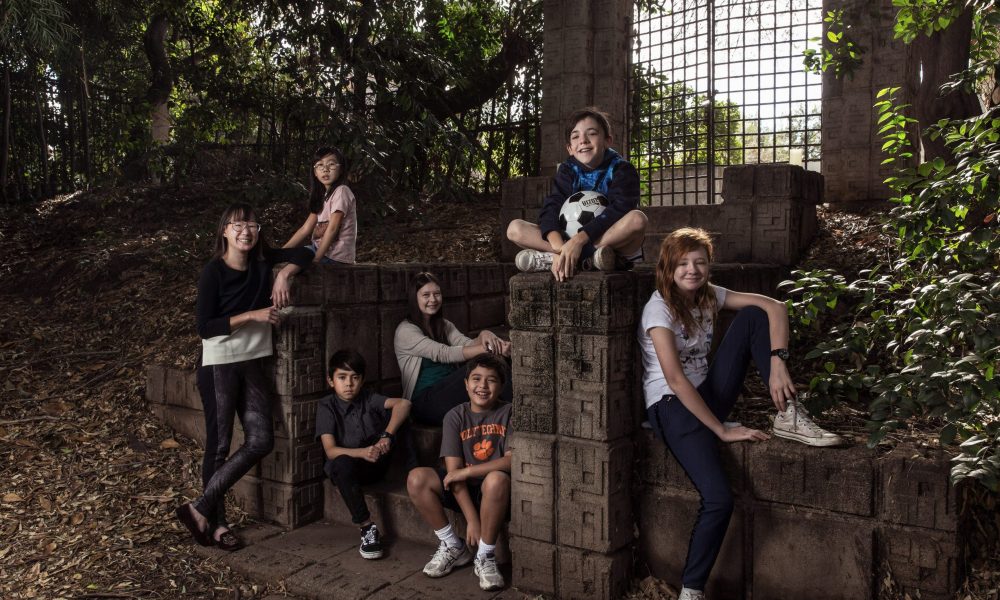 Today we'd like to introduce you to Cindy Lam.
Cindy, please share your story with us. How did you get to where you are today?
I started playing the piano when I was 3 ½ years old, and it was pretty much an obsession from day one. At the time, my mom didn't think I was ready for lessons yet — much to her surprise, she got a call one day from my daycare, and apparently I had refused to eat my lunch unless someone would teach me how to play the piano. She relented and took me to a piano teacher, and I've loved music ever since. It has always spoken to me and enabled me to express things in a way that words never could. I've been fortunate to have had opportunities to play with amazing musicians such as Lynn Harrell, one of the best cellists on the planet, and Martin Chalifour, the concertmaster of LA Phil, among many others.
The premise for Cindy Lam Piano Studio (CLPS) came about organically over time. I took a required pedagogy course at USC as part of the piano performance major. Through the exploration of that course, I discovered that explaining things came naturally to me, so I was inspired to teach piano lessons after college. After several years, I noticed that the families that I enjoyed working with the most all had something in common: super creative, inquisitive, fun, interesting, and independent students who didn't necessarily fit the conventional, expected mold. I also realized that their parents also all had something in common — they mostly had progressive views when it came to parenting and education. At that point, I thought my professional life would be most fulfilling if I could work with more families like this, so it was a natural pivot to focus solely on creating a piano studio for families who value both high-quality music education and progressive education, who might also be seeking an alternative option to a traditional conservatory setting.
Has it been a smooth road?
It's never easy to deviate from the norm, leap out of the box, and follow an uncharted path. It was discouraging when naysayers would challenge, "You must not be a good teacher because you don't seem as strict as the piano teachers I've seen," or, "Your students are having too much fun, they must not be very good," or "You'll never grow your studio if you don't do competitions — how will parents know you're a good teacher if their kids don't win prizes?" but I really believed in what I wanted to build and stuck to my vision.
In terms of skill, it was certainly not a challenge to provide a basic level of instruction, but making that jump to a new realm in what I wanted to do took time, courage, and dedication. I already had expertise on the music-making part, but in order to fully understand my clients, I studied up a ton on parenting and progressive education, as well as behavioral psychology and child development.
On the entrepreneurial front, there are a lot of business skills they don't teach you in music school, so there was a lot of learning by trial-and-error. Some of the errors cost more than others. Also, there's definitely a learning curve when you have to juggle wearing multiple hats — it can be tricky to keep your eye on the Longview vision for the studio as well as mind the daily details. I found ways through interesting new technologies to streamline certain processes so that I could focus on the creative direction of the studio instead of fielding administrative tasks all day.
I've also faced physical challenges due to a severe car accident I had, which for a time made playing impossible. But in the long run, after climbing out of that pit and resuming performing, I've grown to appreciate the experience as one that inspired mental tenacity and that provided me with a greater attunement and sensitivity towards the physical and mental challenges faced by students.
So let's switch gears a bit and go into the Cindy Lam Piano Studio story. Tell us more about the business.
CLPS provides classical music training through progressive pedagogy. While the studio's offerings are designed primarily with children in mind, we have some adult students and can adjust our approach to accommodate them as well. My main focus is on the growth of the student as a whole person, so I create learning experiences for each student to help them grasp the fundamentals of piano performance & theory, and at the same time nurture their creativity, inspire them to love music & learning, and empower them to think for themselves. My ultimate goal is to help them become awesome adults through music, whether or not they pursue music as a career or follow their other passions.
We are probably best known for our studio culture, which is also what sets us apart. Almost every parent I meet tells me how they hated their piano lessons as a child, that it was boring, they hated practicing, and they quit after a short time, but now they wish they could play, so I wanted to make CLPS the answer to that problem by offering the piano lessons that every parent wishes that they had.
I want CLPS to be a magical place for kids to thrive and be themselves. There is always an air of whimsy and discovery here, so the students are excited to come and have fun. They're actively engaged at their lessons and in the studio as a whole. The students are remarkably aware during their lessons of what they tried that worked or didn't, they direct what they'd like to do next in their lesson, what they'd like to work on, and what they need help with. They can usually tell you every single thing they learned in their lesson, and exactly what their homework should be. We also do group activities so they can get to know each other and put their musical knowledge to real-life practice. I like to involve the students as much as possible in the decision-making process so that they have a real sense of ownership and belonging in their piano studio — they contribute ideas as to how we can improve our studio, then together they vote on them. They are incredibly thoughtful and creative and come up with awesome ideas.
Another thing we do differently is my students don't do competitions or merit auditions because those prizes and certificates don't serve what I'm trying to accomplish with them. The level of musicianship these children are able to achieve proves they don't need it. I am gratified that they play really well and listen more conscientiously than I did at their age.
I'm the most proud of CLPS when I see the kids actively (and accurately!) discussing their musical opinions about a particular performance because it shows that they are making meaning out of the sounds they're hearing. If they can learn how to listen to and create music for themselves, it allows them to feel more deeply, be more expressive, and hopefully become kinder and more empathetic people. If music (and art in general) can change how people feel, it can change what they do. And if that can happen on a large scale, then music and art can change the world.
Who else deserves credit – have you had mentors, supporters, cheerleaders, advocates, clients or teammates that have played a big role in your success or the success of the business?  If so — who are they and what role did they play / how did they help?
My mom was really the one responsible for me initially loving the piano as much as I did.  At my very first lesson, the teacher immediately said that I was way too young, but — and I'm embarrassed to say this —  at that age, l somehow had the temerity to climb on the piano bench and plant myself there in silent protest until she agreed to start the lesson.  My mom was probably too shocked to pull me off that bench and scold me!  She also took lessons with me for a short while just so she could understand what I should be practicing.  She let me play the piano as much as I wanted, even though she thought it was unusual for a 3 ½ yr old to insist on playing piano for an hour before each meal.  She made practicing really fun for me as a child — the piano was my favorite toy and practicing was basically getting to play all these games with this awesome toy every day.  She would let me bring all my stuffed animals to the piano, and encouraged me to play for them.  And then she could get me to practice any trouble spot by asking me to play it for each stuffed animal at a time.  In general, my parents were not tiger parents, and my childhood teacher, Li-Mei Kuo, was very warm, loving, and not too demanding, so I never felt any kind of pressure to do anything with piano other than be proficient and enjoy it.  All of this definitely had an impact on my enduring love for music and my ability to pass that on to students now.
The CLPS families I work with are the heart and fabric of the studio.  All the parents and students bring such fun, creative, and fascinating minds, perspectives, and personalities, not to mention plenty of love, energy, enthusiasm, and dedication — it's this combination that makes our studio into something magical that is greater than the sum of its parts.
I couldn't have grown CLPS without the community around me — my friends, neighbors, and all the CLPS families have all been 100% behind my pursuit of building this studio.  They were sounding boards for new ideas, they gave hundreds of hours of advice, feedback, and encouragement, volunteered their time and donated supplies for student projects and events, referred families to me, and in general were excited about every step forward along the way.  There's no end to what you can accomplish when the people around you are happy to see you succeed.  I've been incredibly lucky to meet and be surrounded by countless amazing people from all walks of life who continually inspire me to make a meaningful impact, and to do and be better every day than the day before.  It really does take a village.
Contact Info:

Image Credit:
Dylan Coffey
Getting in touch: VoyageLA is built on recommendations from the community; it's how we uncover hidden gems, so if you know someone who deserves recognition please let us know here.