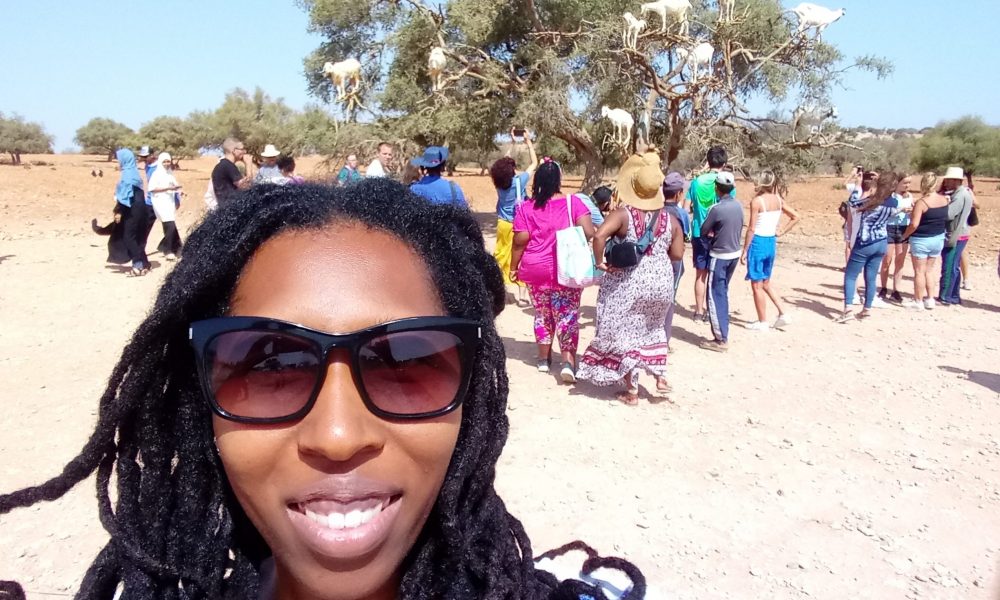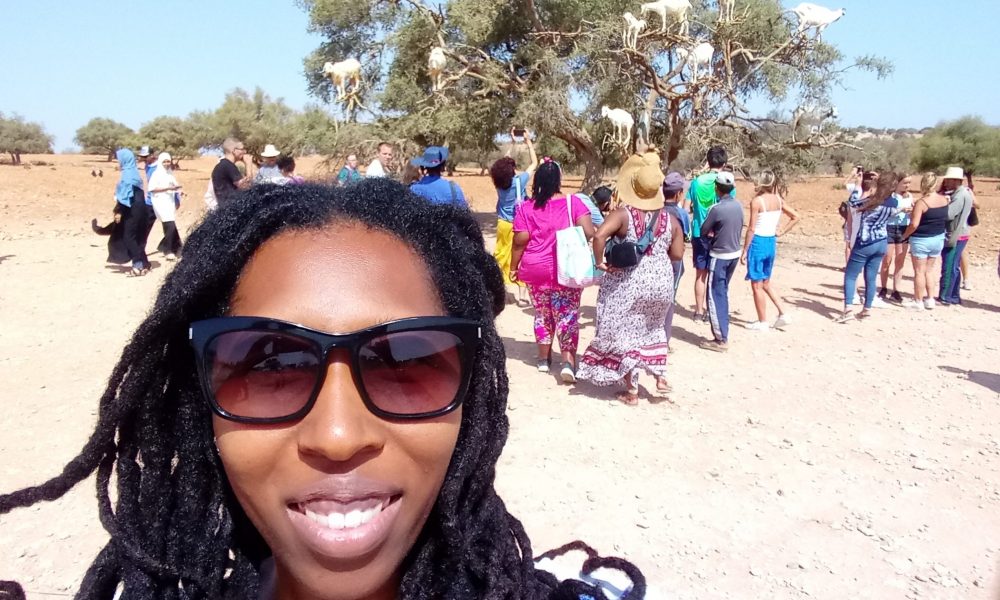 Today we'd like to introduce you to Cindy Bonaparte.
Thanks for sharing your story with us Cindy. So, let's start at the beginning and we can move on from there.
I first became interested in Reiki for personal healing after becoming burned out from my first job as a union organizer. Before I quit, I started going to therapy as I was struggling to cope and in 2008 diagnosed with Anxiety and Depression.
In wanting to heal my own mental health, and physical health holistically, I revisited the practice of laying of the hands, a gift that my elders acknowledged within me at the age of five. That is why Reiki, a subtly powerful hands based healing method was the first modality I felt drawn to. I was fortunate to find an excellent teacher who imparted years of experience and principals that set the building blocks in my energy healing practice.
During the span of about a decade, my 20s were spent trying different healing modalities, changing my diet, learning herbalism, traveling and learning abroad, then coming back to L.A. to work, and repeat. I became a Reiki Practitioner in Los Angeles, first then a certified massage therapist. I studied Ayurvedic Healing Philosophy independently and found teachers both formally and informally along the way. Wanting to focus on women, I became interested in supporting women during pregnancy and postpartum. My mother in early 2016 called me out of the blue and offered to support me in becoming trained as a doula since she thought we should have one in the family.
I trained to become a Full Circle Doula with the International Center for Traditional Childbearing, an organization that was dedicated to Black maternal and infant care and that year also completed my Reiki Master training. Following this training, I began serious apprenticeships with Marcia Lopez of Women's True Healing for Vaginal Steaming, Shamanic Yoni Steam Healing Practitioner, and True Healing Uterine & Abdominal therapy. This is where my work began to take shape centering womb healing for Black women and Women of Color as a Womb Doula.
Overall, has it been relatively smooth? If not, what were some of the struggles along the way?
Well, there were many struggles, bumpy roads. Of course, my mental health was a huge challenge. I was underemployed from 2008 for quite a few years not knowing where rent money would come from each month, which alone was stressful. I checked into a depression study twice to get a financial boost, and always felt on the edge. One study actually paid my way through massage therapy school, which then allowed me to start getting some footing. I realized I had to be fully committed to my own healing and studying if I would do this as a life's work and eventually support myself. Then the healers seemed to walk out of the woodwork.
After an acupuncture session another client asked if I did healing work. At the time, I had no training and instantly replied, "No," and gave a look like 'why would you ask something like that?' She probed me further and instantly made me wonder can she "see" the healing hands I do absolutely nothing with? I ended up in her Topanga Canyon sanctuary on a Full Moonlit Fall Equinox (she had a cancellation). She told me it was perfect, but I had no idea what any of it meant, I just wanted to clear my depression. Frankly, it was nothing short of an exorcism of whatever was attached and that left me, a bit shook. Just as she told me, it would get a little better each day as long as I stayed connected spiritually, and that's what happened until one day I didn't feel any of it.
Of course, it seemed each time I would have a health crisis, sometimes landing me in the hospital with gastric or skin infections, another healer and teacher would guide me through. Sometimes having to tend to myself alone, I would test my herbal formulas with a good rate of success. Western Medicine was balanced holistic healing, and curanderos, and beautiful friends and family that came through to help me get to the next post.
These experiences taught me so many important lessons that I take into my work as a Womb Doula and Reiki Teacher. Today I feel in such a good place internally that I'm able to hold steady enough during this pandemic. I felt my business was so scattered up until 2018 when I officially opened my practice in Redondo Beach in Summer of 2018. This was a milestone I felt like so much of my work and obstacles finally got me to a place I can concentrate on growing and expanding. Then my business and those of my friends were impacted by the COVID-19 pandemic. The center with my teacher Marcia Lopez will no longer be there as it could not survive the shutdown.
It is unclear what my private practice will be after this or when we will feel safe enough to receive and offer healing touch again. As we practice physical social distancing for the safety of those most vulnerable, our human need for touch is also made more apparent. My heart is heavy over the transition, and the tragic losses happening across our city, it's tough to hear the grief, anxiety, fear, job loss, and uncertainly, from people I know. Still, I feel grounded and rooted and maintain fulfilling connected relationships with Marcia and the other practitioners. The work will continue.
One of the positive reasons for not yet knowing what my private practice will be is that I am currently reimagining my practice through my graduate studies at Prescott College for a master's degree in Social and Environmental Arts Practice. Integrating Art and Healing arts has so much potential for unique healing and teaching methods in the future, I am excited about this new aspect to the work with the time we have now.
We'd love to hear more about your work and what you are currently focused on. What else should we know?
What I offer is support with vaginal steaming, uterine and abdominal massage, Reiki, and Reiki Trainings that include aspects of womb healing, centering Black Women and Women of Color. I also offer clients support with herbal preparations, lifestyle, and food nourishment, and sometimes offer support as a doula for pregnancy and postpartum. I am probably more known for My Womb Healing Reiki Classes and the Shamanic Yoni Steam Healing service where I facilitate a shamanic journey for clients to connect to their wombs by grounding into the Earth and tapping their spiritual guides and ancestors to hear messages from the womb.
I'm most proud of the community engagement grant awarded by Los Angeles County last year in 2019 where 20 Black and Brown women were able to connect with their wombs on a Shamanic yoni steam journey, and 10 became Reiki I certified who might not otherwise have had access. It was an immeasurably deep experience. The response from the participants really guided me to understand why and how much this work is needed in our communities of color. As a Black woman, I learned so many invaluable lessons and skills from people who were from backgrounds around the world, that I will hold dear forever. Seven or eight years ago, I could not find anyone directly addressing the spiritual aspects of healing from the daily and generational trauma of racism.
As I began to look deeply into the current Black Maternal Mortality rate where in America, a black mother is 3-4x more likely to die giving birth in a hospital than white mothers. This holds steady across class and education levels, where it is now accepted that the gap is due to racial bias. The students who took the trainings in 2019 were grateful to feel safe and learn Reiki from a someone who looked like them and understood where they were coming from. They felt free and safe to express their pain without someone reinterpreting their experiences for them, or just not getting the energy that comes from a common understanding to accompany deep compassion.
There is a sacredness to specifically addressing the trauma racism, and finding the joy after the trauma with whatever healing technologies we have access to. I think by acknowledging and affirming this need, by executing healing events that uphold group specific privacy, as needed is what sets my work apart.
Moving forward, I'm cocooning my private practice, working on integrating visual arts, writing arts and studio practice into the healing work in some participatory fashion. Let's see where that takes the business through and beyond this pandemic.
Any shoutouts? Who else deserves credit in this story – who has played a meaningful role?
There is a long list of people who have supported me but these two played major roles in what brought my work to what it is today since I officially opened in 2018.
Marcia Lopez founder of Women's True Healing, an incredible womb healer has been a huge cheerleader, supporter, and teacher. I think I told her during her Women's True Healing uterine massage abdominal therapy training that her class was better than Hogwarts! Truly a being I am grateful to have learned from and share a hugely fulfilling relationship. She was always pushing me, even to do this interview when I first had reservations. After my vaginal steaming case studies, we laugh about it today, but I was totally afraid of her. I missed something on one of my cases and she made me do another one. I was sure she wouldn't work with me again and was just grateful for the time I had. So I was surprised when she asked me to take her Shamanic Yoni Steam Healing training. And she guided me to opening up shop. I admire her commitment as a Practitioner who is serious about the safety and integrity with the practice of vaginal steaming in particular, but in general which is why I wanted to train with her.
Brandi Jordan Baby/Parenting Expert is another mentor who invited me on her business retreat in Morocco to support women in business at a time I didn't feel like I was "ready" for such an opportunity. She helped cut through a lot of the b.s. and imposter syndrome to get clarity on how to think about my business, my value, and presence on social media. There was a huge shift in people noticing my work since the retreat and I owe mention and more as I cherish all of her supportive energy along the way.
Contact Info:
Image Credit:
Elain Raif (Massage and Reiki Photos)
Suggest a story: VoyageLA is built on recommendations from the community; it's how we uncover hidden gems, so if you or someone you know deserves recognition please let us know here.