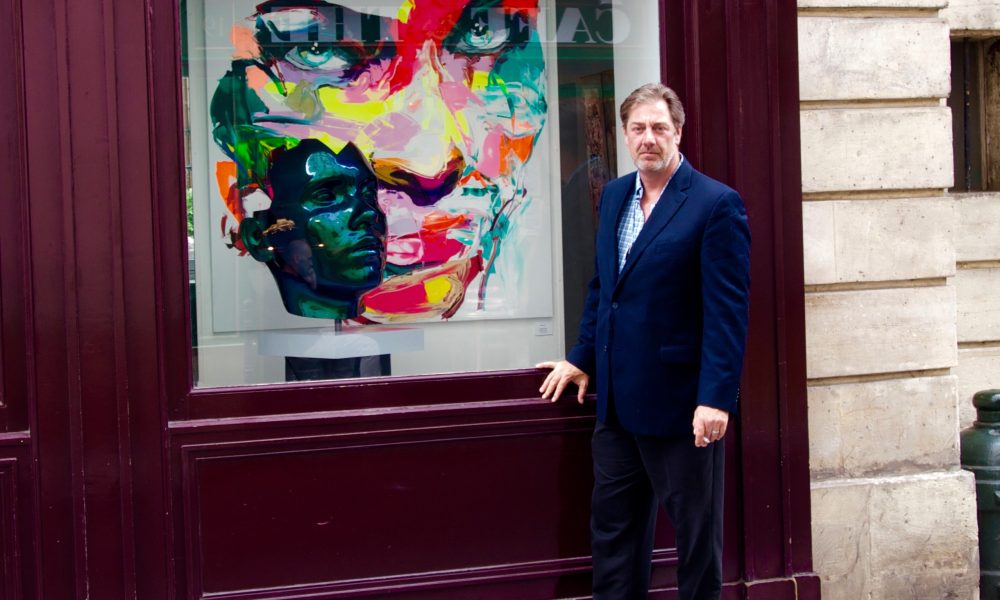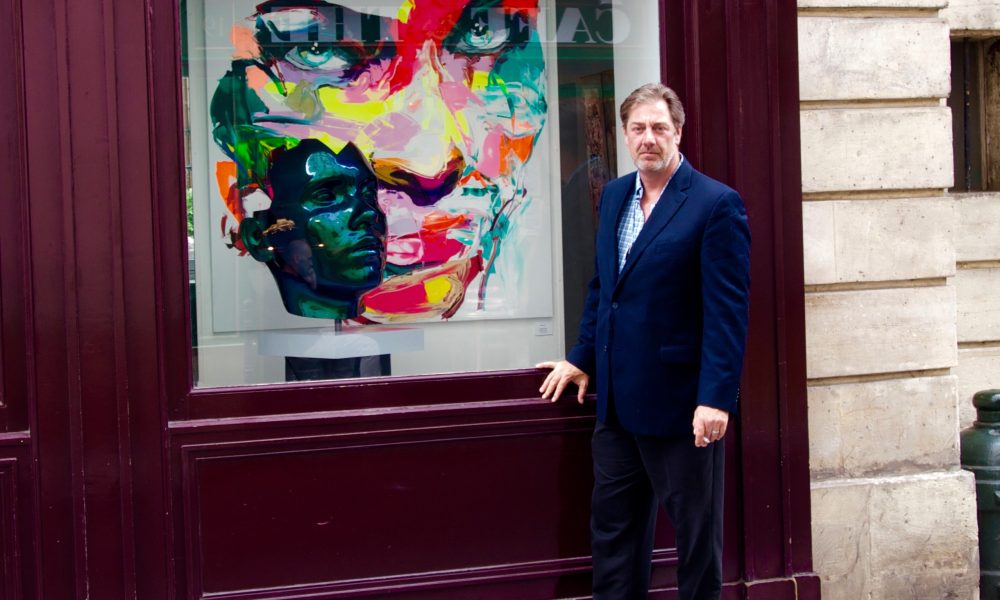 Today we'd like to introduce you to Chuck Wolf.
Chuck, can you briefly walk us through your story – how you started and how you got to where you are today.
As a fine art dealer, starting with where I am today, and looking back to how I started is probably a little long, but somewhere back there I was traveling the country training sales teams how we shoot the Internet off of satellites, which was interesting. Next, I found myself buying internet companies for stock, and collecting options of my own which was all very exciting, in what some might remember as the dot com days.
I was just working a job, or jobs, as it turned out, that would seemingly evaporate right in the middle of the workday. After a series of scrambled resume blasting every few months, I decided I didn't even want to be doing what I was doing, plus there was no safe place to land. So I sold my house in the Midwest, moved to the beach in sunny, warm, Charleston, SC and bought my first art gallery. It was a fairly well know artist that I began representing and I added a few more.
He had a print distribution client list, which I took over and added a few more artists to that mix. Within six months, I started my own space in a new location, and soon after dropped the first gallery. I represented several local artists who had been winning awards and I was lucky to represent their work. I carried a variety of mediums, all originals, from oils and watercolors to photography, pottery, blown glass, pastels and collage. It quickly became a very popular location, and visitors would always return to The Wolf Contemporary Gallery for the quality and variety. I retooled the print distribution business and eventually that part evolved to a consultancy, selling to corporate, like hospitals and insurance companies.
In the same time period, I took over as Vice President for our local gallery association, which did the highly popular Art Walks.
Within the next year, I had the opportunity to take over a much larger gallery space, just a few blocks walking distance to The Wolf, so I did. It was in an old historic building with exposed brick and several "rooms" that I could play with. I named it Charles II, Fine Art after the namesake of Charleston…and myself.
I had been to Art Expo in New York and the Birmingham fair in England, and although Charleston tends to be highly traditional, I felt I could stay within the bounds of the taste and local culture, yet bring some international talent to what was just becoming a national arts destination. I still had a representation of locals, but visitors could also pick up works by international painters from, England, Belgium, Bogota, Germany, Russia, even California and New York. It turned into an amazing space. It was nearly three thousand square feet so we could get some large crowds at openings.
I became President of the gallery association somewhere in there, and sat in on the City's Arts Council. I was also a PR chair. (I did a lot of volunteer work). I ran The Wolf, and Charles II, and went outside the retail spaces running Wolf Galleries Consulting to commercial clients. I represented hundreds of artists over the years and was mounting twelve to fourteen shows per year, which is a lot of wine, and cheese.
All the while I was involved in promoting our thirty-two-gallery association and in fact Charleston itself as a "National Arts Destination", which it was not getting the credit or promotion for that it deserved at the time. But with the city behind us and a lot of good press, and promotion it became known for the visual arts and tourists expected, and received, high quality talent and plenty of high-end galleries.
We can fast forward to the recession, starting in 2008, where the art market took a massive hit that has just in recent years been claimed to have recovered from. I could see sales numbers consecutively going down. My lease on The Wolf had renewed a couple of times but I was on month to month, leaving me contemplating each month whether I should cut some overhead and tuck in around my "big gallery" Charles II, which I did until 2009/2010 when I decided once again, it was time to move to the beach, and regroup. This time it was Manhattan Beach.
It had two little galleries/frame shops, but no arts destination to speak of. I tried to get my small-town mind around figuring out where the art district in L.A. even was. Like all of L.A. newcomers (and it may have taken me longer) I found that the arts scene in L.A. is like L.A. itself, totally decentralized. It's Bergamot Station, It's the Brewery, It's the Santa Monica Airport, It's Santa Fe Studios, The Downtown Gallery Row, The Arts District, it's museum after museum depending on which side of town you're on,Culver City, Venice, Weho, Beverly Hills.
I went from being a known figure with my finger on the pulse of a 100-plus gallery art market, to not being able to put my finger on exactly where, or maybe even what, the art district/scene in L.A. is, or means. I get asked where I might open my next gallery, and I still blow a circuit not being able to answer that.
Early on, I would ask myself if I even want to find a lease on some real estate in L.A. I kind of got used to living at the beach, and not being tied to a physical space. I have curated some group shows, and have had really massive spaces to do that in. I have gone to some huge group show in warehouses and I'm like a kid in a candy shop, just massive, thousands of square feet, two-story candy shops. So the idea of a few hundred square feet and shingle outside that I get tied to as a retail shopkeeper holds less appeal.
The reward for me as a dealer has always been in finding and representing good artists, getting them exposed, and being their voice. It's about getting work seen, and having the ability to say good things about it. That's the tough part for artists; the whole marketing mechanism. Some are exceptional at it, but it's rare. Then from the collector's side, they need someone to connect them to the work. It helps just to be able to do the paper work which artists typically don't navigate well. As a gallerist, which is my background, you really do everything. If I break it down to the elements that I like and am good at, the roles would be curator and dealer.
I love discovering new talent (sometimes just new to me, sometime emerging artists) then getting them greater exposure than they can get themselves. I like connecting collectors to great work as well. So I've really been able to strip down to the two roles, and it has allowed me to take on more artists, as a dealer, and work both short and long term with them and collectors. I'm also able to pick up work to represent that I may like but wouldn't fit in with a gallery mix, which has to have certain chemistry.
I do a little bit of brokering, but it has never had a huge appeal to me. Brokering usually involves helping someone get rid of a piece that they no longer want. Usually this is a piece that plenty of other people would want, like a Warhol, or any Blue Chip name. My efforts in those cases can never help the artists, but I have got to handle some really interesting works.
We're always bombarded by how great it is to pursue your passion, etc. – but we've spoken with enough people to know that it's not always easy. Overall, would you say things have been easy for you?
Years ago I was asked how I get along working with the "artist-personality". What was meant was obviously the flighty, temperamental, strange or eccentric caricature of an "artist", who seemingly seems to operate on another plane of reality. I know who, and what they were referring to, and I have come across them. One of the strengths I have brought to my pursuits, aside from hard work, has been my business mentality. Yes, in many ways that is not the strong suit of the creative personality, yet I have run my businesses based on relationships. I love the movies like Modigliani and Pollack, but in the real world I don't tend to form lasting relationships with the self-destructive drama masters. Although I know plenty, the artists I work for have been decent business people. Some really exceptional. Most have full time careers, and work really hard at what they do. As a dealer, I have to place the right bets, and make investments that show returns, so there is a long list of criteria that have to align to really get promoted. I'm pretty good at it, but there's no perfect formula. I look at a few thousand artists' work per year, and it's tough having to take a pass on so many ideas you like, and it's tough turning down work, or people. For any artist trying to get representation-fine art or otherwise, people will always advise to not take it personally, and that is really true. The no call-back thing is part of the process. Creatives tend to be sensitive, so having a "thick-skin" is not the best advice. Artists can't get in every place they like and the "places" can't take in every artist they like. So I understand the challenges from both sides.
So, let's switch gears a bit and go into the Wolf Fine Art story. Tell us more about the business.
I own The Wolf Fine Art. I'm a dealer and curator working with living artists from around the country and some international talents. I promote work to collectors and mount the occasional show. My main focus is on sales or acquisitions. Eighty percent of my efforts are for living artists, who are working today. So, unlike the perception of a dealer who buys and sells antique paintings or has holdings, whether consigned or owned, of a museum masters and dusty old work in need of skilled restoration, I sell work that is just off the easel of the artist. Some are sought after with long bios and exhibition lists and some are emerging.
That's really just the distinction between "primary" and "secondary markets". Secondary market work can be regionally known and collected, which is often the case, like the "California Contemporaries" up to the internationally known Blue Chip work by names most people know. About 20% of my efforts are in the secondary market. I have a high-ranking web presence in L.A. so I get a lot of calls from people looking to sell collectible work, but I'm very picky.
The secondary market is transactional. I don't have relationships with the sellers in most cases, whereas with the living artists I have worked with them, some for over a decade. With artists under representation I have entire bodies of work and more to come. Not just one-offs. It's exciting to get a call from someone that has a big-name piece, but again I really have to want to spend my time with that image. It's not usually quick, so I'm promoting or working with that piece for a month some times. So, if it's just some old man in a boat smoking a pipe, it doesn't interest me. I'm a visual person, and like a chef's taste buds I like to keep things fresh and new. So, I get a bigger charge out of seeing new works that have just been produced. On top of that I really get to handle work that suits my personal taste. So, a collector can look at my overall portfolio and decide whether they share or value my "collection". They don't have to like every single selection, and shouldn't, but like a good menu it should speak to the taste of the "curator".
To expand on that, if I see a personal collection that is just one big name after another, it's hard to argue that it's not a valuable collection, or that the art is any "good", of course it's all probably "good" but I can tend to wonder if that collector has even the slightest eye for art. It's probably the same in fashion. If you find a table with all big-name designer labels, it's hard to argue the value, or quality. But remove the "labels" and a good eye can tell you what is good and high quality and what is not. Same with wine and a whole list of analogies I suppose. Fine art is no different.
I could say we represent primary market, emerging to established, midrange contemporary artists, but that doesn't provide much real information. Luckily a picture is worth a thousand words so we can show you our taste.
Has luck played a meaningful role in your life and business?
I suppose luck is always a factor. I think risk-taking has played a bigger factor really. I can say that timing has been lucky, and some "deals" have been lucky. I started really four gallery spaces in about three years' time. Each time, I was really taking advantage of an opportunity that presented itself. It was always a huge risk, that I was somehow just ready to take.
With my first gallery, I bought an existing artist and space. The deal was I was on vacation and had seen in the past that there was a gallery for sale and I remembered the name. I popped in and asked the guy about it. He said that "for sale" listing was super old, and he was either going to sell his house or his gallery, after his divorce. Neither were really for sale. That week I bought both, went back home, and quit my job and sold my house. When I went into work a co-worker told me I missed the "big meeting" and they were eliminating the salesforce-which was me. I just shrugged my shoulders- and made my next move. So it was probably total luck, mixed with a healthy amount of risk. As far as bad luck, I have seen many factors that are just beyond my control, from slow seasons to an entire market collapse. Interestingly it's the same in high tech, as in art as in finance. I think you just have to roll with it.
Contact Info:
Getting in touch: VoyageLA is built on recommendations from the community; it's how we uncover hidden gems, so if you know someone who deserves recognition please let us know here.