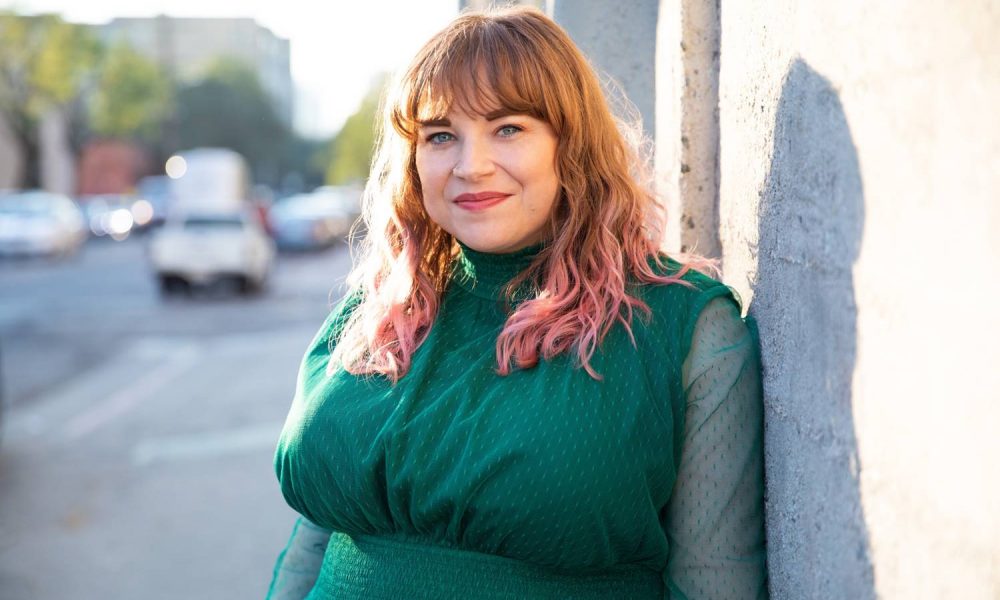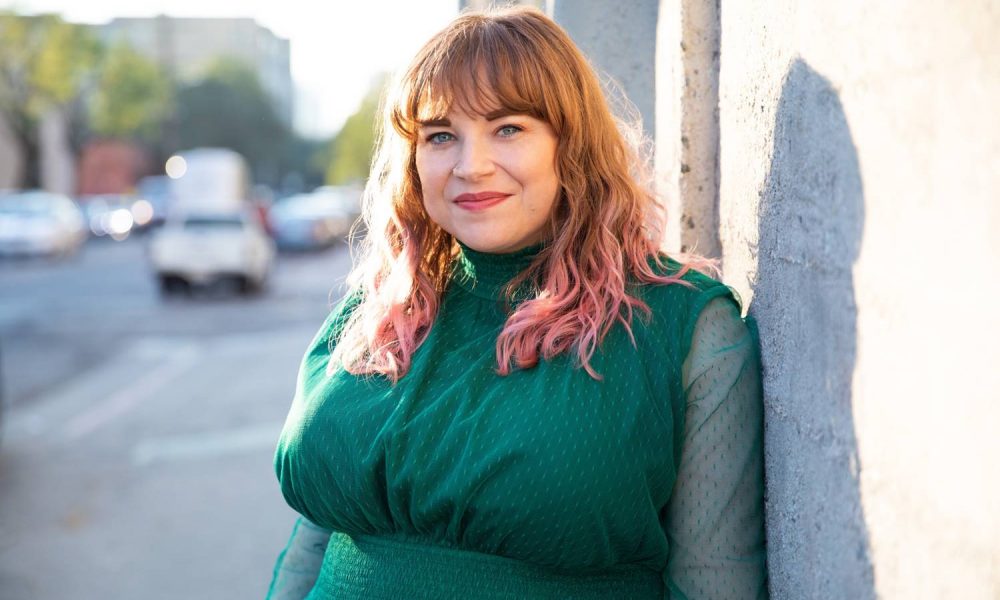 Today we'd like to introduce you to Christy Roberts Berkowitz.
Every artist has a unique story. Can you briefly walk us through yours?
Craft was so prominent in my family, that when I was six years old, my sister, mom, and aunt all went on the "Home Show" to demonstrate their extraordinary devotion to applique and fabric paint. My sister is currently the sewing and textiles judge for the LA County Fair, my niece is the current DIY category judge, and between my mother and I, we hold about 300 LA County Fair blue ribbons, and I, alone, have 3 Best in Shows for everything from photography to tablescaping and Christmas tree decorating. The devotion to craft that I was raised with makes Carol Duvall (look her up, you'll thank me) look like a hobbyist. My mother taught me to draw, play piano, and guitar, and I took painting lessons in the summer for several years. Despite my upbringing, winning a national art contest at five, designing a mural for my middle school at 13, and having my first solo exhibition at 15, it took me until the age of 25 to decide I should be an artist full time. I come from a working-class family. Growing up, my exposure to fine art came through the Renaissance and Baroque work my mom loved and a few museum trips for school. My parents were convinced that people do not make a living making art. Like most working-class artists, I was encouraged to be a graphic designer or maybe a fashion designer. I decided to be a lawyer.
I started interning for various law firms every summer when I was 15 and continued through college. I majored in Philosophy and Religion and planned on being a civil rights attorney and academic. I took the LSAT and applied to law school. It was a few weeks before I had to make a decision about which law school I'd be attending when I was painting a mural in a child's room as a side job, while I worked for a local political non-profit. Here I was painting and a song called "I'm No Heroine" by Ani DiFranco came on my iPod (insert judgment, go ahead) and I just start bawling my eyes out realizing I was about to be secure and reasonable and terribly unhappy if I became an attorney. A few days later, I had asked a musician friend if he was worried about retirement and security – if he was worried he'd still have to work at 80 years old. He said he'd rather do that than spend his whole life wondering what would've happened if he tried.
The following day I quit my job, withdrew from law school, and applied to go back to undergrad to get an art degree. I started grad school immediately following that. I'm not naive and life as an artist isn't exactly what I thought it would be. Notwithstanding the Lilith Fair moment of clarity that inspired it all, the industry of rarefied luxury goods is precarious and tainted, even when it transcends exclusivity to create a cultural record of healing and justice. My sentimental roots feel so far away when I think about my disdain for art world politics, lazy art, and the posturing that seems to be required of artists. But I'll take all of it over wondering what would've happened if I tried. And if at some point, I decide to leave the art world, I'll always have puff paint.
Please tell us about your art.
I consider myself an interdisciplinary conceptual artist. I'm am more committed to ideas and I try to find the best medium for those ideas. I'm currently working in sculpture, video, installation, drawing, photography, performance, experimental music, and writing. In general, I'm interested in the friction, tension, interconnectedness, and healing of the human experience. More specifically, I'm interested in where our political lives bump up against our inner lives. I'm interested in the little moments of perspective shift that can happen when art shows you a new place where the world is either bigger or smaller than you had previously experienced it. I think we're lucky to be living in a time when systemic and structural oppressions are cracking at their foundations and so many people, globally, are exploiting those pressure points, to the benefit of humanity. I want my art to help weaken the foundation of oppression and find points of leverage where people can find and pursue alternative futures. Perhaps that's idealistic in a world where the rarefied object/experience is often rendered useless once it enters the realm of cultural capital. Nevertheless, I try. Sometimes I do it with humor and sometimes I do it with tears, but I always take my art more seriously than I take myself. Art is only as powerful as you let it be, so I try not to stand in its way.
Choosing a creative or artistic path comes with many financial challenges. Any advice for those struggling to focus on their artwork due to financial concerns?
You should have a job. Worrying about making art that will "sell" is a recipe for bad art. It's also like aiming for a moving target. When you were a child, did you ever lose your mom in the grocery store? You're supposed to stay in one place and wait for her to find you. History will find you, you just have to stay consistently good and committed and interested in making YOUR art. You are in charge of your relationship to the market. You can participate as much or as little as you want, but just don't rely on it to make rent. Personally, I don't really worry about the market at all, and instead, rely on institutional support and grants.
Additionally, based on my observations as a 3rd generation Angelino, I have this theory about LA: LA is comprised of zombies, vampires, and food. When you start in the creative industries, you're food. You will either run into vampires, who kill you (this is all metaphor, obviously you don't die, your "career" does) through exploitation (vampires survive by exploiting others), or you just fade out because newer, shinier, younger food shows up everyday. Everyone dies at some point. What you do when you die will determine whether or not you survive LA. If you stay dead and leave LA, you will never know how unbelievably liberating it is to make art after you die. Making art as a zombie is wonderful. You don't have to take "opportunities" from vampires. You don't have to over-commit and underperform, and you don't have to worry about what's going to happen when your external validation extinguishes because it happened… it extinguished and you survived.
You made art, nobody cared and… you lived. You still made art and it was still good and you lived and THAT is the exciting part because THAT is when you get to make art on your terms. You don't have to make desperate, fearful art anymore. You can just be an artist. So my advice? Let yourself die. Get a day job, don't give more than you can, fade away, and learn to have your own relationship to art, independent of external validation. THAT is when you will become more interesting because people with power will always notice the person too irreverent to kiss their ass. Have a job and become an irreverent zombie and you'll be fine. Oh and start a Roth IRA and trade art with your friends so you have something to sell when you're older.
How or where can people see your work? How can people support your work?
Platt and Borstein Galleries
American Jewish University
Opening: March 10th, 2019, 3pm-5pm
ChristyRobertsBerkowitz.com
http://arts.aju.edu/exhibitions/future-exhibitions/
Contact Info:
Image Credit:
Head shot of me by Holly Gable, shot of my performance (with red smoke): Safi Alia Shabaik, shot of me drinking koolaid: Kristen Bradford, the rest "courtesy of the artist"
Getting in touch: VoyageLA is built on recommendations from the community; it's how we uncover hidden gems, so if you know someone who deserves recognition please let us know here.