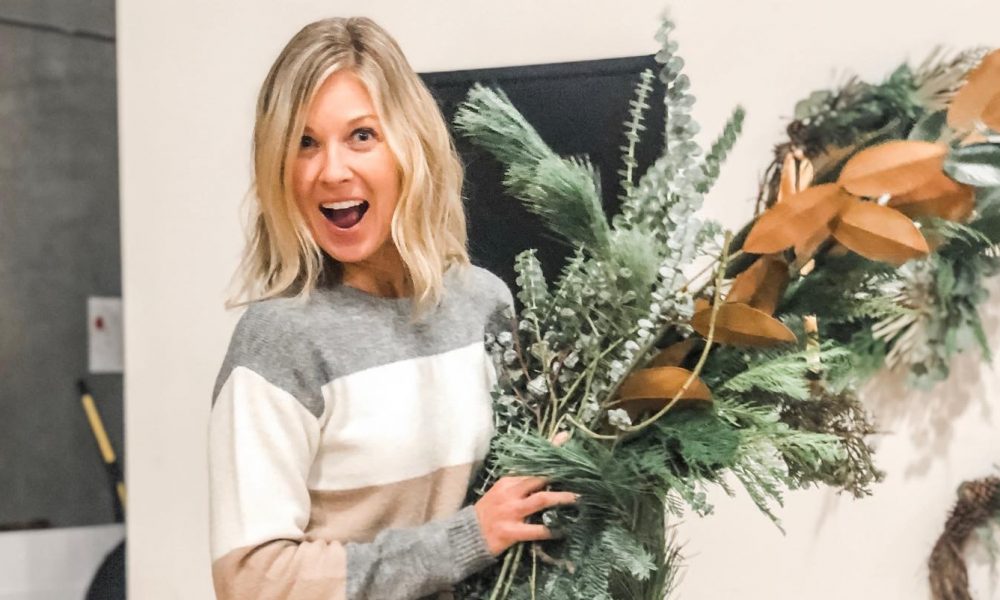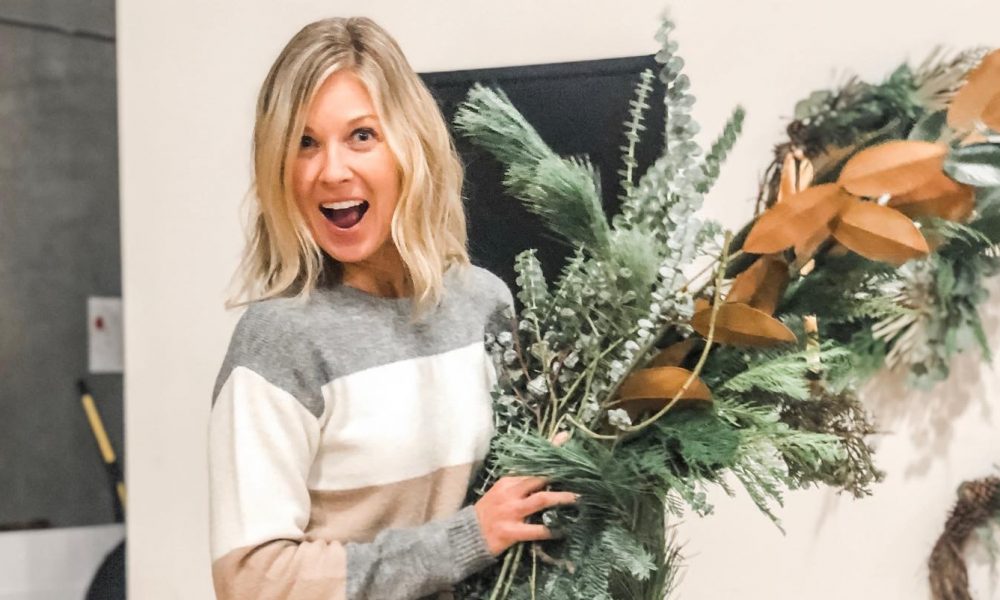 Today we'd like to introduce you to Christy Curtis.
Christy, let's start with your story. We'd love to hear how you got started and how the journey has been so far.
I was the girl who appeared to "have her shit together." Making the best of growing up by living in multiple places throughout childhood, was a dedicated athlete, wore a smile on my face, homecoming queen, ASB president, and more… Little did everyone know there was a vast amount of inner pain, fear, and desperate need to seek approval that carried over from childhood and pivotal times of awkward middle school and high school years vividly alive under my skin. A striving nature to validate, prove and feel worthy, personal meaning, inner connection and acceptance took over my world. I masked it all. Buried emotions by playing competitive sports, exercise, emotional eating, reckless relationships, and more. My upbringing and life overall was truly special, but I stood in my way of deeply experiencing connection and lasting happiness.
The moments that brought me the most joy were being in my body, playing sports or using my athletically skilled talent like a well-oiled machine to "get the job done." An inspirational shift began the moment I experienced "flow state" while running and playing collegiate basketball: a blended harmony of mental and physical skill that was 100% in balance without being hijacked by overriding emotions. That inspiration transformed into alignment the moment I experienced my first yoga class in 1999. To my surprise, there was no more need for competition on the court. The same joy and connection I had while playing basketball evolved into a deep appreciation of being present to my body movement and breath, which was followed by opening up to an unexpected journey of challenging inner healing and spiritual purpose.
I fell in love with the practice of yoga. The more I practiced, the deeper my curiosity grew–pushing and testing physical limits, driven by ego at first, and then, it all came to a standstill during a stressful unfulfilling job, middle of a painful breakup, and my parents divorce when my buried emotional pain and trauma emerged. What I thought I could outrun, resist or numb out to, kept showing up on the yoga mat: a rat race of self-doubting thoughts, harsh inner critic, ego proving drama and more. The mat always showed up to hold space for the bullshit. I began to respect the mat since I was not able to respect myself or my body. The mat didn't judge. It became a safe landing pad to catch my tears, challenge my perspective, test my courage, expand my awareness, and eventually became the best teacher I could have ever asked for–I got to be a student of myself. I became my own teacher–no more outsourcing for the questions of not knowing. Everything I needed to know was already there. All I needed to do was show up and get out of my own way.
I used foundational yogic principles of transformation and healing from the mat and applied them to my own life — life off the mat into a daily practice of yoga and meditation. Life's challenges come to a halt. I was able to transform my relationship with myself in order to heal. And soon thereafter, life turned a 180. I became a yoga instructor, yoga teacher trainer, mindfulness meditation teacher and coach who has been actively creating curriculum and teaching mindfulness and yoga to teens in public high school, educators, adults, and professional athletes throughout Southern California.
I was honored as Capistrano Unified School District High School Teacher of the Year. It's a huge honor and would love for it to be included for others to know there is hope for yoga and mindfulness in schools.
Great, so let's dig a little deeper into the story – has it been an easy path overall and if not, what were the challenges you've had to overcome?
Not even close. I've been a school educator for almost 20 years, juggling multiple other jobs outside of public education at the same time (college professor, published co-author, yoga and mindfulness teacher, program specialist for OCDE, public speaker, retreat leader, and more). I am 40-years old without children or ever being married. I've raised thousands of kids and relive high school everyday with my students. Daily I teach teens and remind fellow adult educators of the lessons never learned or taught by the current educational system that are life changing practices instilled by experiencing yoga and mindfulness meditation. It is the vehicle of self-awareness and self-regulation: a gateway to social emotional development. No one else can write the textbook of our lives– each chapter is ours to write by opening up the power of choice, connection, and compassion for the good of greater humanity.
Being a teacher is one of the most difficult, emotionally and physically exhausting jobs to ever exist on the planet. My job to help educate my students took precedence over my own ability to provide self-care and from there, I began to deteriorate–mentally, emotionally, physically, spiritually. Weight gain, autoimmune disease, depression, fatigue. No matter how much yoga I did or forced myself to do to "feel better", there was something else missing. Low energy levels, stress eating, lack of focus, concentration, anxiety, restless sleep, compassion fatigue, burnout. I had hit rock bottom.
Desperate times call for desperate measures… I took a leap and went to a 10-day silent meditation retreat. This became the first of many retreats over the last ten years. Yoga helped me heal from the inside out–how to treat myself and others, how to breathe, apply movement, concentrate, meditate, and connect to something far greater than "self". I found an interconnection of "Self". But mindfulness meditation guided me into a doorway of my heart that quiets and befriends a turbulent mind, soothes an anxious body, and allows be to be present in a way that does not involve me being in a yoga posture or breathing in a particular way.
Mindfulness meditation and yoga became a bridge to accepting life just as it is. These practices have allowed me to: Be free. Be happy. Find my center.
Alright – so let's talk business. Tell us about Christy Curtis Yoga – what should we know?
Christy Curtis Yoga: Live Free. Be Happy. Find your Center. I specialize in workshops, retreats, and speaking events that combine foundational yoga principles of living consciously connected life on and off the mat with mindfulness meditation practices, and healthy living as guideposts to support others become their own healers in life they are living right now.
I am known for being a teacher; someone who not only teaches but practices what is taught. I teach, guide, and instruct what is known, felt and directly from my heart. I have been fortunate to experience retreats all around the world which is where my deepest healing, learnings, and discoveries occurred. From sitting in silence for 10-days to being in Thailand, the moments are embedded in my soul.
I am most proud of my work as an educator and being on this path has allowed me to bring these practices into the educational system and powerfully impact the lives of youth and fellow educators in need of self-care and stress reduction. Especially with the recently published Gratitude & Mindfulness Meditation Learning Journal I co-authored that focuses on the social-emotional development of educators and students. Because of the inner transformation I made that has brought me joy, peace and deep contentment. Because of this growth, I am now able to hold space for others and provide supportive tools for their personal journey into yoga, mindfulness, and healthy conscious living.
What sets me apart from others? My offerings are unique because I combine a variety of healing modalities in one approach. If we are not free from the suffering caused by our mind (thoughts, emotions and feelings), and fail to be aware of the foundation of body-mind-health, then we will forever be out of alignment and continue to walk through life like auto-pilot zombies or manic anxiety ridden individuals. Being human is challenging. But we are ALL human. I believe when people are consciously aware, are empowered with knowledge on how to take care of their body-mind-spiritual health, then and only then can we create a better world for oneself and humanity at large.
Is there a characteristic or quality that you feel is essential to success?
Being kind. Showing up to the practices of mindfulness meditation and yoga which allow me to constantly grow and learn on a daily basis. Trusting the process of failure and not being defined by fear, judgment by self or others. Living from a place of felt alignment, intuition, while practicing when and how to pause.
Contact Info:
Website: www.christycurtisyoga.com
Email: christycurtisyoga@gmail.com
Instagram: @christycurtisyoga
Facebook: ChristyCurtisYoga
Twitter: @ChristyCYoga
Other: LinkedIn: Christy Curtis

Image Credit:
@paulcook.7pixelphotography
Suggest a story: VoyageLA is built on recommendations from the community; it's how we uncover hidden gems, so if you or someone you know deserves recognition please let us know here.