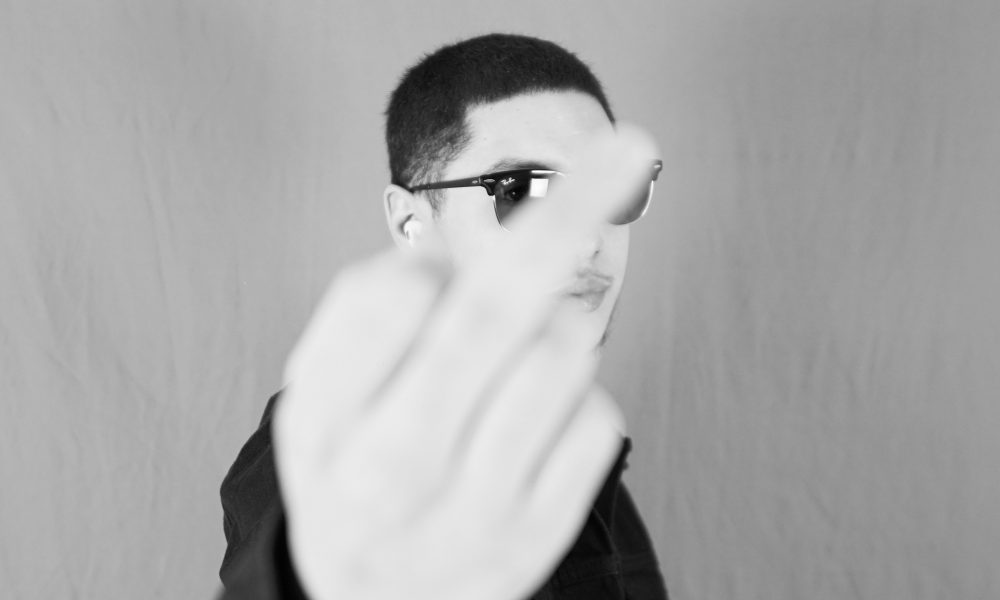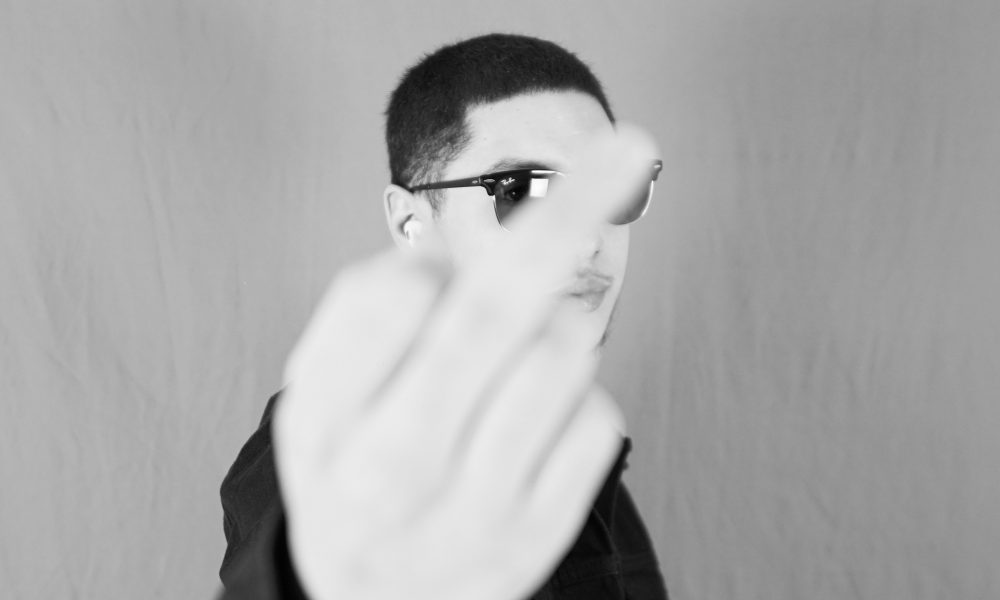 Today we'd like to introduce you to Christopher Martinez.
Christopher, please share your story with us. How did you get to where you are today?
Before I started working in audio, I went to school majoring in Criminal Justice. After two years, dropping classes, and losing motivation in what I was doing, I decided to drop out and pursue something else. That same year my friend gave me a copy of FL Studio and I started to make beats on my parent's old HP laptop.
For two years, I fell into a deep depression. I loved making beats and instrumentals but I still wasn't sold on it somehow becoming my source of income one day. I didn't know what to do with myself, my family wasn't really supporting me either. My mom is from the Dominican Republic, my dad is from Guatemala so a job in music wasn't something they could just normally accept you know? They're both hard workers, so thats what they've always known to be the way to make money.
By June of 2018, about two years in, I felt like I understood most of what it meant to be a beatmaker and how to move in this industry whether I sold beats online or personally sent them out to artists. I'm the type of person who's always open to learning new things and having more skills under my belt. I didn't know how to record or engineer so I thought why not look into it and try to figure it out so I can have a stable income.
At the time, I really liked the work Pierre Bourne was doing. He's a platinum producer, an artist, and he's also a great engineer who even engineers himself. I came across an interview he had and I saw him mention this school called "SAE Institute of Technology" where he learned how to engineer. After that, I did my research and found out there was one right in New York City, just a 40-50 minute train ride away.
When I first got to SAE, I didn't expect to learn a lot of what I came across. I was a beatmaker who was just trying to learn engineering for music to maybe record one artist at a time. But then I realized how audio isn't just about music. It's about sound in general. Whether it be sound effects for apps and video games, sounds for film and tv, recordings being done not only for artists but for actors and musicians and orchestras and bands. There's so much science too is to like that caught me so off guard. I was in there learning equations and how sound travels off walls, objects, and our bodies. In my mind, I was always thinking "When do we get to Pro Tools?".
By the time I graduated, I wasn't the man I was when I first got there. Even while there, my career of choice changed probably 3-4 times. I was a hungry student too, dying for a shot to prove myself. I started interning my third semester in at a Post Production house in Brooklyn. There I met some great mentors who've worked on some pretty amazing projects. After a while, I came to cherish them like family.
I reinforced most of what I strive to do while I was there working as an Audio Engineer and a Post Production Assistant. From Dialogue Editing, Field Recording, Foley, Sound Design, Voiceover and ADR Recording to Mixing for film and Mixing in 5.1 Surround Sound. I basically learned most of what it really takes to work at the highest level.
Then I landed another internship at multi-million dollar studio in Manhattan. There I've come to almost master my sound as an audio engineer in music. I've learned how to use some of the most renown microphones and outboard gear used in studios all over the world. I haven't been there since the Covid-19 lockdown but I know I'll be back eventually.
About a month after that, I landed another job at another top tier Media Service company in NY. They handle a lot of different things for more companies than I can name whether it be for tv, film, or even audiobooks. Turns out they also work on dubbing Pokemon there as well, so you already know I want to get my hands on that someday.
I have a friend who's more like a brother that I work with a lot now too, he's a Director. He's actually worked with people all over the industry creating music videos. I actually got to work on Sound Design for SkinnyFromThe9, Dreamdoll, and DJ Drewski through him. He has plans for films, cartoons, and animes down the road so of course I intend on offering my services to make sure everything sounds tip top.
So now, here I am. All of this experience in all these different routes I never knew existed or that I would take at one point. I'm a one man audio department, but I also have the knowledge and strength to teach those who are willing to learn. Eventually, I plan on becoming a Director myself and having my own engineers who I've trained or who have their own experience to work for me. All in due time of course.
We're always bombarded by how great it is to pursue your passion, etc – but we've spoken with enough people to know that it's not always easy. Overall, would you say things have been easy for you?
Absolutely not.
My first and main struggle was transportation. I'm from New Jersey where driving is the main way of moving around. I don't even have a car now so I rely on uber, taxi, bus, and train. It's always a mix of at least two just to get from point A to point B. Luckily it's usually always to the city so I have an algorithm for that by now. But that doesn't change how pricey it is.
In my last two months of school, I had no money and I was borrowing money from my dad just to be able to finish school. I make more than enough now to handle it but even still I always have to keep a certain amount to make sure I'm always comfortable.
Another struggle was learning to talk and be more social again. I went from being a bedroom producer and having little to no interaction with other people for like two years to getting invited to the Grammy Nomination party by my school and being expected to network and meet people all over the industry. I met maybe six people in 4-5 hours if it was me now, I would've met all of the nominees present and gotten all of their Instagram and LinkedIn accounts.
Outgrowing people. We love who we love. It is what it is. But sometimes you really just have to let go of people to be able to become a better version of yourself. It took a while for me to realize that, but as soon as I did I started to look at it a different way. It's not about completely letting go, it's about knowing who you should and shouldn't have certain conversations with. Not everyone gets it.
My biggest struggle was learning to not say yes to everything. Employers definitely love hearing yes. It's always good to let them know you're capable and open to helping them on anything they need help with. To have them know you've got their back. But if you can't do it, don't say yes and hope you can then you start a larger mess than you can clean up. Know your role, and know your lane.
So, as you know, we're impressed with CM Audio Engineering – tell our readers more, for example what you're most proud of and what sets you apart from others.
My company is a one stop shop Audio Production service. We handle everything. Whether it be for music, film, tv, radio, commercials, or even video games.
We offer services for recording, mixing, and mastering engineering, dialogue editing, foley recording and editing, field recording, sound design, and backgrounds and sound effects.
We're most known for recording engineering and sound design, but we do it all.
I'm most proud of the work ethic and the capability of delivering and being able to have our clients immersed in the final product. If you don't have a "wow" face and smile, we didn't do our job correctly.
What sets up apart from others is the relationships we try to build with our clients. This is for life. We're here to help directors, artists, and musicians bring out the best of themselves and their visions every time.
So, what's next? Any big plans?
Plans for future huh? There's so much left to do.
I guess first is to build our own Production House that'll handle everything we do and offer even more services like designated sets to shoot on site for videos, podcasts, shows, interviews, photoshoots, and more.
We intend to one day offer media and entertainment services of all shapes and sizes on top of what we already do.
I look forward to planning how to build it all from the ground up. Just how I've built myself up from the dirt.
Pricing:
Recording Engineering – $100/HR
Mix Engineering for Music – 2 Track + Vocals – $250 per song, deals for multiple.
Mix Engineering for Music – Instr. Splits + Vocals – $350 per song, deals for multiple.
Sound Design – $300 minimum, negotiable per length of project.
Dialogue Editing – $400 minimum, negotiable per length of project.
Foley Editing – $400 minimum, negotiable per length of project.
Film Mixing – $1000 minimum, negotiable per length of project.
Field Recording – $400 per day, negotiable per length of project.
Contact Info:
Suggest a story: VoyageLA is built on recommendations from the community; it's how we uncover hidden gems, so if you or someone you know deserves recognition please let us know here.