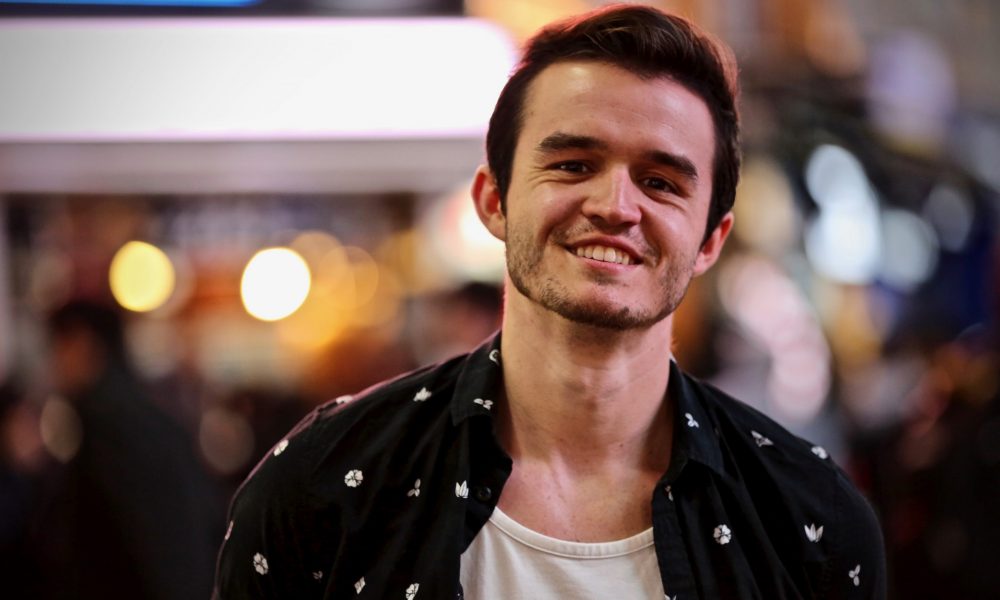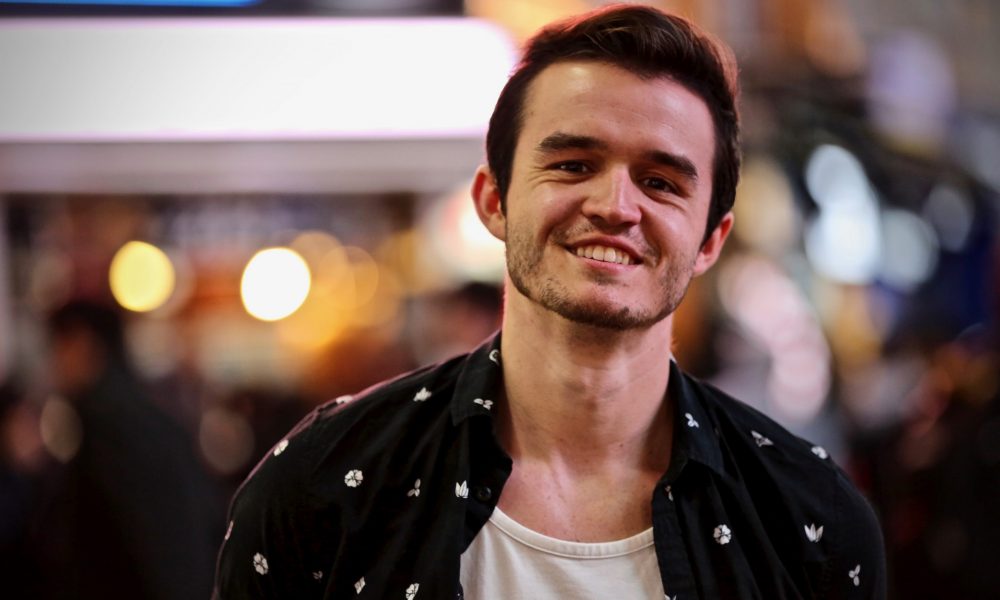 Today we'd like to introduce you to Christian Vilina.
Christian, before we jump into specific questions about your work, why don't you give us some details about you and your story.
I was born in Saint Cloud, Minnesota on May 19th, 1992. My parents, both teachers, had been living in Tokyo, Japan for several years. Once August came around, the school year was beginning, and they brought me to Japan, somewhere I would call, home. I grew up in Tokyo for 14 years with a very artistic family. I became interested in performing at a very young age, being the youngest in the family it must have been my way to vie for attention. I would lip-sync to Disney songs in my living room while my family ate dinner, and would create characters/accents during class, in attempts to make my classmates laugh. After 14 years my family and I moved to Minnesota to be closer to our relatives. Minnesota was far different than I could have imagined, the culture shock was at times overwhelming.
It was a drastic change, especially at 14 years old. We stayed in Minnesota for three years where I was active in theater, doing both backstage and onstage work. After three years, we decided to move back to Tokyo, where I ultimately completed High School. I studied at Academy of Art University in San Francisco, where I received a BFA in acting. I loved being a young twenty-something in the middle of San Francisco, the energy was enticing, scary, and took me on an unforgettable journey. Once I graduated from college, I did what a lot of actors do…moved to the city of angels (que Thirty Seconds To Mars). I am entering my fourth year of living here, where I now work at Identity School of Acting. I am blessed to be a student of the school as well. I have worked diligently to create a life where I can do what I love for a living. I spend my free time writing, acting, singing, and swing dancing. Even though I have been here for four years, it feels like this is simply the beginning, the possibilities are endless, and I'm so grateful for this journey.
Has it been a smooth road?
The road is never smooth, however, there is beauty in the moments in which you have to find the strength to continue. I never think it's a good idea to attempt to be positive all the time, I believe that is unrealistic. What is important, is to have empathy and perspective. In a city with so many different kinds of people, priorities, goals, and ambitions, it is impossible for everything to be smooth. The advice I give people is to be young at heart (que Jimmy Durante) because when I was nine, I wanted to become an actor. Whenever I'm feeling like things are getting tough, I talk to my nine-year-old self.Without fail, that bright-eyed kid thinks that I have the whole world at my fingertips, I live in an amazing city, I get to do what I love, and I get to eat ice cream at 9 am without judgment if that's what I choose to do. Your nine-year-old self thinks whatever you are doing is the coolest thing in the world, and that is something we have to remember as we're moving along in our journey. With empathy and perspective, we have the opportunity to live life with understanding for everyone's feelings, and that realization has been such a blessing. In our attempt to create a career, we have to remember to have imagination, to have wonder, and to have FUN.  So when the rain starts to pour, sure you might get a little wet but why get out an umbrella, when you can sing and dance instead.
Please tell us more about your work. What do you do? What do you specialize in? What sets you apart from competition?
I am an actor and a singer. I specialize in singing all types of music, but my greatest strengths and loves are classical, musical theater, and jazz. I grew up in a choir and have a deep appreciation for classical music. My parents are performers who introduced me to musicals such as "West Side Story" and "My Fair Lady." My dad took me to my first jazz bar when I was in the 3rd grade (don't worry, I stuck to my Shirley Temple) and I fell in love with the music. What I believe sets me apart from others is my diversity and approach.
Having grown up in Tokyo, as a Caucasian American, there is no particular "comfort zone" that I have. I don't belong to any place nor location. Since I grew up in such a drastically different place than the United States, I approach situations in a different manner compared to others. I enjoy telling other people's stories through song, film, and theater because growing up in a place where I didn't necessarily fit in, caused me to look at the world with endless possibilities. I gravitated toward performing because I never felt nailed down to one thing, I wanted to tell different stories every chance I could through multiple viewpoints/characters.
Let's touch on your thoughts about our city – what do you like the most and least?
This question always leads me back to "perspective." You can find anything wrong with a place if you choose to. What I love about this city is the history, especially when it comes to the film industry. I love walking on the Warner Bros Studio lot and seeing all the film sets that have been created. As a fan of James Dean and Frank Sinatra, I geek out on knowing that I'm standing in the same house that they had filmed in.  What I would say to someone who is just moving here, is to be yourself and find your pack. The way you find your pack is so simple, do what you love and be around those who make you feel happy for being yourself.
Being surrounded by fellow actors and creative people makes this city worthwhile. I understand that the traffic sucks, I understand that you sometimes don't get that part you wanted, and there are people here that can be a bit too honest (no filter at all). However, find the things that make this city your home, try a new fitness class, go to the library and check out a book, and the best advice I can give is to do things that scare you! The term "scary" should no longer have a negative connotation in your life. Things that scare you should be seen and approached with excitement. I am told constantly at Identity School of Acting, that I am enough, and once you do the things that scare you, you will find that you are far brighter than you could have ever imagined, simply by being you.
Contact Info:

Image Credit:
Gabe Torres (@gabecreates), Cameron Olsen (@cameronzcam), Spencer Selover (@cerlov)
Suggest a story: VoyageLA is built on recommendations from the community; it's how we uncover hidden gems, so if you or someone you know deserves recognition please let us know here.