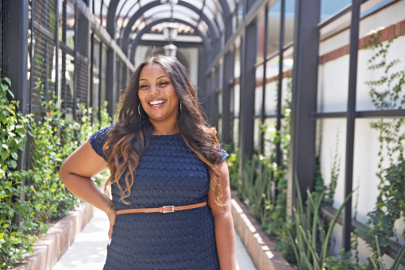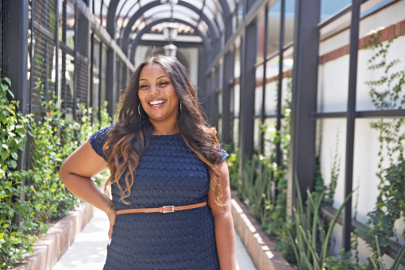 Today we'd like to introduce you to Christa Timil Keyes.
Thanks for sharing your story with us Christa. So, let's start at the beginning, and we can move on from there.
I was raised in a religious single-parent household in South Central Los Angeles. My mom was a teacher and was raising not only me and my brother but three of my cousins as well. I grew up in a tight-knit, albeit dysfunctional at times, loving family.
The neighborhood I grew up in was riddled with poverty, violence, and a host of other issues that all seemed "normal" to me. And although my mother always encouraged us to be whatever we wanted to be, I had no real concept of what life could be like other than just having more money. I was a good student in high school and was accepted to most of the colleges I applied to including Northwestern University where I ultimately decided to attend.
While at NU a new world opened up for me. I experienced how different life could truly be. It was my first extensive opportunity to engage with people from diverse experiences, cultures, socioeconomic statuses and outlooks on life. Attending a university away from home taught me so much, and I was so grateful for the experience. I wanted to give back to my community and wanted to help open their eyes to all that life had to offer, so I majored in Human Development & Psychological Services.
After college, I returned home and began working at a university in student affairs while attending USC and studying Marriage and Family Therapy. However, after actually seeing patients I decided that being a therapist was not my life calling and went back to working in the education system. During the next several years I was laid off from two jobs in education. After the second lay off, I was really frustrated and confused about why God was allowing me to keep losing my job.
I loved teaching and loved the impact I was making on the lives of my students. At the time a friend of mine had her own business and asked for some help with some business tasks and design work (both things she knew I dabbled in from time to time). While helping her, another friend asked for my assistance with some design work for a business she was starting up as well. I jumped at both of the opportunities because I really enjoyed the work.
While helping these two friends, I had the realization that God was pushing me into entrepreneurship. Reluctantly, I started taking classes and doing my own research on business practices, branding, and design. Although initially reluctant, I eventually submitted to God's will and decided to make an official go at it and start Studio Keyes Creative.
While I was in the process of figuring out how to start a business, I had a discussion with a former coworker, and I was just sharing some branding basics with her and how it's important to make intentional decisions in your branding. She was in awe of what I was sharing. She said she wanted to start a business but never really gave thought to her brand. She was just going to share her product online and hoped it would take off. She was so excited to get started, and I helped her brainstorm a few things for her brand strategy, and she was overflowing with gratitude.
It was at this moment that I realized that I knew that helping creative entrepreneurs with their branding was the thing I was meant to do. My initial intention was to just design logos and visual branding elements for small businesses. But I quickly realized that so many people weren't even clear enough on what their brand really was for me to create visual identities that reflected it. Many people needed to do some pre-work, so I started offering brand strategy sessions to help people get clarity about their brand identity.
Has it been a smooth road?
It certainly has not been a smooth road! It took a lot of trial and error to figure everything out in my business, and it's a continuous process. I was initially all over the place with my services. I pretty much did everything anyone was willing to pay me for. I was grossly undercharging for my services because I was scared people wouldn't pay more.
All of this led to a lot of disappointment because I wasn't really designing the things I wanted to design in the way I wanted to design them. I wanted to help small business owners further their business and build legacies through them. I wanted to do more than create one-off logos. I wanted to show small business owners that there was a path to success in their business and that it started with laying a strong foundation through the development of their brand.
All of this really made me doubt that I had what it took to be an entrepreneur. Man, the imposter syndrome was real! I was comparing my low moments to everyone else's highlight reel. I was also feeling very isolated because I didn't know any other online entrepreneurs. My family and friends didn't really understand the feelings I was having. All they saw was that I made pretty logos and if I was so unhappy why didn't I go back into marriage and family therapy. Sigh.
But I knew that there had to be more for me than what I was currently experiencing. I felt like I did all the things I was supposed to do. I got good grades, stayed out of trouble, went to college, got a good job, went to grad school, started a business. But I still didn't have the life I dreamed about. I was discontent.
So, I did what I was taught to do. I prayed. I got focused, and I prayed for clarity in my business. I prayed that God would help me figure out how to make this entrepreneur thing work. And as I prayed and became more diligent in my relationship with Christ things began to change for me.
So let's switch gears a bit and go into the Studio Keyes Creative story. Tell us more about the business.
I started my business Studio Keyes Creative because I had the desire to help small businesses grow. Now I am doing exactly that. I connect entrepreneurs to their audience by leveraging their skills and passion into a clear and cohesive brand through strategy and design. I also help them create sustainable and meaningful businesses by showing them how to use that branding.
I am most proud of the development of my Signature Branding Method. My Signature Branding Method not only walks clients through creating a solid brand strategy to connect with their ideal clients and design a visual identity that supports that strategy, but it is a practical service that teaches them how to use the strategy and visuals in a way that is easy to understand and sustainable.
A brand strategy is a plan for how a brand is perceived. How a brand is perceived determines who buys from it and how much they are willing to pay. My brand strategy sessions include intentional decision making about business values, the problem solved, the type of collaborations accepted, the target audience, the solutions provided and the alternatives, how the services are packaged, revenue goals, unique selling proposition, and their brand story.
All of these things come together to create a brand identity that is reflective of them and attracts the type of attention they want for their business. Next, I design the visual identity to support the strategy. I use a one concept process that allows me to use my research on the psychology of the target audience and my expertise as a designer to create one concept that eliminates overwhelm for my clients and get the results they want.
Finally, I get to the systems. This is where I teach a process to create content that is in-line with the brand and even plan a quarter's worth of content together. Once that plan is in place, I help set up systems so that the process is repeatable. I leave my clients with the resources and know-how to maintain the brand in a sustainable way.
Where do you see your industry going over the next 5-10 years?  Any big shifts, changes, trends, etc?
Over the next 5-10 years, there will be even more online service based entrepreneurs. I dare say the vast majority of small businesses will have some type of online presence.
The world is online, and as smartphones take over the world more and more, businesses will need to communicate with their audience online. Because there will be less opportunity to build relationships with their audience in person, it will be critical to do it online through their branding.
I think small business owners will shy away from design that is just pretty. There will be a shift to being more intentional about their branding just to stay competitive.
Pricing:
Signature Branding Method (Strategy, Design & Systems), $4,000
Essential Branding Suite (Strategy & Design), $2,000
Brand Strategy, $497
Contact Info:
Getting in touch: VoyageLA is built on recommendations from the community; it's how we uncover hidden gems, so if you know someone who deserves recognition please let us know here.