Today we'd like to introduce you to Chris West.
Hi Chris, so excited to have you with us today. What can you tell us about your story?
I got my start in the industry modeling and doing commercials late 2016 in Northern California after graduating college in New Hampshire with a degree in Psychology. Somehow I always knew I wanted to be in front of the camera. After asking and asking around for YEARS, I finally got a lead. A friend who I grew up playing hockey with named Louie Reed had parents who at the time, acted as my industry experts. Carla Reed – Louie's mother, said you have to go see a woman named Lisa Keating and that's when the game changed. Lisa is one of (if not) the best headshot photographers the bay area has ever seen. After making an appointment with Lisa and overcommunicating my wants and needs with her leading up until the appointment, I finally found myself in her studio. I'll never forget her telling me, "I don't know much about modeling, but I know you'll have some great headshots!" She wasn't kidding. The headshots turned out phenomenal. So good, she felt the need to send them to Stars Management in San Francisco, and I signed with my first agency nothing short of one week later.
I started being a mother agent/model scout toward the end of the pandemic. I was in a bad car accident in early 2021 that forced me to really get creative with how I was going to be able to sustain myself at home without being mobile for the next few months while doing something I love. I put two and two together and started a boutique mother agency called To Infinity Management, where I developed, scout, and placed models with agencies. I had been helping friends get signed to agencies for a while so I thought to myself, "I may as well turn this into a business."
Would you say it's been a smooth road, and if not what are some of the biggest challenges you've faced along the way?
The road hasn't been easy at all. Since beginning my journey in the industry in 2018, I lost my last living grandparent, and shortly afterward my dad passed away. While I was coming home from working on a placement in Cape Town, I got a call miraculously while in mid-air saying that he had passed. This by far was the hardest thing I've ever gone through, and only a few knew how it has impacted me to this day. In 2021, I ended a three years long-distance relationship that seemed lovely at the time but didn't really give me the necessary time to grieve and process what I was actually feeling. Late 2021, I also lost my closest Uncle to cancer. He was there for me most when I needed advice that my dad was no longer able to give.
Before finally being able to work full-time as an industry professional, I had to side hustle my tail off. Things like Lyft, brand ambassador work setting up demos in bars and grocery stores just to get by. Understanding it's all a part of the process in building longevity instead of just sitting back and waiting to be discovered really helped me figure out what needed to be done in order to stay afloat in a city where you either sink or swim.
Appreciate you sharing that. What else should we know about what you do?
I am known mostly for being a model here in LA. I am very proud of my work being in front of the camera and working alongside some of the biggest brands in the world; Fabletics, Boohooman, etc and shooting some incredible national commercials, one of which being Old Navy where I got to play hockey, my favorite past time. Having worked abroad the biggest leap of faith, I believe I've taken so far is going to work in South Africa, not once but TWICE. The first trip out there is one that I'll never forget. Before going, I had never been outside of North America.
Africa Is nothing like we've been shown on tv and it is BEAUTIFUL. What wasn't emphasized enough in my opinion, before going though is that there a chance you may not work. Boy, I learned that the hard way, the first trip out there! Working only a handful of times and with the currency exchange rate really was a life lesson on utilizing my strengths and values as a human being. It taught me to be grateful for what I do have because it really doesn't take much to live within your means and make the essentials go a long way.
That being said, there is something extremely exciting about helping people reach their goal of being a working models here in LA and throughout the rest of the world. Having worked in so many markets myself, being able to take the tools, I've learned and connections that have been made to connect others and help them break into the industry turns on a different kind of light inside. Being in front of the camera is great, but being able to give back and help others reach their goals and achieve happiness in their careers just brings everything full circle which is why I started my own agency.
What sets me apart from others is my work ethic. I am constantly doing everything I can to be the best version of myself possible. Read, exercise, meditate, eat a strict and healthy diet, only consume things phsycially and mentally that will attribute to optimal health. I'm a firm believer that you can't do anything under poor health, which is something we as human beings have control over if we decide too. If you want to change the world, change yourself. I surround myself with people who want to succeed and that energy is contagious. I refuse to let discipline and bad habits be a reason why I don't accomplish what I set out to. I know that I am only in competition with myself- however if the person next to me want to take my job, they better be putting the work in on a daily basis because I know I am.
What were you like growing up?
When I was growing up in the bay, I was very low-key. Always marched to the beat of my own drum and was most definitely the square in my circle! I LOVED video games, my Xbox was attached at my hip wherever I went. I would play NHL online until about midnight every night when I got the chance and my mom would be pissed! Especially during school nights. Then on weekends, my nephew would come over and we would get down on 2k tough.
Asking me to go play outside was almost a foreign language. Most of my friends at the time were in the online gaming world and If I wasn't at the rink, you could easily find me with a videogame controller in my hand. Seriously, that Xbox would go with me everywhere. Road trips, flights, wherever I went, so did the system!
I was also into drawing. Believe it or not, I did graffiti for a solid two or three years around age 15-17 and had a pretty well-known name going for myself. My tag was 'Ramen." Climbing on rooftops in Oakland sneaking out at 2am… good times. Until enough was enough ha!
Contact Info: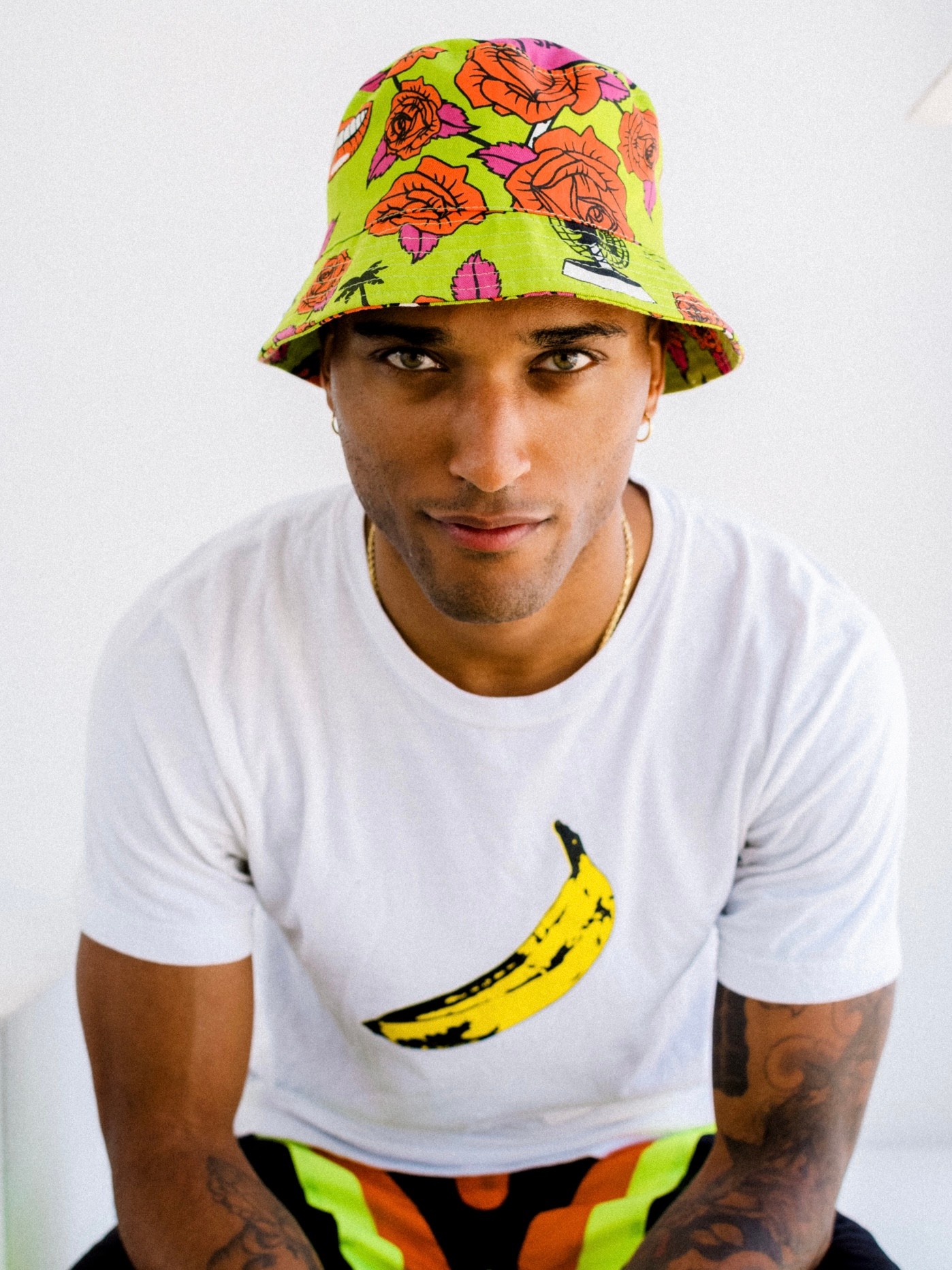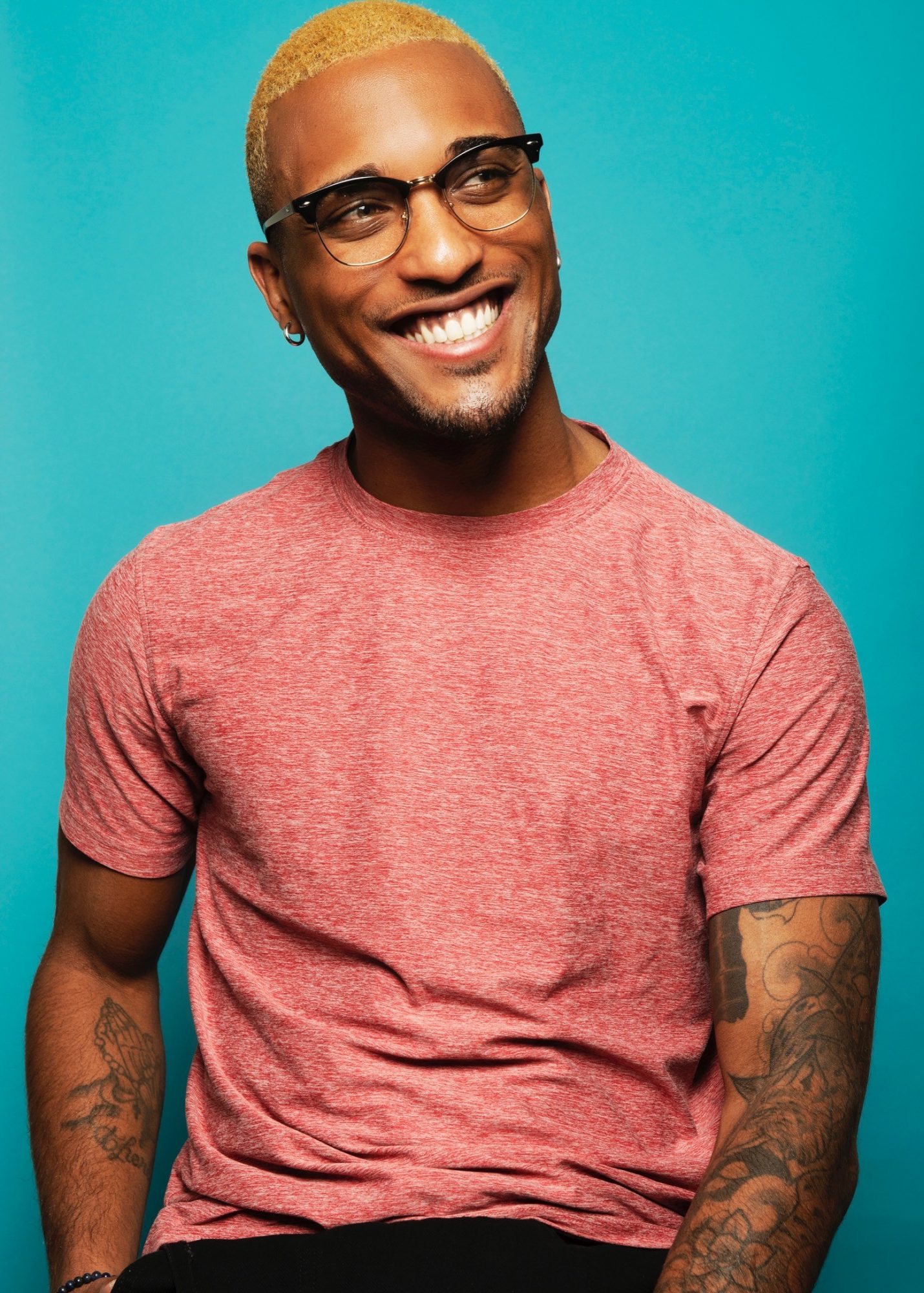 Image Credits
Sarah Mireya Dennis Coronel Brandon Jameson Jessica Gillette Michael Oliver Lover Tomas Kettner
Suggest a Story:
 VoyageLA is built on recommendations from the community; it's how we uncover hidden gems, so if you or someone you know deserves recognition please let us know 
here.