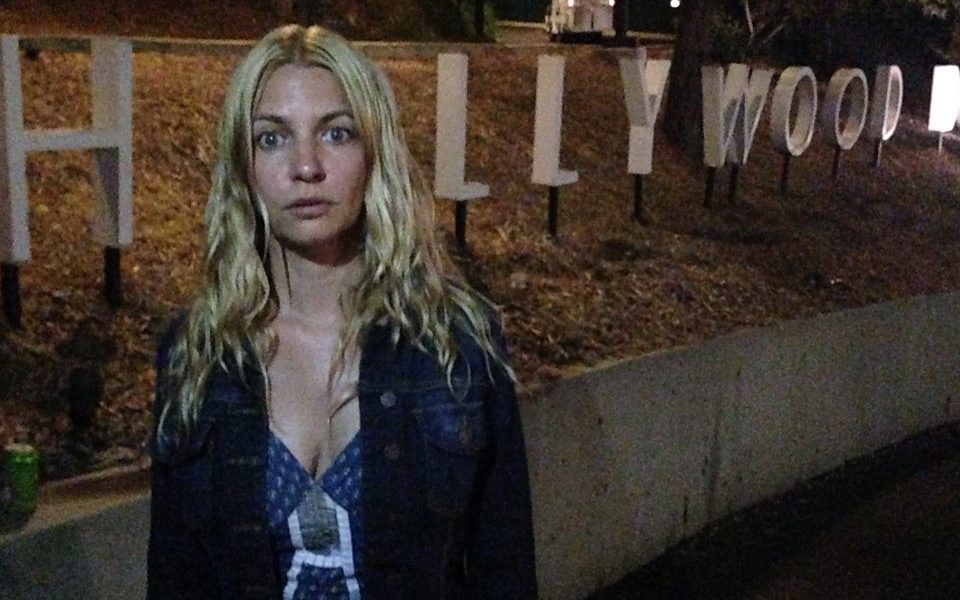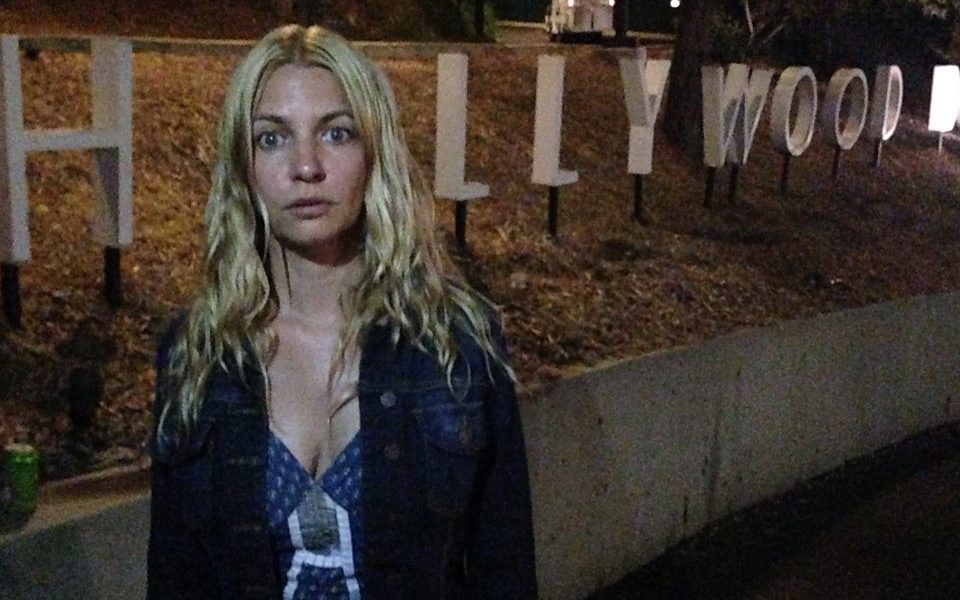 Today we'd like to introduce you to Chloe Taylor.
Chloe, let's start with your story. We'd love to hear how you got started and how the journey has been so far.
I come from an artistic family so I guess I was blessed or doomed depending on your outlook. My parents are both writers, my grandfather was a screenwriter, my grandmother was a costume designer, and my great grandmother was the famous Broadway actress Laurette Taylor. I was born in LA but grew up in the Bay Area. I dropped out of college freshmen year. I was kind of lost and floundering. I was skateboarding, partying, and basically just taking up oxygen.
Eventually I decided to study acting with Jean Shelton in San Francisco. I was soon cast in my first play. The moment I stepped on stage in front of an audience I knew I had found what I wanted to be. I was more comfortable on stage than off. I got my first agent, did a few more plays, some little films, and a handful of commercials. Once I had a few measly accolades I decided to move to LA. My boyfriend at the time was also an actor so we packed up a rickety old U haul with a broken passenger side mirror.
In order for him to be able to change lanes I had to hold the mirror most of the way but we headed for Hollywood. I was pretty sure I would be offered a series as soon as we exited the freeway. I was about to eat a very big plate of humble pie. I was lucky enough to get good representation as soon as I arrived. I auditioned a lot. It was basically my job.
I landed roles here and there and even got a few big paychecks (which I spent immediately) but basically it was a lot of rejection. I had quite a few network test sessions for series regulars all of which were followed by me doing nothing but holding my breath and waiting for the phone to ring. The call would eventually come and I would hear the same morbid words every time.
"Honey, they loved you but they're going to go with a name." I would then throw myself dramatically on the bed and sob. I would also be sure to mark my calendar with the air date of the show so that I could watch it and try to figure out what I had done wrong in the audition. I would watch the actress intently while downing a six pack and say ridiculous things to my boyfriend like, "I don't get it! Is she better than me?!" "No, no, of course not." he'd respond and pat me on the head. It would be years until I truly understood the meaning of the old cliche "It's called Show Business, not Show Art."
Throughout this entire time, I continued to do plays, improv and sketch comedy. I slowly learned to rely less and less on the industry for my happiness. I had famous friends and friends who were still waiting tables and they all seemed equally nuts. One night I was doing a play and LA playwrite Justin Tanner was in the audience. I knew all about him and his days at the Cast Theater. A lot of actors I admired like Laurie Metcalf and French Stewart had been in his plays. He put me in a play and then just kept putting me in all of his plays for the next ten years.
I've also been doing his cult hit web series "Ave 43" for a decade. All of the actors in his company became family to me. Then I started taking screenwriting classes through UCLA extension. I teamed up with another actress named Jennifer Zorbalas and we created an original series called "The Mop and Lucky Files." We cast all of our friends and called in every industry favor that we could. We got veteran network TV director Scott Paulin to direct it because he was married to our then acting coach, the beloved Wendy Phillips.
The show ended up winning lots of festivals, being nominated for an LA Weekly award and was named to the Writer's Guild of America's Hotlist. It recently got picked up for exclusive distribution by Seed and Spark. After I finished two seasons of that I co-wrote, co-produced, and co-directed a film called "A Girl From a Box" with the extremely talented Alxis Ratkevich who is known for directing music videos and celebrity photography. That film is currently in post and we can't wait for it to hit the festivals. I was terrified to direct but it turns out I had picked up a lot along the way during all of those years being an actor.
Directing feels like acting only someone else is saying the words. There is no greater high than giving an actor a note and watching them do it perfectly. It was similar to writing, I realized that writing activates the same wire in my brain as acting but it's better. You aren't at the mercy of other people all the time like you are when you're an actor. I still love acting but sitting in a cutting room or a movie theater and watching a story play out on the screen that started off in your head, in imaginary land, and then there it is in real life! That's pure magic. That's pretty much all I want to do now.
Has it been a smooth road?
A smooth road?! No. Sometimes my road may as well have been paved with broken glass. In most professions, the amount of effort that you put out usually at least somewhat comes back to you. With artistic journeys that is often not the case. My biggest struggle probably hit about ten years ago. In retrospect, I think it was a classic case of actor burnout. A lot of my friends experienced this as well. You get to a certain point where you look around and people your age are buying houses and having babies and doing normal people stuff like that.
Meanwhile, you're sitting in 5:00 pm standstill traffic headed across town for a call back for some stupid product like topical antifungal cream and you're wearing some ridiculous get up like clown makeup or a full bridal gown and you just have to ask yourself "What am I doing with my life?" Once during an audition for one of those cop shows I was doing this big dramatic scene where I was being beaten up, I had tears and snot all over my face, I was definitely doing a decent job, and I glance across the desk at the casting director and she's eating a ham sandwich. I guess what I'm saying is that if you have even a little dignity this town can be tough.
But here's the good news… If that hadn't happened, If I hadn't started to burn out, I never would have started writing and making my own films and I couldn't have done it any earlier. I didn't have the life experience and the industry connections, and writing wise I wasn't jaded enough yet to be able to write comedy. If you keep hitting a wall with an axe, eventually that wall has to come down, there just might be something different than you thought behind the wall.
So, as you know, we're impressed with Filmmaker, Actor, Writer/Director – tell our readers more, for example what you're most proud of as a company and what sets you apart from others.
I guess acting-wise I'm known for playing funny, offbeat characters. With my own scripts/films I think they're known for being quirky.
For instance, in "The Mop and Lucky Files" the cases that they're trying to solve are weird concepts like 'where does the time go?' Or the newest film "A Girl From a Box" (which is currently in post) is a feminist comedy about a sex robot who is looking for just a little more out of life. I'm most proud of using all of my talented friends who are primarily people from Justin Tanner's company. A lot of them are recognizable faces from TV shows but one thing that they all have in common is that they all come from the theater.
In my opinion theater, actors make the best actors even on film because they can just fill up the smallest word or glance with so much color, they are never flat or general. They've always done their homework and they make the most interesting choices.
Let's touch on your thoughts about our city – what do you like the most and least?
I like all of the old Hollywood stuff. I love to go to Musso and Frank, I used to go there with my Grandparents when I was little. I like anything or place that looks and feels old.
Places like Chez Jay, The Dresden, or Pacific Dining Cart. I like all of the diners or anything that makes me feel like I'm in a James Ellroy novel or an old movie. I love the architecture of the houses, the Spanish style and craftsmen. I like that way the southern California sunlight is in the late afternoon/early evening (it isn't your imagination, it's a thing! It's different than other places, I read an article about it). If I remember correctly it has something to do with the pollution but who cares – there's nothing like shooting a scene at "magic hour."
I love seeing roads that we drive down every day in old movies, like when you're watching an old film noir film and all of a sudden you're pointing all excitedly, "They're on Franklin!' It's stupid but there's something comforting about it. I like that people have been coming here for decades and decades with stars in their eyes, all of them walking on the same stars on Hollywood Blvd or looking up at those same silly big white letters.
Most of them will end up with broken hearts and dusty headshots underneath their bed or unsold scripts but I won't dwell on that since the title of this column is "Inspiring Stories." In terms of bars, I love the Frolic Room because it sometimes has a hilarious mix of people. You have the theatergoers from the Pantages next door who just saw Hamilton or whatever, and they're standing there in fur coats and diamonds and then right next to them you have some nefarious character with missing teeth who looks like he just got out of jail.
The thing I like least about our city is the traffic. I hate how two errands in this city can take all day. You shouldn't feel like a soldier who just got back from war if all you did was go to Trader Joes and CVS.
Contact Info:
Getting in touch: VoyageLA is built on recommendations from the community; it's how we uncover hidden gems, so if you know someone who deserves recognition please let us know here.