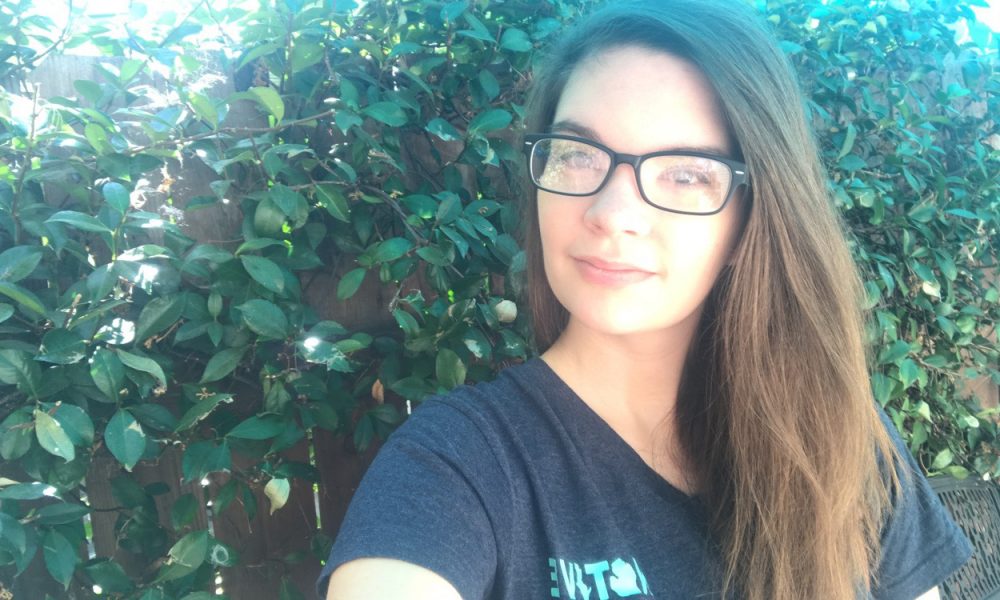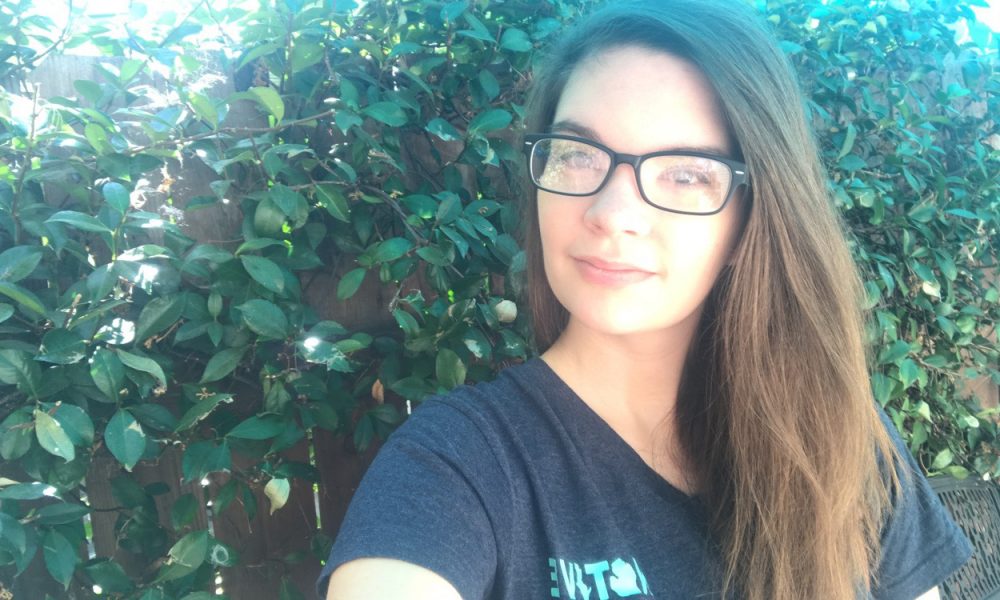 Today we'd like to introduce you to Chloe Stewart.
Chloe, please share your story with us. How did you get to where you are today?
For the past nine months, I have been working at a small studio making an unannounced 10 episode web series, various shorts, and have been freelancing animation, character design, and storyboards. There are two things that have majorly helped me get to where I am today: 1) saying yes to opportunities no matter how terrifying and saying "why the heck not" and 2) Just making friends on Twitter. So far, this strategy of life hasn't failed me yet.
I've always wanted to pursue art as a career, I never even gave myself a backup plan and I just kind of powered through and didn't give the thought of failure even a minute of my time! I went to a small college in Michigan and majored in Digital Media; learning about games, visual development, and basic animation. While in school, I participated in the 24 Hour Animation challenge where teams of students around the country make a short in one day; which was a big jump for me since I didn't really know anybody in my major and hadn't made an animated short before. Without knowing anybody on the team or really how to do anything, I volunteered and luckily for me I met some wonderful and talented people during that challenge which later led to all of us discussing the Big Move out to LA to pursue careers in animation. When plans started to fall through with the group moving out to California, I just had a moment where I just said "why not" and I decided to move out here by myself. I'm not a particularly brave person so even I am still wowed that I was able to move across the country without panicking. To be cheesy, my best visual comparison to my decision making is the scene in Mulan where she gets that burst of courage from the great stone dragon. Moving out here was easily one of the best decisions I've made in my life.
Twitter was also a huge help to getting me where I am now career-wise and I can't recommend being active and positive on social media more. I've been using twitter for years to talk with other artists, keep up with animation trends, and just make friends in general. Before I even moved out to LA, I had been complaining about LA rent prices on twitter. I found my new roommate and somehow I got incredibly lucky that she is super cool and works in animation as well! Move in with a stranger from the internet? Sure, why not. Twitter was also the only reason I have the current studio job I have now! A twitter-friend I had only known online and met when I moved to LA was working at a small VFX studio that was looking to make animated content. He recommended me for a job there to join their storyboard team for a 10 episode web series which later became an opportunity to do some character designs and then work on the final puppet animation. Nine months later and I am still working at that studio on various animated projects doing everything from storyboards to final animation, all because I made a friend on twitter.
Because I've sent a bunch of cat memes on twitter and said yes to fun opportunities that came to me, I've now worked to make a show I am proud of as well as learn new programs and skills on the job from the safety and flexibility of a small studio.
Has it been a smooth road?
I moved out to LA a few months after graduating college so I didn't have much time to sit around and prepare which just seems like it would've been the smart thing to do.
I arrived in August 2017 and didn't find a steady studio job in animation until January 2019. I had been doing some freelance after effects puppets and motion graphics every few months but nothing really substantial until I found the studio I am at now.
Even with my studio job, I still have a day job. Since January 2018, I've worked as a court reporter part-time and it has been a great way to help with my confidence with speaking to strangers as well as paying the bills when things get slow. It's easy for people to think that to be successful as an artist you have to have art as your only job, but sometimes thats just not feasible and thats OK. As long as I still have time to make things I enjoy, having some financial security isn't anything to be ashamed of, which I think can be a common thought for young artists who have the goal to survive purely on their art. Having a day job was something I wasn't too proud of and struggled with for a while but I've learned to look on the positive side, maybe one day I won't need this second job anymore but right now it's not hurting anything.
We'd love to hear more about your work and what you are currently focused on. What else should we know?
Over the years, I've struggled with what to label myself as: character designer, storyboard artist, animator. For the longest time, I focused on character design but I've found a love for boarding and animation too. For my current job I was brought on as a board artist but I got to do a little bit of everything which I absolutely loved. I like to try and learn as much as I can so for now, I am happy to just say I am an artist in animation.
Let's touch on your thoughts about our city – what do you like the most and least?
I live in the Pasadena area and I am in love with how green it is out here. When I think of LA my mind goes to desert and kind of dry colors, but Pasadena looks and sometimes feels a bit like the Midwest with all the colors so it's easy to feel like home out here.
There's not much I can say that I dislike about living out here except that I have to drive to get most places. I would love a city with better trains or public transportation…. being from Michigan aka the car state I am used to driving everywhere, but it's still something that I let myself be grumpy about.
Contact Info:
Suggest a story: VoyageLA is built on recommendations from the community; it's how we uncover hidden gems, so if you or someone you know deserves recognition please let us know here.