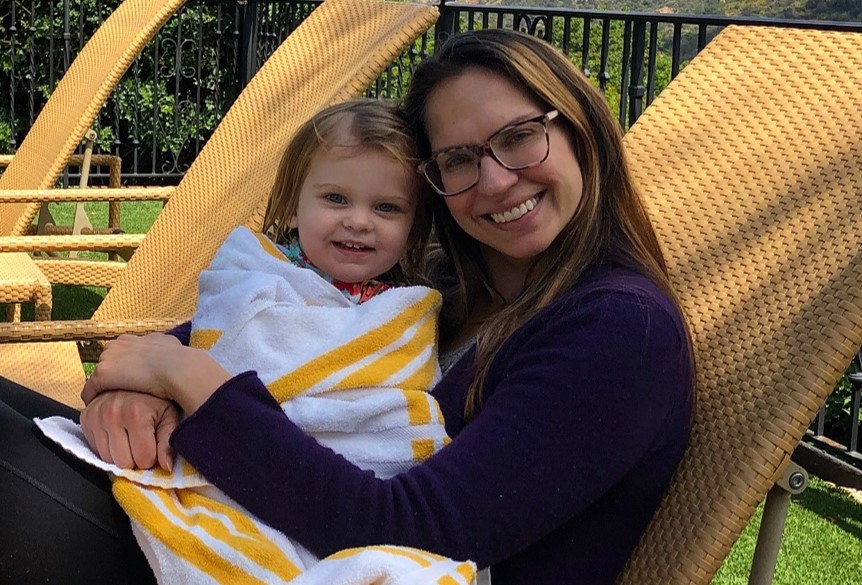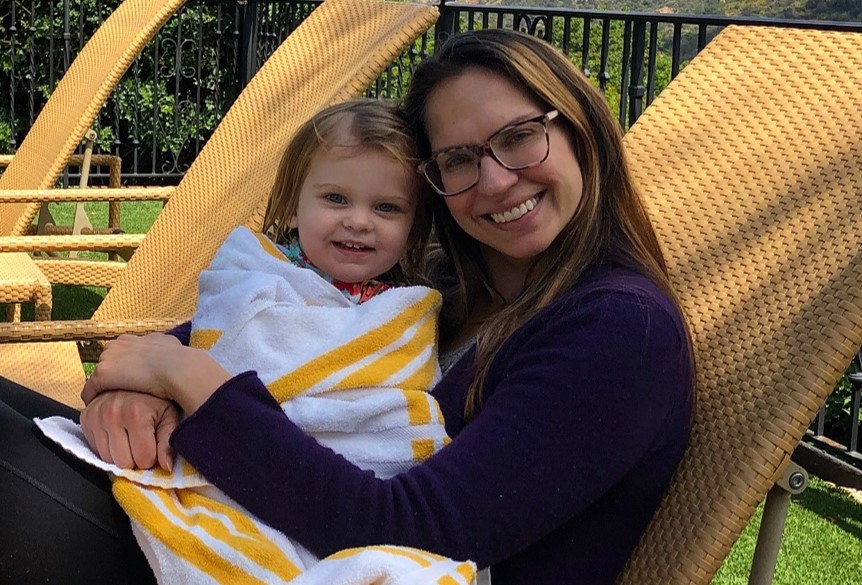 Today we'd like to introduce you to Chloe Peterson.
Chloe, let's start with your story. We'd love to hear how you got started and how the journey has been so far.
My journey has been anything but linear, thus far. I trained at the London Academy of Music and Dramatic Art, so my background is in theater and performance. I consistently struggled with depression, anxiety, and issues of self-worth from a young age. My early twenties were spent quite ill, both physically and mentally, and got me started on what has been an incredible (while also often exhausting and challenging) adventure of self-healing. The ego is loud and wants to win at all costs, it has taken a long time to find ways to quiet the not so nice voices that used to constantly barrage me. I began to do yoga and pilates, worked with a nutritionist and homeopath, went to acupuncture and therapy, and really buckled down trying to reclaim my spirit and life. I also happened to meet my husband during this time. It was such a ray of light in an otherwise very dark period. Neither one of us expected to find a life partner at such a young age but having his support and love for the last sixteen years has been one of the greatest blessings of my life.
A dancer friend was getting certified as a pilates instructor and asked if I would be her guinea pig. After seeing incredible changes in my own body and outlook, I decided to get certified to teach as well. All throughout this period, I was auditioning around town and working with a talented company called the Elephant Theatre Company (which unfortunately no longer exists). After getting my pilates certification (from Sheppard Method Pilates), I started working at a fantastic studio in Santa Monica called Pilates Place. I've been at this studio now for five years and I also teach privately in people's homes. After gaining more and more clients, it became challenging to balance my acting with teaching. And after having my daughter two years ago, it became almost impossible. So my relationship with my art has shifted and I've begun to focus more on writing and directing and finding opportunities that help me grow but work with my current schedule. It brings me great joy to work with people of all ages and athletic abilities. I currently have clients that range in age from 14 to 94. Often people come to pilates because they are in pain or recuperating from surgeries. You have to meet each client where they are that day and it never gets boring. After struggling with my own health and well being for so long, it's deeply satisfying to help someone feel strong and capable in their skin.
We're always bombarded by how great it is to pursue your passion, etc – but we've spoken with enough people to know that it's not always easy. Overall, would you say things have been easy for you?
It has not been the smoothest road, although certain parts fell into place quite naturally (like getting hired right after my certification). I think anyone who works in two fields will tell you it's a challenge to balance the two. Then add in a family and it just really becomes a glorious mess. That's what I've decided to see it as at least. The truth is, I am deeply fortunate to have a career in the fitness industry, that supports me personally and financially while also allowing me to choose my own schedule and take on creative projects.
When you have major depression, the road can get bumpy at any time. That's just the reality; there are good days and difficult days. I'm a huge advocate for speaking the truth, taking any stigma away from mental illness that I can, and living my life from a space of service and creation. There's a writer named Matt Haig whom I just adore; he gets depression and anxiety like no one else. He's written some things that I cling to. If you're reading this and currently struggling, I implore you to look up his stuff. One thing he wrote that is seared in my mind is, "Don't believe your lowest feelings. You will enjoy things you don't realize you will enjoy. Stay alive for the people you will be. They will thank you." My mental health has by far been my greatest challenge and there's no easy fix for that. It has taken years of therapy, medications (sometimes on and sometimes off), proper diet, exercise, adequate sleep (which completely goes out the window when you have a baby), immense support from my husband and family, along with plain and pure time to accept and learn about how to live (and most importantly thrive) with a mental illness. For a very long time, I felt held hostage by it and completely defined by what I was missing out on because of it. I can say that while I still struggle, I have come to terms with my journey and see that my feelings and experiences do not define me. At twenty, overweight and wishing to crawl into the earth, I never would have believed I was about to meet the love of my life. That I would have the most magical little girl who brings me more joy than I can contain, but also asks more of me than I ever thought was possible to give. I used to really obsess over some clear path to "success" but for the vast majority, life just doesn't work that way.
Becoming a pilates instructor enriched my life tremendously, but I also had to face some difficult truths in the process. My acting was no longer bringing me the kind of fulfillment it originally had and everything around it had started to feel difficult and stuck. So I took a break from it and while it was painful to do that, it was also the right decision. I've been able to come back to performing with a much fresher, deeper, and open outlook. Becoming a mother has also been the most transformative experience of my life, while also extraordinarily demanding and humbling. It has greatly shifted my priorities in where I place my time and energy. I feel continually in process. There's always more to learn, workshops to take, opportunities to work towards, risks which are worth it as well as moments when it is necessary to slow down and reassess. I've never been business minded. This has not helped me in either of my careers, but I acknowledge that this is where I'm weakest and try to surround myself with those who can help and inspire me to improve on that. Know your worth; ask for what you're worth, and trust that those who seek what you teach will find you.
We'd love to hear more about your work and what you are currently focused on. What else should we know?
Being self-employed has its advantages and disadvantages but I love how it has allowed me to live way outside the box. Empowering men and women to feel fully inhabited in their bodies is incredible. It has been interesting to see more men finding their way to this form of movement (they're always amazed at how challenging it is). Working with pregnant and postpartum women is a personal favorite (I can't stress enough how vital it is to have a strong and healthy pelvic floor), and working with the often pushed aside elderly is a passion of mine. While I adore working with all my clients, I would say I soon became known for working with physical impairments (nerve damage, MS, knee and hip replacements, scoliosis, herniated discs, rheumatoid arthritis, to list a few).
That's also when I started working in people's homes. Some clients aren't able to drive and because in this city there is such an obsession with fitness and diet culture, we tend to neglect a very large and aging population. I also bring a mind and body approach to what I do, which will resonate with some and not with others. What I love about the methodology of pilates is that it requires a certain level of attunement within the body (Joseph Pilates himself called his method "Contrology"). It works on control, breathing, alignment, precision, balance, lengthening, and all whilst strengthening your own unique structure. I use verbal and tactile feedback to ensure proper form in each exercise and the system allows instructors to teach anyone from a true beginner to the most advanced athlete. My goal is to have a client walk away feeling awake and elevated.
I also am currently writing my first play, which is allowing me to create on my own terms. It's an adaptation and I'm currently in the midst of obtaining the rights, so I can't go into detail right now. I never imagined myself writing a show, so it's been a truly pleasant surprise and a real kick in the butt creatively. I didn't realize how much I missed the theater until I dove head first into this project. It has reawakened parts of me that felt quite dormant after having my daughter and it feels wonderful to explore them again. And in addition, I'm helping develop and direct a fellow artist's cabaret show, which we hope to have up and running by the fall in the Bay Area.
What were you like growing up?
I remember wanting to be almost every profession when I was little. I would read up and study a subject and then throw myself into it until I found the next one to get lost in (they truly ran the gamut- archeologist, dolphin trainer, opera singer, midwife, and artist are some that I recall), Acting and the arts was a way to pretend to be anyone and do anything. I've also always loved history and it felt like a way to time travel. I became a Francophile from a very young age and lived there for a year as a teenager. Something that has always been true is that I'm a people person.
I'm fascinated by people's stories, histories, feelings, wounds, etc. and that has served me in both careers. My mother is an actress and acting teacher and I grew up around the most interesting and bohemian group of people. It felt very safe, free, and wild. Music was always playing in our home and I would dress up as a character and sing and dance around, making up stories in my head. I would write letters to my favorite characters from books I adored (my parents were very patient and even encouraging of my creative whims).
Anxiety also started showing up at a young age. I remember crying at camp when I was seven because I knew my parents wouldn't be able to afford to send me to college- not your average seven-year old's worry. My Mom would have to go through the house with me as I watched her lock each door and window. So I would have to say that I was a kind, funny, outgoing, oddball, worry wort kind of kid…and these qualities still describe me today.
Pricing:
Contact Info:
Phone: 323-377-4302
Email: chloepeterson7@yahoo.com
Getting in touch: VoyageLA is built on recommendations from the community; it's how we uncover hidden gems, so if you know someone who deserves recognition please let us know here.