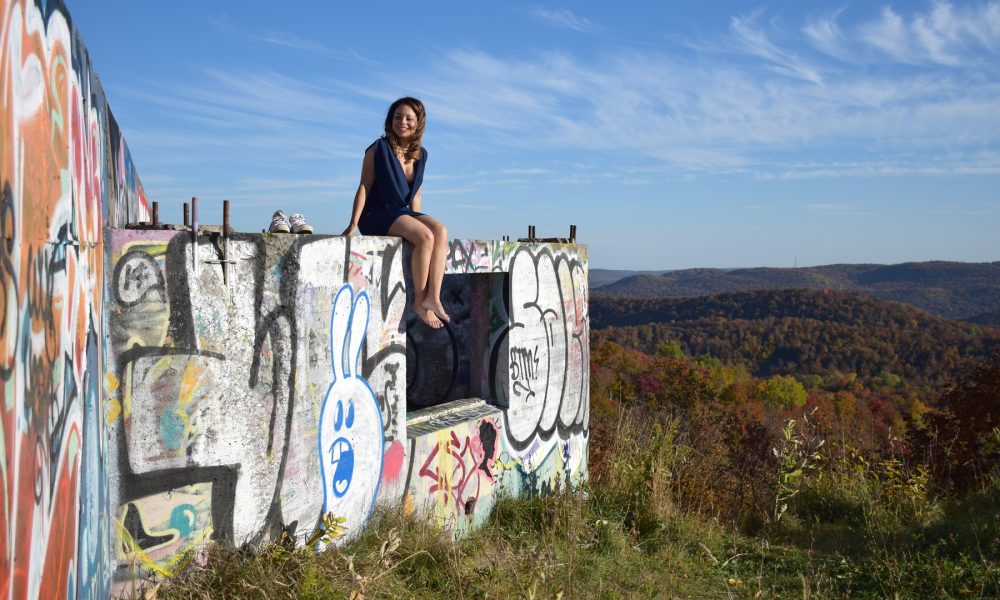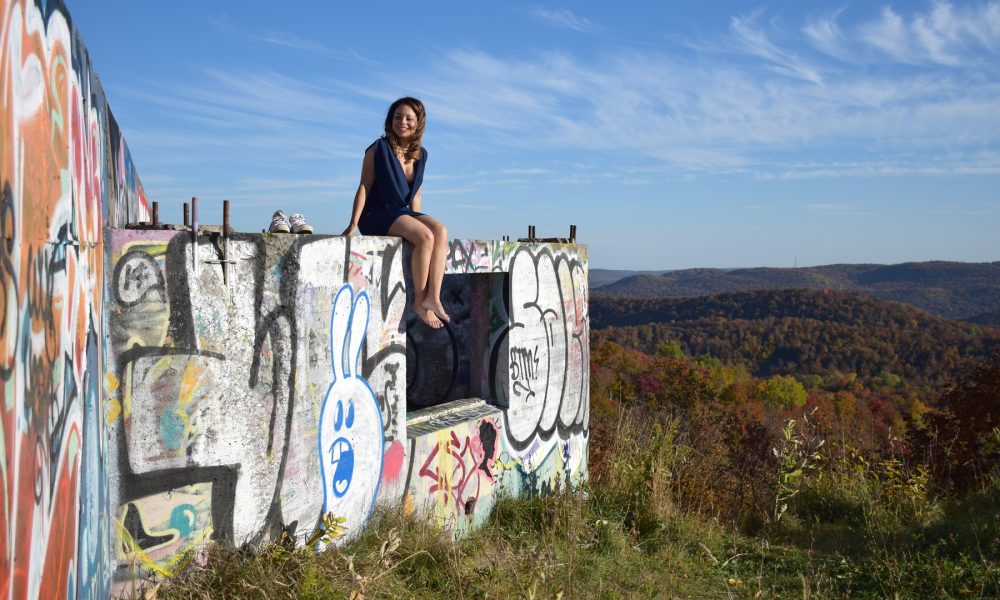 Today we'd like to introduce you to Chloe Bellande.
Chloe, please share your story with us. How did you get to where you are today?
As a child, I was a storyteller and a day-dreamer who often got in trouble in class for being distracted looking out the window instead of listening to the teacher. But I was also praised for my storytelling skills in presentations and in writing. As the years went by, my thirst for knowledge in the film industry kept growing, and I spent most of my twenties attending screenwriting workshops and I eventually wrote and produced a few passion projects which had successful festival runs. It is throughout those experiences that I found my true purpose: storytelling through screenwriting and film editing. In 2016, I moved to Hollywood, CA from my hometown, Montreal, Canada, and never looked back. Throughout a series of epic cinematic plot twists, I started my business as a freelance editor working from home, and I now sold my first screenplay "As The Village Sleeps", currently in post-production with an already promising release.
Great, so let's dig a little deeper into the story – has it been an easy path overall and if not, what were the challenges you've had to overcome?
If you know anything about movies, you'll love the fact that my journey is a 3-act story filled with plot twists climaxing into an epic cinematic ending. I'll spare you all the backstories and go right into the meat and potatoes.
The year was 2014. That was the day I got arrested at the US border and declined entrance into the USA. At the time, I was living in Canada in my hometown, dreaming of moving to Hollywood and becoming a successful filmmaker; so I decided to shoot one of my passion projects with a crew based in New York City, thinking it was a great way to break into the industry. During months, I was traveling from Montreal to NYC over the weekends for pre-production, location scouting and all the way through actual shoot days. On my last trip, when I stopped the US border checkpoint, they questioned my motives as a frequent traveller and that's when the scene turned into an episode of "COPS".
FACT: filming a movie in the United States is considered performing work on the American soil, and consequently, if you do not have a work permit or if you're not a US legal resident, that "work" is considered a federal offense as per the Immigration laws.
Mug shots, fingerprints, intense "good cop bad cop" interrogations, the whole nine yard. After a long night of emotional torture, I was sent back home and told I was declined entrance into the USA indefinitely. My production manager and I had postpone the production to the next day, in case there was a chance I could try crossing the border again… but, instead, I had a CRAZY STUPID idea that might work, and I needed him to trust me. The VERY NEXT MORNING, while the whole production crew was on set in Brooklyn, NY, my Production Manager was pointing his smartphone on the scene to give me a visual on the camera monitor and I was calling the shots remotely. We barely got by, but laboriously wrapped our film that day. Three months later, Will Of Fortune premiered at the Cannes Film Festival's Short Film Corner (non-competitive) and was a Top Finalist for Best Screenplay in 4 other competitions.
But wait…it gets better. At this point in time, I was still considered an "enemy of the States" so I had to find a way to move to Hollywood, legally. And since my border crossing restrictions were an obvious red flag for any US-based employer, no one would hire me remotely or offer a sponsored Visa. The only option I had was really the "Aliens with extraordinary abilities" – which had a 99% chance of failure as it had a detailed list of outstanding eligibility criteria. So I took it as a personal challenge and an opportunity to rise to the occasion. From the very next day and forward, I dedicated every waking hour to my new goal. For every requirement, I made sure I was 1000% better than average. If one of the criteria was winning a nationally-notable award for a screenplay or film, I had won four, and I made sure some of them were from Academy-award qualifying festivals. After a full year checking off that Greencard eligibility list, I sent in my application. I still remember the day I got the letter from the USCIS. As soon as I read the subject line, I was already in tears. "Dear Miss Bellande, your application for the EB-1 Visa has been APPROVED". My so-called felony had been pardoned and I was now on my way to La-La-Land as a US Permanent Resident.
Ready for the grand finale? Cause this is the part where I became who I am today.
Moving to Hollywood came with a series of epic cinematic disasters, from the psycho roommate to the sublet scams and the twists and turns of finding a day job with a flexible schedule allowing me to work on my craft. In the first six months, I had seen the darkest side of La-La-Land, the one that you only see in horror movies. I once had to walk 2 miles at night from skidrow to South Central (where I was living) after I clocked out of a job in the arts district, because I didn't have enough money to take a bus. I took a set back and moved to Miami, FL where I had relatives. During that time off, I decided to re-write one of my old scripts, a werewolf-themed horror movie based on a card game. My new script got me invited to the Screencraft Residency Program in 2017, where myself and 13 other writers were mentored by Hollywood's A-list writers. Die Hard, Hunger Games, Prison Break, Commando, Creed, the retreat was star-studded with the writers of our favorite shows and we had the privilege to discuss our scripts with them while sipping margarita by the beach. After that career boost, I decided it was time for me to give Hollywood another chance. I relocated in North Hollywood and started my business as a video editor while still working my day job. As a side hustle, I was pitching my script in the hopes of getting it produced. Shortly after a successful pitch season, I won a development deal which led me to direct meetings with United Talent Agency, Producers of Netflix shows and even prime time TV writers. But as faith would have it, after a long phase of development, I was "ghosted" for months which at that point I assumed the deal had fell through. In June 2019, I went out for a much-needed drink at the W Hotel in Hollywood, and that's when I met Terry Spears and Kris Young, the producers who greenlighted my script. Few months later, the cast and myself were flown to Oklahoma where we stayed in a HUGE cabin in the woods for the duration of the filming. The whole experience was like a season of The Real World. Imagine 30 people staying in a mansion with no phone service and no Wi-Fi… But we survived! We wrapped the production in October, and based on the producers' international sales rep, the movie should be out sometime in 2020.
In the mists of all those excitements, I also quit my day job right before flying out to Oklahoma, as my editing business became a full time occupation. I guess that 2019 really was my season of wins!
Please tell us more about your work. What do you do? What do you specialize in? What sets you apart from competition?
My main business is video editing. I edit commercials, branded content and full features, but I really want to specialize in movie trailers as this is one of my passions. If you look at my IMDb page, I have won some awards for a movie trailer I cut a few years back, from a short film I produced. Cutting a trailer is really telling a story in less than 2 min. You've got to know exactly what are the key points that will make the audience want to see the movie, and there's an art to it. I treat each of my projects as my own and make sure that the trailer elevates the movie in all forms.
Is there a characteristic or quality that you feel is essential to success?
I have been tested, arrested, robbed, scammed and emotionally challenged, but I fought the temptation of going back to my comfort zone because I knew there was more to my story and I just had to keep turning the pages. So I think the most important thing is being able to trust the process and always find the positive in every situation. There's either a life lesson or an opportunity hidden in every challenge, and if you keep walking in faith, you'll soon enter your season of "wins" and receive all the blessings that were meant to be yours.
Contact Info:

Image Credit:
Courtesy of World Of Dance, NBC Universal
Courtesy of Six Flags, Karina Thévenin
Courtesy of Goldthunder Productions
Courtesy of JigReel Studios
Courtesy of ModaXpress Online
Suggest a story: VoyageLA is built on recommendations from the community; it's how we uncover hidden gems, so if you or someone you know deserves recognition please let us know here.