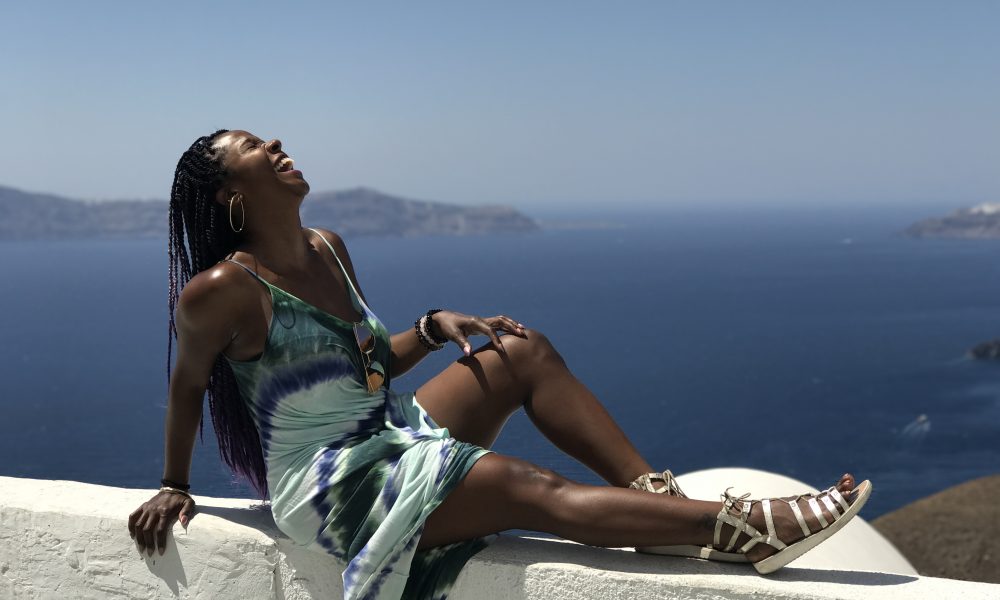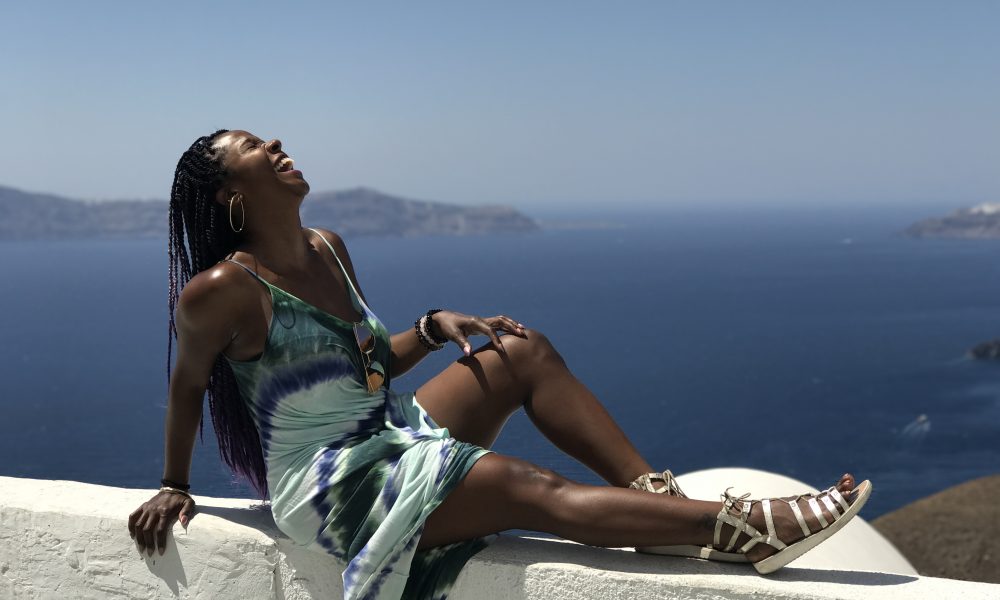 Today we'd like to introduce you to Chivon Parks.
Chivon, can you briefly walk us through your story – how you started and how you got to where you are today.
I'm a born and raised California girl, free-spirit from birth. I've always had to do things my way, and to this day it has not changed. Early on in life, I was very much attuned with otherworldly and metaphysical things. I loved star and moon gazing. Crystals and gems were always in tow, curious about nature and spirits of nature, and I was never afraid of the unknown. I also was a creative, always drawing, writing, dancing, cooking, talking to animals. My world is definitely what I like to call Whimsical Reality. Growing up in a single parent household, though, has it struggles at time, it helped me utilize and sustain my imagination even as an adult. That's probably how I ended up with a career in fashion design.
As I got older, I was seemingly pulled out of the world of mystical and into the world of fashion. I began my career over fifteen years ago in the Fashion industry. Working as a designer for prominent Fashion companies, I even did Fashion Show Production with a LA-based production company. Fashion was my home, I loved all the glitz and glam in the forefront, and all the hard work and organized chaos in the background. I crossed many paths and met many people, but deep down I missed my old world…the magical whimsical one. In truth never truly left it, I muted it more or less. I always ended up daydreaming, talking about astrology, and wanting to make changes to industry that were nothing like what I saw every day. While I worked with so many great women, there was a lack of sisterhood in certain areas. The higher one would climb, the more I saw the strain, the more I realized, this has to stem from a place of lack. Lack of spirit, lack of love, lack of security?
Growing up around strong women, my mother, my grandmother, sister…I wasn't used to these types of behaviors, yes or course we've all been in a place where we need additional validation, even struggled with self-doubt, but observing this made me wonder why, and where it comes from? I felt bad, because I didn't understand why we as women in certain spaces couldn't be fully supportive of each other? I noticed there was always outward projections. In the work environment especially. I'd watch execs just project onto each other, pass the buck of accountability and I knew I was not about to become that in the future, so I turned inward. It was through researching and through personal experience, I saw this type of behavior even outside of the industry, I realized working in an industry that is male dominated, and driven, it's easy to see how women can lose sight of who they are, the voice and the narrative is not coming from them. Add on upbringing and societal constructs, it makes a fine breeding ground for self-doubt and insecurity.
I have always been a very spiritual individual, but, let me tell you having a true spiritual awakening, and understanding the difference between, surface work, and deep-rooted work are two very different things. I really started researching myself. Learning inner workings of my mind and the true nature that is my spirit. I began studying cultural religions, religious belief systems, eastern medicine, holistic medicine, and all things metaphysical, astrology, reiki, numerology. Specifically, the moon and how in turn it has specific effects as the cycles change. I dug deep within and did endless amounts of inner reflection, chakra healing, holistic and metaphysical work. The overall experience was so life-changing, I wondered if other women experienced this sensation, and if not why?
The more I learned the more I wanted to share, and the more people were drawn to me sharing and learning. It started out with the usual friends and family. Having small gatherings and moon watching. extensive conversation. Decorating altars and pulling cards, and I realized I wanted to create a way to share this with more women. So, the journey of Ace of Moons began. After a few years of balancing work, being mentored, endless research, and countless hours building quite an extensive collection of books, and tools, in the Summer of 2018, Ace of Moons was born, and held its first and official "Teach Me How to Goddess workshop." And here we are two years later, still growing.
Overall, has it been relatively smooth? If not, what were some of the struggles along the way?
It's been a "smooth-ish" road. The foundation of Ace of Moons is about self-discovery, learning oneself. Starting a business is very much in the same vein as that. It took some time finding a groove and staying in the pocket. It's a delicate balance of giving enough and not too much. Which can be challenging, especially if one is naturally a giver. Learning the wants and needs of the clientele and meeting them. This can be very demanding, but it is important to keep a finger on the pulse. It's how you anticipate the next move, the next demand, the next shift. Doing this, while maintaining and managing everyday life, plus a full-time job, social life, and my own needs it has its challenges for sure.
Please tell us about Ace of Moons.
Ace of Moons is a unique platform to bring women of all walks of life together in the spirit of finding and understanding their Divine Feminine. Helping women step into the role of creator and full into their Goddess Body. Encouraging, Inspiring, and Empowering women in spirituality, sensuality, confidence, and self-love.
Pre-COVID; I would host monthly Goddess Circles curated around a specific theme, using the moon cycle to build momentum. So, groups of 20-25 women, who would gather online first, work through assignments and build an interactive energy. Then on the day closest to the full or new moon, we would physically gather socially, to participate as a collective in discussing all we have worked on, learned, discovered, and work through our findings together. Guest speakers would come, or movement instructors. My favorite is the February Circles. These are always specific to Yoni Power, understanding the importance of self-intimacy and connecting to your divine feminine. I also make energy enhancing ritual candles, as well as Honey affirmation jars and a full holistic apothecary collection of bath products, room sprays, and body oils are in works…and due to COVID; ONLINE workshops are being developed.
What I am most proud of as a small business is the impact the products have on the women who purchase them, also the profound impact and power of the Goddess Circles and workshops. Rather it be a reading, a workshop, or a candle purchased, I work very hard to make sure every customer's/client's satisfaction has been met.
I strive to make each person not only aware of themselves but aware of how powerful they are when they hold space for themselves and all that they are and how it affects others. You empower when you are empowered, you inspire when you are inspired.
If you had to go back in time and start over, would you have done anything differently?
What would I have done differently? Definitely saved more and invested in myself and the market early on Investing in yourself is paramount. Also encourage more women to step outside of the comfort zone sooner than later, you only end up gaining more wonderful experiences or at least a great story. Time and Energy are indeed currency, making sure those were managed properly and undoubtedly holding space for myself earlier on in life. If I knew then what I know now…but that's the beauty of the growth process.
Pricing:
Goddess Candles $18
Honey Affirmation Jars $15
Contact Info:
Suggest a story: VoyageLA is built on recommendations from the community; it's how we uncover hidden gems, so if you or someone you know deserves recognition please let us know here.