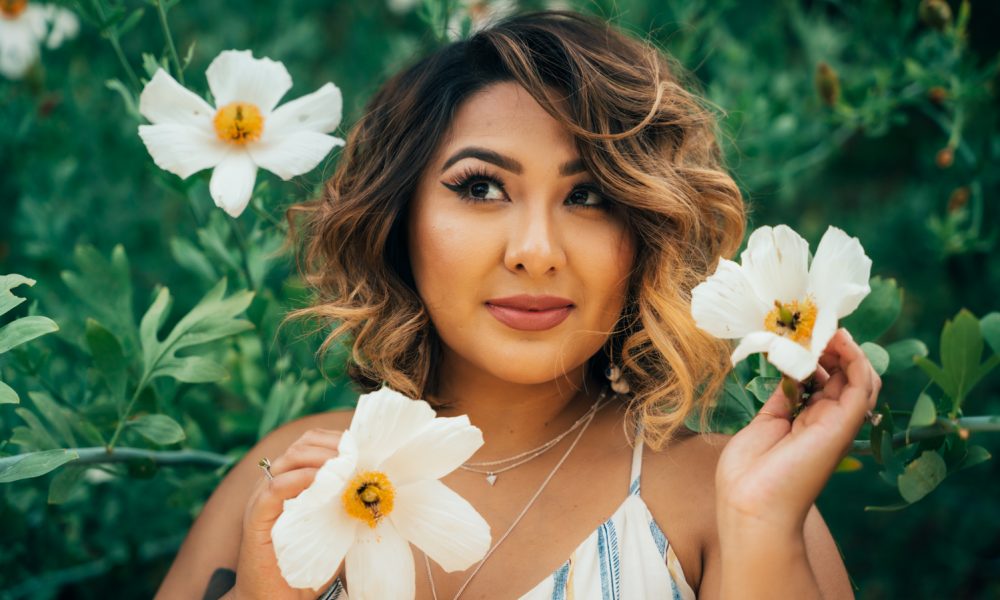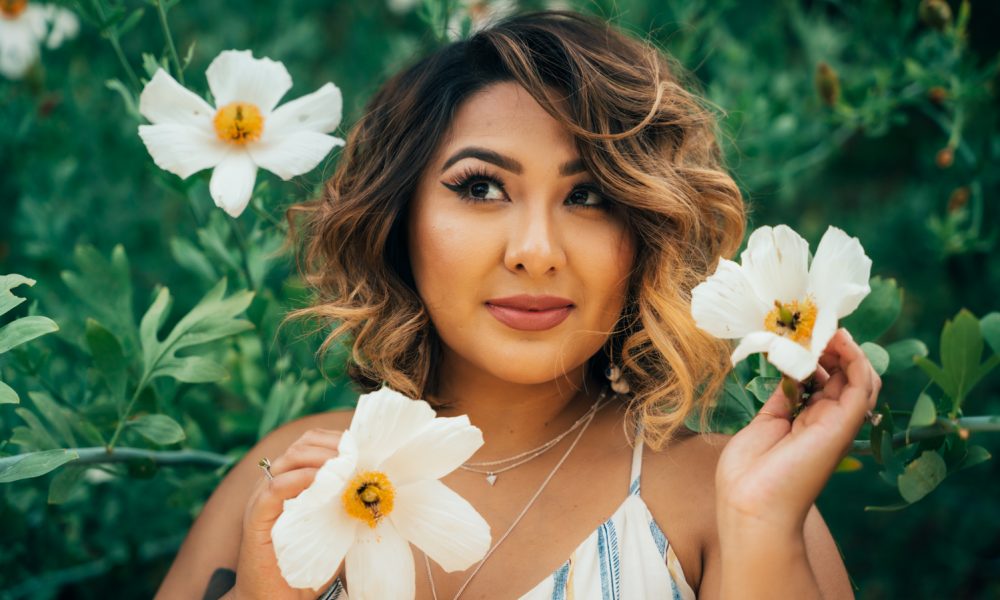 Today we'd like to introduce you to Desirae Ramirez.
Desirae, can you briefly walk us through your story – how you started and how you got to where you are today.
In 2016, I lived in Glendale CA, was recently engaged and working as a creative director, stylist and marketing director for several fast fashion companies.
At that time, I was exposed to the harsh realities of unethical work labors that go on behind the scenes of well known fast fashion brands that are currently today now being sued and exposed for their unlawful behaviors.
While working for these fast fashion brands, I found myself recognizing the unjust ethics and unfair pay that was given to myself and other colleagues. Thus lead me down a road of self-reflection for my own wellness and career choices to become a sustainable ethical consumer and creative director.
To my surprise, the journey to a new career in sustainable fashion skyrocketed on Dec. 29 2016 when I was driving home from work and was followed, hit on my bumper, robbed at knifepoint, stripped and raped on the side of the freeway driving home.
This led me down a road of healing that I could have never prepared for. After 14hours of heavy investigation and constant meetings with detectives, police departments, SART nurses and forensic sketch artist; I received confirmation that my rapist was caught.
One would think that this would be the end of this horrible nightmare from driving home from work to finally making it home safe with my loved ones would all be over but in fact, it was far from it.
I spent an entire year trying to heal from the sexual assault, while also attempting to finish the wedding arrangements that were due to take place seven months after the assault happens to me. Thus led me to being diagnosed with PTSD, panic disorder, anxiety and severe depression.
By February 2017, I resigned from the fast fashion brands I worked with and began getting professional counseling with a rape crisis center in the area. I spent the full year in therapy and preparing to face my assailant in a trial that was set one month after my wedding date (11.23.2017).
I struggled finding work due to my mental health & fear of men, Throughout 2017-2018, I was a freelancer working with small business and churches designing content, brand strategist and social media management under the table or occasionally a small part-time 1099 job here an there as a photographer to get by. I struggled financially and emotionally all 2017-2018 but was fortunate to get by each month with my husband and family's support.
In 2019, I was contacted and offered a full- time position to be the Riverside Area Rape Crisis Center's new Communications Specialist and Executive Assistant to the Executive Director. I was floored with joy and emotion. The irony was this was finally a job where I can have benefits and steady pay but it was also the same rape crisis center that nurtured me to recovery. I was honored for the position, yet, I was extremely nervous because I knew that I would be face to face everyday with the same team members, detectives, nurses and staff that would now be my colleagues and supervisors.
Yet, something in my spirit said to go for it despite my nerves. Needless to say, I fell in love with my job. This also opened doors for me to became a sexual assault activist and advocate too many survivors of sexual assault. I spent a good amount of time at the agency and learned a lot. More importantly, I learned the multiple layers of healing that is needed for pre and post-life of sexual trauma and domestic violence. While being there, I met many activists and attended many conferences that gave me insight on how I can do my part to ignite change in the world for survivors and beyond. My heart grew more and more for social activism each day. I had the honor to heal inward privately but also witness other survivors heal outward.
Then, the creative juices were calling me home. It was August 2019, right before my 27th birthday where I felt my creative impulses pulling me back into the art of photography, designing, styling and directing again. Only this time, I knew I had knowledge of awareness that deserved to be shared but as I was on the cusps of my third year anniversary of my assault, I found myself constantly talking myself out of leaving the agency because I feared not having financial security. That survival mentally was all I knew but I just so badly wanted to step back into that thriving creative world. I wrestled with staying at the agency and wanting to leave to pursue my creative passions every month.
As a survivor, ANY form of trauma can leave a survivor feeling victimized and unsure of themselves or even feeling unworthy. So as I connected with these survivors and we talked, I was keeping to myself silently that everything they were sharing was what was going on in my own head as well. My role at the agency was to be there for the survivors and being as though I was and still am very young in my own healing I would often feel an invisible rope tugging me in opposite directions. One side was to surrender my creative passions and pursue social activism with all I am and the other side of the rope was pulling me towards creative directing and styling for survivors to embody their becoming journey and 'bad-assery!' But I had no idea what to do or how to go about it. I knew I had learned a lot about intersectionality and how they all encompass racial justice, environmentalism, gender equality, equal rights, human trafficking, ethical work environments, status, class, mental health, education, culture, and religion. The list goes on. As I became "WOKE" to everything, I found myself circling back to the career choice I had wanted to pursue in 2016 by working in sustainable fashion.
So here I was, it's 2020 and I am about to suspend my financial stability to pursue a wild shot at opening my own little chicana owned vintage shop (Chingona threads.) At first, it was just a passion project to do because I spent my mornings at the rape crisis center and then my evening sourcing ethically made vintage garments at night.
The momentum started to build and I was thinking to myself… "Hmm, what if I put all the knowledge I have developed as creative director, stylist, photographer and now activist and advocate into the branding of this and educate and connect with survivors about intersectionality and sustainable fashion that does not play into unethical labor onto the garment workers."?
So gradually, I started posting on my personal Instagram information on environmentalism, advocacy, vintage fashion and the conversation on sustainability and intentionality. This led to folks actually encouraging me to go full throttle with my own little business. The concept just started with introducing folks to ethical garments and knowing who and how their clothes were made. Which would then allow me to share the importance of sustainability and intentionality. Acquire what suits you but not what consumes and overwhelms you. That was the early stage motto I shared.
By February 2020, I launched Chingona Threads with a soft opening on Instagram and did not have any major expectations of sales at all. All I wanted to do was get back in the creative field again and educate others by sharing what I have learned along the way. Then to my surprise, right before my fashion photography and styling was starting to take off…. Quarantine/COVID hit LOL and my photography gigs were all canceled.
Now with no steady job and a bunch of vintage clothes all in my closet just hanging there looking beautiful, I grabbed my camera, took some pics and with my trusty iPhone, I began going LIVE every week educating the small following I had about textiles and garment workers needs. I was at home for the first four months of lockdown Going live every Friday night with information to share with my followers and selling off my personal ethically made vintage garments on Poshmark. Once the lockdown lifted, I was able to go out and source for new ethically made and vintage pieces to replenish my Instagram page with new finds. This has been such a wonderful way to meet other sustainable vintage enthusiasts, survivors of sexual assault, environmentalists, fashion lovers and a way for me to get by financially. I have been blessed to share that this passion project has become my full-time job the past five months.
My life has been one BIG unexpected butterfly affect. Something so haunting that happened to me has led me to a place in my life where I am educating and introducing sustainable fashion to others (whether they be survivors or allys). Meanwhile, creative directing, styling, sourcing garments and pursuing fashion photographing all at the same time. It's wild and very ambitious for me. I do not know what lies ahead but what I do know is that I am who I am today because of the challenges that I faced from 2016-current day. I constantly lean heavily on the words of my mother to get me through tough times and that is "Show up and Show Out." Which means showing is always the hardest part so if you can get the courage to show up in anything in life, you can best believe that Grace and God will show out on your behalf."
My goals as of now is to make enough revenue each month in Chingona Threads sales so I can pay my full rent all by myself lol, donate a percentage each month to an organizations in need (Okra Project, Sexual Assault Crisis Centers, Counseling Centers for BIPOC, BLM, ZeroHour). As well as creatively direct, photograph and style a campaign every month. I hope by the end of 2020, I will be able to afford to purchase my own website & launch my own ethically made tees, dresses, purses, lingerie and hats. (A girl can dream right :D)
I would love to continue to grow Chingona Threads in every way possible but as for now, I am a young hungry creative Chicana in Los Angeles just grateful to be able to pursue something this big. My inner child is jumping with joy.
Great, so let's dig a little deeper into the story – has it been an easy path overall and if not, what were the challenges you've had to overcome?
It has not been a smooth road at all. I say that with a huge smile and laughter because the idea of leaving your steady 9-5 job to launch a vintage shop online is WILD. Oh yeah, let us also mention the launch happened ONE MONTH prior to a giant global pandemic shut down, hahaha.
Some of the surface challenges have been learning how to balance my time, earnings, and consistency of quality posts/content. The good ole learning curve of; "How can I pay myself out and how can I invest back into the brand?" This is an everyday struggle for me.
As a first-time vintage reseller, it has taken me hours to source quality made items and even longer hours to properly price them at a reasonable price where I am able to make back 2x the amount of how much I paid. It has taken me the entire five months since I launched to fully account for the hours it takes for me to source, locate, wash, repair, measure, style, photograph and list online each item. Which was shared to me by other business owners that all of that goes into pricing.
More internally, on a deeper level the struggles I have faced is push back from the uncertainties of the success of Chingona Threads. As optimistic and passionate as I am as a person, I have had months were I barely break even and that is a big bummer. It makes me feel as though I should seek out another job to fill in the gaps financially where Chingona Threads isn't meeting the mark.
Yet, I am aware that these are the learning curves to establish an online business and I am grateful to the mentors that have assisted me with useful knowledge along the way.
Please tell us about Chingona Threads.
I am the person behind, beneath, out front with the brand of Chingona Threads. I handpick each vintage item listed and do the research on the era of each item. I wash, repair, style and photograph each item sourced. I specialize in creative directing and I am most known for my styling ability and art direction when it comes to branding. On a personal level, most folks know me as the feisty, stylish, contagiously laughing Chicana who has a heart for sexual assault activism. I am most proud of Chingona Threads client's. I am proud of them because they are all on different walks of life. Each and everyone of them are healing from some form of trauma and identify as women, men and nonbinary. I have had the honor of handpicking garments, accessories, and fabrics for many BIPOC, POC and styling them head to toe for some of their personal photoshoots, job interviews, or home dates, etc.
It really has been an honor because this allows a client to interact with their own families and share with them about vintage and sustainable garments as they begin to develop their own ethical wardrobes. I think what sets Chingona Threads apart from other vintage reselling brands is the transparency of the brand's mission and message. All of the clients are aware that I am a sexual assault advocate and activist and understand that the mission of the page is to introduce sustainable clothing to them and that they can be empowered and channel their chingona y chingones energy when wearing their pieces. Each of these hand-picked items I find are rescued and given a second chance at life. Much like I was given and I hope that message transcends from my ethical closet of Chingona Threads to them.
Do you look back particularly fondly on any memories from childhood?
My oh my, already I can feel the joyful tears beginning to swell up on my eyes. My favorite childhood memories has to be thrift shopping with my grandma Nana Lorraine. When I was little my family couldn't afford high end or new items from stores so my Nana Lorraine was clever to introduce thrifting to me. We would call it "Macys" as our inside code language. When I would get home from school or on summer weekends, my Nana would whisper to me, "Get your purse little one we're going to Macys."
With the biggest smile on my face, I would run and grab my little lisa frank backpack and jump in my Nana's old 70's truck and away we would go.
It was so impressionable on me as a child because growing up in low-income barrios of Whittier Ca, you rarely ever see anything high end, so as you grow you don't crave it. But when I would go to thrift stores with my nana, all these vibrant colors, textiles, fabrics, styles of clothes from different eras would catch my eye. My nana would tell me, you have 20 minutes to find some clothes for school and church, ready, set, go! I would grab a cart and go to the lil girls section and I would marvel at everything I saw. Sometimes I would even grab dresses or blouses that were too big for me and my nana would take them home and resize them to fit me.
I must have been seven years old at the time my nana started taking me to "Macy's" with her and I always had an admiration for clothing from the 1950's and 1960's. I remember showing up to school in a poodle skirt and saddle shoes with a cardigan my nana had altered for me and everyone teased me but I felt so damn stylish. I kept thrifting with my nana all my life. Now we spend way more than 20 minutes lol we typically will last 2hrs in a thrift store.
Contact Info:

Image Credit:
All images were photographed by Desirae Ramirez.
Suggest a story: VoyageLA is built on recommendations from the community; it's how we uncover hidden gems, so if you or someone you know deserves recognition please let us know here.