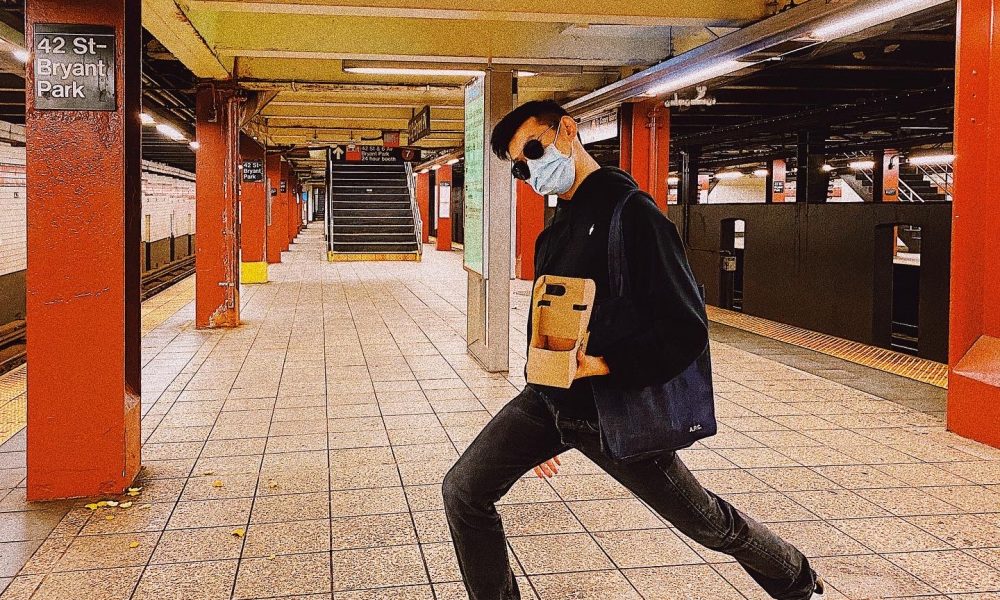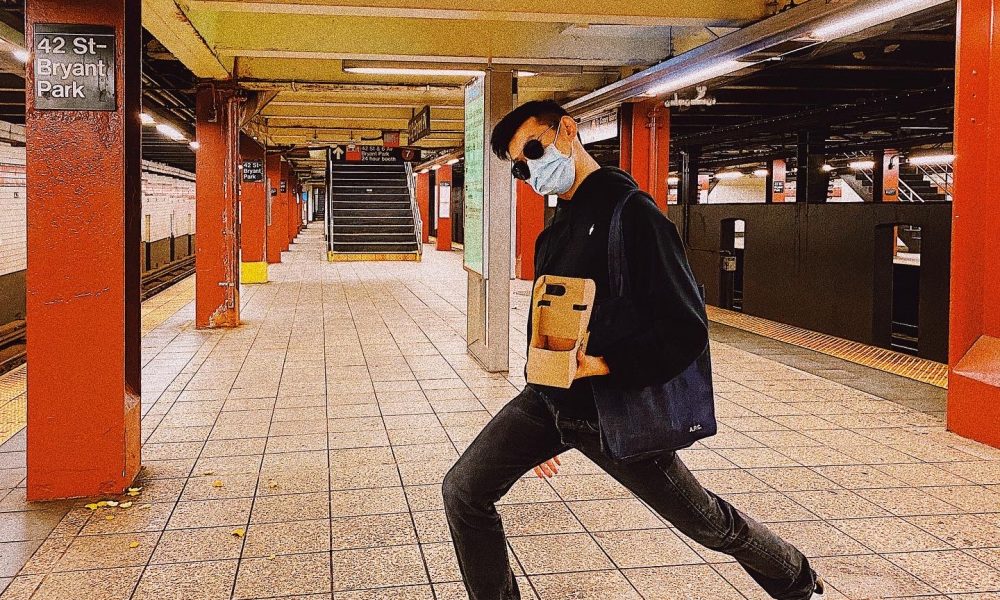 Today we'd like to introduce you to Chih-Yuan Chang.
So, before we jump into specific questions, why don't you give us some details about you and your story.
I believe most people asked themselves a question when they were little: "What job do you want to do when you grow up?" Some might want to be a doctor, a scientist, a rich person, a Spiderman. No matter if it is realistic or insane, people will use their best effort to achieve their goals even they stumble and get lost figuring what they love. Being an artist was my dream job since I was six. I liked to draw anywhere in the house with a crayon in my hands all the time. I drew on every surface I could reach, such as the walls, the newspaper, and my mom's Louis Vuitton handbag. And I got punished. Now, I am an interdisciplinary designer who strikes to communicate through different tools and mediums, working across graphics, prints, crafts, and photography.
I am deeply appreciative of my parents because they encouraged me to pursue what I was interested in. I felt I was interested in diverse skills, such as drawing, piano, mental abacus, swimming, etc. When I was six, before enrolled in primary school, I went to a private drawing studio for children from five to twelve. I didn't expect that I would love it so much back then. I learned watercolor, sketching, Chinese painting, and calligraphy there before twelve. I had classes every day during the summer and winter breaks because I was happy when I drew. I could immerse myself in that environment, concentrating on my work, and exploring multiple accessories for a long time. Drawing could not only make me happy, but it also taught me how to observe and pay attention to subtle details to shape, lights, color, etc. Increasingly, I decided to become an artist as my dream job.
Under my parents' and my art teachers' encouragement, I took the art exam to become a fine-art student in high school. It is the most impactful decision I made that enriched my aesthetic in creating and relishing artworks. We had art classes daily practicing sketch, watercolor painting, Chinese painting, calligraphy, and more. Besides overwhelmed with tight-scheduled practicing in school, I took part in workshops and volunteering to design for goodness with some non-profit organizations over the weekends outside the school. These volunteer opportunities empowered me to collaborate with professionals and understand how fascinating it is to be an artist. After three years of exploring, I found myself more skillful in crafting, designing visuals, and photography. I never imagined that this stage of my life turned out to be a stepping stone that strengthened my enthusiasm to shine in the creative industry of art and design.
I went to the National Taiwan University of Arts for my Bachelor's degree. I majored in Visual Communication Design, which focused on foundational skills and essential design elements and processes, such as typography, advertising, media design, color, illustration. This program challenges me to address aesthetic sensibility with critical thinking, formal theories with practical application, and new sense with a historical perspective. Besides learning knowledge from classes, I established extensive experience of communication strategy by participating in diverse group projects, competitions, and also exhibitions. To escalate my skills and explore the essence of design, I have been following a lot of designers' social media worldwide and connecting with professionals in Taiwan who have experience studying overseas. Little by little, I initiated an idea of studying abroad to break my boundaries and to improve myself in more design thinking to discover my position in the creative industry. My professors encouraged me: "it is a golden opportunity to have the world at your feet when you are young." Hence, I went to Pratt Institute, majoring in M.F.A Communication Design as my next journey.
I chose Pratt because of its curriculum. While the Bachelor's program focused on the outcome of practical work, this program features design research, strategies, and methodologies during the design process, which are the skills I lack. The program compasses with three main subjects: Visual Language, Technology, and Transformation Design. These courses provide me opportunities to engage with various design tools and methodologies at different levels and in various fields. The experience of critical discussions with classmates and professors increased my communication skills and widened my perspective. I am now an interdisciplinary design freelancer hungry to export my knowledge to the creative industry for my future career path.
Has it been a smooth road? If not, what were some of the struggles along the way?
I think that the current time is my most challenging situation so far. During this unpredictable situation of a worldwide pandemic, the world we worked in and known is changed. The openings are short, and it is more difficult for a non-US-citizen to get hired, even an unpaid internship. I have been applying for design-related jobs on online job search and writing emails to companies kindly ask for a possible opening position since February. I have applied almost two hundred just on job search engines, not including the ones I write an email to the companies' career address to inquire. Before applying for jobs, I have spent a substantial amount of time building and polishing my portfolio website and asked English-native speakers to look over my resume/cover letter. I thought it was because I don't have a superb job experience on my resume or my works are too uncommercial, which most companies are looking for years of work experience.
I am appreciative that Pratt's Center for Career and Professional Department hosted an event called "Talk Now," a virtual opportunity designed to make space for students to connect with professionals and have conversations that are mutually beneficial, enlightening, and memorable. I enrolled some of the sections and had connected with professionals from awarded agencies and global companies. It works like a job fair for me, which I could gain more professional feedback on my portfolio, learn about the companies and their impact due to the COVID-19, and have a chance to be referred if possible in the future. Although I am still struggling to hunt an ideal job, I endure thankful for everything happening in my life and keep practicing my skills as a freelancer during this time. As for a saying goes, opportunities are reserved for those who are ready. I am not keeping myself down facing the struggles because I believe there is always a door opened for me out front.
Tell us about your business/company. What do you do, what do you specialize in, what are you known for, etc. What are you most proud of as a company? What sets you apart from others?
As an interdisciplinary designer, I concentrate on navigating research strategies and methodologies into works with a range of tools and media. It is essential to address the best work performance with appropriate skills and media based on the research outcome. My works range from 2Ds such as graphic design, editorial design, and printmaking, to 3Ds crafts, packaging design, and installation design.
The most remarkable work I have achieved was the "Folding Can," a packaging design that earned three international and national awards in 2018. (https://www.facebook.com/foldingcan/?ref=page_internal&locale=zh_TW) I collaborated with three other peers in the year of 2018. It is my honor to win a Japanese Foundation Award from the Asia Student Package Design Competition in Japan, and the Gold Award from the Asia Student Package Design Competition in Taiwan. (Asia Student Package Design Competition has several divisions in Asia, and only the finalists of each division will have a chance to go to Japan for the "Best Design in Asia" award.) This work was valued with Shortlisted Prize from the 2018 Golden Pin Design Award in May in Taiwan. Folding Can is an easy-storing food package that features the heatable soft material for boiling like a pot. This package is suitable for hiking bags and emergency kits because its size is designed to save space. We spent plenty of time testing the package structure because the material requires to be soft for folding and strong enough to stand. Besides the packaging, the lamp design work, "Bamboo Sun," got a Gold medal from the New Cultural and Creative Design Awards. And the campaign design project "Enjoy Jinshan," got Honorable Mention for New Taipei City Commercial District Design. Both of these works demonstrate my ability to manage sophisticated graphics and comprehensive strategies for grounding a project.
I am currently working as a freelancer focusing on designing business cards, branding, email marketing, and brochures for the campaigns. I look forward to creating with experimenting methods that I am not familiar with and working with people who have rough but promising ideas in mind.
What quality or characteristic do you feel is most important to your success?
What sets me apart from others is that I am not only fond of creating and experimenting, but also the attitude of working responsibly and collaboratively with the team. I establish a communication strategy that helps me navigate mediating and working with large organizations while being able to function independently from group projects and co-curate exhibitions. I believe that designers should have the characteristic of creativity, curiosity, collaboration, sense of responsibility. Also, I pay attention to the events happening globally and transform the messages visually in design with my perspective.
Contact Info:
Suggest a story: VoyageLA is built on recommendations from the community; it's how we uncover hidden gems, so if you or someone you know deserves recognition please let us know here.