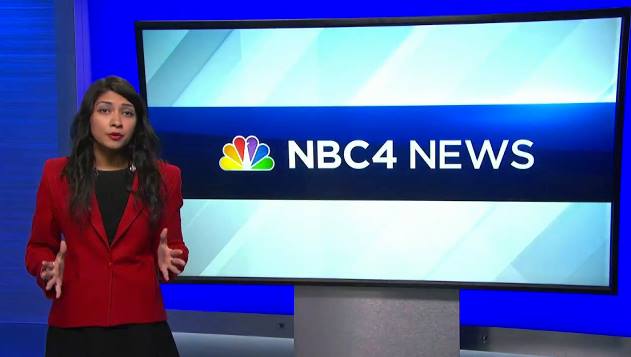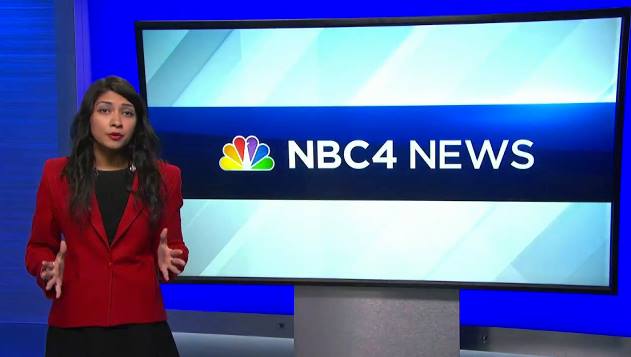 Today we'd like to introduce you to Chhaya Nene.
Chhaya, let's start with your story. We'd love to hear how you got started and how the journey has been so far.
I've known what I've wanted to do since I was eight years old. I knew I was going to give a voice to those who didn't have the opportunity to tell their story or those who needed a vessel to tell their story.
Here's how it began:
In elementary school, one of my teachers didn't let me audition for the school's TV station. My parents insisted that I at least have the option to audition and I'm so grateful they did. I stayed up late practicing and practicing in front of my parents until I nailed the audition for them. Not only did I land the role of a reporter but they made me the host of the show (a position they created for me after my audition). I continued with the reporter track in middle school doing the morning announcements.
It was the summer before 8th grade when I was on a trip in New York for International Modeling and Talent Association (IMTA) that I realized just how much I loved acting and modeling. There was a thrill in learning how to personalize a monologue/scene, so it became like story-telling. I was 13 and promised myself I would get myself to Los Angeles no matter what. I was going to be an actress, journalist, and in essence, a story-teller.
The next year, I attended C.D. Hylton High School in Northern Virginia because it had an excellent TV production program. I ended up pursuing the TV productions track along with the International Studies track. That foundation along with incredibly supportive teachers (Allan Chacey, Corie Tarbet, Carla Shakley, Madame Choi) and guidance counselors (Joseph Lederman) allowed me to host international students, travel to France twice as an exchange student, and created my own show called 'Personal Profiles' where I interviewed students in school who were doing incredible things.
I worked for the Kennedy Center through my high school's program and gained invaluable life experience learning how to cover stories and use every piece of equipment from an audio board to a teleprompter. In undergrad, at the University of Miami, I double majored in Communications and International Studies with a minor in Mexican history.
It was during this time that I also studied in England at the University of Sussex where I worked at the school's television station and reported on local elections, holidays, and more. I loved taking history classes in another country. The perspective, insight, and topics were things I would not have had access to in the States. I also had six weeks of a spring break where I traveled to 11 countries in six weeks with three guys I barely knew, and it was incredible!
I met so many people whose stories I wanted to tell and had movie moments you can't make up. At last, it was grad school that brought me to the University of Southern California and Los Angeles. It took me eight years but I made it! It was in grad school where I was determined to weave my love of acting and journalism together. I covered the SAG Awards, red carpets, the Oscars, and more on my own. You should have seen my tiny camera next to CNN and other networks!
I realized that people watch the news and support a cause more when a celebrity or person of notoriety is involved. It was then that I knew that I wanted to become an actress that could do biopics and tell the stories of people who have changed the world. If I got notoriety, then I wanted to use it to address issues like homelessness, children who spend their lives in the foster care system, malnutrition domestically and abroad, etc.
During grad school, I worked at CBS in Gunnersbury, England covering beheadings, measles, royal births, and more. I also covered the local election in Mumbai and reported about life in the Osho ashram in Pune. The day I graduated, I called my parents and told them that I had received my degree and I was going to pursue acting along with my journalism.
I was going to do both because storytelling is in my blood and I want to shine a spotlight on those who are doing incredible things wherever they are in the world. Also, there is no better feeling that when you are on set or reporting. There's a high that's so euphoric, and it lets me know I'm exactly where I am supposed to be.
Great, so let's dig a little deeper into the story – has it been an easy path overall and if not, what were the challenges you've had to overcome?
I'm never one to back down from a challenge. When someone says I can't do something, it makes me want to pursue it harder.
For example:
I was the only female wrestler on the all boy's team in middle school. I got my butt kicked for two years until my last match where I pinned the guy in 8 seconds. It was such an incredible experience, and it is something that still pertains to my acting today.
Some of the challenges I faced:
People didn't like that I had more facial hair than most, I wore different clothes, I ate with my hands, wore saris to school, and said God in school. I got in trouble for representing my culture and speaking up when I thought people weren't treated fairly.
That being said, there were numerous wonderful teachers who supported me along the way. I also had incredible friends and my family who always had my back. When it came to acting until I booked work it was considered a hobby. It shocked friends and family because my whole life I was going to be a journalist and cover war zones.
It was tough to verbalize that being an actress and journalist side by side is what I want to do. I think you can do both and I'm so happy that my parents insisted on getting a journalism degree because it has enhanced my acting in so many ways. That being said, there was a period of time when I had seven jobs to stay in Los Angeles. You do what you have to, to make the dream work.
I'm still on the road–I think we all are. Everyone is constantly growing and redefining what makes them happy. I just know that this is it for me. It is happening and will continue to happen. Never apologize for going after your dreams and knowing when something is right for you.
We'd love to hear more about what you do.
I am a journalist and actress. I tell stories and help people tell their own. I think my approach to storytelling and ability to combine different skill sets aids in bettering my quality of work. I'm also a hustler.
I run a self-tape studio, shooting reels for people, am a photographer, and can pump out 40-50 articles a week. I specialize in lifestyle, culture, travel, and food. My job is to make my acting and writing conversational, and that's something I pride myself in.
I recently created a series called 'Industry Insight' where I sit down with Industry professionals in Hollywood, and I ask them the questions actors, writers, directors, and producers have. You get to have your questions answered by the people in the industry you want to work with, and you get to have it in a way that's digestible and easy to understand.
It's something I'm really proud of because I get to provide information that people are craving and I get to interview incredibly intelligent and sweet people. I've always wanted to help people no matter what I did, and I feel like this allows me to do that and stay creative.
We are the CEOs of our own lives. We get one (I'm Hindu-I'll be coming back), but seriously, we get a shot and if we can make other people's lives better while pursuing our own dreams, shouldn't we?
One of my films 'A Crooked Somebody' (starting Ed Harris, Clifton Collins Jr., and Rich Sommer) just hit theaters and is available on iTunes right now. I play a journalist and I'm super proud to have worked on this film with incredible people all around. It's a great story and I hope everyone checks it out.
Do you look back particularly fondly on any memories from childhood?
My parents have always taken us to different countries around the world so we could learn about different cultures. They would bring a book along for each trip, and we would all lie in bed listening to them read to us until we fell asleep, or they did in which case we'd beg for another chapter. That time with my parents and brothers is everything.
Pricing:
Self Tape $1/min. You take the time you need.
Contact Info:
Getting in touch: VoyageLA is built on recommendations from the community; it's how we uncover hidden gems, so if you know someone who deserves recognition please let us know here.