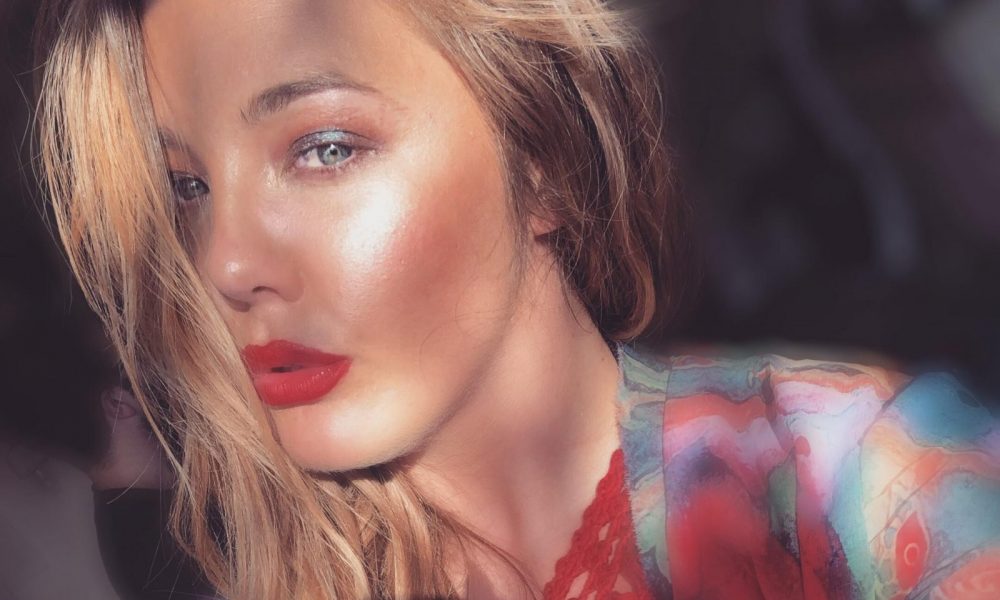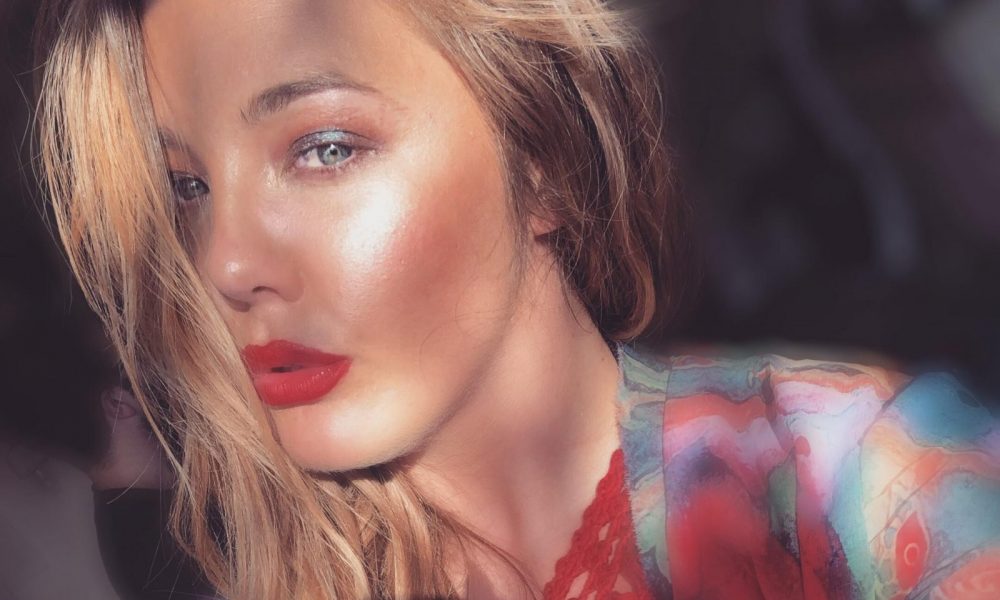 Today we'd like to introduce you to Cheyenne Garvert.
Cheyenne, let's start with your story. We'd love to hear how you got started and how the journey has been so far.
If I were to walk you through my life and told you how I ended up in LA….I "Followed the Yellow Brick Road." How else would a girl from KANSAS, get here?
I was raised in Dodge City, Kansas and moved to Overland Park, Kansas at the age of 12. When I was little I used to come home from school and go to my Grandmother's bathroom and raid her make-up. Still to this day…I WONDER if she knew all along?
I found myself dabbling in anything creative. I took art classes during grade school and would always have the newest makeup item from Claire's growing up. It wasn't until graduating from High School that I landed a job as cash-wrap for Sephora. During my time there we had a "themed week" and I painted "Dory" on my eye, so when I would close and open them it looked like the fish was opening its mouth. Once I got home from work that day, my mother Sharon, was blown away by my imagination of coming up with such a thing. From that day forward I knew I wasn't pursing what I loved and needed a change.
Moving to LA at 20 years old was a defining moment in my life. It taught me to believe in myself and that I was capable of anything regardless of the obstacles I would face. Once I attended M.U.D and graduated in the fall of 2014 I was constantly working free gigs to get my name out there. A term we use is "paying your dues!" Utilizing every tool in my path from TFP, Networking Events, Social Media outlets, Models and REFERALS, landed me my biggest accomplishment in my career so far. "THINK: The Legacy of Think and Grow Rich!
Fast forward to the beginning of 2016. I landed my first feature film on TGR as the Head Makeup Artist that turned into two years of filming. Inspiring artists from all spectrums of the world were in my chair such as Bob Proctor, Rob Dyrdek and Darren Hardy! This feature film truly changed my life and perspective on my wants and needs in life. I learned how to plan ahead and come up with my FIVE year plan. Two months later I launched my Company, You Are Simply Stunning, on the Red Carpet for The Pre Oscars Fashion Show; providing a team of girls, executing the looks designed for the runway. A week later I was featured in LA Style Magazine for pulling off a one of a kind look with an AMAZING team to thank along the way.
To sum up it all up "WORK until you no longer have to introduce yourself!" This dream of my mine was so farfetched and I would be lying if I didn't say people were against me in the beginning, but I BELIEVED in myself and knew that I was capable of so much more. Hold yourself to a standard and remain humble at all times. LA truly can mold you into someone you're not or it can show you who you truly were meant to be.
Overall, has it been relatively smooth? If not, what were some of the struggles along the way?
Everything that is worth having doesn't come easy. My struggles along the way consisted of finding steady work. Some months you feel on top of the world and then other months you find yourself questioning if you need to get 3 part-time jobs! Thankfully I've had friends and family that have kept me in the game and surrounded me with love and encouragement throughout this process.
When I first started in the industry I didn't have someone pointing me in the right direction. I had to figure out everything I know now by myself. Since I taught myself everything from the ground up, it makes me work even harder and I try to help mentor new, upcoming artists by allowing them to assist me. Learning from my mistakes in the past gave me confidence and taught me how to stand up for my rates.
Some of the struggles I seem to find myself in is trying not to be so hard on myself and taking a moment to sit back and reflect on all the amazing opportunities I've been able to be part of. Looking back on my journey; every single hardship has lead me to friendships, jobs and experiences that wouldn't have been possible, if my life hadn't played out like it has. I just remind myself that everything happens for a reason, so remain positive and keep working on your craft during the slow times.
Please tell us about You Are Simply Stunning.
You Are Simply Stunning is a Company that prides itself in enhancing ones natural beauty and making them feel "SIMPLY STUNNING!"
In 2016, I had the honor of launching You Are Simply Stunning on the Red Carpet at The Pre Oscars Fashion Show. My Company became a place for Artists to showcase their talent with hair and make-up. Designing one of a kind looks for the Runway and teaching them to the team was just the beginning of something BEAUTIFUL. The true beauty of the Pre Oscars Fashion Show was developing connections with the Models, gaining experience, while building friendships and a safe haven for Artists to lean on.
True friendships are hard to come by in such a competitive industry. My past experiences with Fashion Shows I realized there was always something missing, the feeling of being a family. Allowing the team to meet and work together weeks before the big day, truly changes the dynamic in the work setting and gives them time to build a bond with one another.
My proudest accomplishment in my career was the documentary THINK: The Legacy of Think and Grow Rich. This film opened my eyes to a whole new way of life. It taught me to make goals with a five year plan and how to apply the concepts of this book, to my everyday life. After working on this film for two years, I noticed how my life started to transform and that I had the power to create whatever I wanted in my life. Once I became aligned with my vision, things started to fall into place naturally. Working with Bob Proctor and Rob Dyrdek was definitely was one for the books.
I specialize in TV & Film, Beauty, Special Effects, and Editorial Make-up. What I feel and have been told that separates me from other Artists, is my personality…. I'm very personable and my caring nature guided me in the direction of creating a company, You Are Simply Stunning, for Artists to learn, and grow from one another.
If you had to go back in time and start over, would you have done anything differently?
If I had to start over, I would do everything the exact same. Now that I'm living out here and I've accomplished some of my goals, it's very hard to imagine starting over because every challenge has been a learning experience.
If you would have met me five years ago; you wouldn't even believe I was the same person. The growth you experience on your own in such a huge city, truly inspires you to be the best version of yourself. It's opened my eyes to a whole different world. With that being said, I wished I would have spent more time looking up other makeup artists, in hopes of finding a mentor I could have assisted while in school.
I'm very thankful and blessed to have come this far in my career. This life isn't for everyone, many people have a hard time grasping what our life is like as a professional makeup artist. The best way I describe my life to someone is "I never work a day in my life!" Having a dream that allows you to wake up and love what you do is very rare. Truthfully, I wouldn't have wanted my career to play out any differently. I've been to amazing places, traveled to other states, met extraordinary people all while doing my "job!" Thank you to everyone that has believed in me and supported me through this crazy life I signed up for.
Contact Info:

Image Credit:
Photographers: Tasia Wells, Ray John Pila, Brandon Hickman, Nick Calafati, Barry Druxman, Denzel Whitaker, Michael Bezjian,
Models: Pegah Savehshemshaki, Katie Boone, Angelica Kotliar, Rob Dyrdek, Eryn Rae, Kait O' Connor
Hair Stylist: Paula Davis
Getting in touch: VoyageLA is built on recommendations from the community; it's how we uncover hidden gems, so if you know someone who deserves recognition please let us know here.