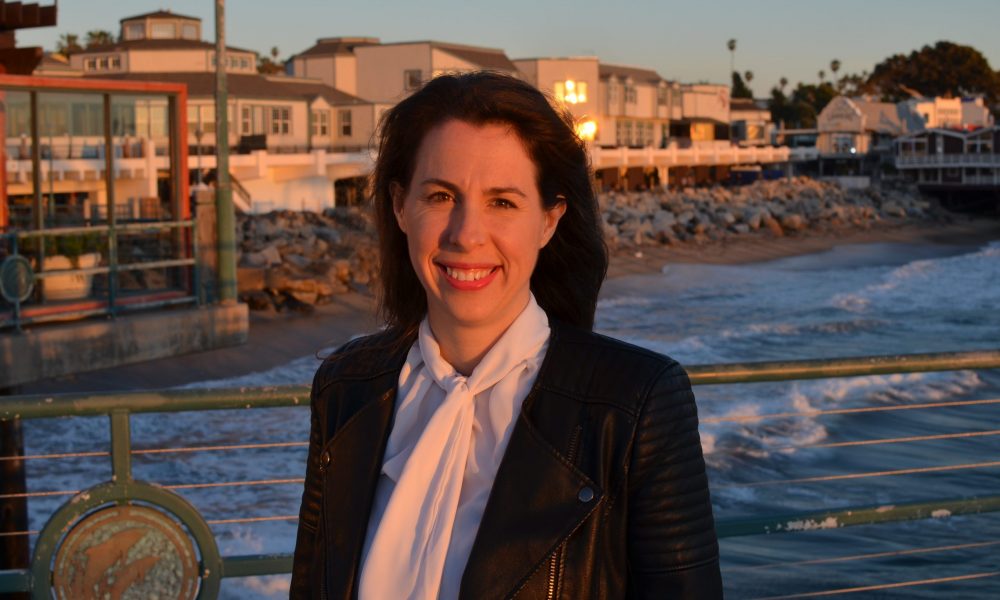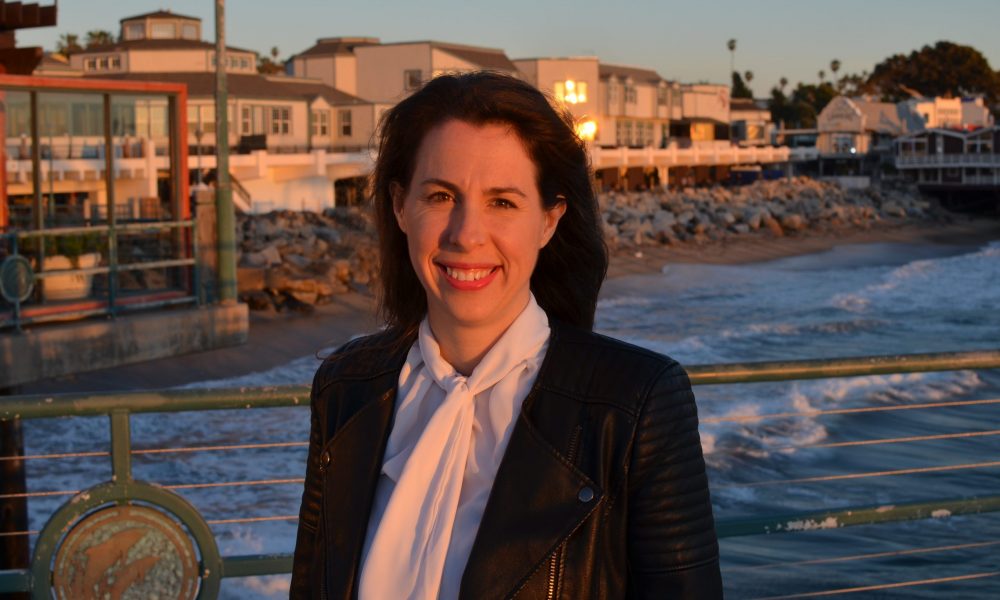 Today we'd like to introduce you to Cheryl Leahy.
Cheryl, please share your story with us. How did you get to where you are today?
I will never forget the moment when I was in 6th grade and my friend confronted me about what I was eating. She saw me pick up a roast beef sandwich and said, "Did you know that you're eating the decomposing flesh of a tortured animal?" I froze, with my mouth open, sandwich dangling from my fingers between the table and my face. That was 25 years ago and I can still feel how I felt in that moment, which was distinctly two contradictory thoughts: first, timidly, I thought she was probably right. Her comment impacted me because I always felt connected to animals and I hadn't put enough thought into whether I should eat them. Second and more aggressively, I felt offended and judged. I didn't like the way she said what she said and I remember thinking "she may be right, but I better not show her that I feel that way, because that was annoying and aggressive."
I came around and eventually pushed myself to do as much research on the topic I could get my hands on – at the library, no less, since there was no internet back then – and stopped eating meat as soon as I could convince my parents to allow it, which was about a year later. I often felt, though, that I came to do that research and make it to that point through sheer stubborn will, despite the aggressive tactics my friend used, rather than because of them. At the same time, I wonder whether I would have started on that path without her inelegant jolt challenging my behavior.
That moment stuck in my mind for years after that, because I wanted to know how people change, and I wanted to know how to connect with people positively, rather than turning them off. How do people become motivated to learn about negative things, and decide to change their behavior to make an impact? Is their underlying ideological and ethical position the greater barrier, or is it ineffectual tactics which cause more people not to engage as much as they otherwise might? These are questions I explored in college, where I did my senior paper analyzing the rhetoric and tactics of the animal rights movement as compared to writing on other social movements and examining people's motivations and moral reasoning through focus groups. This led me to the conclusion that societal institutions of legitimacy matter for moral decision-making. Specifically, law can legitimize a moral principle by taking a position on it, and people will rally around that, even if they did not previously support it. I decided this meant I should go to law school to effect institutional change for animals.
Marrying my interests in animal and environmental protection (animal agriculture is the largest contributor to climate change and other major environmental crises) led me to the path of becoming an attorney working on farmed animal advocacy. The field was barely in its infancy, with the first internships and jobs at advocacy organizations opening a few months before I was applying to fill them. This is what led me to work at Compassion Over Killing, becoming its General Counsel 12 years ago. Compassion Over Killing takes a very friendly and empowering approach to education and advocacy, and expanding the legal advocacy work under that umbrella has been a great way to connect with people in an open and meaningful way.
I'm on an ongoing journey, always building, reforming, and growing my factual and ethical understanding, developing and implementing new strategies to fight factory farming, and I've also been fortunate enough to be able to grow my team here at Compassion Over Killing, where we've hired smart, dedicated, and creative attorneys and investigation staff. This is a particularly exciting time for animal law and animal advocacy, and we're always looking to draw from the wisdom and insight we see elsewhere. For example, I've become more aware of the negative health effects of eating animal products and learned how to maximize the health-promoting effects of my vegan diet, which became particularly important to me when I had my children and working together as a family to eat well.
We're always bombarded by how great it is to pursue your passion, etc. – but we've spoken with enough people to know that it's not always easy. Overall, would you say things have been easy for you?
Looking back at the last decade or so, a few obstacles stand out to me. Any person or group questioning the status quo faces pushback from the people whose financial interests rely on perpetuating the system, even at the expense of unfairness and exploitation. To me, after the grueling process COK investigators go through to obtain undercover footage, and after the mutilation, deprivation, and outright cruelty and death the animals endure, when someone from the industry downplays or denies the legitimacy of the footage and of the speaker using misleading or false claims, it's particularly disheartening. Similarly, when companies put claims or images on their labels telling consumers these are happy animals who are humanely treated, in idyllic backdrops – but in reality are the same dirty, cramped, massive factory farms where nearly all animal products are produced – it feels like the impact of our work is being rolled back. And in the early 2010s, so-called "ag gag" bills began showing up in legislatures across the country, making our undercover investigations illegal, rather than addressing the cruelty they uncover. This felt like government overreach, endorsing the idea that it's more important to sweep problems under the rug than to fix them if they are under the control of moneyed and powerful business interests – and it threatened our most powerful tool for exposing the truth and effecting change.
However, looking back today at how far we've come, things are certainly going in the right direction. These messages are connecting with people. Major media coverage of our work does not dismiss our findings as isolated 'bad apple' occurrences, and instead raises important questions about the need to address the system. Litigation and other advocacy have struck important blows against false advertising. 2018's consumers have a much healthier sense of skepticism and savvy when reading labels, and many see through the "humane" myth, choosing to leave animal products out of their shopping carts entirely. A recent study found that "88 percent of millennials were making plant0based foods a priority in their lives." (https://thetakeout.com/today-in-millennial-pandering-they-want-convenient-et-1823838335) Ag gag has been found unconstitutional in two states and is facing legal challenges in two more. The pendulum is swinging toward increased awareness despite these obstacles.
We'd love to hear more about your business.
Every day, I get to work on solutions to the problem of animal exploitation and factory farming. I'm able to do this using a rare front-row view into what happens behind the closed doors of these secretive industries. Compassion Over Killing is one of a tiny number of animal protection organizations that conducts covert investigations into meat, milk, and egg production facilities, gathering hidden-camera footage exposing the realities of what is happening to the animals there, reaching countless millions through media coverage and public education campaigns, changing corporate practices and encouraging compassionate vegan choices, and driving legal actions against these companies. Our investigations are the engine that drives meaningful improvement for animals within COK, in the animal protection movement, and in the broader culture.
Compassion Over Killing's Legal Advocacy Program is a key component of our work. This is the program that brings the evidence gathered in the undercover investigations to criminal prosecutors, breaking new ground by securing convictions under laws that are rarely used for animals in agriculture. Our Legal Advocacy Program also strategically designs and executes litigation based on the potential it has to impact the system: whether it will address the worst abuses to the largest numbers of animals, whether it will expand legal protections for animals, whether it uses laws not intended to protect animals but where the harm to humans aligns with the harm to animals to make the case viable, and whether our litigation may attract skilled attorneys to build additional similar cases. These components, particularly when added to the undercover investigations, make our program a unique and effective agent of change for factory farmed animals.
How do you, personally, define success? What're your criteria, the markers you're looking out for, etc?
I'm interested in truth and ideas. I want to develop a detailed enough understanding of what is happening in the world, so I can see where the system is failing and needs to be re-engineered. I want to be part of architecting and executing this change, using factually and ethically sound criteria.
The animal protection issue and the need to end industrialized animal farming as a part of that is the area where the need for this kind of thought and action is the direst. Our natural connection and empathy with animals is a core component of our shared humanity. Both human and nonhuman animals evolved together, and many animals share with humans emotional complexity, capacity for joy and happiness, friendship, and care and protection of young, and importantly, the ability to suffer and feel pain. These are the building blocks of ethics and morality, and we organize our institutions and our identities around this. It is in our nature to connect with animals because we see and feel a shared sense of identity and purpose with them because of these shared qualities.
However, we are systematically thwarted in achieving a full and authentic sense of our own identities because we are prevented from fully seeing animals for what and who they are. Our institutions are failing both humans and nonhuman animals by fundamentally miscategorizing them. The legal system treats them as property, able to be exploited for almost any purpose as long as it is financially lucrative to those exploiting them, deserving only of protection in very limited circumstances where it is not inconvenient for business. We are all living in a society where most of the messages about animals come from speakers whose entire goal is to sell us their bodies, reducing them to mere objects.
Success happens when I can play a part in changing the illegitimate premises on which these institutions rely, building a better, reformed system. This can mean providing a counterpoint to the constant marketing urging us to purchase and consume more animal products. As part of my work, I'm able to help bring to the conversation rare images and sounds showing the realities of how meat, milk, and eggs are produced. These touch people. When someone sees these videos and learns more about the system, it leads to a sense of understanding and a new way of seeing. And it leads to empowering and meaningful change – people go vegan and even become advocates themselves. This is a success. When our legal work is able to erode, little by little, a component of the law that is unjustly perpetuating animal cruelty, until we have achieved a clear "first" in breaking down a legal barrier, that is a success.
Our investigation recently led to a cruelty conviction based on a practice that was standard in the chicken industry (and all-but eliminated the practice itself), where plastic rods were inserted into male broiler breeder chickens' beaks to restrict their access to food. This is an important milestone, because in most states, no matter how cruel a person treats an animal, it is absolutely legal if it can be shown that it's done commonly in the industry. Being able to get a conviction based on such a "standard practice" is an important step toward upending this pillar of a flawed institution. We have a long way to go, but that is a success.
Contact Info:

Image Credit:
Sylvia Elzafon
Getting in touch: VoyageLA is built on recommendations from the community; it's how we uncover hidden gems, so if you know someone who deserves recognition please let us know here.