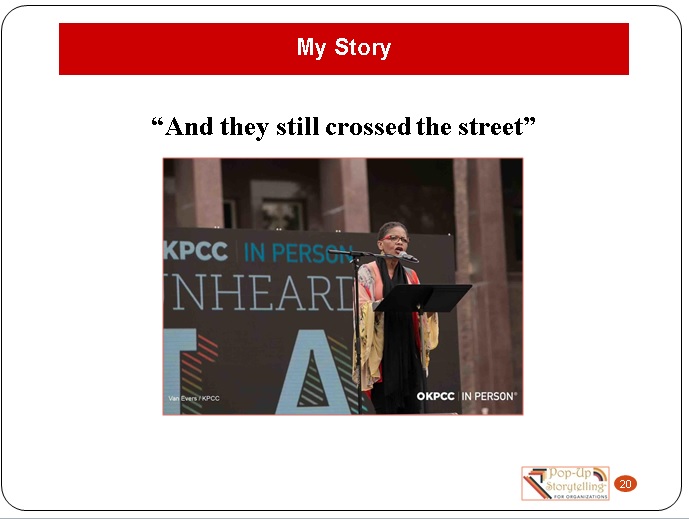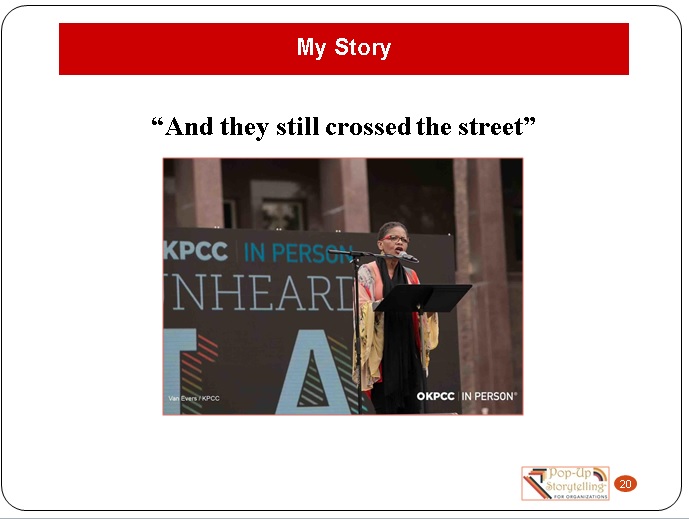 Today we'd like to introduce you to Cheryl Farrell.
Cheryl, please share your story with us. How did you get to where you are today?
I am a Black woman "of a certain age" with many stories to tell. I was raised in South Los Angeles in the late 1960's. In middle school, I took math and science classes, and I did well because my mom was an aerospace engineer. But, I enjoyed English and the school choir. I felt I was pretending in school because my mother did not appreciate the classes I enjoyed. I was lucky to have teachers like Mrs. Abramson who would pick me for special projects that required writing and speaking.
My mother's second husband, my step-father, never attended high school. That odd pairing in our family created a special type of dysfunction. I realize now the impact of those early years informs my work in communications and advocacy today.
Professionally, I am a corporate communication consultant, helping organization leaders better communicate with their employees and staff. I have been doing variations of this work for more than three decades in many industries. I have been Vice President of diversity at a major bank and I have been an independent communications consultant to corporate clients in healthcare, public utilities, and more.
One departure from corporate work was my role as an original cast member of the Clue Crew on the quiz Jeopardy! (2001 to 2008). I toured the world appearing in more than 1,000 video clips.
Storytelling is the thread that runs through the eclectic jobs I've held. That is, people talking to people about the ways we define each other. We are more than a zip code, academic degree, job title, or age. The not-so-obvious experiences of our lives shape our beliefs, likes and dislikes, and temperament. We show up at work (and play) carrying those hidden attributes and other people are left to fill in the blanks with their bias and perspective. When that happens in the workplace, there is dysfunction. Work doesn't get done. Employees resign, literally and figuratively. Sharing our stories is a way to bridge the gap of expectations and outcomes.
Performance storytelling is how I hone by craft. Venues in which I've appeared include KPCC Unheard LA (NPR) and The Story Salon (North Hollywood). Since 2012, I have delivered more than 50 stories that range in topics from surviving California forest fires to caring for a stray cat, "Farrell's Feral." I bring insight to the human condition in stories and I enjoy helping others bring their story to life. That is why I created Pop-Up Storytelling for Organizations to enhance human interaction and diversity and inclusion.
I have a creative alter ego. I am a singer and I am a button artist. I work both sides of the brain. I am developing a book proposal that examines how older Black women excel at the intersection of race, gender, and age. I have master's degree in Communication Management from USC and a bachelor's degree in economics from UCLA. My husband and I have two adult children.
Great, so let's dig a little deeper into the story – has it been an easy path overall and if not, what were the challenges you've had to overcome?
If you have lived any type of life, there are struggles along the way. Without sounding woeful, I'd say the biggest struggle has been navigating a world where race and gender are uphill battles in the corporate workplace. There's an adage about Black mothers telling their young children to be extra prepared—they must work twice as hard as their white counterparts to get half as far. Black folk adapt and make do.
One workplace example is from a few years ago when I began work as a communications manager at a renowned educational institution. When I applied, the role was described as pioneering and making a difference for employees. It ticked all the boxes for me. In those days, my commute to work was comforting.as drove along Pacific Coast Highway where ocean views gave me energy.
Within a few weeks of starting my job, I noticed my ocean-inspired energy was depleted upon arriving at the office. It was due to dreading a soured relationship with my manager, an executive in the company. My work was rarely good enough for her. As a writer, I was editing my own edits based on her feedback. Three-sentence paragraphs became novel-worthy editing projects. Working overtime didn't earn any goodwill.
I was not invited to office birthday parties even though I saw invitations posted on calendars of other staff members. My boss berated me in group meetings. It was like mean girls for grown-ups. Co-workers asked me privately what was going on. To this day, I'm not sure what caused my boss's behavior. I suspect I wasn't the only one on the receiving end of her ire.
In early years of my career, I would have taken this situation personally. Fortunately, I've been me a long time and I know my worth. I know who I am. I decided something had to give. Eight months into the job, on an August morning, I rolled out of bed and instinctively knew my work life must be different. Days before, my boss sent elusive and unhelpful replies to emails as I sought a decision on a proposed project.
Fortified by my morning drive, I requested a meeting with the supervisor to get clarity on our interactions. During the meeting, it became obvious that the project question would not be answered, as if she was playing a game. I paused in disbelief that we could not settle the matter.
She asked if there was anything else to discuss. I replied calmly, almost serenely, that it was time for me to step away from this job. I didn't say quit or resign. I said "step away" to reflect my choice to leave the company. Words have power and I will not yield power by calling myself as a quitter. I was comfortable in my own skin—assured that self-care takes priority. Saying no means saying yes to something else and it allows time to give thanks. We have permission to be our own best friend.
Please tell us about Cheryl Farrell Communications.
Pop-Up Storytelling for Organizations is an employee engagement program designed to show employees that they are valued for their "whole self"; to enhance interactions among employees to promote collaboration and inspire diversity and inclusion from all employees.
1. How does Pop-Up Storytelling for Organizations work?
A Pop-Up coach assists employees ("the cast") with writing and presenting personal stories to colleagues in a staged setting. Sponsoring leaders provide a theme for a cast member to develop a 5-7 minute non-fiction story. A hosted "show" is created for multiple employees to deliver stories that may be inspirational, informative, or entertaining. A post-event assessment determines the impact on engagement. Pop-Up Storytelling may be for a specific group event or a recurring series.
2. Why is storytelling an engagement method?
Organizational storytelling is a disarming way to engage staff. Structured storytelling serves to improve group cohesiveness as individuals learn they have more in common with each other than just work similarities. Pop-Up Storytelling is based on the theory of group cohesiveness proposed by social psychologist Leon Festinger (1950).1 Researchers applied the theory in "Building Group Cohesion in the Workplace," citing: "A cohesive work environment increases the likelihood of employee satisfaction and serves as an incentive for employees to arrive prepared and willing to conquer the tasks of the day." 2
3. What consultation comes with Pop-Up Storytelling for Organizations?
• Identify storytelling engagement goals
• Storytelling development and event planning
• Storyteller selection (even "shy" individuals)
• Story plot—something happened, something changed
• Story structure—beginning, middle, end; characters
• Internal communications and marketing support
• Evaluate storytelling impact on engagement
4. What's the origin of the Pop-Up Storytelling for Organizations name?
The program name comes from the practice of retailers that leave their brick and mortar stores to set up temporary sites positioned in the foot traffic of consumers—going directly to the people. We bring stories to the workplace with engagement as the goal.
5. Why is Pop-Up Storytelling for Organizations important?
Sharing stories is especially important in these times of social unrest and polarizing politics,
Do you look back particularly fondly on any memories from childhood?
I don't have many pleasant childhood memories, but if pressed, I'd say it was appearing in an elementary school play. It was the first time I felt a buzz from appearing on stage. I loved it. The play was about the Pilgrims. My character carried gingerbread cookies as edible props. I was the envy of my fellow classmates. I love the taste of those cookies to this day.
What is "success" or "successful" for you?
The measure of my success has shifted over the decades. Early in my career, success was defined by job title, number of vacation days, cars, houses, and designer bags. (And, not necessarily in that order.) At mid-career, I thought success was appearing on national television for seven years. After a long run of infertility, success was channeled through finding the best schools and healthcare for my kids.
After several more iterations of chasing illusive success, I came to realize that I had achieved it all along. Success is fulfilling my purpose. I found a great summary of my personality profile in a tool called Gene Key©. It says this about me … and I agree:
"Your purpose is to surprise people, including yourself! Although our purpose remains hidden from us as we follow our Life's Work, it is clear that your purpose involves your gift of communicating with others, whether directly or indirectly. When we look back over our lives, we may finally glimpse what our purpose was. Yours may not be as serious as you might like it to be. Your purpose is no single thing and is nothing you do in life. Your purpose is about how much inner fun you have from doing whatever you do. Ultimately, your purpose is to breathe something of your essence into the lives of others, and perhaps enjoy doing this without anyone ever really knowing how you did it."
Contact Info:

Image Credit:
KPCC UnheardLA and Jeopardy!
Suggest a story: VoyageLA is built on recommendations from the community; it's how we uncover hidden gems, so if you or someone you know deserves recognition please let us know here.