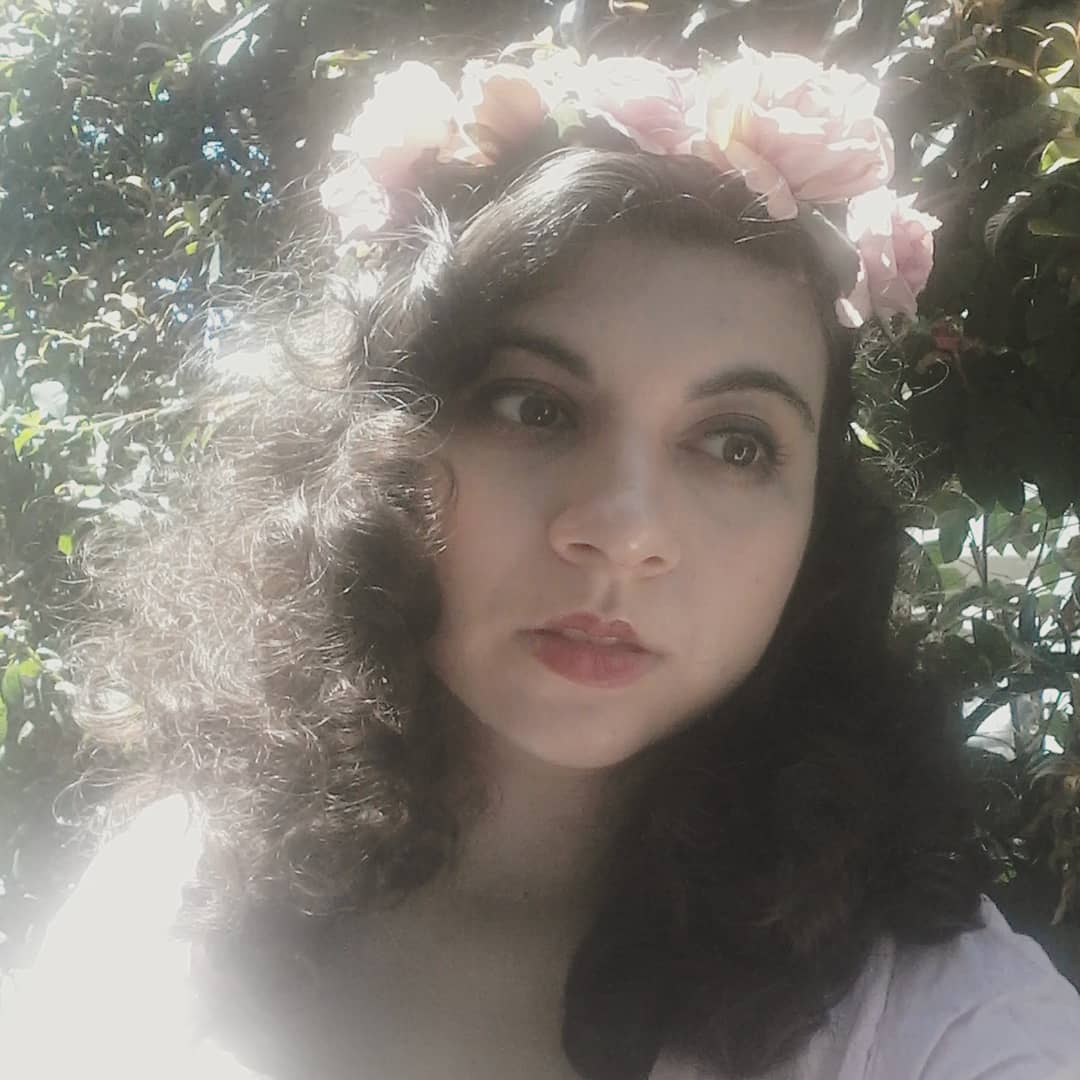 Today we'd like to introduce you to Chelsy Marie Cordon.
Chelsy Marie, can you briefly walk us through your story – how you started and how you got to where you are today.
I've lived in Burbank, CA for my entire life and grew up in a small community. Being an only child, I often had a lot of time for myself-which meant a lot of time to develop hobbies and interests. As a kid, I wanted to be a LOT of things. A fashion designer, an author, a scientist, and a plethora of other careers. I wanted to be a Jill of All Trades.
My love for costuming actually began with cosplaying when I was fourteen. My dad's girlfriend taught me the basics of sewing and I stumbled my way through countless projects, attempting to replicate my favorite characters. For a while, I was set on going to fashion school. But things have a funny way of changing and the moment that I stepped foot into my sophomore acting class, I was set on being an actress.
I've always been a creative person; I've dabbled in all different sorts of arts but acting was something that really spoke to me. Being in such a heightened state of emotions and living another person's life was so fascinating to me and I wanted to pursue it professionally.
So I started looking at college programs and decided to audition for AMDA (American Musical and Dramatic Academy). At first, I was going to audition for their acting program, but the representative on the phone suggested I audition for the musical theatre program. I was terrified at first- I wasn't a singer. I was an actress who could recite Shakespeare and Chekhov in her sleep. But a singer? That was terrifying but I did it anyway. I auditioned for their musical theatre program and was accepted.
Being a brand new musical theatre 'kid' was tough-since I had no prior training in singing, I struggled a lot at first but I didn't stop working. I practiced for hours a day and slowly was able to get to the level where I wanted to be.
And then I watched my first opera, Tosca. And that was what inspired me to want to become an opera singer-the experience of watching someone bare their soul in the form of singing in a foreign language is almost indescribable. I wanted to do that. I wanted to inspire someone the way that I was inspired that night at the opera.
So I decided I was going to be an opera singer-no matter what anyone said. Luckily, my voice teacher at AMDA, Mary Amorosia, has been so incredibly supportive and helpful of my passion-she encouraged me and taught me not only the correct technique but the drive to pursue my passion.
I became involved with L.A. Opera's Zarzuela Project and sang with them until the pandemic started-being a part of a group of such talented and lovely people really helped nurture my growth as an artist and a person. Zarzuela Project made me feel as if I belonged. And that gave me the confidence to audition more.
My first 'proper' musical theatre experience was a production of Cabaret (Put on by the amazing Debatable Productions)-I remember being so nervous to even audition, but I went through with it and had a blast being a part of the ensemble.
I graduated with my BFA in Musical Theatre from AMDA last year. Since then, I have been a part of several productions and had the incredible opportunity to play Johanna Barker in Sweeney Todd which has been my dream role for several years. I also was incredibly lucky to find steady employment as a background actor in TV and film.
When the pandemic started, a lot of things changed for me-being a student (currently working towards my Master's in classical voice) and a part-time gig actor, losing my source of income was a little bit difficult to say the least.
So I started to focus on my hobby of costuming again-I had always wanted to dabble in historical costuming, but I was too afraid that I would lack the skill and that I wasn't good enough. But I literally had nothing to lose during the pandemic, so I finally dove into the wonderful world of historical costuming.
And I've been doing it ever since. Historical costuming has really helped me become comfortable in my own skin. Some might call my fashion style 'outdated' or 'grandma's closet', but I don't mind. If my clothing looks like your grandma's, she must have had an amazing style. I feel my best when I'm wearing something from the 40's or something that I made by hand-
And I want to inspire people to dress the way that they feel their best in. That's my entire goal with my tiny business.
After all, everyone deserves to feel beautiful.
Overall, has it been relatively smooth? If not, what were some of the struggles along the way?
It has been far from a smooth road for me. I think being an artist isn't smooth for most people-especially someone like me who doesn't come from an arts background.
But that's okay.
I think the fact that I didn't come from an arts background has given me more autonomy as to what I want to do with my life. I was never pressured into pursuing a career in the arts and I have been able to make my own decisions in life.
Of course, my family has been supportive of everything I've done and they've always been more than willing to help and I genuinely appreciate that.
But trying to be an actress in L.A. without a guiding hand has been tough. I was not one of the lucky ones who was able to find an agent right out of college and that took a toll on me-I thought that I had done something wrong or that I just wasn't talented enough. I came to terms with it eventually and decided to advocate for myself. I would be my own agent.
I looked for open calls and auditioned quite a bit and signed up for background work-the thing with acting gigs is that they don't last forever-I don't have a 9 to 5 job and I often wonder when my next paycheck is coming-but, again, I'm genuinely blessed that I have a family who supports me as much as possible.
Starting my own business/brand has also not been easy-it's hard work. I'm very blessed that I have a small platform on social media that is incredibly supportive and I appreciate it. People often have this misconception that people who do Tiktok videos or YouTube videos aren't working at all-but when you put six hours into editing a day, plus coming up with concepts and actually having to make the things you're promoting (in my case, costumes), it's a lot of work. True, success is not guaranteed, but it doesn't hurt to try.
While there have been many struggles along the way (and will continue to be), I think these struggles have only helped me want to succeed more-I'm a very stubborn person and I refuse to fail-even if I get pushed down a few times along the way.
Please tell us about Faiirest Atelier.
My business/brand, Faiirest Atelier, focuses on historical dress and costuming-My area of specialization is women's clothing from the 1830s to the 1950s.
All my costumes are sewn by hand (that's right, no machine sewing) and designed specifically with historical accuracy in mind. I also do commission based work which is wonderful as I get to bring someone's idea to life.
Being a one-woman show, I run everything-from promoting myself and editing my videos to actually making the garments. It's a lot of work, but I love doing it-I think you really have to love something if you're going to do it. And I love it so much.
I think being my own brand and having a social media-based 'business' rather than a brick and mortar shop is what sets me apart. While my dream is to actually have a brick and mortar shop one day, I'm very grateful that I'm able to reach hundreds of people through social media and promote my work on there. Through the platforms I have, I'm able to showcase my work in ways in creative ways that aren't just an ad. I get to act as a filmmaker, editor, and actress for my business as well as seamstress.
If you had to go back in time and start over, would you have done anything differently?
I probably would have tried to start my business/brand sooner than I did and would have actually tried to get my platforms in order earlier.
I think I would have also gone into classical music from the start.
But these are all 'what ifs' and they aren't things that happened. That's not the course that I took and that's okay. Life is a learning process and we all stumble our way to get to places.
I genuinely don't regret my path in life at all and it's become an integral part of who I am and who I will become.
Pricing:
Commissions-starting at $150
Contact Info:

Image Credit:
Alexander Rojas
Suggest a story: VoyageLA is built on recommendations from the community; it's how we uncover hidden gems, so if you or someone you know deserves recognition please let us know here.