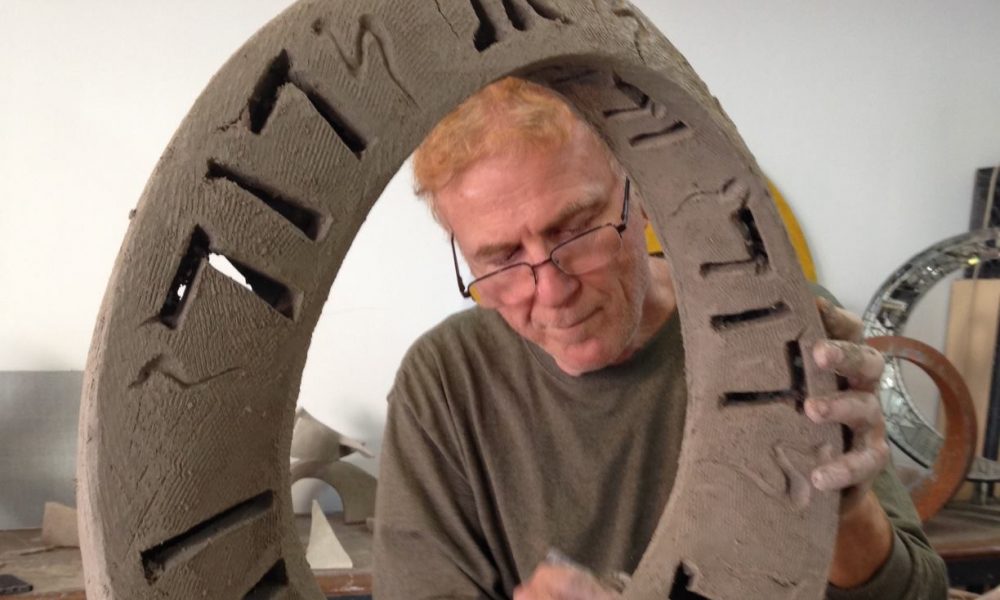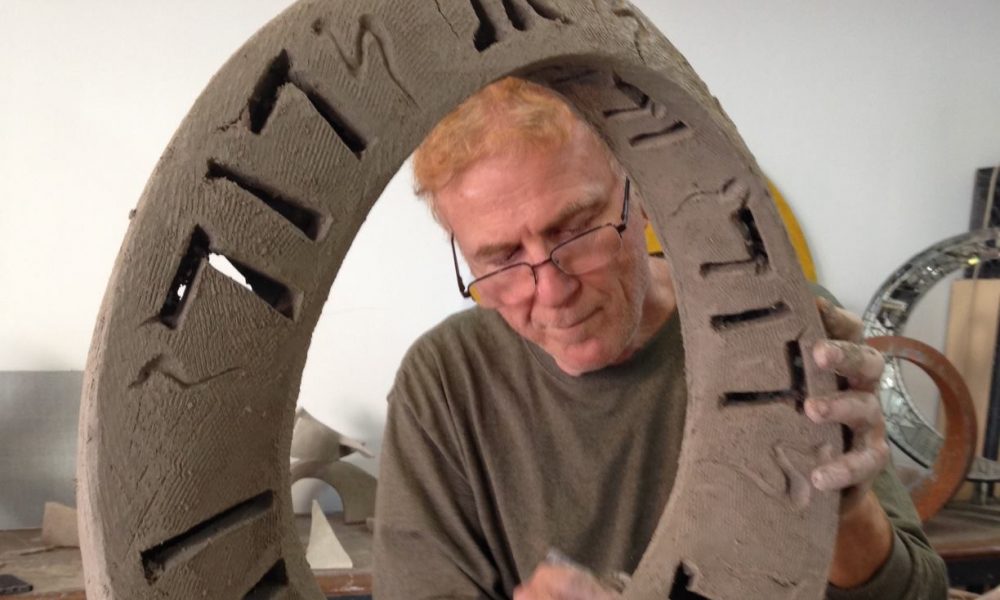 Today we'd like to introduce you to Charles Sherman.
Charles Sherman, please share your story with us. How did you get to where you are today?
I've always loved art and always wanted to be an artist.  No one else in my family was interested in art like I was. When I was little I liked to draw cartoons of rocket ships and planets.  As I got older, I drew and painted whatever caught my eye, trees, the human figure; I was interested in the natural world. When I finished high school I spent time as a professional high diver, and performed at the Steel Pier in Atlantic City.  Then I left New Jersey to study drawing and painting at the Philadelphia College of Art (now University of the Arts). The work of Andy Warhol and Marcel Duchamp at the nearby Philadelphia Museum of Art were my big, early influences.
My college art studies ended a year later when I moved to New York and became a stock trader on Wall Street.  I continued my self-directed art education on my own. I went to all the museums and studied the paintings of the Modern and Old Master artists directly.  My great teachers turned out to be Rembrandt, Van Gogh and Picasso and I examined their work closely. What interested me was to see how thick they applied the paint, what kind of brushstrokes they made and which colors they liked to use.
After a few years as a stock trader I saved enough money and packed up and moved to California.  I started making art full time, and became an involved participant in the thriving Los Angeles art community.  In order to pay the rent, I ended up creating an art business. I became a pawnbroker of fine art; no one had ever done that before.  I helped cash-strapped art collectors by lending money in exchange for a painting or other work of art by a well-known contemporary or modern artist as collateral.
After years of drawing and painting, I felt compelled to create three-dimensional art, to make sculpture.  I began to work in clay. I found using my hands to mold forms directly with the material more fulfilling. At a certain point it became important to me to combine my spiritual beliefs with my art. To be able to make what I visualized, I devoted myself to the full-time study of modeling and constructing realistic human figurative sculptures with Los Angeles-based master sculptor, Robert Cunningham.  I conceived of a series of sculptures illustrating Biblical stories. The Hand of Creation is one of 16 sculptures in the Bible Series. The sculpture is a metaphor for birth and the creative process. When we do creative work, we are also creating ourselves, giving birth to ourselves.
I spent ten years making figurative bronze sculptures based on mythological and Biblical stories. Soon after having a catalogue published of this body of work, an inner voice said, "Charles, develop yourself by creating beautiful and compelling, simple yet infinite forms." In 2002 I began to investigate sculptural forms that express the concept of infinity, especially the three-dimensional möbius, or infinity ring. When I began to make infinity ring sculptures I felt like I was getting closer to the core of what the Universe – and my place in it – was all about.
From a formal viewpoint, the continuum of planes that create my infinity ring sculptures and jewelry designs are based upon a three-dimensional version of the Möbius Strip; a form first formulated by the 19th century German mathematician and astronomer, A. F. Möbius. I primarily work in clay using the most primitive sculpture tools.  My infinity ring sculptures are hand-built using coil or slab construction. The forms I create are minimalist, conceptual and inspired by sacred geometry.
Creating large-scale infinity ring sculptures is challenging because they sometimes collapse during the building process or implode while being fired in the kiln.  Their creation is both costly and time consuming. The sculptures are not only innovative in form, each infinity ring is a rare creative achievement.
As I build and connect one slab of clay with another to make a sculpture, the creative process becomes an act of love. Art is not a noun. The essence of art is that it is a verb. It is a creative act of the holy trinity: materials, artist and Divine energy; each has its own direction and personality and all come together in the artwork. All three must be present or there is no art; it doesn't come to life.  Making art is my meditation practice. As I balance and center a sculpture I am balancing and centering my self. My infinity ring sculptures reveal fundamental, universal truths.
Although my main body of work is ceramic, after experimenting with a variety of materials, I've begun using additional mediums to create the sculptures, including bronze, glass mosaic, aluminum, stainless steel and Lucite. Each material adds another dimension to the spirit of the ring.
Beginning in 2006, after a suggestion by a female friend, I began to design infinity ring jewelry in silver and gold, "sculptures to wear."  Each design is meant to evoke a spiritual concept, such as love, faith, abundance, harmony, or serenity. Most of my jewelry designs either first had a life as a sculpture or was modeled first in clay.  In 2014 I was selected as one of ten new designers by Jewelers of America to debut at the JA New York Summer Show.
A few years ago I began to make memorial sculptures.  The genesis of Infinity Ring Urns was when an art collector asked me to create a sculpture to contain her husband's cremation ashes.   Making the urn moved me deeply and also inspired me to create faith specific urn designs such as one based on my Trinity Cross pendant which had received an international design award and been acknowledged by the Vatican; the Sh'ma, sacred to the Jewish faith; and universal designs such as Serenity and the Heart of Infinite Love. I have also re-designed some of my infinity ring pendants to hold small amounts of cremation ashes.  
In the last few years I have created art for public spaces.  A ceramic sculpture, Serenity, is part of the sculpture installation at Fountain Park in Fountain Hills, Arizona.  In May of this year I received the Mayor's Purchase Award for my ceramic Love Letters sculpture at the annual Beverly Hills art show in the Beverly Gardens Park.  The sculpture will be placed in the landscape adjacent to the Public Works Department for the city of Beverly Hills.
This July I submitted a public art proposal to the City of Los Angeles for a five-foot stainless steel Love Letters sculpture that would be installed on a three-foot pedestal in Warner Ranch Park in Woodland Hills.  If approved, the project would be a joint venture coordinated with the San Fernando Valley Arts and Cultural Center. In our current political climate of divisiveness, the XO infinity ring sculpture Love Letters would be a powerful, iconic symbol.  A monumental kiss and hug, Love Letters expresses a message that everyone immediately understands, the universal theme of Love.
My philosophy of life and art has always been the same, to promote the positive.  I feel very fortunate that I am able to do what I love full-time and hope to do so for many more years.  I wonder what will be my next inspiration?
Contact Info:
Image Credit:
Lisa Ezell, R.J. McDonough, Jean Ferro, Dave Bondi, Marka Maberry-Gaulke, Mohtadi Mirak
Getting in touch: VoyageLA is built on recommendations from the community; it's how we uncover hidden gems, so if you know someone who deserves recognition please let us know here.