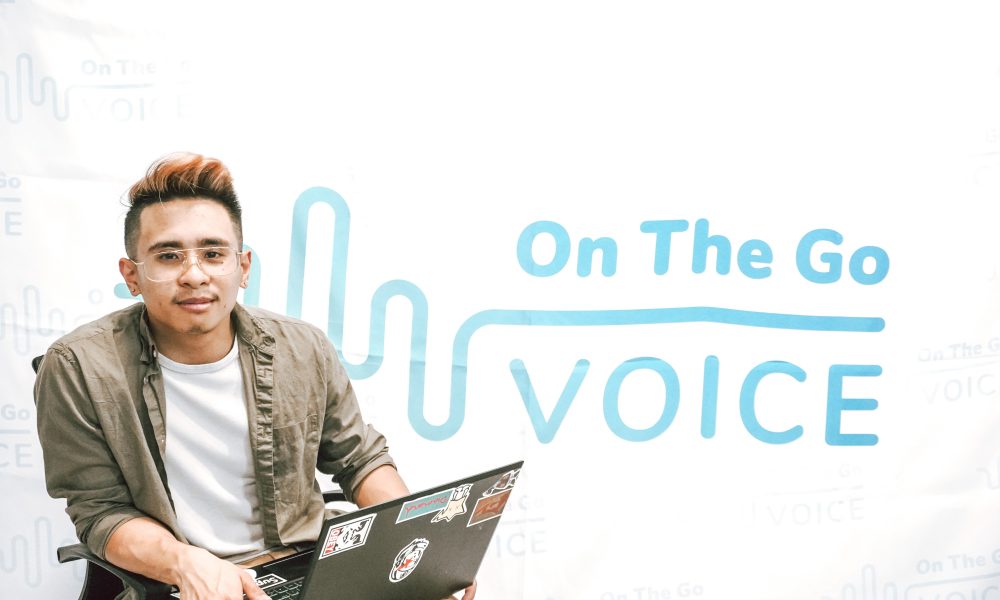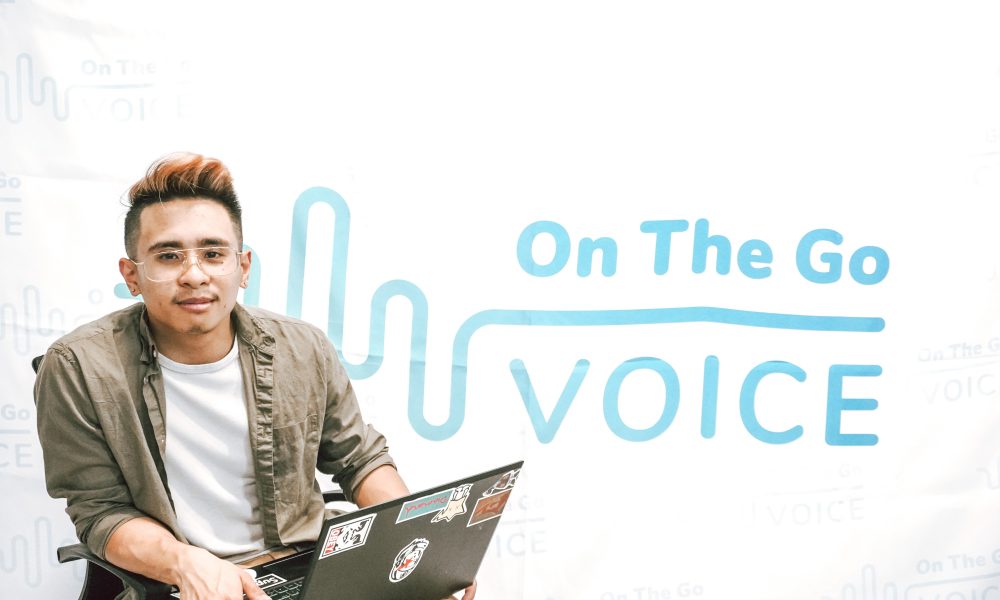 Today we'd like to introduce you to Charles Sabiaga.
Charles, let's start with your story. We'd love to hear how you got started and how the journey has been so far.
I started this idea back in the beginning of 2019 when a co-worker had encouraged me to start a podcast because I always liked the idea of creating a way to voice individual's stories and make it personal by understanding their values, and also because I was seen as someone in work who liked to talk about things that mattered.
I was initially creating YouTube vlogs driving for Lyft with the passengers I drove with at the time that also sparked the idea in them to tell me I should start a podcast.
Once I decided, I recall a very restless night where I thought about the idea how I always found myself being absolutely empowered and passionate about creating something bigger than myself, being selfless. It was also a time where I've disliked the things that was put out on the news. I wanted something bigger. I wanted something that highlighted and focused on things people were passionate about that allowed me to interact with people as much as I loved interacting with others. Just like the vlogs in my drives for Lyft, I wanted to create a platform to showcase the voices of people, particularly the generation I'm in now, and to bridge that towards the upcoming generations. I wanted to bridge worlds together.
I started On The Go Voice, back as a podcast, aiming to become a news/media company, that originally started and called "On The Go", where I first interviewed my most vocal and interesting friends to share their values, that was designated to capture the now & raw moments. As I got through those interviews, I realized I didn't just want topics or people that I'm interested in. I wanted it to revolve around topics that could be important to the upcoming generation.
I then decided to create series, where it was meant to highlight different categories. I started with two that focused on after college ventures, called Post College, and the other on creativity, called Expressed Creativity.
Over time, I built up these series and decided to expand and launched my second season to introduce two more series in the next season focusing on relationships and health & wellness. This was also the time I had expanded my quality of production, extended my reach of guests, re-branded (slightly) and added 'Voice' in the end of the name because I realized it was voices I was capturing. I also expanded my idea of voicing the generation by creating a live podcast to interview gym members as part of the health & wellness series.
By the end of 2019, I immediately decided I was going to go for a monthly series, each different every month, until the end of November. I also got in touch with a place called Circle Hub in Ventura where I was able to improve my quality of production in a settings location which allowed for more privacy and control versus doing it at home at my parent's house. The first month of 2020 in January, I brought back Expressed Creativity to interview, understand, and highlight the inner creativity in different people, which also sparked the idea of hosting a cypher in the 805 area because it has never been done before. I was able to convert the idea of having multiple local artists on this platform to be voiced and then converted to a podcast with a commentary with a friend of mine who was a sound producer and responsible for creating for the beats of the artist, Ben (Jrod Beatz).
This event sparked a whole list of possibilities for On The Go Voice because I realized I could do so much more than a regular news media wouldn't. Although I wasn't focused on making money through it, I found myself insanely passionate about the mission behind this.
Throughout the months, I acquired more skills, such as video editing and promotional graphic design skills, that allowed me to expand my type of skills. I re-branded my logo with the help of a friend & I also tackled different series, through relationships once again, business finance, health and wellness and even interviewed different people on how Covid-19 has affected their lives. At the same time, I collaborated and reached out to work with different co-hosts to introduce different faces where the categories or series matched their sense of style or content for their pages.
During the time Covid-19 hit, my job in the gym had to be shut down for the time being & I saw it as an opportunity to move forward with my idea. This was the time I decided I needed to expand my vision and when I started working towards different ideas to expand it.
By the end of June 2020, I pushed back some series and decided I needed a monthly issue where it highlighted at least 1 of those multiple categories I wanted included. I also decided to reach not just for a co-host, but for someone to help me lead at least 1 of the categories, which in turn out of the 8 I reached out to, I had two accept and go with the idea. One being Allen Custodio, aka Senseii, taking on the creativity aspect and my friend and videographer Adrian Arroyo, taking on the entertainment category.
As of right now, I am under the process of developing the content through interviews, setting up a producer's beats battle virtually, a website under construction, and creating a plan of income to essentially pay current & potential expenses.
Today, I have developed over 50+ episodes, have accumulated about 2,300 listens in a matter a little over a year, and have expanded my reach and network, allowing me to build a relationship with them and a community and supporting those individuals, and building and specializing in skills I never thought would be acquiring today.
Today I am now in the mission of developing a team to distribute content that highlights the messages, values, and moments though the voices of young creators and leaders under the lists of categories, or sections, that is aimed to be issued monthly for readers, viewers and listeners.
We're always bombarded by how great it is to pursue your passion, etc – but we've spoken with enough people to know that it's not always easy. Overall, would you say things have been easy for you?
No, it has not. It took a lot of grit, patience, research, and perseverance to allow myself to lean towards an idea and not give up.
The hardest thing for me was trying to create a vision I had with no skills in graphic design or video editing. Connecting with people and conversing with them to talk was easy, but to be put under a new set of skills in order to create my vision required faith and patience.
Faith because I often battled my own demons whether this was something even worth my time when I had gotten out of college and I had this sense of expectations acquired from my family that I should be having a good job when realistically I failed at obtaining that.
Even now, I struggle to make sure I don't drop everything and leave everything behind because the lifestyle I had wanted after college was not what I thought. Regardless, I learned to make sense of it and create my own reality and to understand that what I am doing will take time.
A few challenges were lack of support. I experience very few support from people I thought that would support my idea. It's just old friends and family who watch. So I have been building rigorously in the aspect of content and relationship with people and potential audiences, learning everything I need and can to create what I envision for On The Go Voice, a platform for creators.
So let's switch gears a bit and go into the On The Go Voice story. Tell us more about the business.
I define On The Go Voice as a content-based news & media company, except it doesn't cover the traditional news. It's a platform that captures and highlights moments, values, and messages through voices of generations, leaders, and creators. Through it, it covers undocumented creations of individuals that normally would not get recognized without viral moments or a sense of grasped success. Instead, we seek them and work with them. Or rather we might facilitate events, such as the beats battle to highlight the creativity of producers or host an event of cypher for artists, or interview gym members live or host a live online event questioning people's opinions.
What I specialize in that I would say is recognizing individual's talents and finding a way to put them on the spotlight and amplify their voices of their work. I often find myself taking an idea and just putting it together. But skills I do include hosting and interviewing guests, video post-production, graphic designs & promotions, setting up the equipments required, scheduling creators to be featured in On The Go Voice, and working and collaborating with others. While I have not directly made a way for the platform to bring a consistent set of revenue yet, I plan to slowly dip into ideas I have to test out what works best that will allow me to improve the quality and service of On The Go Voice, not just for consumers and the audiences, but the guests and future individuals I look forward to working with.
Has luck played a meaningful role in your life and business?
It's crazy because I never seem to see anything as bad or good luck. Often I found myself just seeing something as an idea and working with it. Whether such things like Covid-19 affecting the business, or a source of income being limited to self-fund my ideas, I always found ways to work around it.
I would say I was always trying my best to be resourceful when I have ideas.
Though, I guess I can say I am grateful for the people that has come to my life and has helped me on this journey. I've built and nurtured everlasting relationships through On The Go Voice, that has led to more opportunities. I never think they were luck, instead it's been a matter of understanding that because I added value to their life, I deserved whatever came towards my way.
Contact Info:
Suggest a story: VoyageLA is built on recommendations from the community; it's how we uncover hidden gems, so if you or someone you know deserves recognition please let us know here.