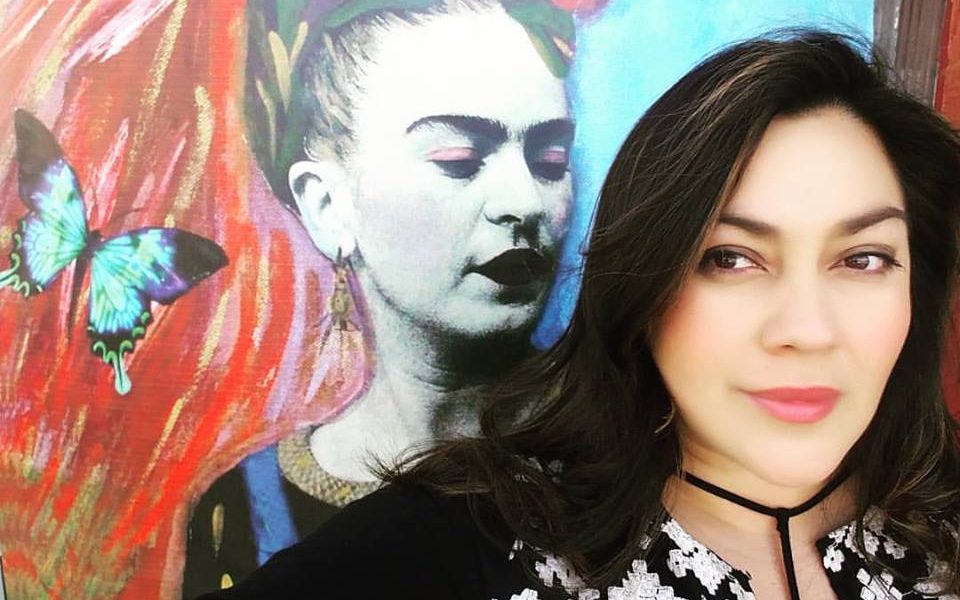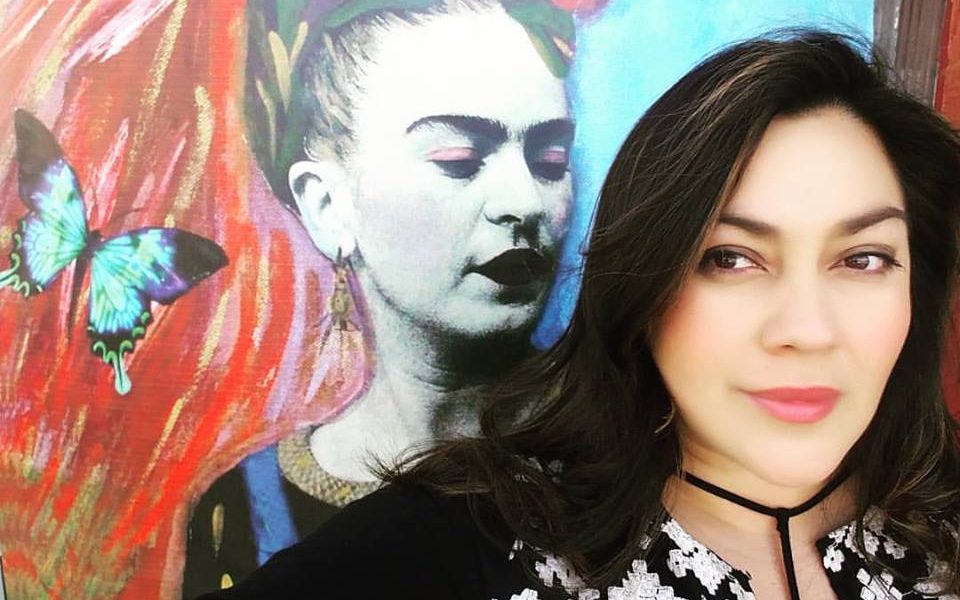 Today we'd like to introduce you to Celina Estrada.
Celina, let's start with your story. We'd love to hear how you got started and how the journey has been so far.
In 2014, our family suffered the loss of three family members. First was my aunt, in her forties who passed from breast cancer. She fought a hard and long battle. Second, was my 17-year-old brother. He was killed up north by the California Highway Patrol, and the investigation is still ongoing. Just when I felt I couldn't handle another loss my husband's niece in her twenties was struck by a vehicle when she was crossing the street.
We were in the room when they unplugged her body from the machines that were keeping her alive. It was the hardest year. I vowed that from this day forward I would live my life to the fullest and live for them. I realized that I was just living year to year with no true purpose in this world. I actually wasn't living, I was just existing. I didn't want to just exist, I want to make a difference and leave a legacy for those who didn't have the opportunity to continue living.
I began to volunteer like crazy. I volunteered as a grant writer for Amigas4mysoul. I worked events at Olive Crest who works with children in the foster care system, but that wasn't enough for me. Meanwhile, I had a full-time job and had worked in the Public Sector for 16 years. I realized that I wanted to offer more to my employer and felt that I could benefit the City if I had a different job title. I began to apply for other positions. At this time is when the work bullying began.
The work I had done for ten plus years was now not good enough. I was constantly under the radar and found myself having to justify everything I did in a day. It got so bad that they moved me from my desk of ten years to a desk behind a wall closer to my supervisor so she could "Help Me." I cried every day coming to work. I was sad and depressed. I was belittled in front of staff and was even put on probation for not spending a federal budget that could only be spent in the public applied and qualified for the program.
After no help from my union, I had no choice but to hire an attorney and get put off work on stress leave. I cried daily and wanted to quit so bad, but my husband was always there offering words of encouragement. One day, I was in the shower and started crying out to God. I basically said let me talk out loud because maybe my voice isn't loud enough. I needed his help. I could no longer do it on my own. I needed a higher power to help me. I said "God, guide me, tell me what you need me to do.
I know this pain isn't on purpose, I know you have a plan for me, but I need you to show me. Please, I'm here to listen, guide me show me", I had always liked the work that life coaches did and the message was getting louder and louder. One night I started researching online. I thought this is the first step right… well, the next day, I was invited to a women's conference at Zoe Christian Fellowship. They started talking about how they offer a Faith-Based Life Coaching course. I knew at that moment God had answered my prayer.
There was no doubt in my mind that I was placed there for that exact purpose. I can now write my story and not be in tears which is huge! My tears came from the pain I remembered. The pain that hurt so much. I knew there were others hurting too and felt alone and I want to help them. While in the life coaching course I found my purpose. I want to help youth… I want to be the person I needed when I was younger. The message was clearer than ever. I found joy and purpose when I volunteered.
Helping others get clear on their goals and helping youth gave me the greatest feeling ever. I love the look of clarity and happiness after I give a presentation. I love to see hope in the eyes of a youth who feels like he is stuck in his circumstances. I feel like these are my children, and I will do my best to help and guide them to the life they dream of. My pain and tears were not wasted. I used my pain to lead me to something higher, and that was my purpose.
To know your purpose in life is one of the greatest feelings in the world. I couldn't have done any of this if it weren't for my faith. My faith has been a key factor in me getting this far. My faith grew immensely because of these hard times. I want to thank Awyken Life Coaching for offering such an amazing course that has changed my life and is changing the life of others. I'm forever thankful!
We're always bombarded by how great it is to pursue your passion, etc. – but we've spoken with enough people to know that it's not always easy. Overall, would you say things have been easy for you?
I don't think there such a thing as a smooth road. There was lots of work to put in. But everything I did I knew had to be done in order to be where I wanted to be. I had bad days. Days where I felt that I wasn't good enough. I had days where I questioned what I was doing. But I always had the same answer…
I need to be that voice for others who have gone through what I experienced. My pain needed to be the voice to others who felt that there was no light at the end of the tunnel. I knew that God had this job for me and that made it easier to keep moving forward and working hard to create my business.
So, as you know, we're impressed with Cereus Bloom Life Coaching – tell our readers more, for example, what you're most proud of as a company and what sets you apart from others.
My company Cereus Bloom Life Coaching started because I knew I had to incorporate the cactus. The cactus is a resilient plant that can withstand many climates and is strong, sharp, unique and beautiful. I wanted my business to represent the same. I chose the three-tiered cactus to represent past, present and future. It was important for me to incorporate a faith-based aspect to my logo and I added the triangle to represent the holy trinity which was a big factor in me even creating a business.
My target is youth coaching/mentoring, but I have coached businesses and adults. The workshops I offer to youth can be catered to a specific topic. The most popular topics include Creating an Open Mindset, Creating the Best You and You are Your Brands. I also offered a faith-based life coaching to a local south la church where I incorporated God and scripture for a vision board activity as well as meditation and mindfulness.
As a company, I am most proud of the volunteer and networking that is the heart of this company. I am blessed in life, and I feel like it's up to us to help others without thinking we have to always receive something in return whether it's monetary or even verbally. I love volunteering because I know that someone is receiving a message that will change their change their life. I love networking and connecting others that could benefit from each other.
If we all got together and helped one another through the eyes of God and truly just helped because it was the right thing to do this world would be on another level. I will continue to be that person no matter what others say or think because I know my purpose and what I have been chosen to do on this earth.
As a Life Coaching business what sets me apart from others is that my target is low income and at-risk youth. I want to create well-rounded youth and incorporate life experiences that will motivate them to want to see and do more in life. I have done numerous mindfulness activities where food is involved. I love exposing them to new foods from around the world. I love seeing them enjoying new flavors and excited to try other unknown foods from other regions.
At the end of the year, I treated my youth church group to an international buffet. Most of the students are Latino and never tried Indian or Greek Food. I loved seeing their reaction to the different flavors and them getting excited that they tried something new. I also love introducing music to and meditation and introducing methods for relaxation.
Cereus Bloom Life Coaching is about providing an experience while learning valuable coaching methods. I'm excited to add a destination coaching that will take place at numerous visually appealing sites.
So, what's next? Any big plans?
I'm looking forward to 2019 because the next step I'm interested in is getting contracts with local schools, non-profits, and government agencies. I want to provide long term coaching that actually includes a curriculum that covers a variety of topics that works toward creating The Well Rounded Youth.
I grew up in Inglewood and thanks to my imagination I loved trying new things and wanted to travel as a child. But I want to expose at-risk youth and youth in lower income communities to museums, music, food, travel, and philanthropy.
I feel that exposing them to a whole new world will create excitement and a drive to want to do more and see more and be that success story no matter what their background is or where they came from. I want everyone to love their life and be happy to be alive.
Pricing:
Book 4 Individual Coaching Sessions for $199, get 1 FREE
Book 4 Group Coaching Sessions for $499, get 1 FREE ( For schools, non-profits, businesses)
Contact Info:
Getting in touch: VoyageLA is built on recommendations from the community; it's how we uncover hidden gems, so if you know someone who deserves recognition please let us know here.