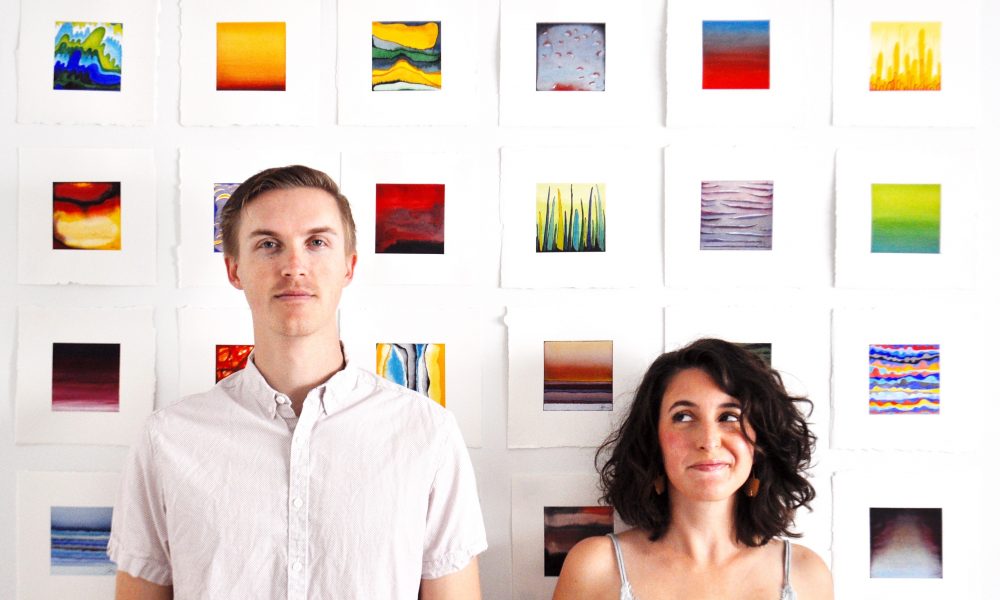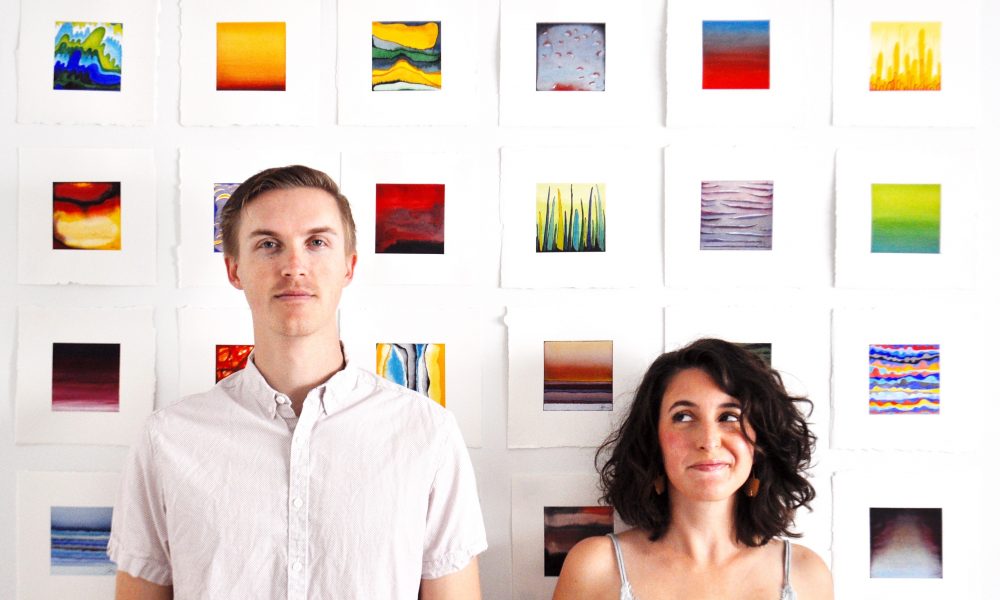 Today we'd like to introduce you to Cecilia Plasencia and Taylor Horton.
Prince and Fox Studio is led by Cecilia Plasencia and Taylor Horton.
Before we met: Taylor grew up in a small town in Alabama, he was brought up in a family of skilled woodworkers that make and restore church pews. Taylor began woodworking at the age of twelve, learning this skill from his grandfather.
Cecilia was born and raised in Miami, first-generation Cuban-American. She grew up among a family of architects. She had a passion for the fine arts from an early age and chose painting and drawing as her main form of expression. Growing up with architects in the family she began understanding concepts such as space, form, function, structure, and construction.
We met at Auburn University, both of us enrolled in the highly ranked five years of architecture program. We attended the world-renown design-build program, Rural Studio, in our third year of school and that's where we made our first furniture piece together. We graduated from Auburn in 2015 with a passion for making and a bachelor's degree in architecture. From there, we moved to Providence, Rhode Island for Cecilia's graduate admission into the Rhode Island School of Design. Taylor continued to practice architecture in Providence where he completed his first built work and focused primarily on construction management. Cecilia graduated from RISD in 2018 with a master of fine arts in furniture design. A few months after her graduation, we decided to move to Los Angeles to start Prince and Fox.
Somewhere in the middle of all that learning and betterment, we had our first date, fell in love, got engaged, and eventually got married (just in case you were wondering). While our history and background reflect two highly motivated and capable individuals, our true pride is in our present relationship both personally and professionally which is greatly reflected in our work.
Overall, has it been relatively smooth? If not, what were some of the struggles along the way?
Well, you don't learn how to run a business in art school, haha. We started our business about six months after Cecilia received her MFA from RISD. We thought starting an art and design business would mean only designing and making art…
When we first started, we had no idea how to manage all aspects of business-owning; marketing and outreach, maintaining brand attraction, accounting and budgeting, etc. We also found other artists to be awkward and guarded when we asked for help about this particular facet of their business so we had to look at other business models, such as clothing retail, to develop our business strategies. We still feel we can grow in this area but for now, we feel stable and confident in our current approach. Since we've started, we've developed elegant packaging and branding, created multiple social media accounts focused on connecting with our audience and drawing attention to our craft, and secured representation through multiple galleries.
Alright – so let's talk business. Tell us about Prince and Fox Studio – what should we know?
Prince and Fox is an art and design studio based in Los Angeles and operates out of Santa Monica. We create Functional Art inspired by Natural Circumstance and pride ourselves in quality and craft. Taking overlooked/ugly materials such as concrete and plywood and changing people's perspective on them is one main objective. Making strong brutal materials feel tender and soft and inexpensive materials feel high end and valued are just some ways we change people's preconceived notions. Our goal is to study and understand the relationship between nature and man and express this relationship through matter. With an intuitive mentality, our brand introduces a link between organic concepts and functional fine art. The outcome exists in the space between sculpture and furniture. With a freedom in form, we design and make products of high quality. We create matter that matters by patiently learning materials and allowing others to see what is often invisible but essential.
At the moment, we are a two-person operation. We design and make all of our work from our garage studio in Santa Monica. Our neighbors fondly call us The Garage Artists. We never anticipated the attention and interest that floods in through an open garage door. We've learned that people, especially kids, want to experience art at every stage and love observing us in our element. It also provides an opportunity to explain our process and craft which is always exciting for us.
We are currently known for our casting work. Casting is a craft process in which some form of matter in a temporary liquid state is poured into a mold and solidifies. Additionally, we work with a wide pallet of materials from the more common in our industry such as wood and various metals to more experimental materials such as dried flowers and Himalayan salt. In general, Cecilia specializes in concrete and casting and Taylor specializes in woodworking and finishing.
We have three functional art series that attracts much attention; Salt Filter, Cuddling Concrete, and the Geode Light. The Salt Filter collection holds various table forms entirely made of Himalayan salt. The Cuddling Concrete is an end table created by organic, squishy stones that interlock and is available in several colors and gradients. Lastly, the Geode Light, and its smaller variation the Erosion Light, combines both concrete and Himalayan salt for a beautiful lighting solution. We have many more functional art pieces in our collection but these have drawn the most attention from our audience.
Our business is young, only two years old, but already we are seeing that the body of work we design enchants our audiences with meditative tactility and an immediate connection with nature. We are proud of the connections our work has made in our neighborhood and the Los Angeles art and design communities, and even internationally through our social media presence. While we've only just started, we feel we've provided beauty and positivity in a time of stress and uncertainty and hope to continue to shape the world around us by being genuine with our audience and listening to the materials around us.
As architects, we witnessed so many fights against nature and attempted to control or over-power her rather than listen and befriend her. We often think humans do this silly thing where they take matter in nature and simplify it to a degree in which they can understand, which often takes the form of a line or plane. No other creature needs this level of reduction or illusion of control. We quickly learned that this sense of control over matter fosters anxiety both in the artist and the audience. We Consider ourselves the conduit for materials to express themselves. Most designers and artists believe excellent craft defines itself in precise control over matter. We feel excellent craft also lies in a balancing act between man and matter consecutively listening and taming one another, a mutual respect between the two. We listen to raw materials and nurture them into functional art to bring a gentle piece of nature into homes.
Any shoutouts? Who else deserves credit in this story – who has played a meaningful role?
Our families and friends have always been there cheering us on at every graduation, art show, and gallery opening. They've bought work from us during dry spells and displayed our work proudly in their homes.
Our studio name "Prince and Fox" is inspired by Antoine De Saint-Exupery's book "The Little Prince".
As a husband and wife team, we've always heavily relied on one another. Below is an example of this (the dedication Cecilia wrote for her RISD thesis book):
To Taylor Horton
It is fairly odd that I am dedicating this book to a human rather than a material, but I'd like to ask my materials to forgive me. See, whilst I have dedicated a portion of my life to listening to matter, Taylor remains the only matter that truly matters. For me, he happens to be a man just like a million other men, and I had no need of him and he had no need of me, either. But, we have tamed one another and now need each other. See, day by day, hour by hour, minute by minute I learn more about what sets him apart from the rest. My knowledge of him grows in detail and I have chosen to learn him for many years to come. If my materials still can't quite understand, let me explain it in a different light. He has the strength of steel, the flexibility of silicone, the honesty of resin, the soft embrace of a mother mold, the beauty of wood, and the heat of curing concrete.
To Taylor Horton
The only matter that matters.
Contact Info:

Image Credit:
Prince and Fox Studio
Suggest a story: VoyageLA is built on recommendations from the community; it's how we uncover hidden gems, so if you or someone you know deserves recognition please let us know here.