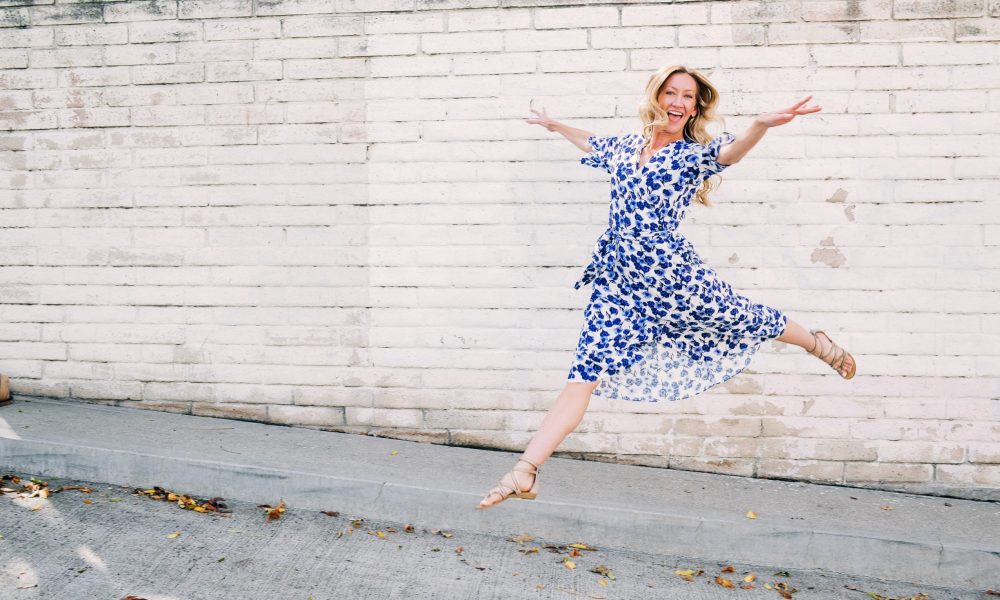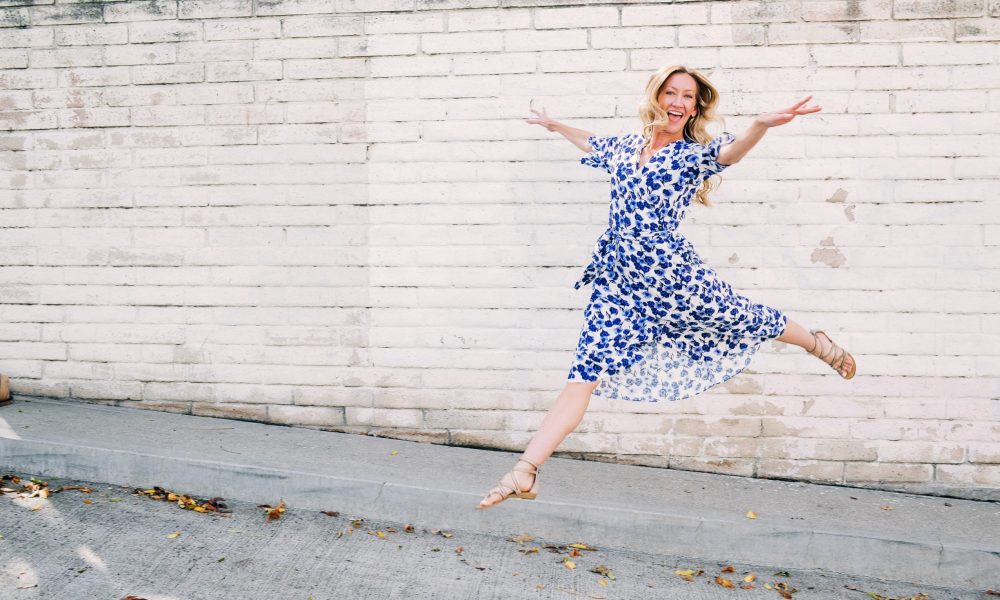 Today we'd like to introduce you to Carrie Jean Walker.
Thanks for sharing your story with us Carrie Jean. So, let's start at the beginning and we can move on from there.
When I was little I believed when I grew up I was going to be an artist. In conjunction with this, I've always had a deep desire to help people on a worldly scale. I began studying arts in elementary school and continued through high school. In college I studied fine art for three years, then I choose to switch my studies to Fashion Design and transfer to Otis College of Art and Design. I was 21 years old before I transferred and my reasoning to change my major was simple, because people will always need clothes. I was searching for a stable career and I couldn't see how art was going to do that for me. I didn't have a clear vision of my future, so I just chose based on logic instead of pursuing what I truly love. I figured I would create art as a hobby and that would satisfy my passion. Before transferring to fashion, my drawing teacher told me not to choose fashion design. I remember this conversation vividly. At the end of the semester, she asked me why I wanted to be a designer. I told her because I thought it'd be fun. Then, she asked me what I stood for in life and what I believed in? I felt annoyed with this question because I didn't have an answer. I really didn't think about who I was or what I was doing. All I wanted to do was to get from point A to point B and obtain a steady job so I didn't have to be poor anymore. So, I stuck to my plan and pursued fashion designed.
My parents raised me with a very strong work ethic. Because of this, I made it my goal to work as hard as I possibly could in every facet of my life. For about ten years I felt the need to continue to search for something that would ground me, something that would make me feel valuable. My go to in order to obtain this was accomplishing goals. So let me paint you a little picture of what my life looked like during this time. Fast forward to the 6th year of my first job where I worked as a Senior Designer at Abercrombie and Fitch. I worked long, stressful hours. It was January 2015 and somewhere around -30 degrees. I'm a Southern Californian girl and a sunshine baby to the max, so freezing cold and snow is my worst nightmare! I was also training for a national fitness competition after receiving my Pro card and earning the overall champion award in the state of Ohio. I was writing a book and I had started my painting business! I was actually doing so much, that I had to schedule in hours of forced sleep every night just so I would get some rest. I guess you can say I took the work ethic advice from my parents a little overboard.
After six years of designing with Abercrombie, I decided to quit my job. I felt this strong urge to move home and I had to honor that feeling in my gut. I was so stressed out mentally, physically, spiritually and emotionally I honestly had nothing left to give. A few weeks before this, my mom had come out to visit me in Ohio. I had made a big mistake to fall in love with a guy who a year and a half in to knowing him told me he had been engaged to another woman and had been in a relationship with her for 5 years. A few months after finding this out, he decided to marry a girl who was my one of my closest friends. I was beyond heart break. I felt empty, angry and betrayed and it felt as though nothing would be able to cure my pain. The strong girl I was, never asked for help from my parents, including ever reaching out to them when I was sad. But this heartbreak was too much for me to bare so I called my Mom and begged her to come out and visit me. When she arrived, it was pouring rain outside and she drags me to church for the very first time. As I'm listening to the sermon, the pastor talked about how God removes people from your life because sometimes what's behind them, is more than just the man. Sometimes, it's evil. And we are not meant to fight against evil, that's Gods job. As the sermon spoke to my exact life situation, I still didn't think much of it. Proceeding this, the pastor asks us to open our Bibles to a verse he was going to preach on. Knowing nothing of where anything was in the bible, I grabbed the ribbon to open the pages and the ribbon was on the exact page the verse the pastor just asked us to turn to! This stood out to me because my mom had given me the Bible two years before this moment and I had never opened it. After this, the thought crossed my mind, "Could this be something? Could Jesus seriously be real?" And even then, that wasn't enough for me to see the truth.
A few weeks later I was at my apartment packing and giving away as many things as I could. I felt bogged down by all the stuff I had accumulated the last thirteen years and I felt as if it was all clouding my vision. I began to think that I also didn't want to move across the country with a car. The next day I decided to take it to a car dealer where I could sell it. When I arrived at the dealer, I met this nice man who had just moved to the Ohio from Jamaica. After talking with him for a few minutes we went to his cubical while we waited for the appraisal on my car. We talked for a few minutes and I told him I was leaving my job to hopefully begin pursuing my dream of being an artist. At that moment, the energy in the room changed. He looked at me and told me he had a message for me. That, I was supposed to read Jeremiah 33:3. What moved me to tears was that I had been seeing the numbers "333" for at least 6-7 years. Every time I saw these numbers, I thought there was a bigger meaning to it. He didn't know what the verse said, so we looked it up together. The verses read: "Come to me and I will answer you and I will tell you great and mighty things you do not know." This moment stood out to me because most of my adult life I had been searching for the truth of God in several different belief systems. At the time, I was heavily in the new age belief system. Believing in things like astrology, aliens, crystal healing, metaphysics, and little bits of several other beliefs systems that only lead to disappointment and momentary relief. After we looked up the verse together he began speaking to me in a hastened way. He said I was going to be an artist for God! He said I was going to help save the world! He spoke for about 10 minutes non-stop and intermittently saying, "I don't know why I'm saying these things." He spoke fast but very sure of what he was saying. It was obvious to me, this man was not making up what he was saying. It's as if he was guided to say all that he said to me. It flowed so smoothly and gracefully. There was a feeling I've never felt before while in that moment. And after he spoke to me, I told him about how I had been seeing the numbers "333″ for a long time and we had a laugh. It was definitely one of the most awesome moments of my life!
After this I went back to my apartment and continued to pack up my life, quit my job and move to California. Although I was excited for the new start, I also had a difficult time holding it together. I had worked so hard and was so overwhelmed, I experienced a full-blown burnout that lead to depression. I needed months to recover. After recovering, I spent the next two years working as an outdoor designer near where I lived. God blessed me with new friends at a bible study I prayed for and instantly was connected to and I had now been able to work on restoring family relationships that had been damaged in the past. So many wonderful things happened! But all these things halted my dreams of being an artist. And, I wondered about the guy at the car dealer who said I was going to be a painter for God. Could that really be true? I knew I believed it but I couldn't see how it was going to happen. I remember thinking to myself and having multiple conversations with other people that if God wants me to be an artist for Him, He's going to have to make a way because I didn't know where to begin or what to do?
It was December of 2016. I had just broken up with my boyfriend at the time. Devastated and heartbroken, again. One month after that, I was laid off my job. And a month after that, I crashed a dirt bike injuring my shoulder for six months. Oh, and to top things off, I was sick through this time for three months straight! I had no boyfriend, no job, no income, I wasn't able to work out, I was in bed sick and healing from an injury. At first, I had a difficult time understanding what was going on. Why were all these things happening at once? And why had I applied for a hundred jobs and not one of those companies wanted to hire me? Naturally, I went into fear. So, I did what I knew best, I continued to try and bring myself back up by pushing through my current obstacles. After months of responding this way, I only received more anxiety and more fear. As time passed, it was brought to my attention through many outlets that I needed to be leaning on God, not my own capability. I began learning more about God, and I started to realize some of what He was doing in my life. God showed me the places I held onto as my identity. And the only way of redirecting me was to keep those things away from me, so all that was left was God. I realized this season in my life was occurring because my heart was in the wrong place. The things I valued and places I spent my time were the exact opposite of where God wanted me to be. He wanted to develop my character and change my priorities. He wants my heart to be on Him and other people over worldly things.
After eight months of no job and having all the things I valued most no longer there, I heard God! I was at my brother's graduation from basic training in the Air Force. One night while falling asleep, I heard Jesus speak to me! He said, "A pigs prayer will bring you a bruised apple." Then I saw a single apple in my mind with a bruise on it. After waking up in the morning, I wondered what it meant. I couldn't recall anything in the bible about pigs and apples combined with prayers. So later that day I googled "pigs, prayers and apples" and the first site that showed up in my browser was a story called, "Horse and Pig." It's a fable about a horse and a pig roaming around looking for food. They come upon an apple tree, and the horse praises God for the food. He has a great attitude and gratefully receives the blessing. The pig, however, is rummaging around on the ground eating the smashed rotten, bruised apples and has a bad attitude. He says he can see how they will run out of food and when they do, he'll just move along to the next source of food. The horse looks down at the pig wondering why he's content with rotten bruised apples and offers to share every other fresh apple with him. The pig grunts and says okay. After receiving a few fresh apples from the horse, the pig says, "Too slow!" The pig preferred to eat the smashed bruised apples on the ground! He was more comfortable with doing what he knew rather than waiting for the fresh apples from above.
After reading this, I was laughing so hard! My take away, and how this story applied to my life was, instead of rummaging around frantically seeking another job, God wanted me to start my painting career. He wanted me to stop and understand that He would provide for me, all I needed to do was wait for the right timing. I can't tell you how many times over this last 8 months of waiting for job direction did I say, "This is taking forever!" My family and friends can testify. I believe God has given me this time to know Him, gain trust in Him and reevaluate my life. I've always made plans, now God is teaching me how to follow Him. What I didn't know how to do was apply all that I had just learned to my life. I understood the lesson, now what do I do? Well, the story of the horse and the pig also revealed some guidance. It said for me to challenge myself to be in a relationship with God. Only then would I be able to perceive His thoughts towards me and live the life I was meant to live. After hearing God speak to me and reading this story, I knew it was time to begin building my art business!
I know some people might think I'm crazy for giving up ten years of hard work in fashion design to become an artist. In my heart, it's what I've always wanted but hesitated. Even after given direction to paint for God! It took the word of God speaking to my spirit to kick me in the butt! And get me moving! So, I've dedicated my life to God and He's giving me my dreams! I began last November by building a website and taking pictures of my art. I starting making art pieces, creating a logo and trademark, entering into art fairs in my area and reaching out to shops and boutiques in the country. I uploaded my art to Saatchi.com and Society6. I've also been so lucky to have had an opportunity to work with Betabrand, whose supporting my fashion design ideas and posted a designer spotlight story on me featured on their on their website. This is the beginning of my business venture as an artist and designer and I'm giving it my all to see where God leads me!
We're always bombarded by how great it is to pursue your passion, etc. – but we've spoken with enough people to know that it's not always easy. Overall, would you say things have been easy for you?
My road in life before God has been extremely challenging. Since I've believed in Jesus, He's changed me and my life all for the better. I have trials but nothing compared to what my life was like before! I can see how God is molding me to be the woman He wants me to be in order to prepare me for what's in store in my future. Building a business as a one-man show is a lot of work and I'm learning along the way constantly. I feel lucky that my only current challenge is juggling the workload. I have so many ideas for art and I get so excited to make things that I wish I could do it all right now but I spend a lot of my time working the business side of things, which doesn't leave much room for making art.
We'd love to hear more about your business.
I specialize in fine art and fashion design. I've painted on stage at church during sermons and I've created a wall mural, which was so fun! I have several mediums I use and a wide range of content. But my focus will eventually be art for God, focused on Jesus and painting images I receive from reading the bible. I'm most proud of the positive response people have to my art, my intention with the business and my testimony. Helping people is high on my priority list. I'm so lucky to have the opportunities I have and I want to make sure it goes back out to other people. I donate 10% of my sales to a charity listed on my website that I'll be changing twice a year to support people in need in our country. My business focuses on making beautiful art and sharing the word of truth through my story to the world. I'm excited to see where I'm lead and watch it grow!
What were you like growing up?
My childhood had some very rough, heart scaring times. At thirteen I began saving things in my closet to move out. And as a teenager, I went through a rebellious phase that ended up really hurting myself in so many ways. When I was eighteen I was kicked out of my house and actually pretty happy about it at the time. Through my twenties, I genuinely believed most of my family didn't love me and at that point in my life, I felt as though I hadn't had one true friend. Because of this, my heart grew very protective and hardened. I grew up believing that no one understood me and no one was going help me in my life. I believed only I could make a life for myself. As a young woman who didn't know God, felt unloved and is very sensitive, I became hurt and angry. These feelings drove my hurt even deeper and I set off to do everything I could to prove to everyone that I was worth something.
I spent the next ten years of my life enduring the craziest things to convince people that I was someone of value. I thought that maybe if they saw I had come out of such a tough situation that they'd view me as a strong woman. So, I went to the toughest Fashion Design school in the industry, graduated top of my class and won a bunch of awards and scholarships. After that, I moved to Ohio to be a designer at Abercrombie & Fitch. Because I didn't really want to be there, my attitude came with me and everyone sensed it. I was angry at my life in general and I didn't know how to fix it. In the beginning, while working at Abercrombie I decided if I couldn't change my environment, I could change my attitude. So, instead of crying a pity party a minute longer, I decided I'd outwork everyone and be the best manager known to man and climb the ranks as fast as I could. And that's what I did. I piled on so much work and placed impossible goals ahead of me just to see if I could it. I didn't know what I was living for and I felt like the challenge of achieving extreme goals was something fun, like a game.
I didn't feel as though my life had much substance or meaning. It's as if something was always missing, so I just kept filling it with goals and awards and trophies and grants and money and junk. Through this time, after every mountain I climbed (literally and figuratively), I felt nothing at the top. I was just there. It was beautiful at the top but it felt the same as the bottom, it just visually looked different. As I continued to achieve and do all kinds of crazy daring things, people began to encourage this behavior so I kept doing it. I began to set some pretty unachievable goals just to see if I could do them. And I did. I became a fear conqueror. Doing things that scared me was a constant goal of mine. Until I realized, I had no boundaries, I didn't know who I was or what I stood for. I felt lost. And, every time I sought something to ground me, it never proved to give me what my spirit was yearning for until I met God.
Contact Info:
Website: Carriejeanfineart.com
Email: Carriejeanfineart@Gmail.com
Instagram: @carriejeanfineart @carriejeanfashiondesign @carriejeaninteriors
Image Credit:
Betabrand
Getting in touch: VoyageLA is built on recommendations from the community; it's how we uncover hidden gems, so if you know someone who deserves recognition please let us know here.