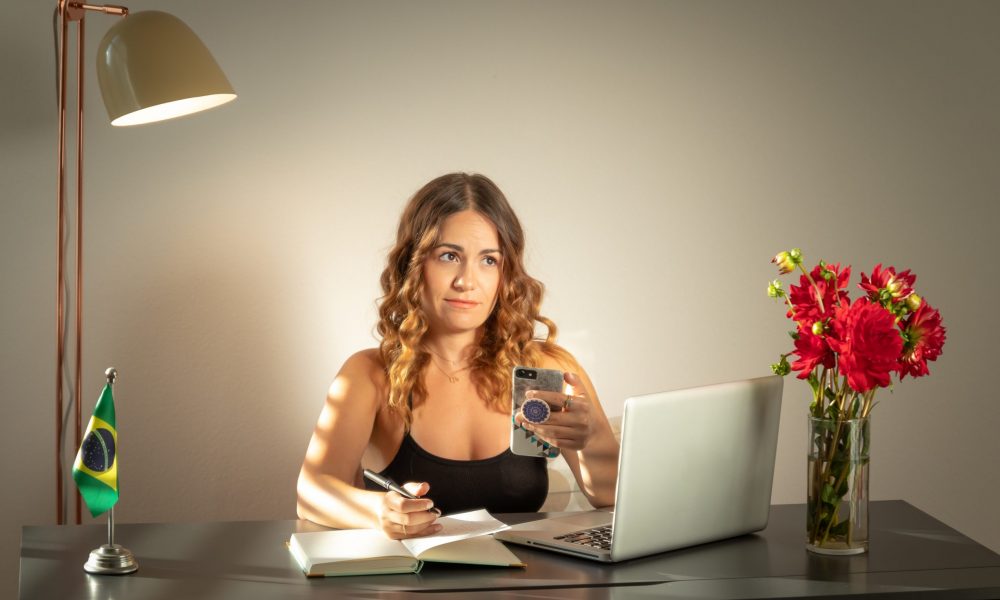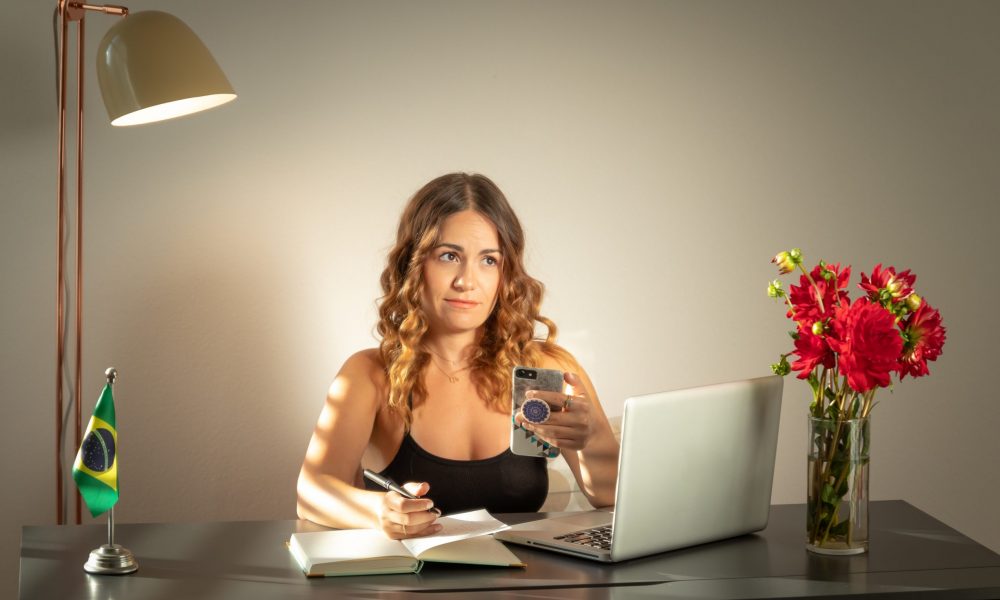 Today we'd like to introduce you to Carolina Groppa.
Carolina, can you briefly walk us through your story – how you started and how you got to where you are today.
Well hello there! Thanks for stopping by spending some time with me!
My story begins in Sao Paulo, Brazil, where I was born. My parents moved to the States when I was about 9 years old in search of a better life. I can't imagine the courage took to pack up an entire life, 3 kids, and move to a new country where no one spoke the language. All because they wanted to give us the opportunities they never had. Talk about unconditional love! We lived in Richmond, VA for a few years, which is also where I ended up learning English, and then shortly after moved to South Florida I did the majority of my growing up.
I moved to LA about 10 years ago to pursue the madness that is the entertainment industry. I initially came out here to act. I was lucky enough to gain great momentum with auditions and almost bookings, but the timing wasn't my friend. The writer's strike of 2008 followed by the economy crash brought all of that luck to halt. I was conflicted, to say the least, and I almost moved back to Florida, but after some reflection, endless conversations, and many tears, I decided to try the only other thing I could think of: creating my own work.
I spent the majority of 2009 trying to figure out how to self-produce and create opportunities for myself as an actor. I feared getting lost in the sea of web series, which was booming at the time even though no one understood what the heck that was, much less what to do with YouTube. So, I accidentally did what others later told me was impossible… I got financing for a play that ran for 6 weeks in Los Angeles. It's a fantastic contemporary Pygmalion piece called Spike Heels by Theresa Rebeck.
It was my first time taking my career into my own hands and I'm not gonna lie, it was empowering as hell. I played the lead and rounded out the cast with 3 other actors who were way more talented than me. They taught me so much! I hired a director, found a stage manager, coordinated rehearsals, assembled a dedicated crew, figured out marketing and PR (in the days BEFORE social media, meaning, printing postcards, mailing casting directors, taking out ads in Backstage magazine, you name it, I found a way to do it!), I organized the opening night party, shot a promo for the show; I pretty much did everything it normally takes a village to do.
Needless to say, I learned a ton; mostly that you really can't do it all alone. The show accidentally positioned me as a hungry up-and-coming producer. I didn't know what I was doing, but I was eager to learn and find the answer.
Everyone had a short or a project that needed a producer, so I started producing everything that came my way. I said yes to everything. That became my intensive boot camp. I learned by doing, by showing up, making tons of mistakes, and falling on my face, like we all do. Now that I've been making my living as a producer, I can confidentially say that a big part of producing is calmly finding solutions to problems of all sorts. All of the time. That challenge is what makes it so exciting!
Many commercials and short films later, the stars aligned in a way that is too long to get into in this interview, haha, and I helped develop and produce a project that catapulted me into the next phase of my career; the feature-length documentary AUTISM IN LOVE.
The film explores how adults with autism find and manage romantic relationships. I knew nothing about autism before this doc serendipitously entered my life and honestly, it was exactly why I had to do it. I figured if I didn't know anything about a disability that directly and indirectly affects the lives of many, then surely others didn't either.
AUTISM IN LOVE world premiered at Tribeca in 2015, where we sold the film to Netflix and PBS. The success of the film helped solidify me as a producer, but the most rewarding and memorable moments from that era were getting to meet all the parents, therapists, and those on the autism spectrum who were deeply moved by the honest and raw documentary we created. It still warms my heart just to think about it.
It's truly been the gift that keeps on giving. In 2017, it was nominated for an Emmy! And even though it's been around for over 3 years now, we still get messages from people all over the world thanking us for making it. It's a wonderful reminder of why I do what I do and the power of cinema to shift perspectives.
The past few years have been busy… I've produced some great films, including the Netflix Originals GIRLFRIEND'S DAY with Bob Odenkirk and HAPPY ANNIVERSARY starring Ben Schwartz and Noel Wells. I also co-produced Whitney Cummings' directing debut feature film, THE FEMALE BRAIN.
Last month, I produced a short that Gillian Jacobs directed for Refinery 29's Shatterbox Anthology Series. She was so wonderful to work with every step of the way and I think this will be the first of many directing projects for her. I can't wait to see what she does next!
I'm also currently in post on the indie drama MISS VIRGINIA starring Orange Is the New Black's Uzo Aduba. Basically, I'm always trying to juggle all the things while still finding time to nap!
Great, so let's dig a little deeper into the story – has it been an easy path overall and if not, what were the challenges you've had to overcome?
Oh man, so many bumps! I try to not let them define me, however. Instead, they are scars I wear proudly because they helped me grow. I choose to focus on gratitude, but it's still struggling city sometimes. There are impossible standards in the entertainment industry and sometimes it can feel suffocating. It's so important to surround yourself with like-minded, real people, who love you for you and not for your resume.
Lots of people live for the limelight, for the few seconds of visible glory a red carpet can sometimes bring, but that's a tiny fraction of what actually matters. Doing the work is what's important. That's the journey. The rest is out of your control.
Please tell us about Carolina Groppa.
I am a storyteller. A filmmaker. Or, as the cool kids are calling it these days, a multi-hyphenate. I am grateful that I came up as a line producer/UPM. It's taught me incredibly marketable skills and connected me with some pretty great people. Being an artist first, however, is what I think makes me unique; it's what draws others to me and my approach to the work.
For example, I am able to have budget/schedule/logistics conversations with artists in a way that helps them understand why an explosion on page 24 of their script may not be possible due to the limitations of that given project. I can offer creative solutions on how they can achieve the same emotional beat in the story without blowing anything up. I find that writers and directors really connect with me on that level.
I take pride in being transparent with those I work with and educating the up-and-coming generation along the way. I love collaborating and supporting all the badass producers out there.
Do you look back particularly fondly on any memories from childhood?
Spending my summers at the beach and daydreaming. That simple time of my life was so magical… the feeling of playing all day with my brothers and cousins, eating lunch, watching Aladdin, and then passing out before repeating the same cycle the following day. Time felt endless and anything seemed possible.
Contact Info:
Image Credit:
Brant Williams, Elisabeth Caren
Getting in touch: VoyageLA is built on recommendations from the community; it's how we uncover hidden gems, so if you know someone who deserves recognition please let us know here.