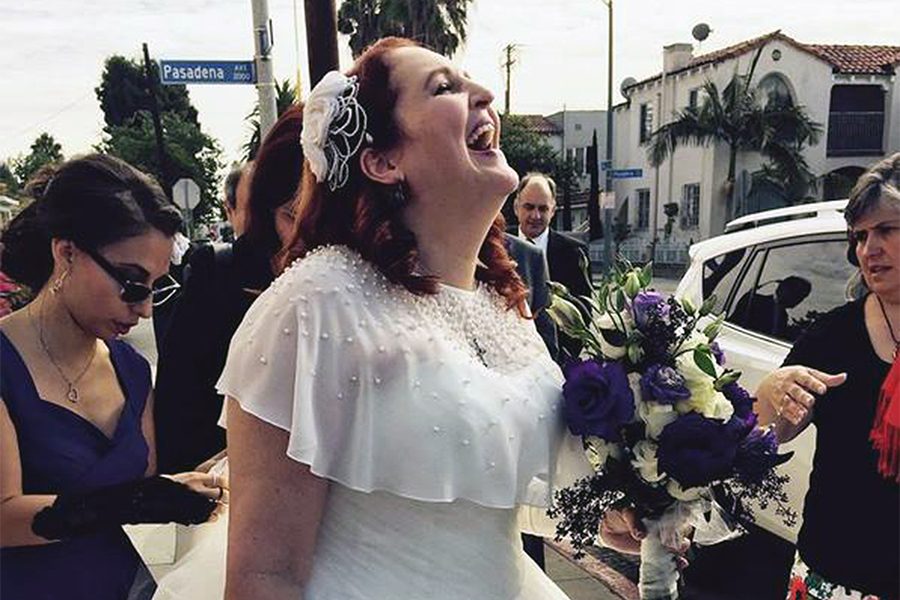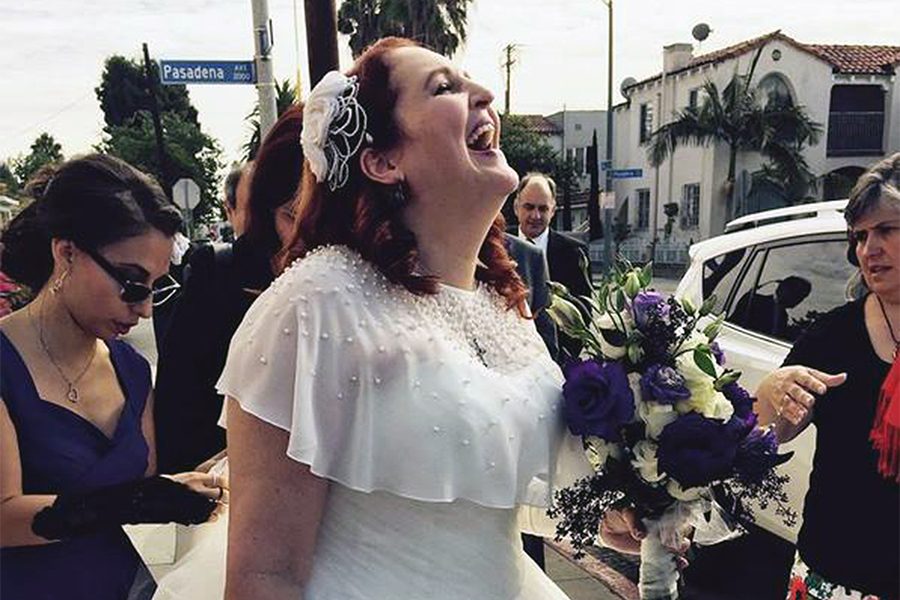 Today we'd like to introduce you to Carma Spence.
Carma, please share your story with us. How did you get to where you are today?
When people look at me now, they remark on what a strong, courageous woman I am. But it has not always been that way. It was a journey and it took a lot of self-reflection and self-improvement work.
When I was almost five years old, my little sister was born. She came into this world with a rare congenital disorder and the work my parents put into making her life as normal as possible turned my life upside down.
I remember sitting in the big, cavernous waiting room of the Shriner's Hospital in San Francisco … the only person there except the secretary behind the counter … looking out the window at the cloudy, gray day and thinking about what it would be like to put a plastic bag over my head and suffocate to death.
Yes, I was five years old when I first contemplated suicide.
Because my parents were so focused on their new, disabled little girl, they didn't pay much attention to me … their rather healthy little girl. And what I took away from that was that I wasn't lovable. That I didn't matter.
Of course, that wasn't true. My parents loved me very much and in many ways showed it. But I still internalized that message and from that point on, I subconsciously punished myself for being unlovable and of no consequence.
Eventually, as an adult, that manifested, in part, in partnering with increasingly abusive men. By 2014, I was living with an ex-con who didn't contribute anything to our rent or food and my business was going down the tubes. I was praying that he would get tired of me and just go away, for I had no idea how to get out of that relationship and was a little bit afraid of him.
My prayers were answered, but not in the way I had imagined.
One night we got into an argument and he stormed out of the house to get drunk. When he came home about 2 a.m., his mood had not improved. He came into the room, ripped off the blankets and doused me with a bottle of water. For the next several hours he terrorized me, threatened to harm me and my possessions, took my cell phone away from me, and hit me in the face, which resulted in a fracture.
Finally, he fell asleep on the couch. Around 6 a.m., when I knew he was sound asleep, I got dressed, grabbed my laptop and fled.
Long story short, I eventually called the police and they took him away to jail. He eventually ended up in prison and I haven't seen him since.
That night taught me a valuable lesson and opened up my eyes. I realized that if I didn't get my act together, the next guy would probably kill me. So I took a year off of dating and worked on myself.
I got counseling. I took domestic violence prevention training. And I studied Universal Laws like my life depended on it. It was during this time that my brand – Own Your Awesome – came to me.
Now I'm on a mission to help people Own Their Awesome. When we stand in our power, and own what it truly unique and wonderful about ourselves, we become strong and resilient. We are able to more easily vanquish mind goblins and attract good people and experiences into our lives.
I'm happy to say that shortly after my self-imposed year-long sabbatical from dating was over, I met a wonderful, kind, smart man who loves me just as I am. We are now married – and the way we behave around each other inspires people we meet when out and about living our lives.
We're always bombarded by how great it is to pursue your passion, etc – but we've spoken with enough people to know that it's not always easy. Overall, would you say things have been easy for you?
No, it has not been easy.
I have experienced numerous challenges, including
* being kicked out of the house when I was 18 because my stepmother didn't want me around. Thankfully my mother and stepfather took me in.
* Incurring a back injury that has left me unsafe to drive, which made it harder to leave my abusive first husband.
* Being hit by a car in 2016 (the third time, no less), breaking several bones in my head, my left arm, ribs and hips. I was out of work for four months while I healed and re-learned to walk.
That said, all these hardships have brought blessings with them. I've found that there are always silver linings if you are willing to look for them.
Having a disabled sister taught me patience and compassion. Being kicked out of the house taught me that I can handle anything if I try. Leaving an abusive husband and striking out on my own while not being able to drive taught me that I am stronger and more capable than I thought. Last year's car accident helped strengthen the bond between me and my then fiancé. I learned how to allow someone to care for me, and how to trust others again.
Life is full of struggles. Big ones and small ones. Life is not always easy, but it is always good. The silver linings are always there.
We'd love to hear more about your business.
Because I had to take so much time off from my business last year, it pretty much disappeared. So I'm currently going through a re-focusing of my brand, gaining clarity and building it back up. At present, my message is that I help women take the skills and expertise they've built through hobbies and pastimes (no matter how obscure) and turn them into books, courses and other information-based products. I also help them vanquish the mind goblins that keep them stuck. As a result, my clients have a profitable product that makes them a passive income as a side hustle and, in some cases, can be developed and nurtured into a full-time business. If that is their desire, I also help them create the strategic plan that will take them from where they are to where they want to go.
I am most proud of the mindset work I do. I love being the wind beneath people's wings. Empowering my clients to see what is possible for them and go for it really lights my fire.
What sets me apart from other product creation coaches is that not only do I help with the mindset work, but all the work I do with my clients has the long game in mind. I help them see the bigger picture and then take the baby steps that gets them there.
What were you like growing up?
I have always been a curious, energetic and inquisitive person. When I was little, my parents had to keep me on a leash or I would get lost wandering around following my curiosity. I remember crawling underneath the circular clothing displays at the department store and looking up at people checking out the merchandise. I thought it was fascinating!
I have always liked to laugh and make others around me laugh, as well. My mother loves telling the story of how when I was a toddler I watched her make the bed and then started patting the bed myself and laughing, thinking that she was playing a game.
As I grew older, my talent for writing began to show, as well, In fact, my fourth-grade teacher (Mrs. Proud) took me aside one day and told me I should pursue a career in writing. I've always wanted to thank her for that, for I did follow her advice. I have a Master's degree in Journalism and was a science writer for many years. My writing skills still help me in my business, as I write books, blog posts, and training materials.
Contact Info:
Getting in touch: VoyageLA is built on recommendations from the community; it's how we uncover hidden gems, so if you know someone who deserves recognition please let us know here.