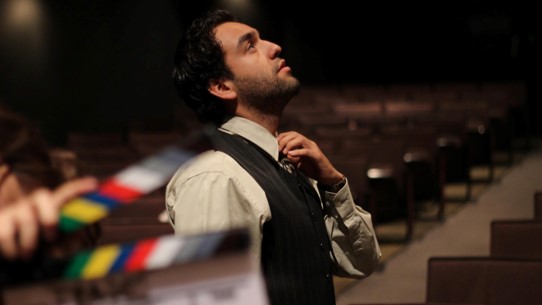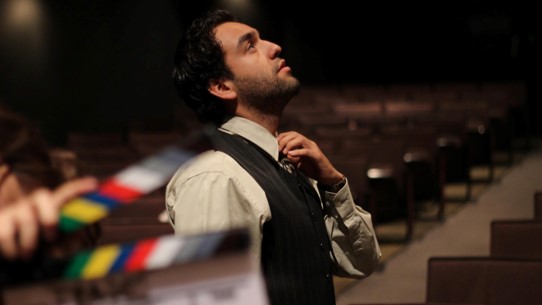 Today we'd like to introduce you to Carlos Mendez.
Carlos, can you briefly walk us through your story – how you started and how you got to where you are today.
I was born in Mexico City and brought to the U.S at three years of age. Although I left Mexico at a very young age, I was always able to remember where I came from; for instance how my grandma's house looked, our furniture, the playground, my mom's cat "Chocolata," the memories with my grandparents, sisters, cousins, and uncles. I left a part of me behind, and I will never be able to get it back. I lost time with my culture, my familia, my country, but in return, I was given a new home, a place from which has seen me grow, has educated me, has given me hope for a better future for me and my loved ones. This new home is called South Central LA.
Growing up here in the "hood" as one would call it, has been nothing but a blessing. You learn to adapt to what's around you, I'm not gonna lie it is tough growing up here, you find yourself in a constant struggle to do better for you and the community around you. I grew up around gangs with the constant notions of "Where you from?" "What hood you represent?" gunshots that would tell you that its time for bed. You're constantly finding yourself in a thin line between becoming part of the problem or wanting more out of life. Once you choose what you want there is no stopping you, I was able to graduate high school, despite the climate that holds you down.
As I graduated from HS, I learned that I was undocumented and wasn't going to be able to pursue higher education due to my status. I saw how other students were able to apply for financial aid, for fee waivers to apply for colleges. Students would talk about their dreams, about their future, yet I would watch as all of this would unfold right in front of me without being part of it. I was told that if I did good in school, that if I did my homework, y le echara "Ganas" everything was going to work out in the end. Yet, here I was what felt like the end of a long journey, gone to waste.
As disappointing as that experience was, I later learned about AB540 a form from which was going to let me pay regular tuition, so I transferred to Santa Monica community college. As an undocumented scholar, you somehow find yourself having to choose between doctor, engineer, or somewhere in between, simply because you have to make your familia proud of you; you have to show them that all the sacrifices made would all be worth it. With that said, I started pursuing a career in Aerospace Engineering. You would find me every semester in the math lab, moving up from one math class to the next, living and breathing limits, unit circles, trigonometric functions and so on.
It came to the point from which I learned that I wasn't passionate about this career, so I confronted my parents about it and told them what I really wanted to study. I was scared and worried because as much as I was pushing forward in my education, my parents were also helping me pay for it, I too had to find ways to pay for my tuition, and I simply didn't want them to feel as if their investment in me was going to go to waste. But, I knew that if I was given the opportunity to truly do what I loved in life, I would succeed and make my loved ones proud of me. I told them I wanted to pursue a career in Film and Television studies, my father couldn't be anymore disappointed, my mother was somewhat ok with it, but I didn't let their notion devalue my decision.
By the next semester, I took new classes, new prerequisites, and fell in love with the new environment that I was surrounding myself in. I transferred to Cal State Long Beach as a film student. At Cal State Long Beach I encountered new obstacles, I found a lack of representation for Latinx Artist, I would find myself being the only Hispanic in class at times. I would try to find resources for Latinos and minorities in and out of the film department. But nothing was to be found which made it much more difficult to pay for my education at times.
During my first semester, I was given the opportunity to make a 5-minute short film and compete with the entire school. I had just transferred, so I didn't have any connections to crew members, nor equipment. I was given a small camcorder and a laptop for a week to produce a short film and submit to Campus Movies Fest. I didn't have a lot of resources around me, but I worked with what I had in hand. I decided to make a short documentary called "The Cart," a documentary that reflected the lives of the homeless community under the perspective of a shopping cart. As the short was submitted, I ended up skipping class that day. I didn't know what to expect; a theater filled with film students, professors, and other members.
The short films started playing, all I was hoping for was that my five minute short would make it to the big screen as one of the top 16 films. One, two, three films passed, and then there was mine. I will never forget that feeling, having to watch my first short film on the big screen, and making it to the top 16 short films at CSULB. The films finished, I was overwhelmed with joy that I had made it to the featured films, yet I had forgotten about the awards for best actor, actress, comedy, picture, and so I stayed and watched as different films were recognized, as the category for Best Picture came along my name, and the title of my film was announced as the winner!
I couldn't believe what just happened I turned to the people next to me and hugged them, as I walked up the stage I had to say a few words, as nervous as I was I couldn't believe it. Interviews, the school's radio, the campus newspaper everyone celebrating my film. As the ceremony ended I called my parents before my commute back home, I sat down on some stairs and told them what just happened, of course, I cried. This was the first step to many more great things to come. As the school's newspaper came out the next day, I took as many copies as I could, and my parents, of course, started showing off to their friends about my win. I had their approval, now it was time for me to keep going…
The short film was later chosen to be featured in the Cannes Film Festival in France, as amazing as that was I couldn't attend due to my undocumented status. My filmography is a mixture of political "Artivism" and neo-realism, I use my filmography to try and give a voice to the voiceless, to the invisible and to those who live life in the shadows. I try to make films that will bring the stories of my community to the world. I believe that inclusion is important in life and in cinema, it is necessary to fight for diversity in and behind the camera. As an undocumented filmmaker, you have the responsibility to tell the stories of those around you.
I believe film has the power to change the way people see the world, I believe each frame has a story to tell, and as an artist, we must carry with the responsibility and help shape the future generations through art. My advice to anyone who is pursuing a career as a filmmaker or as an artist is to be different, to find what makes you unique, to use one's obstacles as learning experiences and never give up. As long as you continue to create, you will be able to reach any goal you wish to accomplish in life. You will fail, and you will be discouraged to continue, but as long as you keep at it, you will reach whatever it is you wish to accomplish.
I graduated in 2016 from CSULB with a B.A in Film and Television studies, as a first-generation graduate and the eldest sibling in the family; it was crucial for me to reach this goal. I had to pave the way for my two brothers and little sister; I had to show them that an undocumented scholar with limited resources could graduate and have a degree, so they too could one day follow in my footsteps. Coming out of school with a degree, isn't all that one expects it to be, you find yourself lost in wonder, asking yourself "Now what?" , "How do I continue to move forward?" This was a pivotal movement in my life, filled with fears, anxieties, discouragement you name it, it was there.
As an artist you tend to look up to those from which you admire, from which you one day want to follow in their footsteps in one way or another; I didn't have a lot of people to look up to, but the three amigos were always on the top of my list; that being Guillermo Del Toro, Alejandro González Iñárritu and Alfonso Cuarón, I took it upon myself to one day meet one of them at least, I wanted to ask them for help, I wanted to reach out and ask for advice; I saw them as if they were going to be my salvation after college. They were the first form of inclusion for me, they made me believe in the impossible; they made me understand that I too would have the opportunity to one day push down those doors and come in.
For the first time, I would start to see Mexican Directors being nominated at the Oscars, and taking home categories for Best Cinematography, Best Director and Best Picture. I saw my people bringing change for new generations to come. On July 29, 2016, a month after my graduation, I got the opportunity to meet one of my heroes ' El Maestro' Guillermo del Toro at LACMA in his 'At Home with Monsters, exhibit,' I was able to meet him first hand before a massive book signing was about to start. I was able to help with a segment for Univision and was let in thanks to Univision correspondent from 'Despierta America' Luis Sandoval and Producer Mario Galvan.
I had made Guillermo a drawing for him to keep and another for him to sign for me, I took a small USB with some of my work to give him; hoping that I could somehow impress him with my accomplishments. As I was let into the exhibit I couldn't contain how nervous and excited I was to finally meet him, I remember starting off with a joke to break the ice, I was able to give him my drawings and the USB, take a picture and even come out on television with him. I couldn't believe what just had happened, I was overwhelmed with joy, but as the days passed, I learned to understand a very important part of my career; that was that no one is responsible for one's success, but yourself. It was up to me and only me to fight for my dreams, and that if I wanted to succeed, I had to find a way under my own merit.
Since then I have worked as a director for television shows, DP for live events, been the editor for serval films and projects, shot my own narrative films and documentaries and started my own organization to help diversify and strengthen the undocumented community through @UndocuCinema.
Has it been a smooth road?
There have been many obstacles throughout my life, but I am grateful for each one of them. I am in a weird way glad to have been limited to so many opportunities; because I have learned that the more people tell me 'No,' the more I fight back with everything I got.
Our community is formed out of spirit, heart and 'Ganas,' we don't let our limitations stop us from dreaming and becoming. My parents have and will always be the original dreamers, they are the reason I fight every day. As I grow older, they grow more tired, as every day passes, I fight with my head up high so that one day I can provide for them as they have done so for me.
So let's switch gears a bit and go into the UndocuCinema story. Tell us more about the business.
While in school I experienced a lack of resources for Latino artists and other minorities, coming out of school was no different. I wanted to help those artists around me, who were also in the same situation I was in, so I took it upon myself to create @UndocuCinema in January 2018.
This organization's objective is to help provide a platform for artists who are undocumented, DACAmented and allies who create art to strengthen the movement for inclusion. The reaction to this movement was overwhelming, I had high school students reach out to me and thank me for creating such platform; for showing them that it was possible to follow a career in the arts despite being undocumented.
The page showcases artists from all around the United States, short films, musicians, painters, animators, cinematographers, audio engineers, directors and many more; we are present and here to stay. As the creation of this movement grows, more members have been interested in helping it grow. I have been lucky enough to partner up with two DACAmented filmmakers Javier Hernandez and Lidieth Arevalo to bring this organization to more people in and out of our community.
We have been able to produce music videos, documentaries, and films that all reflect the many struggles and realities that our undocumented communities face. We hope to continue making this organization grow to help create a film festival and provide scholarships for up and coming artists who are undocumented and or our allies who are creating art to diversify our community in the film and television industry.
I believe we can all make a difference in the life of others, and it doesn't take much to help those around you, one just has to think creatively and work with what you have at your disposal. If no one can help you, learn to help others, if there is no door to open, create your own, and if your dream seems impossible, learn to create the impossible. But, no matter what happens never stop believing in your potential.
How do you think the industry will change over the next decade?
The film and television industry is changing, the way it is consumed has changed, and it has helped open new outlets of entertainment that are now at our fingertips. We have companies like Netflix, Hulu and Amazon prime creating new content that is helping diversify a new wave of content creators. As these new forms of media grow, the more minorities for the first in several years, are being heard and represented in the media.
We are breaking stereotypes, and we are showing the world who we are, and what we are capable of. In five to ten years I hope to continue seeing more POC in front and behind the camera. We are breaking doors, and creating new ones; It is truly a great time to be an artists, and be part of this new wave of entertainment. It can be difficult for the undocumented community to ensure a space in any of these new companies, but surely not impossible.
As much as we worry about our social stability in the U.S, we as artists have one thing that no government can take away from us, and that is our will to create, our imagination and as long as we have that; we will be able to be visible to anyone or anything that tries to silence us. We must always remember that with or without papers we will achieve.
Contact Info:
Getting in touch: VoyageLA is built on recommendations from the community; it's how we uncover hidden gems, so if you know someone who deserves recognition please let us know here.