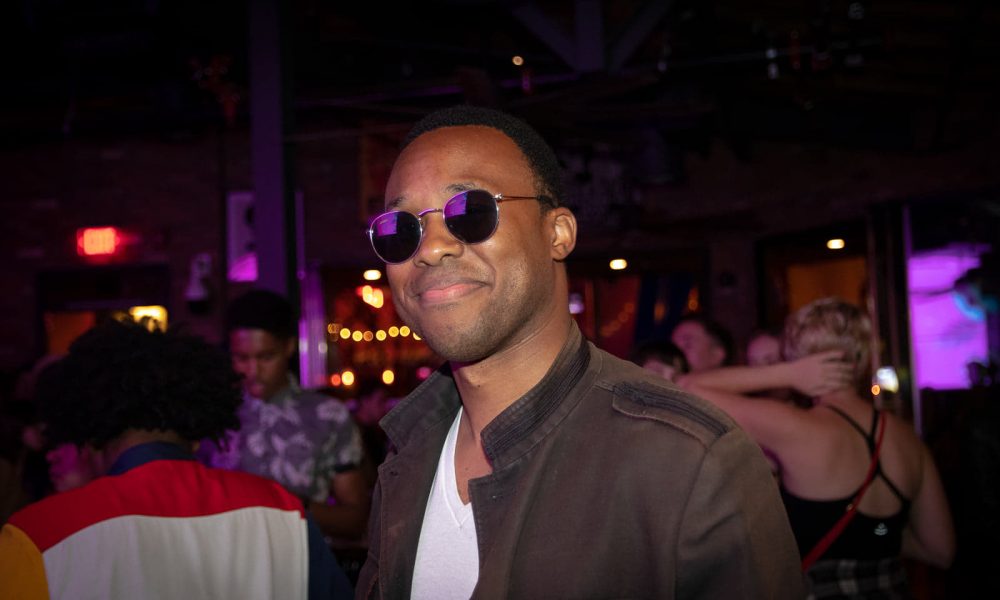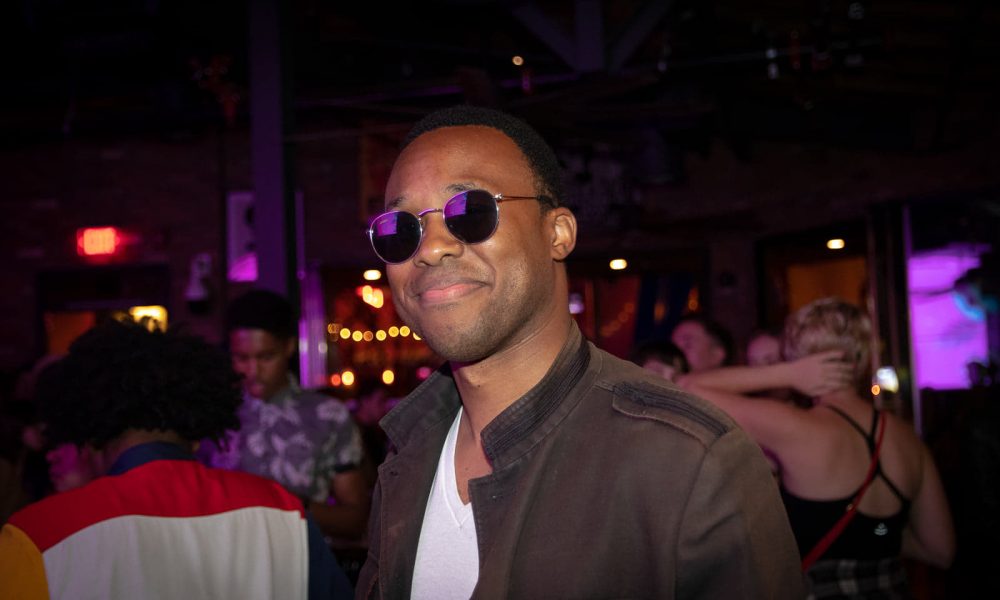 Today we'd like to introduce you to Carleton Bluford.
Thanks for sharing your story with us Carleton. So, let's start at the beginning and we can move on from there.
How did I start…well with my mother, Dawn Bluford was a stand-in for Della Reese on the hit TV series "Touched by an Angel" for years and years. The cast and crew were like family to us and I was a set rat. I was enamored with the magic of film making. The lighting, the setups, the make-up, the shots. Everything about it excited me and while other little kids were running around playing tag making noise, I sat and watched how the director saw the world through his eyes.
This is literally how I got my start, Director Victor Lobl was directing an episode on "Touched" and while I was watching him, my ten years old self said, "Excuse me sir." He said, "Yes?" and I said, "Why are you shooting the shot like that?" He smiled and explained the shot as simply as he could. But then I said, "But wouldn't it look better if you did from this angle and came down like this?" He gave me a smile and chuckled briefly to himself, then explained to me how that shot was not appropriate for the mood of the moment and that having that cool crane shot should only be used at specific times.
My mother was mortified and proud at the same time. Later on, he asked if I'd like to act in one of the episodes called "SmokeScreen" where I had to play a little kid who smoked. I told him yes but I didn't want to actually smoke because I knew cigarettes were bad. He assured me that I wouldn't be smoking a real cigarette and thus, the start of my career. I fell in love.
I started acting in local plays with my mom and brother while auditioning for film and by the time I was in Jr. High, I had already had a big role in No More Baths, a feature film for families movie. Studying theater all through grade school, the next logical step was to study theatre in college – and my High School teacher Melanie Day helped me make that happen. I went to Weber State University where I learned from Tracy Callahan and Jim Christian the importance of being humble while still pushing to be the best. This is also where I learned my love for writing. A group of students and I created our annual 10-minute play festival and our Student written one act festival at Weber State University.
Overall, has it been relatively smooth? If not, what were some of the struggles along the way?
"I didn't say it would be easy, I said it would be worth it." Smooth? No, not even a little bit. To make it in this industry is really difficult but they didn't tell you how difficult. Even if you are the most talented in your field if no one sees your talent, you'll forever be working that "side job." Each of us must decide if we are ok with doing entertainment on the side just because we love it or if getting paid is important to us.
Thus the saying, "Vision over visibility" which is basically the thought that it's all about your craft, skill, or art first. Which I actually agree very strongly with, I think it's important. But something starts to happen to your art when the stress of trying to eat and live comes into play. Instead of working for the passion and love of it, you begin to work out of necessity, safety, and security. It adds a weird quality to your work that you just have to come to terms with.
I've learned that it's really about "Vision AND Visibility", You not only have to have talent, you must also know advertising, publicity, and how to connect to the people who need you. I believe if you've put in the work, you deserve to at least be heard, so do yourself a favor and get out there. "When you're falling in a forest, and there's nobody around, did you ever really crash or even make a sound?"- Dear Evan Hansen. Which is why it's so important to keep supporting all of our young emerging artists. Sharing their art and their work.
The hardest thing for me to manage is self-doubt. As you get older, the weight of having money, paying for a car, paying rent, supporting a relationship, practicing your art and staying sharp, finding opportunities, pursuing them, finding time for self-care, gets so much harder and the list goes on. I want to be able to show my folks and friends back home that I am working hard and I am out here in the trenches doing the work. I want to come back with something substantial to show for myself. I have to believe that my art and my voice matters. I have to have faith that I'm here for a reason and push myself everyday to keep shinning my light.
We'd love to hear more about your work and what you are currently focused on. What else should we know?
Well I currently work as a Corporate Concierge at Caruso for Rick Caruso who is one of the most amazing men I have ever met. But I am an entertainer in film and stage. I am also a writer. I am currently working on getting a screenplay produced called "Cowboy" about a house slave who, after his mother dies and his father runs away without him, is trained by an Englishman to be a bounty hunter and eventually must hunt down his own father. I'm really looking forward to pitching this to Jensen Ackles and Colman Domingo, two amazingly talented actors who I envision helping me bring this beautiful story to light. I went to college for Musical Theater, I've worked in film, television, straight plays, musicals, and workshops. People may know me best from "You May Now Kill The Bride" a lifetime tv movie or "High School Musical" Where I was a basketball player/dancer.
I would say that I'm mostly proud of the fact that I am the first African American Playwright to ever have a world premiere of a play, "Mama" in Utah history, that I won Best actor at "Worldfest Houston" for my role of Jerome in "Stop Pepper Palmer", that I won third place in a "National Karaoke Competition" where I met my good friend Dalton Harris, and that I've gotten to work with so many amazing people over the years like Anthony Ramos, Joseph Morales, Will Swenson, Kristin Chenoweth, Zac Efron, Lucas Grabeel, Charles Klapow, Kenny Ortega, Bonnie Story, Luther Vandross and all of my amazingly talented friends who are killing it in Utah, New York, and L.A. What sets me apart is that I am a "Freaky Negro"-Passing Strange. I'm different, I am a part of the 2% population of African Americans to live and grow up in Utah and man do I have stories to tell. I'm a storyteller and I love telling stories about all people.
If you had to go back in time and start over, would you have done anything differently?
Well that's always hard to say right? However, knowing what I know now? As soon as things like YouTube, Instagram, and Twitter, etc. started, I'd be all over it. I grew up in a generation that kind of got skipped. Once the technology existed, we were excited, but before we could really learn it or really figure out how to use it, it advanced so far and so quickly that we were left staring at our phones going, "Ok now…you post the picture…here and…oh wait that was wrong? How did I do that wrong?" It makes me feel way older than I actually am, but that's ok. It just means that there is still time for me to continue to learn.
Pricing:
Contact Info:
Suggest a story: VoyageLA is built on recommendations from the community; it's how we uncover hidden gems, so if you or someone you know deserves recognition please let us know here.