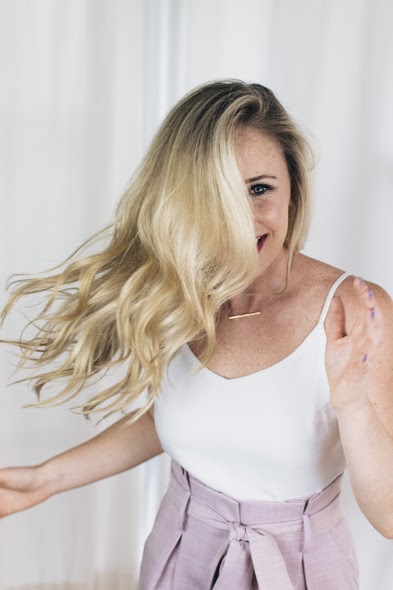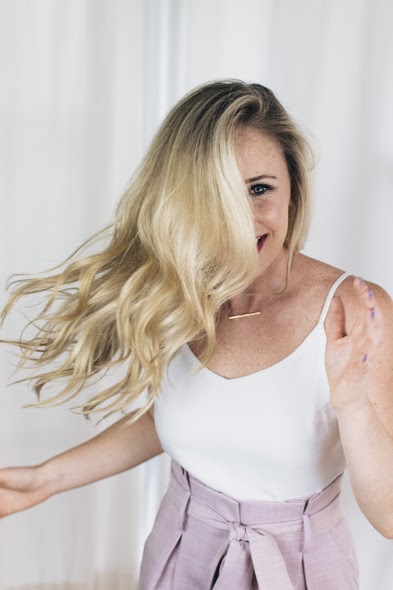 Today we'd like to introduce you to Candace Dalton.
Candace, please share your story with us. How did you get to where you are today?
Ever since I was a young girl, I always was able to sense the "Other Side" but I didn't know this was abnormal. I always thought I was good at guessing and could finish off other peoples sentences and thoughts. When I was about seven years old, my auntie Pam passed away unexpectedly. I had a close relationship with her even at a young age since she lived with us for a bit. After my aunts passing, my mom had a surgery she had to go under anesthesia for.
During her surgery, she saw both her sister and father who are both in heaven. This experience brought my mom to call my aunt Maureen Hancock. Maureen is my dad's sister and they are one of nine children. I couldn't understand why my mom was only telling Maureen about her experience. As a curious eight-year-old, I had to ask. My mom told me that my aunt Maureen was a Medium. I asked, "What's a Medium?" and my mom replied with, "Auntie can connect to the other side." No further questions were asked as I ran out of the house. It made sense. I was not a wizard, I was a Medium.
For the next few years, I suppressed the gift. I had constant anxiety, panic attacks and fear about dying. From the ages of 8-14, I hid this secret. On March 5th, 2004, I had this weird intuitive feeling that something was really wrong but I couldn't figure it out. I was in the 8th grade which was considered the jr. high in my hometown. My house was walking distance from the school, so I walked home every day after school.
When I finally got home that afternoon, I went straight onto the computer when AOL Instant Messenger was around. I messaged one of my friends and I said, " I have this weird feeling my cousin died." As I said that, the phone rang and we received a call from my grandmother that my cousin Sean had passed away in a freak accident. He was only 19 years old and we were like siblings. I never experienced grief until that very moment. I panicked wondering how I'd ever see him again and hear his voice. Would our family survive this? Even though Sean's physical body may have died, his spirit was still very much alive.
Sean was able to prove to us that he was still here with us, giving us the most incredible signs. This was stuff you could not make up! Not only did we feel his presence, but my gift began to return full force. Sean was able to guide me and help me understand what I was feeling and sensing. I told a few of my friends in high school that I could connect to Sean but they believed at that time that that was my way of grieving. (Now they believe me.) After high school, I went to cosmetology school in Rhode Island. I thought I was going to be a hairstylist and open up a hair salon someday.
Within the first week at cosmetology school, we were told to fill out a questionnaire about ourselves. One of the last questions said, "What is something nobody knows about you?" I answered, "I'm A Medium." I thought nobody would see this, but instead, those questionnaires were hung up in the hallways of the school for everyone to read. For 11 months, 930-5PM, Tuesday-Saturday, I was talking to the dead. I was reading students, faculty, and clients. Yes, I ended up failing my license test but passed the second time around. Side note: My mom wanted me to open up a Salon and call it, "Hair on After"
It was when I was 19 my life really began to change in the medium world. ABC production company came to Massachusetts to film my aunt Maureen for a potential TV show and my family got to be part of it. There was one particular night that she had a show to do in front of 70 people for filming. My cousin Anastassia (who is also a Medium), hung out at the show that night for support. The producer came up to us to give us news that our cousin had broke his leg during his football game while they were filming.
Maureen, of course, went straight to the ER with her son and she wasn't going to be back in time to start the show. The producer said, "Ladies, I need the two of you to go get mic'd up! See you at five." We nearly crapped ourselves but we did it. It was an incredible experience to get over the fear of being in front of that many people.
From there, I began to do events all over the East Coast called Healing Messages From Above. At the age of 23 in 2013, My family and I were asked to come on The Ricki Lake Show and do an episode about mediums. I had the privilege to meet renowned Medium James Van Praagh that same night. In 2015, I received a scholarship to the JVP School of Mystical Arts for the Mediumship course.
In 2017, I met the love of my life who lives in Los Angeles. After 9 months of long distance, I decided to move from a suburb town south of Boston, Massachusetts to the city of angels. How fitting.
I have created a podcast called Healing Grace The Podcast that helps uplift grief, stories of all different types of passings, questions about mediumship, spirituality and so much more! I want people to feel that they have a place they can connect to with their grief and pain so they don't feel alone. I want strangers from all over the world to feel connected to others. I am currently working on an oracle deck, an online mediumship course and an intuition exercise book!
I am going to be 29 on October 13th and I feel so grateful, I was placed on this earth to give others a sense of peace and relief, knowing that their loved ones are okay. I love to bring through light humor at all of my events and make it a very uplifting night. My intentions are to help as many people as possible while I am here on this earth journey and give people a sense of hope that they will be reunited with their loved ones again.
Great, so let's dig a little deeper into the story – has it been an easy path overall and if not, what were the challenges you've had to overcome?
It has most definitely not been a smooth road, but I am grateful for every experience.
When my panic and anxiety attacks returned when I was in cosmetology school it was very paralyzing. I didn't know how to control the gift but luckily, my aunt Maureen Hancock was a huge help with helping me understand how to turn on and off the switch, how to ground myself and taught me that bodywork is so important.
When I was single, dating was super odd! I hated the question, "So what do you do for work?" Some guys either accepted it and didn't ever bring it up again and some did not date me because I was a medium. It was hard for me to find someone who could appreciate and support my gift. But I finally found the love of my life who couldn't be any more incredible, supportive and loving towards my gift!
I have experienced negative nellies, the skeptics and religious folks who believe I am evil. I am a super sensitive person so I use to get so offended and hurt by this but I had to quickly learn that this is not for everyone and I am totally okay with that! I now appreciate an open skeptic and love to turn their beliefs around with a validating message!
There are some days that I am completely wiped of my energy and it takes me two-three days to bounce back, especially after a big event. But I wouldn't change it.
Healing Messages From Above – what should we know? What do you guys do best? What sets you apart from the competition?
I am known as a Spirit Medium and also known for my Healing Messages From Above events. These events are intimate group events where I have normally 50-75 people in a room and bring fourth validating and comforting messages from passed loved ones.
I am most proud of what I am able to do for others. Death and grief can be such a sensitive subject. I like to relieve people of the sorrow and pain that comes with grief. I am set apart from others because there aren't many young mediums out there and I began when I was 19 which was unusual in the medium world. Most mediums come out of the "spiritual closet' later in life. I like to make people laugh with my weird sense of humor and I swear quite a bit which I can't help! But it definitely loosens people up.
I am also proud that I have helped raise money for many different fundraisers for cancer research, American Heart, Make A Wish, Muscular Dystrophy, March for Dimes, Thanksgiving dinners, High School sports teams and many more!
What moment in your career do you look back most fondly on?
I am really proud of the amount of fundraisers I have been able to do while I was living in Massachusetts. Being on The Ricki Lake Show of course, but I think this time in my life, creating and producing products and courses for others has been very humbling. I can't wait to help others in more ways than just my events.
Pricing:
Online Healing Messages From Above Events $40/person
Healing Messages From Above Events $50/person in different locations
Healing Messages From Above Oracle Deck $19.95
Healing Grace The Podcast – FREE
Contact Info:

Image Credit:
Ashley Sullivan Photography, Anthony Niccoli Photography
Getting in touch: VoyageLA is built on recommendations from the community; it's how we uncover hidden gems, so if you know someone who deserves recognition please let us know here.